Finally starting on my UK posts. If you didn't already know, I've just returned from my epic trip to the UK. Epic not just because of the duration and places covered (more on that in subsequent posts), but also the fact that I travelled together with my parents and the toddler, without my husband! The last time I did a road trip together with my parents was a decade ago! We were all fearing that we might throttle each other's throats by the end of the trip, now that we are older and fussier. The husband did actually join us for half the trip, but he had to return to Singapore first.
Anyway, more on the epic trip itself later. For this post, I wanted to talk about our lovely dim sum lunch at Royal China Baker Street, on our first day in London. If Royal China sounds familiar to you, that's because there used to be a Royal China at the world famous Raffles Hotel in Singapore. It closed a year or so ago to facilitate the refurbishment of the entire Raffles Hotel. It doesn't seem to be in the line-up of restaurants opening at the soon to be opened Raffles Hotel, which is a real pity because Royal China was one of my favourite places to go for dim sum.
So I was really happy to have the opportunity to check out Royal China in London. There are actually several branches, each with a slightly different menu. We chose to visit the flagship one at Baker Street because of the extensive dim sum menu, although we would also have loved to check out the Canary Wharf branch with supposedly one of the best views for a Chinese restaurant in London.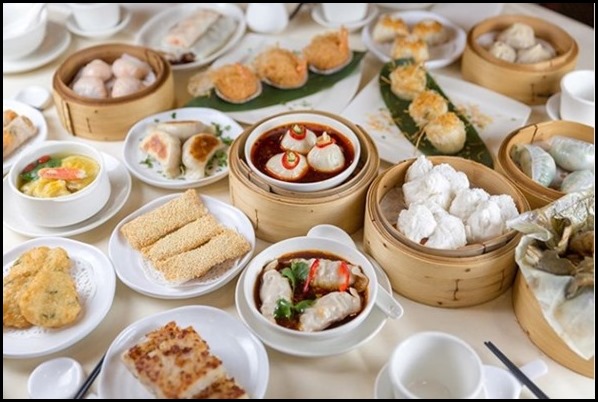 Photo Credit : Royal China Group Instagram