Finally starting on my UK posts. If you didn't already know, I've just returned from my epic trip to the UK. Epic not just because of the duration and places covered (more on that in subsequent posts), but also the fact that I travelled together with my parents and the toddler, without my husband! The last time I did a road trip together with my parents was a decade ago! We were all fearing that we might throttle each other's throats by the end of the trip, now that we are older and fussier. The husband did actually join us for half the trip, but he had to return to Singapore first.
Anyway, more on the epic trip itself later. For this post, I wanted to talk about our lovely dim sum lunch at Royal China Baker Street, on our first day in London. If Royal China sounds familiar to you, that's because there used to be a Royal China at the world famous Raffles Hotel in Singapore. It closed a year or so ago to facilitate the refurbishment of the entire Raffles Hotel. It doesn't seem to be in the line-up of restaurants opening at the soon to be opened Raffles Hotel, which is a real pity because Royal China was one of my favourite places to go for dim sum.
So I was really happy to have the opportunity to check out Royal China in London. There are actually several branches, each with a slightly different menu. We chose to visit the flagship one at Baker Street because of the extensive dim sum menu, although we would also have loved to check out the Canary Wharf branch with supposedly one of the best views for a Chinese restaurant in London.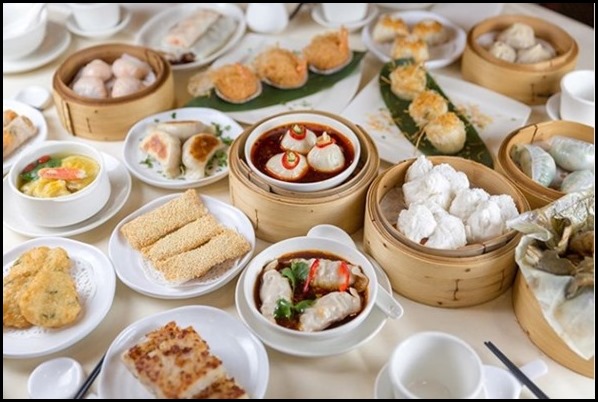 Photo Credit : Royal China Group Instagram
The Royal China at Baker Street was bustling with hungry diners when we visited on a Friday during lunch time. The vibe and decor is more Crystal Jade / Canton Paradise than the actual Royal China at Raffles Hotel (which was decored in baby blue and a bit more fine dining). Homesick Singaporeans or those missing authentic cantonese dim sum, this is the place to come. Most of the diners were Asian, and the menu looked every bit like what you would find in Singapore, except that the pricing is in pounds! We ordered all our familiar favourites and I am glad to report that the dim sum tasted just like how it normally tastes in Singapore. There's always a tendency for foreign cuisines to be tweaked to suit the local palates, but the dim sum we tried all tasted very authentic to our Singaporean palate.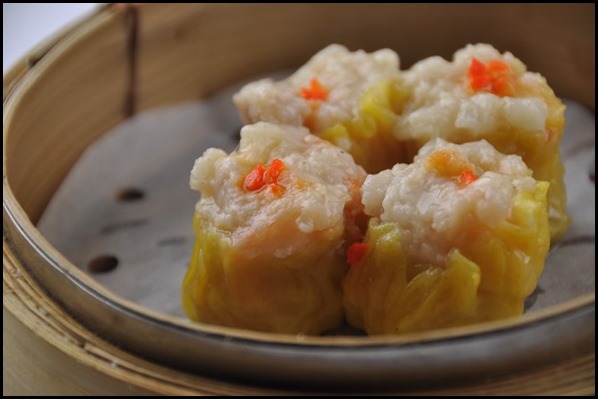 Photo Credit : Royal China
I particularly enjoyed the siew mai and xiao long bao. Both were served piping hot, the siew mai being juicy and plump while the xiao long bao boasted a really delicate skin, the mark of a skilled chef. The crab meat dumpling was also very good, although it might leave you feeling too full to try other dishes. I also liked the paper wrapped prawns with sesame seeds. The prawns had a good bite and the skins did not feel greasy despite being fried. The one let down was the cheung fun where the rice sheets were too thick for my liking. Interestingly, they have on the menu plain cheung fun with peanut sauce, something I've not seen in Singapore before.
After our enjoyable lunch at Royal China Baker Street, we proceeded to Regents' Park for a leisurely stroll, and we even rented a paddle boat for 1/2 hour. It's just about a 5-10 minute walk away, and so pretty, prettier than Hyde Park in my opinion. And that was pretty much how we spent our first afternoon in London.
Scroll down for more pictures of what we sampled at Royal China.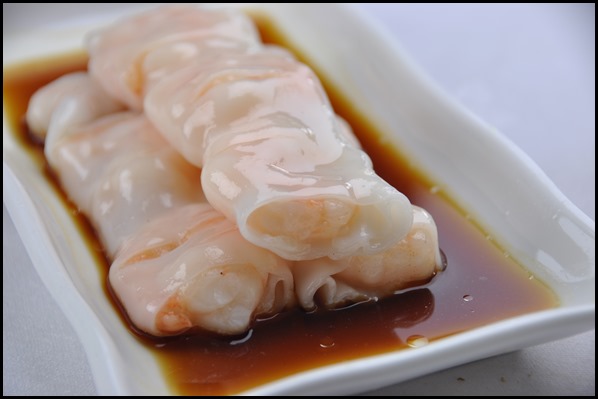 Cheung Fun (Photo Credit : Royal China)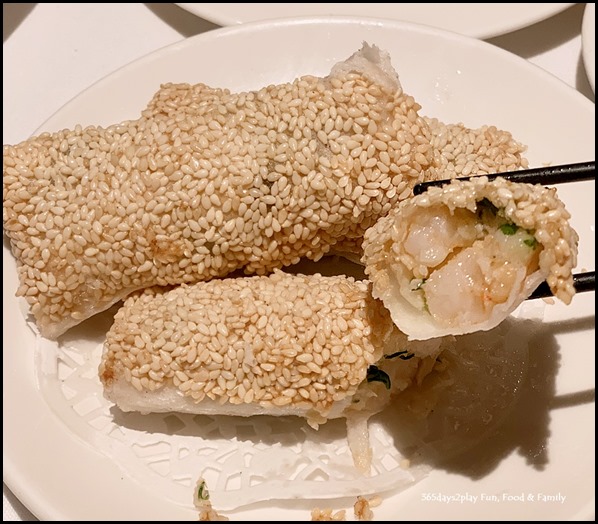 Paper Wrapped Prawns with Sesame seeds
One of the must order items whenever I have dim sum. Crispy exterior plus piping hot juicy prawns, doesn't get much better than this.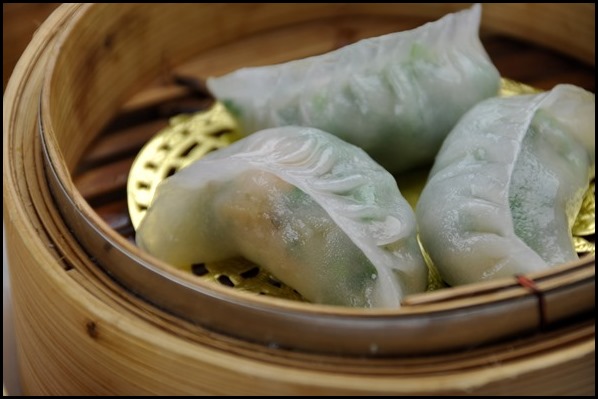 Prawn and chive dumplings (Photo Credit : Royal China)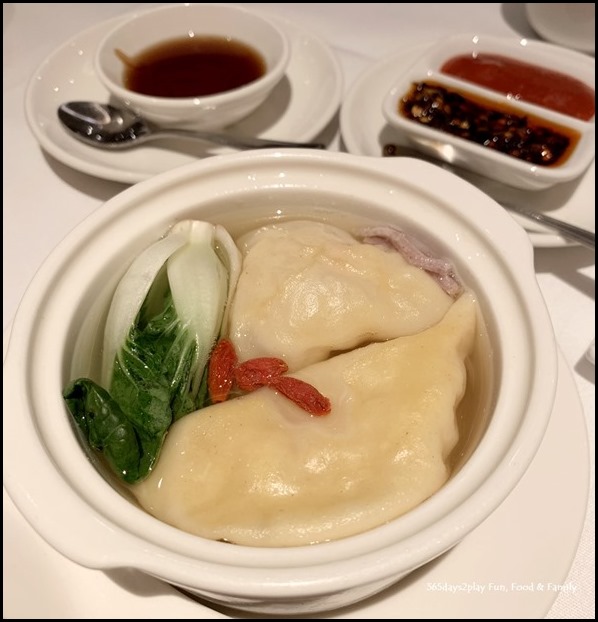 Crab Meat Dumpling Soup
A comforting and light broth, good as a palate cleanser of sorts in between the various dishes. Best shared though, so as not to make you feel too full.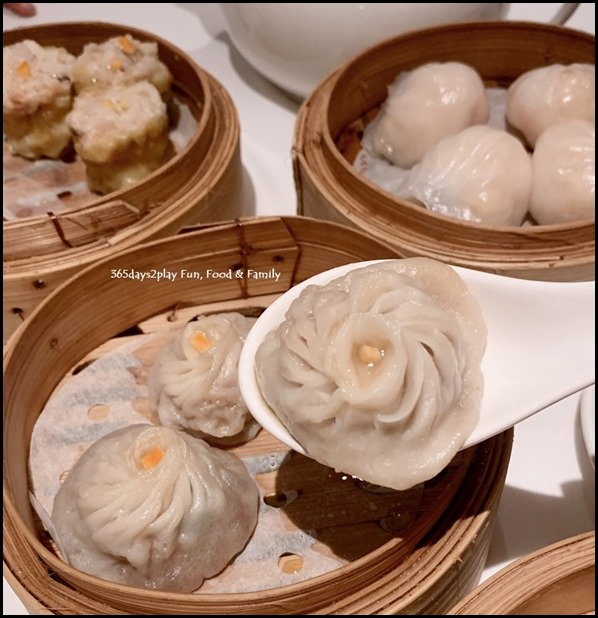 Shanghai Pork Dumplings
I love ordering these, just to check the skills of the chef. It's a good chef when the skins are paper thin yet not so fragile as to burst upon the slightest touch. It's sacrilegious to spill any of the broth encased within!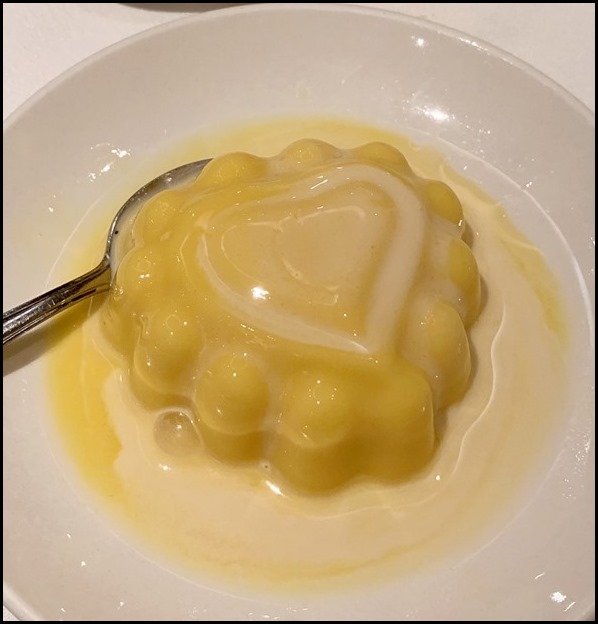 Chilled Mango Pudding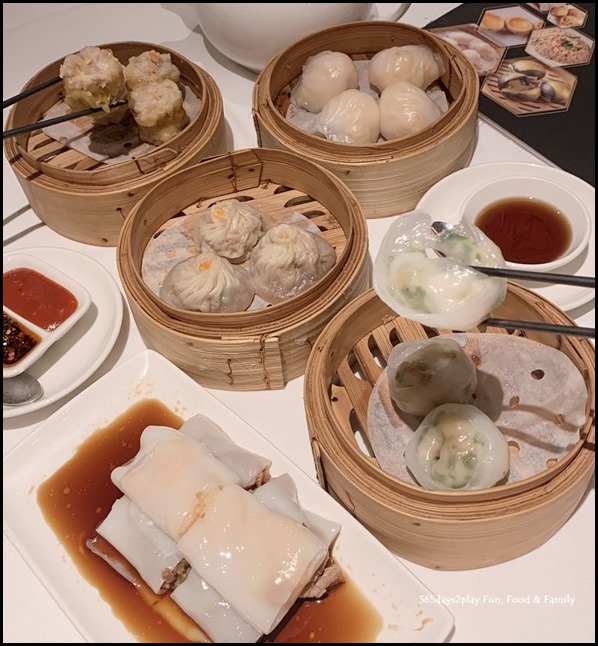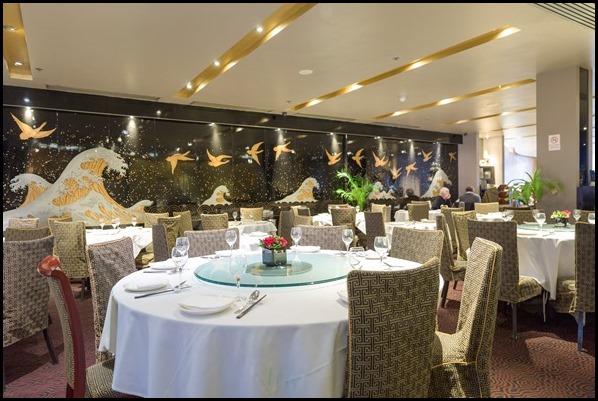 ---
Add me on Facebook, Instagram and Twitter if you want to be kept up to date with the latest happenings in the food and lifestyle scene in Singapore!
---
** Thank you Royal China for the hospitality! This post is brought to you in collaboration with Royal China.
Royal China Baker Street
24 – 26 Baker Street London W1U 3BZ
Tel: +44 207 487 4688
Email : bakerst@royalchinagroup.co.uk
Website: https://www.royalchinagroup.co.uk/restaurants/baker-street/
Opening Times
Sunday: 11:00am – 10:00pm
Monday — Thursday: 12:00pm – 11:00pm
Friday — Saturday : 12:00pm – 11:30pm
Bank holiday: 12:00pm – 10:00pm