Balzac Brasserie is a French restaurant that doesn't require you to rob a bank before you dine here. Balzac Brasserie is helmed by the award winning Chef Jean-Charles Dubois from Angers in Loire Valley, France. What is served here is rustic style, inspired from his own family recipes and his signature dishes include Lobster Bisque, Wagyu beef cheeks and Rice pudding. The French bistro decor is really nice, and makes me feel like I'm in the middle of a street in Paris. Most of the furnishings here were imported from Paris in fact.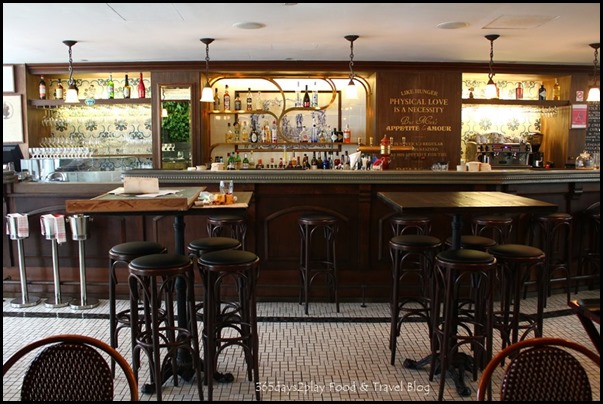 When it comes to birthday celebrations, one birthday meal is not enough for me! I like to celebrate my birthday over SEVERAL meals, kinda like 12 days of Christmas or 15 days of Chinese New Year you know. The previous post on Au Jardin Restaurant was my birthday meal with just the Partner, on the exact birthday. But prior to that, I already had another birthday meal together with the Partner and my parents, and that was at Balzac Brasserie. I'm kinda on a French restaurant / fine dining streak lately (which means $2.50 mixed rice on week days). I'd been here once before back in 2012, for the launch of a French bubbly, Jaillance, which I subsequently used for my wedding! It's a wonder I took so long to return!
Inviting bread basket to start the meal. They had raisin bread and multigrain bread. The breads were quite tasty and we even asked for a refill. They were particularly useful in mopping up the escargot juices as you will soon see.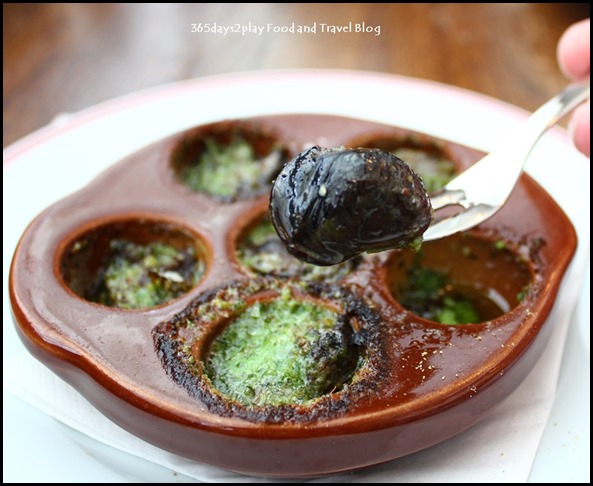 Escargots de Bourgogne with parsley, garlic and butter $14