There is a new cafe on the block, this time at Purvis Street! Opened just after Christmas! Chanced upon it when I went to the famous Chin Chin coffeeshop for Hainanese food. It's right next door to Chin Chin and just 2 doors away from YY Kafeidian, which serves one of the best kopi in Singapore.
Can't ever resist when I see a new cafe, especially one with a Christmas tree in it (even though it was already more than 12 days past Christmas), so I had a cuppa there and a bite to eat. The place is started by an Australian Lauren Chambers and her Chinese partner. Lauren also has another establishment called Chalk Restaurant at Old School along Mount Sophia.
You won't miss the dessert showcase when you walk in. A lot of the stuff is very Australian themed, naturally. They have things like Yo-Yos, which is a shortbread cookie with cream cheese filling. I've never heard of them and neither has the Partner, who is from NZ. Anyway you all should go check it out, cuz Kooka is having a little promotion right now. You can choose a coffee and a cake for only $7.50. It's a good deal coz the cakes/desserts cost about $5-6 each on their own already.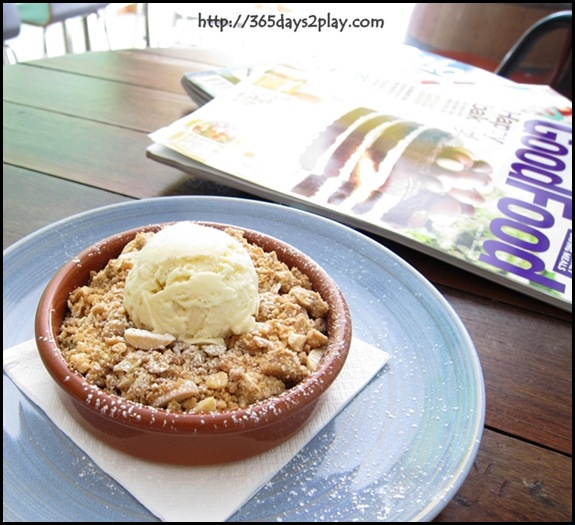 Apple Crumble with Vanilla Ice Cream $5.90 — I wasn't that keen on dessert actually because of a heavy lunch at Chin Chin next door, but the Partner wanted something so he chose this. Turned out to be a very good choice. The apple crumble was very tasty. The crumble is made with lots of nuts and isn't overly sweet or buttery. There are some out there that is mostly pastry and no nuts at all. This was a much healthier version and equally tasty. The vanilla ice cream was creamy and paired very well with the hot apple crumble. Between the 2 of us, we polished off the whole thing.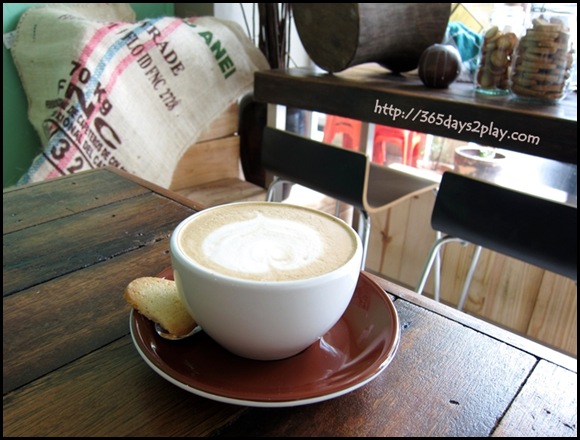 Cafe Latte — Forgot the price but I recalled it to be pretty affordable for a town area cafe. Coffee was strong and smooth. No complaints.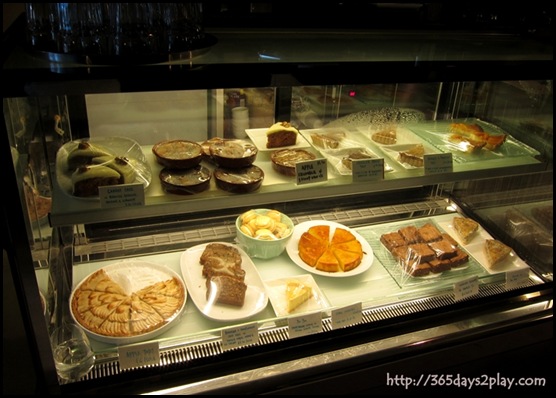 Apple tart, Citrus Cheesecake, Chocolate Apricot Tart, Carrot cake, Chocolate Brownie etc are amongst some of the desserts offered at Kooka Cafe. The cafe also has some hot food, but doesn't seem to be a lot at this point in time.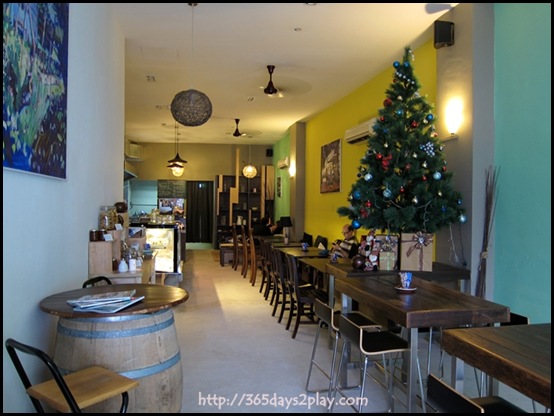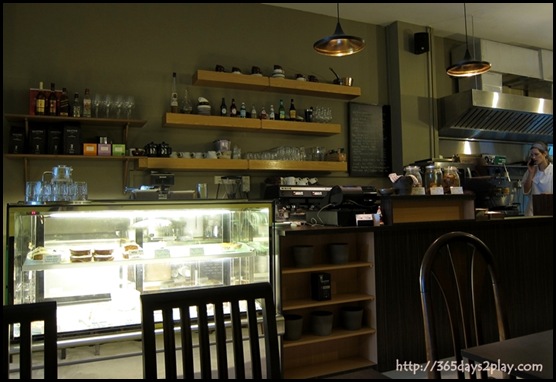 Read about other eateries along Purvis Street
Kooka Cafe
18 Purvis Street, Singapore, Singapore 188597
Tel : 64670288