When you think of what to do at Sentosa, you think of the sun, the sand and the sea. Yes there are plenty of beach activities to enjoy at Sentosa, but there are also quite a number of luxury and relaxation options too. One such option is to have afternoon tea at the new W Hotel on the Western side of Sentosa.
Of course, afternoon tea options are aplenty too on mainland Singapore, but you will see that W Hotel Singapore's W T Time aka Drop the Ts presents many small surprises. Chef Matthew Woolford has taken care to put in creative touches such starting with the whimsical use of the birdcage to house the sweet items. We are told the inspiration stems from days of yesteryear where people would bring their songbird cages to the park. I believe you can still find that happening in parts of Chinatown.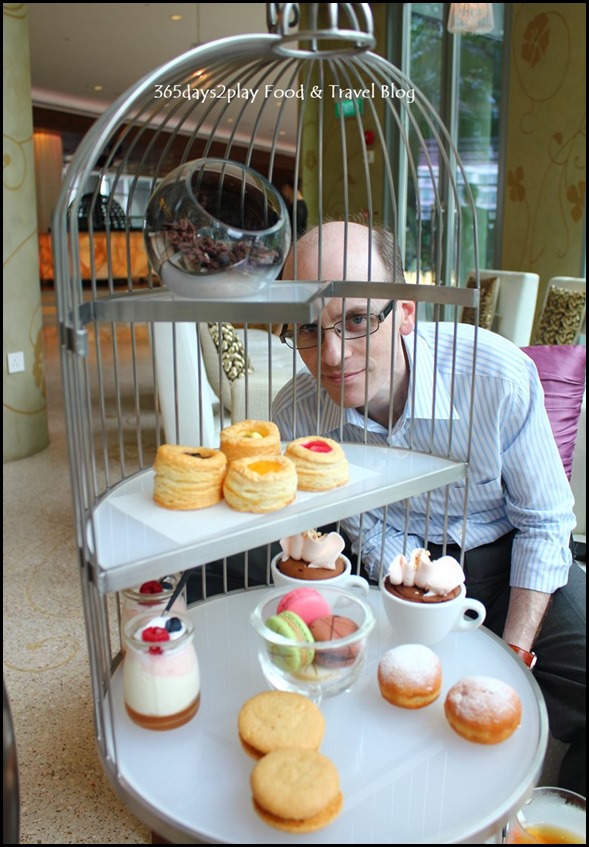 Well there's all the sweet treats laid out on an open birdcage. Don't mind the Partner there photo-bombing my photo.