OMG, have you heard that a cat cafe will be opening in Singapore very soon? I can't wait to visit Neko no Niwa when it opens in a few weeks' time! If you're a cat lover but don't have a kitty to call your own, a cat cafe's the next best thing!
I visited a cat cafe when I was in Seoul recently. It was the 1st time I had ever visited a cat cafe and it was one of the highlights of my trip! I find it really amazing that all the cats in the cafe are so docile and don't mind you petting them even if they are sleeping. The cats that live in my neighbourhood are much more aloof and if they're not in the mood for pats, then they don't even look at you! Worse still, they might raise their tail at you!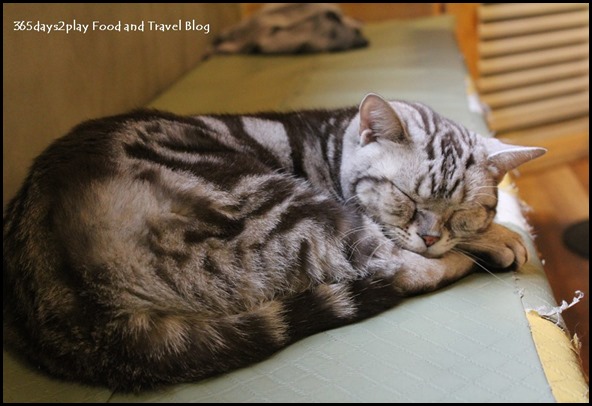 This cat cafe that I visited in Seoul is called Cat's Attic Cafe and is in the Hongdae area. It's less than 5 minutes walk from the Hongik University subway station, I think Exit 8 is the one to take.