2 year old Burlamacco is one of those restaurants where I would genuinely love to return again to sample more of what the restaurant has to offer. I was glad to have the opportunity to dine there on a Sunday afternoon. Not many people think of going to the CBD area on a weekend, let alone a Sunday. Those who work in the CBD would probably abhor the thought, but you will be rewarded for coming to this part of town as you will be able to enjoy a laid-back, slow-paced and more personal atmosphere which you simply wouldn't get on a bustling weekday. Oh and did I mention that there are no ERP charges on Sunday and parking is a breeze?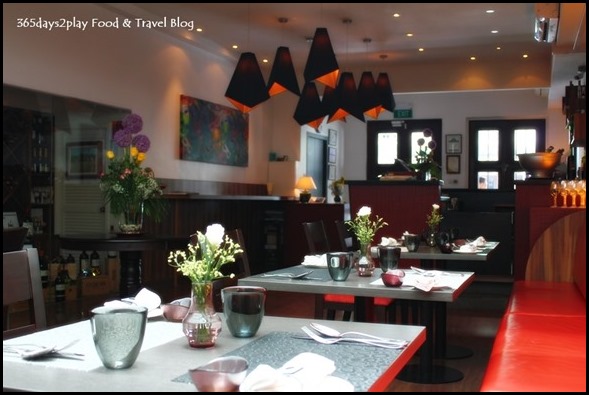 The Partner and I were the 1st to arrive for lunch at the restaurant, so we had the luxury of picking the best seats in the house. I like the cheery decor of Burlamacco, as well as the pictures of clowns decorating the restaurant. This restaurant in a conservation shop house row boasts a skylight, which allows natural light to permeate the restaurant. Just in case you were wondering, Burlamacco refers to the clown-like figure which presides over the carnival in the Tuscan town of Viareggio, and is the town's mascot.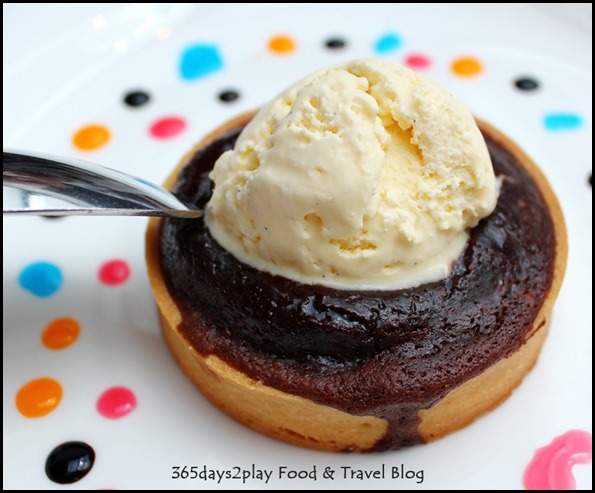 As always, before I delve right into the what we sampled at Burlamacco, let me first tempt you with a picture of the decadent molten chocolate tart we tried. Yes, you heard me right, MOLTEN chocolate tart, a first for me and for many people I'm sure. Click Read More to find out more!