~ Update 13 June 2019~
Took these pictures when we were staying at the Conrad Hotel in Singapore a few months back. It was just after I got my new DSLR and I took every opportunity to snap pictures of everything in site. To date , this picture of the scones is one of my favourite pictures. For the 1st time, I can say for once the picture looks quite artistic!
~End of update~
While staying at the Conrad Singapore, our package offered us complimentary use of the Executive Lounge. It was very nice because for breakfast, we didn't have to squeeze with everybody at Oscars downstairs. In the afternoon, finger sandwiches and other niceties were served, and the same for evening cocktails. And at all hours of the day until 11pm, you could go there for a drink, tea coffee hot chocolate wine champagne all inclusive. It was a ticket to all day indulgence and we felt absolutely pampered.
We had such a good experience, we plan to make it a yearly affair.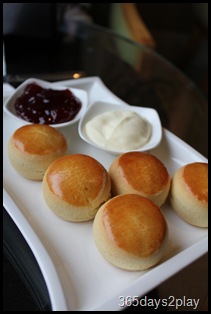 These are Conrad's version of scones…
Roast Beef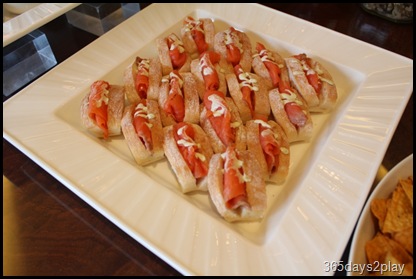 Smoked Salmon Sandwiches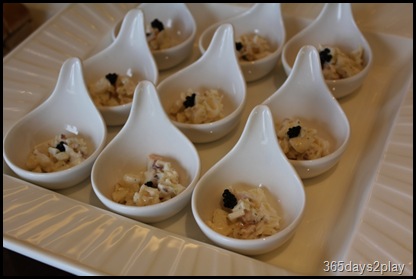 Crab or lobster diced