Have you been to PARKROYAL COLLECTION Marina Bay, aka the former Marina Mandarin? After undergoing an intensive renovation, PARKROYAL COLLECTION Marina Bay reopened in Dec 2020 with Singapore's first ever "Garden in a hotel" concept. I love what they've done to the hotel. It looks so vastly different from its predecessor that I would never have guessed this was a refurbished property.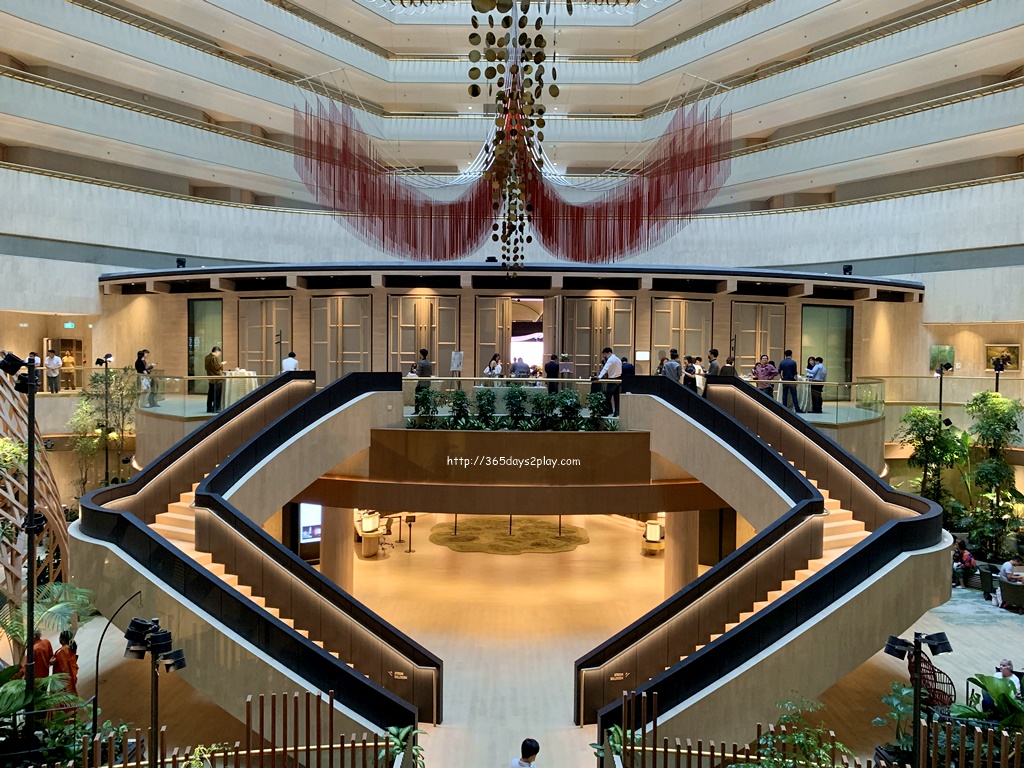 If you haven't already gone, and you should since it's conveniently located next to Marina Square Shopping Mall / Esplanade MRT Station) you must take a look at their cavernous atrium. Ample sunlight streaming in thanks to the open atrium concept, lush greenery, and the magnificent pods resembling birds' nests? Speaking of those pods, I would love to snag a table there the next time I'm back.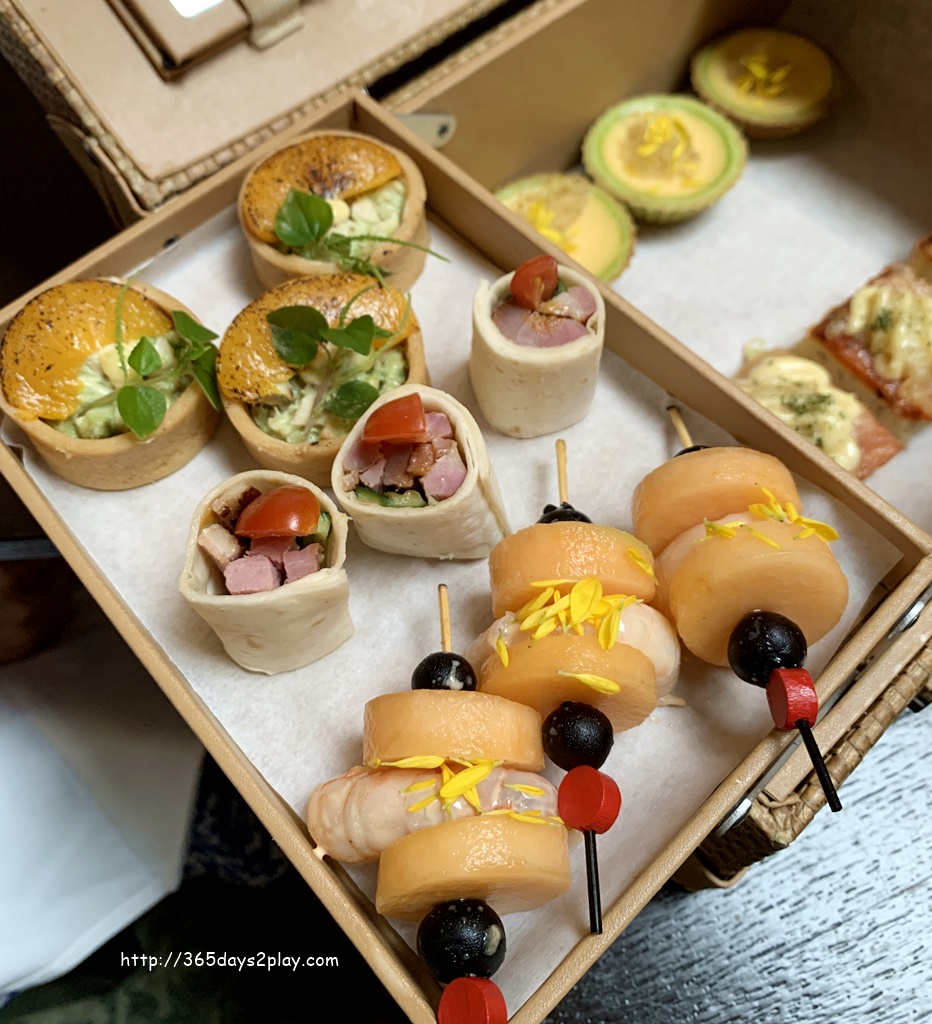 I was at PARKROYAL COLLECTION Marina Bay to check out the Afternoon Tea at the Portman's Bar. The pretty afternoon tea served in a whimsical briefcase has been making its rounds on social media and I wanted to see if the quality and taste would live up to the pretty images. Well if anything, it's half the battle won because it was already a lovely experience luxuriating in the lush and peaceful surroundings.
They were still serving the Chinese New Year themed afternoon tea. It didn't feel weird though because things like tangerines, yuzu and a floral theme are pretty perennial anyway.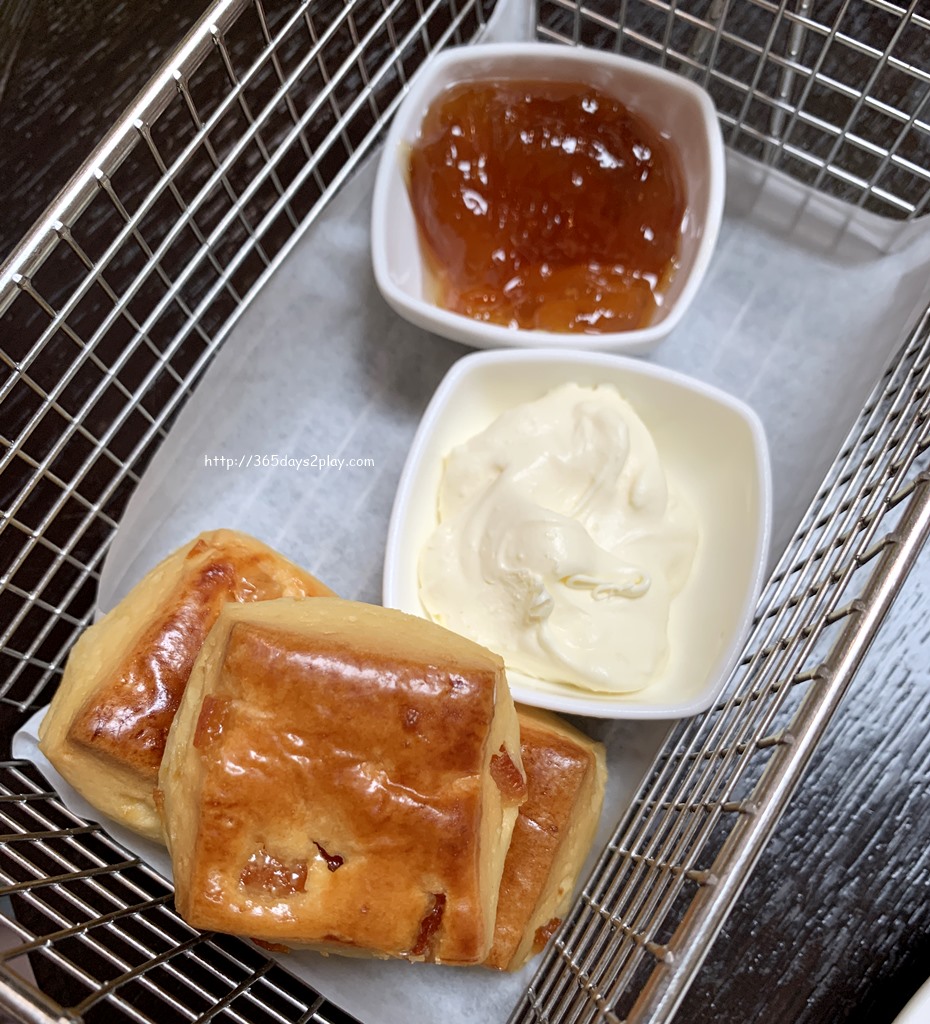 Started off with Cranberry Scones with Clotted Cream and Cinnamon Apricot Jam. A little on the soft side, the scones disappeared fast enough when paired with enough clotted cream and jam. Do note only 1 scone is served per set, instead of the usual 2 at other hotels.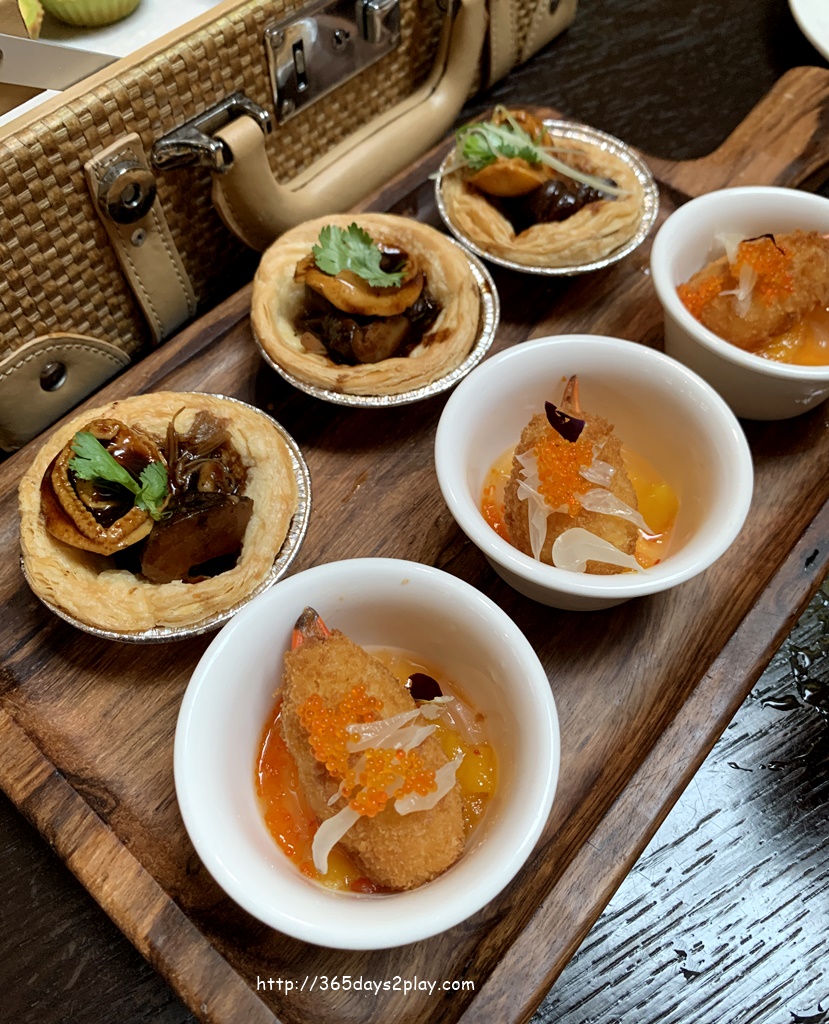 I liked most of the savoury items, especially the succulent prawn cocktail with cantaloupe melon. I'm a fan of abalone and enjoyed its rare appearance at a Western F&B setting. A couple of items, even though delicious, felt a bit simple and not befitting of a 5-star hotel though: The Divine Bak Kwa Ciabatta which was basically like a hawaiian pizza on bread, and the Duck Breast Tortilla.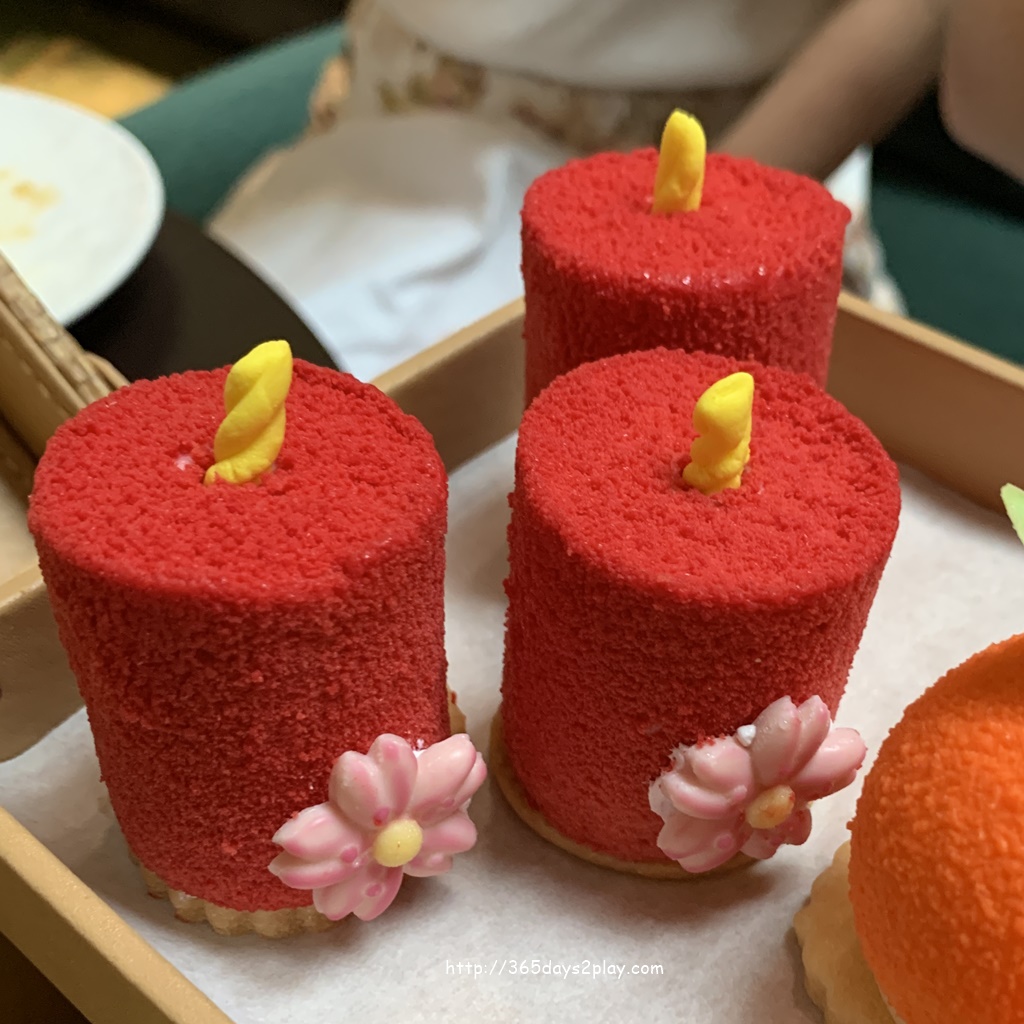 Three desserts came with our set. The Hearty Fire Cracker (Raspberry Mousse, Yuzu Cremeux) and the Brilliant Orange (Ivory Chocolate Mousse, Mandarin Orange Curd) were both eye-catching and flavour bombs. The Healthy Urban Farm Pandan Tart (Egg Tart, Osmanthus Jelly) though, I failed to appreciate. Had to actually read the menu again to confirm that I was eating an egg tart. The Pandan flavour didn't seem to add any value and the Osmanthus Jelly being of a muted flavour to begin with, did nothing to elevate the egg tart. Unanimous agreement at the table that this one was just…. weird.
Unlimited sweets / desserts from the Sweet Wagon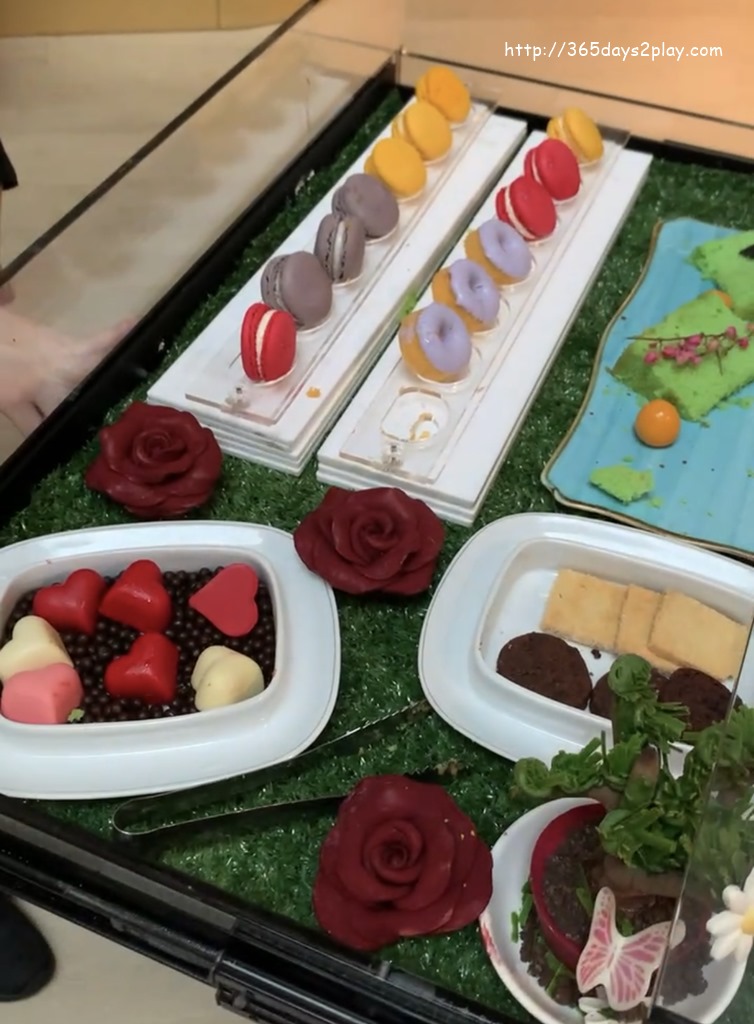 We got very excited when we discovered that there was a Sweet Wagon, with unlimited servings of sweet treats such as macarons, donuts, chiffon cake, cookies and chocolate pralines. The macarons were very enjoyable, even if they were all the same flavour, only different in colour. I was going to have more when the Sweet Wagon came around again, but alas even though it is supposed to be unlimited servings, we noticed the trolley was not topped up and many things were gone towards the end of the Afternoon Tea session. Kiasu Tip: Go grab your sweet treats first even if you're not ready for dessert, lest you end up with nothing!
Free-flow coffee, tea and hot/iced chocolate!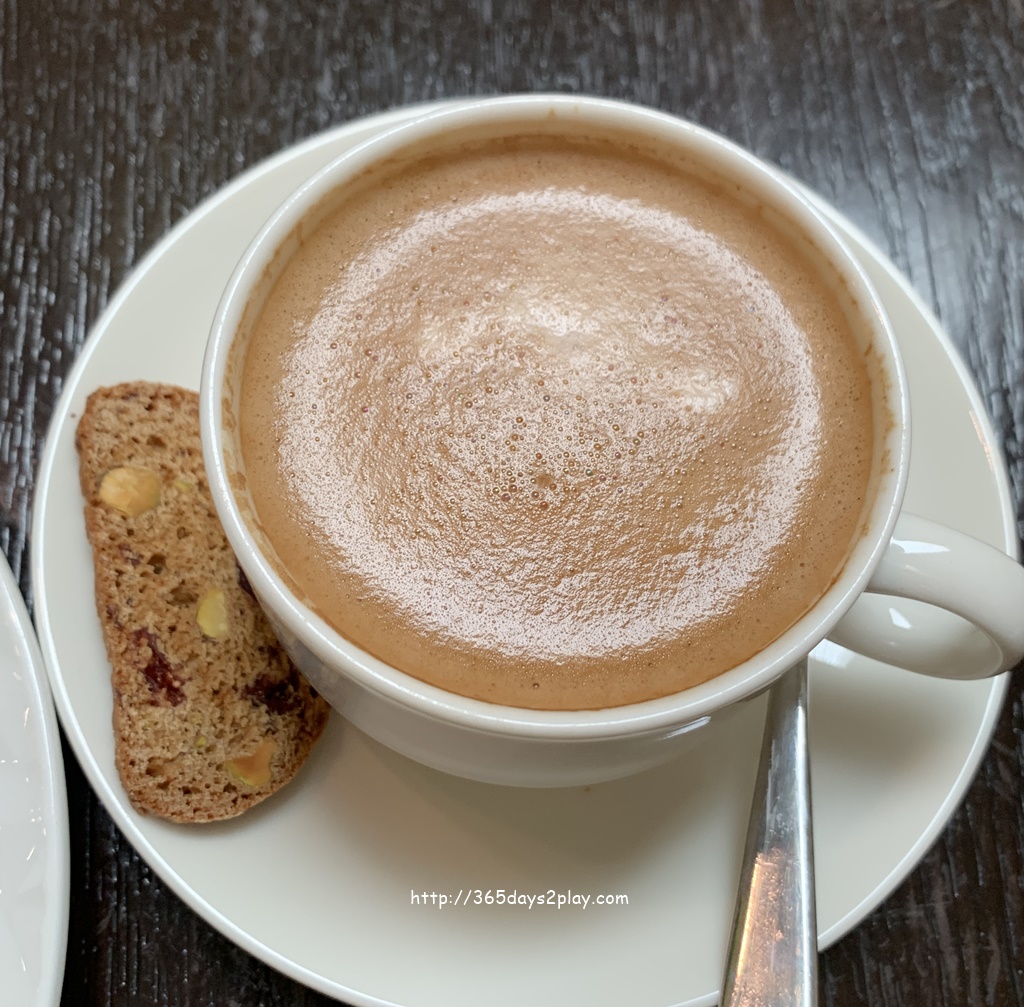 Another thing that is unlimited is the beverages! For the entire 2 hour Afternoon Tea session, you can order as many tea, coffee and hot/iced chocolate as you want. This they definitely delivered on, and I managed to enjoy an ice-chocolate, followed by a hot-chocolate and finally a Bain de Rose Tea from TWG. It's one of the few Afternoon Tea in Singapore offering unlimited changes of beverages. Luxurious!
In conclusion, I would say PARKROYAL COLLECTION Marina Bay Portman's Bar Afternoon Tea at $58++ is worth going for, given the unlimited beverages, the supposedly unlimited dessert trolley, good spread of afternoon tea items and the fantastic ambience.
Scroll down for more pictures
View this post on Instagram
Afternoon Tea at Portman's Bar
PARKROYAL COLLECTION Marina Bay
6 Raffles Boulevard, Singapore 039594
Tel:

+65 6845 1119
First seating: 1pm to 3pm
Second seating: 3.30pm to 5.30pm