May 22, 2010 @ 23:43
If I may say so, I don't think there are enough cafes in Singapore. I don't mind the chain cafes, except for Starbucks, but there are also so few chains to choose from.  Here are some pictures taken last week at Coffee Club Millenia Walk.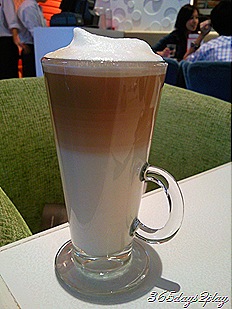 My favourite drink at Coffee Club is the Ice Mocha Vanilla but I had a latte instead.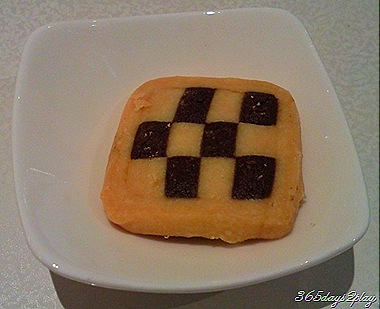 The good thing about ordering coffees from Coffee Club and TCC is that they give you a tiny cookie for your efforts. Last Saturday's cookie was not so tiny, and for once, really tasty! Checkered cookies must be hard to make too because of the layering involved. I hope this is not a one off cookie but something that I will be able to get the next time I go to Coffee Club.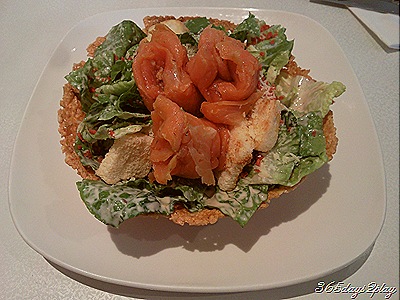 Had this Smoked Salmon Caesar Salad for lunch. It was surprisingly very filling. The basket is totally edible since its made of hardened cheese. Very tasty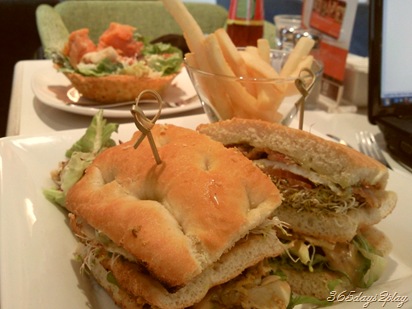 The Partner had a more substantial meal of Club Sandwich. It had a kind of Middle Eastern flavour which is a refreshing change. As you can see from the picture, the sandwich was chock full of alfalfa sprouts, which are very good for the body. I don't normally order this sandwich for myself since its so humongous and hard to eat without smearing your face.