It is not possible to book a single night's stay at the Marina Bay Sands Hotel! Do that at your own peril because there's simply too much to do at MBS that a 1 night stay isn't enough. You'll be leaving your staycation feeling like you've barely scratched the surface, and you have so much unfinished business. I am speaking from experience!
We already knew that we had plenty of ground to cover, hence we made sure to arrive well in advance of check-in time to hopefully score an early check in. The hotel is almost always at full capacity, so we had to count our lucky stars that we secured a check-in 1 hour early. One additional precious hour to spend at MBS!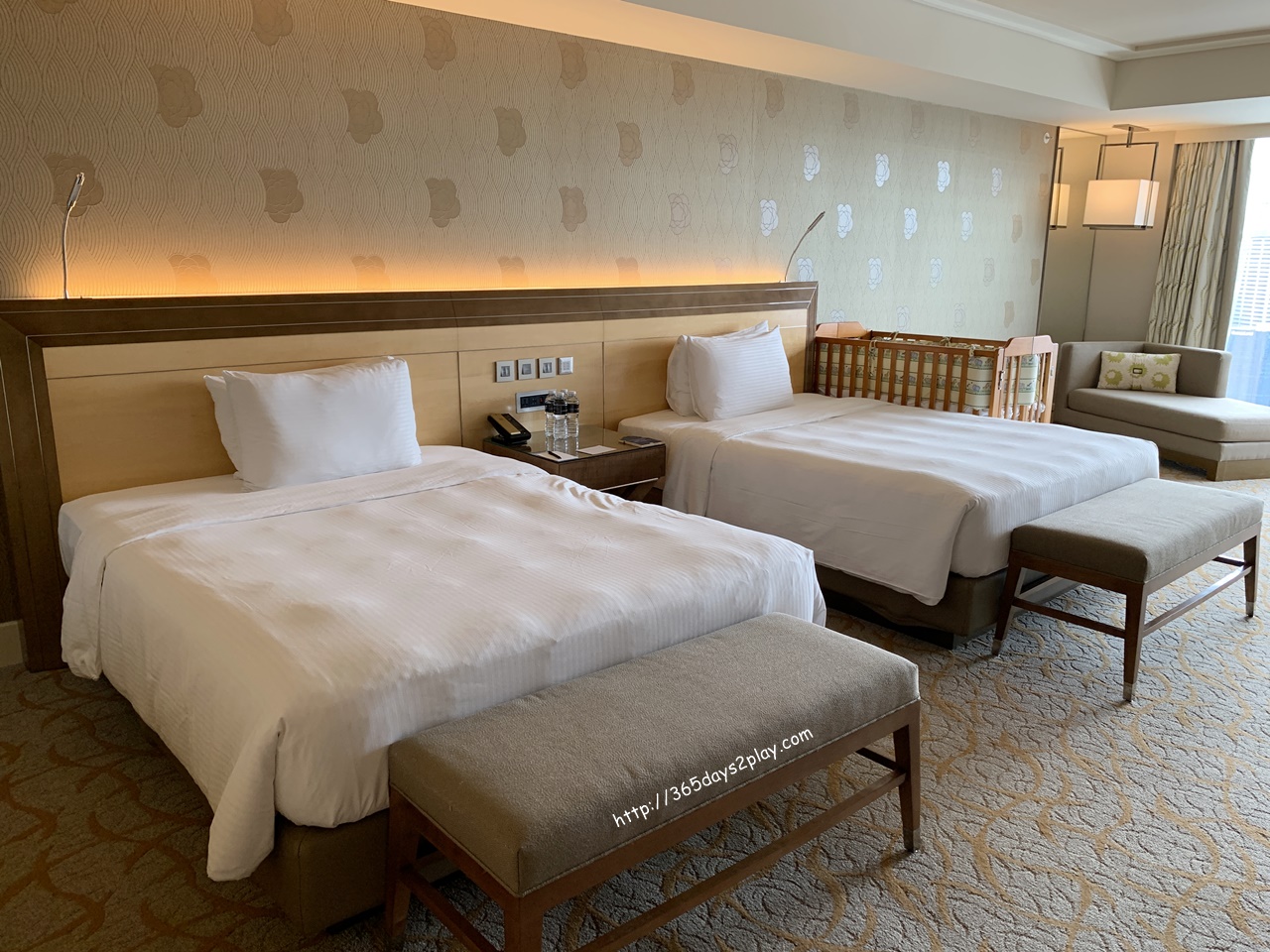 The early check-in at MBS meant we had access to our room at 1pm. The best thing about staying at Marina Bay Sands is that, barring the lower floors, (book level 5 or higher) every room has an unblocked view of either the Singapore city skyline or the Gardens by the Bay. Also, even the most basic Deluxe Room category is 35 sqm on average, which is pretty spacious for an entry level hotel room category. It is probably one of the few hotels which can sleep 3 pax even for their most basic room, and still have a space for a crib. On the flip side, there is no bathtub for the Deluxe Room category. Parents who require a bathtub will have to give MBS a miss, or pay more for the Premier Rooms which have bathtubs.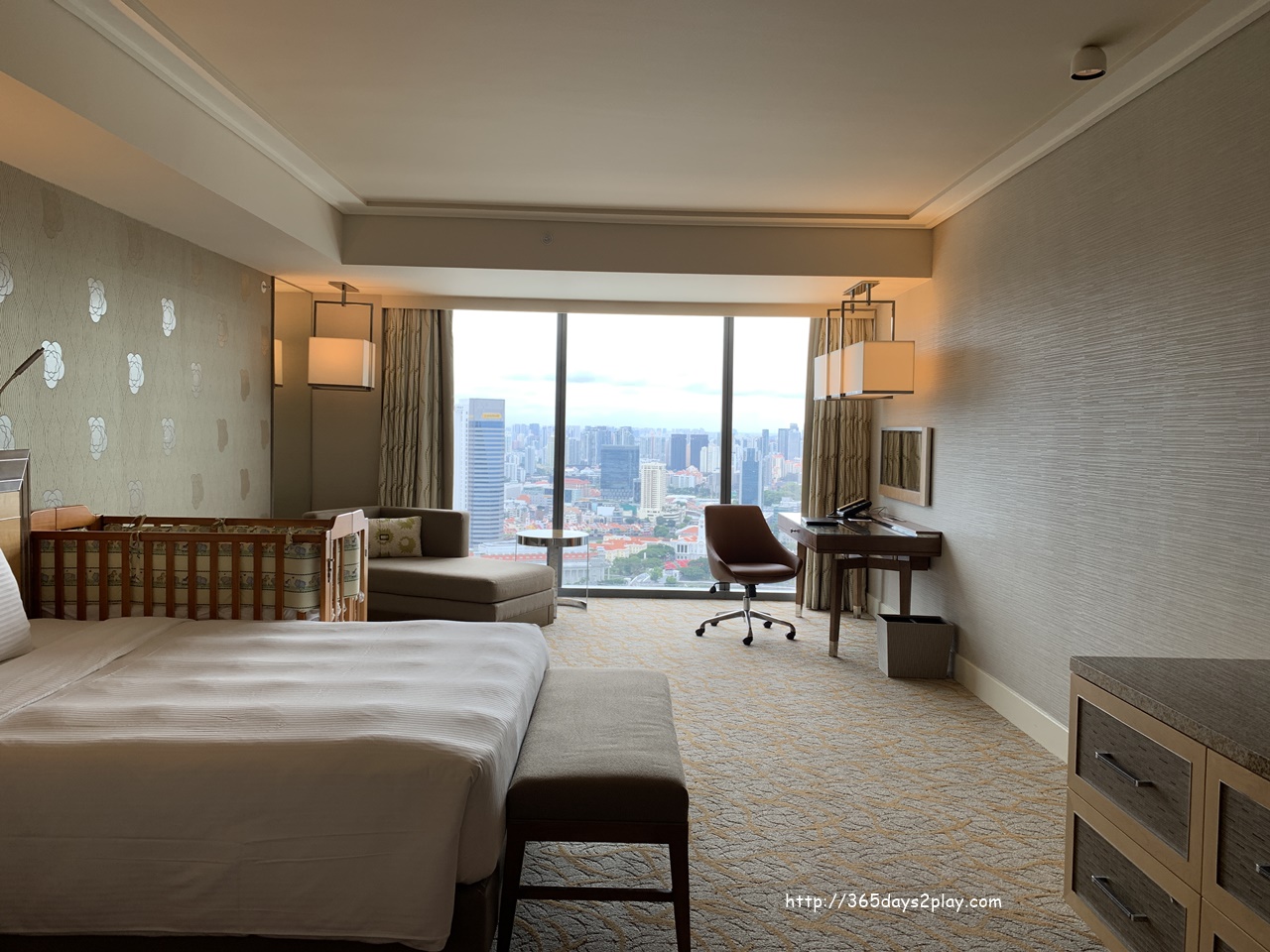 Since we were there with kids, we had to spend a bit of time wiping down all surfaces with sanitising wipes. A little bit of time was also wasted getting the baby crib exchanged. A baby crib had been provided as per our request during booking, but it was a low crib for infants who are not able to sit up, whereas we needed a full-sized crib for older babies. Not that we were bored with nothing to do in the room though. The view was expectedly fabulous. I must have spent more than an hour collectively throughout the staycation admiring the view and taking lots of pictures. Did I mention that the curtains can be controlled via remote?
I must admit we spent a bit of brain cells getting the permutation of activities right. Aside from dinner, breakfast and lunch, we wanted to be able to visit a couple of cafes, visit the SkyPark both in the day and at night, as well as take a dip at the Infinity Pool. And we had to somehow fit in Baby's nap as well, ideally done in the comfort of the hotel room. I would have liked to visit the casino too, but there's no way I'm paying the $150 entrance fees that they charge for Singaporeans and Permanent Residents.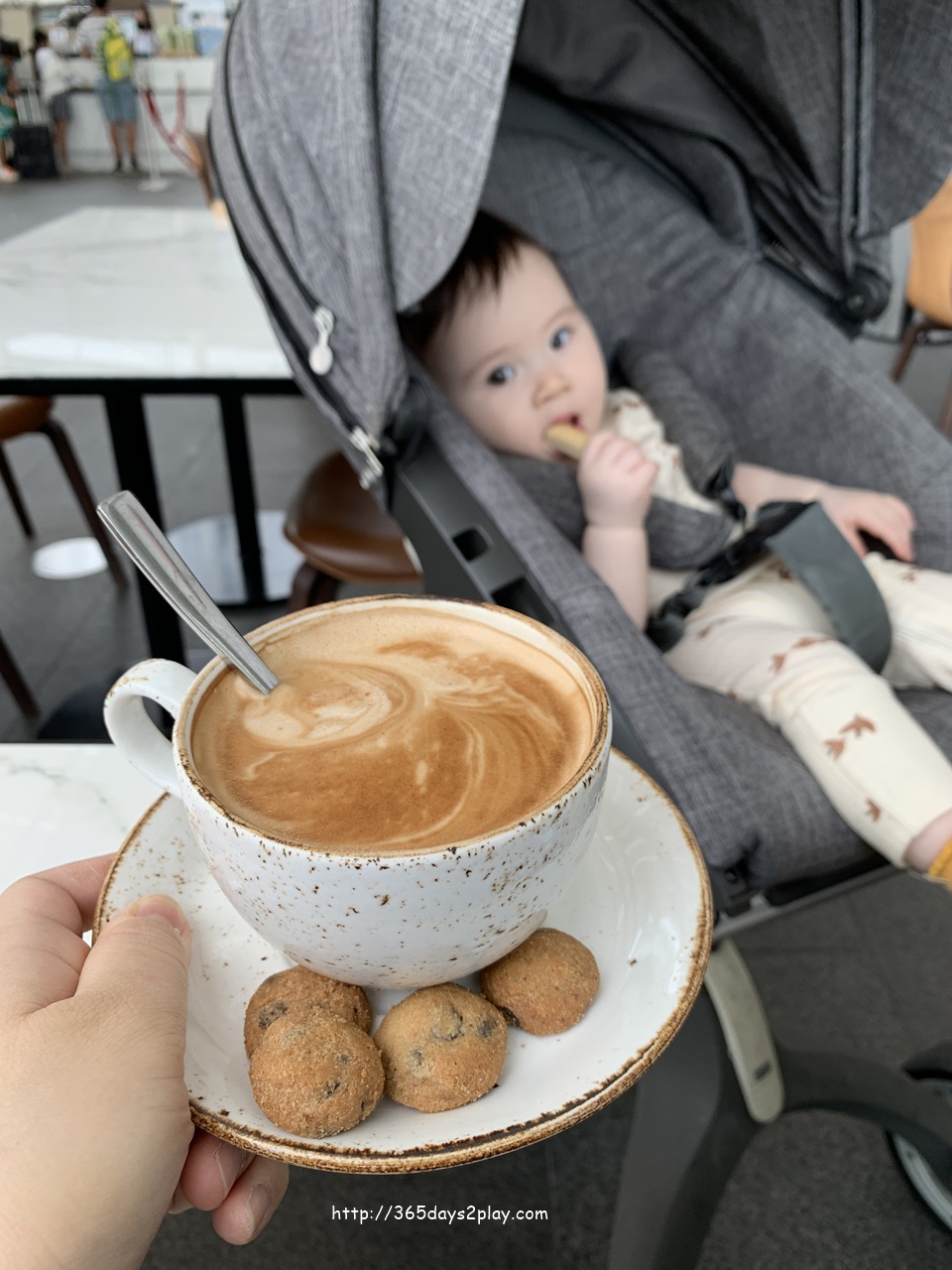 After we were done with the view, we proceeded to our first cafe stop. There are so many restaurants and cafes at MBS, it was so difficult to whittle down the options. In the end we settled for SweetSpot Cafe at the ArtScience Museum. Whenever we are overseas, visiting museums is always top on our list of activities to do, and that includes visiting the onsite museum cafe. The SweetSpot Cafe occupies the lobby area of the ACM and had a bright and spacious feel thanks to the glass facade and tall ceiling. There was a nice buzz from the constant throng of museum visitors. Food tends to be on the pricier side at MBS, but I am glad to report that there's a sweet little deal you can enjoy. From 11am – 1pm on weekdays, a coffee and a quiche/croissant or bun can be had for $8. Since a quiche is already $8, it literally means getting a coffee for free. A complimentary cookie comes with every coffee ordered. However if you're cute, you might just be able to snag more. My son managed to obtain 4 cookies, well done!
Baby fell asleep on cue as we were making our way back to the hotel side of the property. MBS is so huge, it probably took us 10 minutes or more just to walk from the ACM back to Tower 3 via the Shoppes. There's a quicker way though via the left of the building parallel to the Helix Bridge, if you don't mind braving the outdoor heat.
We managed to make it to dinner at JustIn Flavours of Asia at 6pm. Here you will find quintessential zichar classics, jazzed up to provide a gourmet experience. The pricing is not for the fainthearted lover of hawker food. For example, the Lobster Hokkien Mee costs $32. Lobster aside, you could easily get a normal plate of Hokkien Mee at the hawker centre for $6 or less. But on the flip side, you could argue that more premium ingredients are used and table service provided. I hesitate to include ambience because the restaurant seemed particularly casual for the pricing charged. But we wanted to try Justin Quek's food, so pay up we did. The Lobster Hokkien Mee and the Seafood Rice Vermicelli with Egg White and Dried Scallop $32 were enjoyable, although not memorable.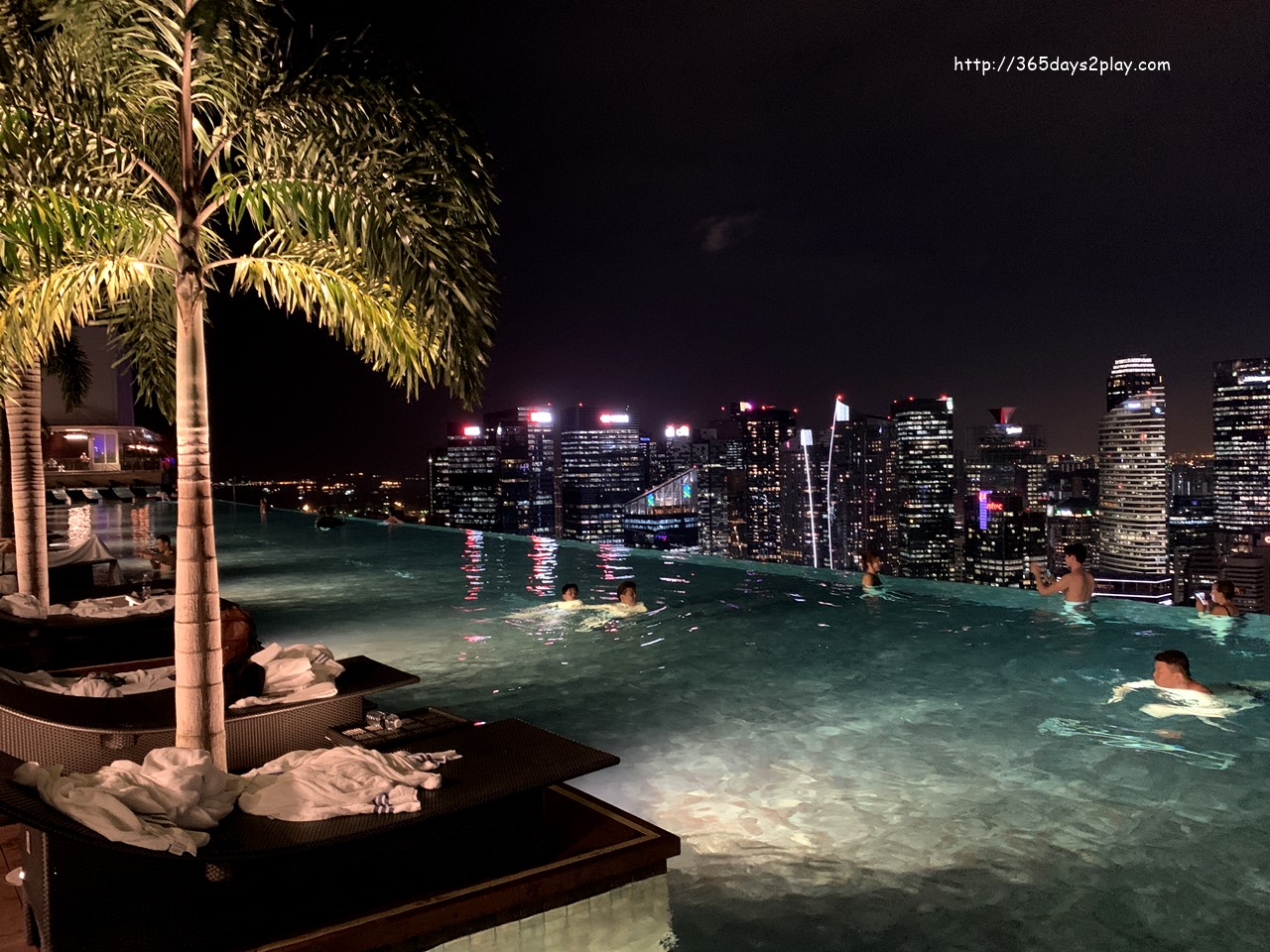 Spectra – A Light & Water Show is on nightly at 8pm, 9pm (and 10pm on Fridays and Saturdays) for free but we decided to skip that to go to the SkyPark and SkyPark Observation Deck. (Do note that these are 2 separate areas, on two different levels) The views are amazing no matter how many times you visit. It's also where you can get to enjoy both sides of the view (ie the Gardens by the Bay view as well as the Singapore city skyline view). Make your comparison and maybe you'll know which view to get the next time you book a stay at Marina Bay Sands. It can get very windy up there, so hold on tight to your hats and your kids. Entry to the SkyPark/SkyPark Observation Deck and Swimming Pool is free if you are a hotel guest. If you are not a hotel guest, you can pay to visit the SkyPark, but the Infinity swimming pool is out of bounds.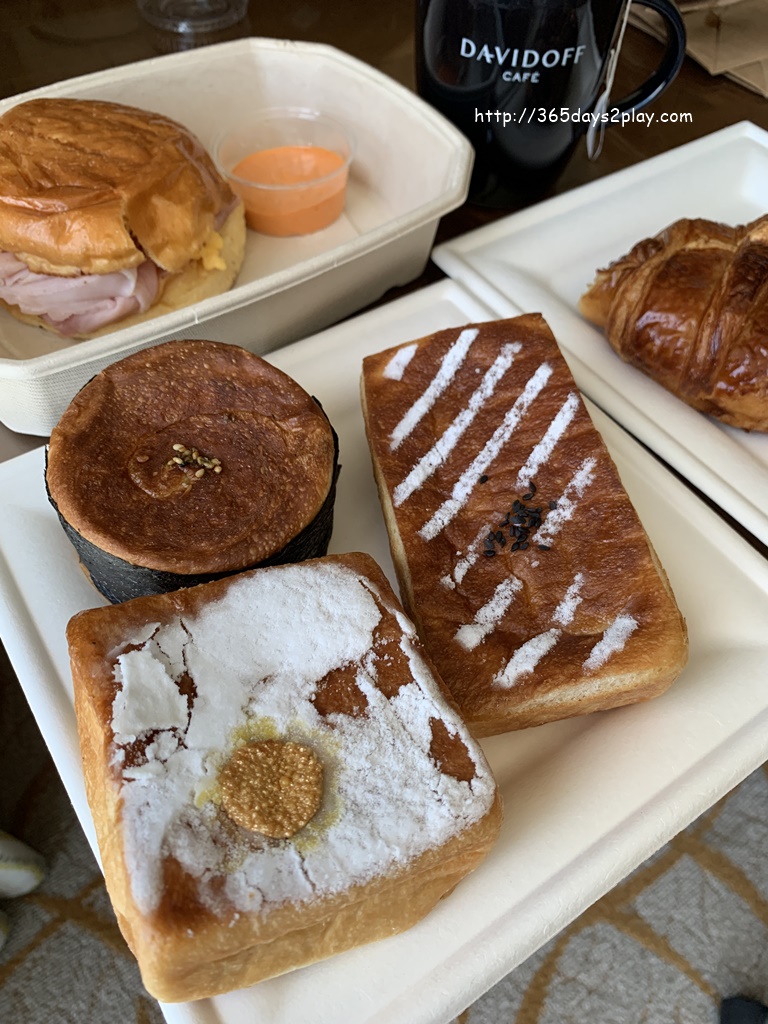 Buffet breakfast is usually not included in any hotel stay due to the sheer number of rooms, ie more than 2000! We could have gone to grab a bite at the usual suspects ToastBox or CoffeeBean and Tea Leaf, but we decided to laze a while longer in the room by getting some pastries from Origin & Bloom located at Tower 3 just directly in front of the elevators. It's a takeaway cafe selling pastries, sandwiches and coffee. It's also run by MBS, so a number of pastries are similar to the ones that can be found at SweetSpot. The cakes are pretty expensive, at more than $10 a slice, but the pastries are much more affordable. The decision to eat in was much appreciated by my son, who was busy getting his fill of TV time, something which is severely restricted when at home. Also, this saved so much time as walking to any other cafe would have eaten up another 10 – 15 minutes, or more if you have kids in tow.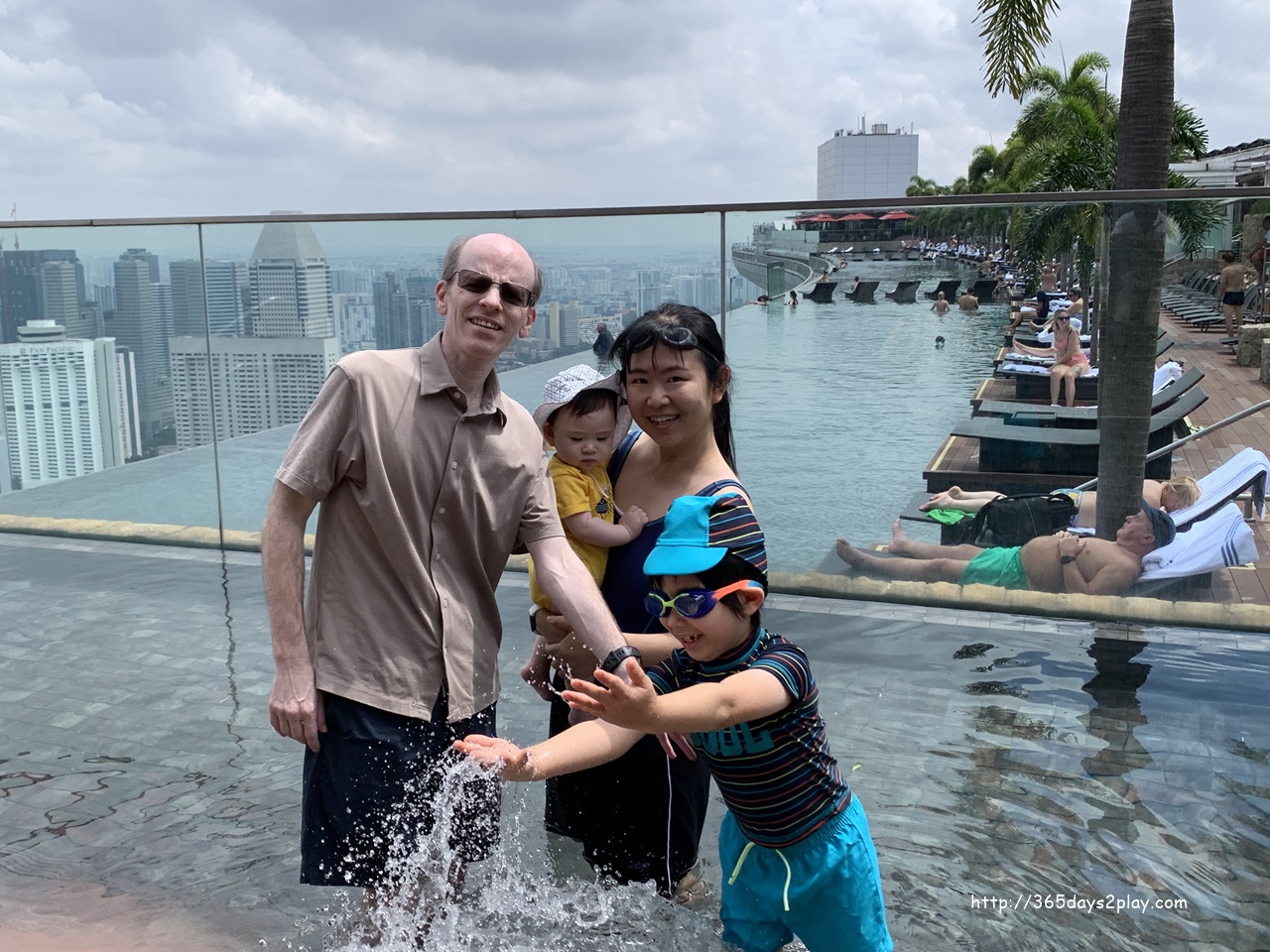 We finally made it to the Infinity Pool on the 57th floor after breakfast. Did you know the Marina Bay Sands Infinity Pool is the world's largest rooftop infinity pool? It is also the world's longest infinity pool at 150m. However, you can't swim from one end to the other because it is actually segregated into 3 portions. Also you have to be a hotel guest to use the pool. It is not possible for a non-hotel guest to pay to use the pool. A rule that we were very happy with, to maintain the exclusivity of it. But the best part about the MBS Infinity pool, after all the Instagrammable shots are done and dusted, is that there is a small children's pool area, with life vests provided for children who can't swim! That is seriously the most thoughtful service ever! I don't think I have ever come across a hotel pool which provides life vests. My son was over the moon to be able to access the adult pool using the life vest. Don't miss out on the Infinity Jacuzzis while you are there. Ahuh, yes they are a thing, and you heard about it here.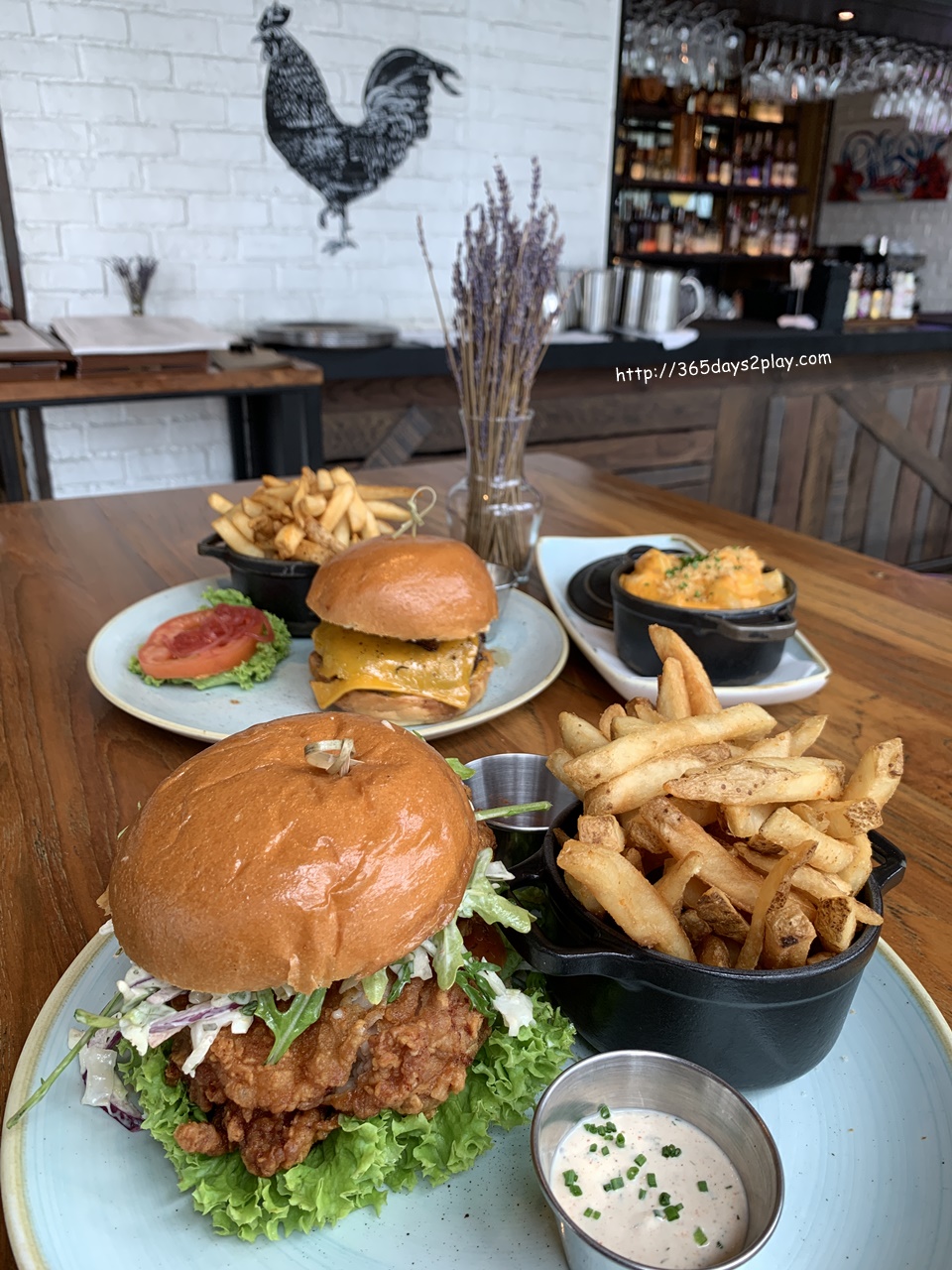 All too soon, we had to finish up the complimentary minibar drinks, pack up and vacate the room. It wasn't the end of our visit to MBS though. We still had lunch to plough through, and that we did at YardBird Southern Table and Bar. Their burgers are humongous and very tasty. The chicken burger I had was surprisingly value for money at $26. I would highly recommend a meal here, but make sure you head straight for the burgers. Their signature fried chicken with watermelon at $42 is quite underwhelming and you will find many people who agree with me. We also made the mistake of ordering the Mac & Cheese for my son, which was extremely stodgy and not palatable. He could not even finish half the portion, and this coming from a pasta monster. It was a pity we were not told about the existence of a kids menu, which actually had quite a number of interesting items on them.
After lunch, we still weren't ready to head home, so we hopped over to Garden's By The Bay Active Garden, where we spent a bit of time at the musical garden area, followed by ice-creams at Mylo's. They have a lot of interesting flavours so be sure to check them out! We finally bit adieu to MBS, but as you can see, there's a lot we didn't manage to accomplish during our 1 day staycation. We did not a shred of shopping and neither did we have time to visit another cafe nor the museum. It would also have been nice to lounge by the Infinity pool longer, or maybe even take in a theatre performance. Oh well, next time!
So, now you know all the pro tips about planning a stay at Marina Bay Sands and maximising your time there! Scroll down for more pictures!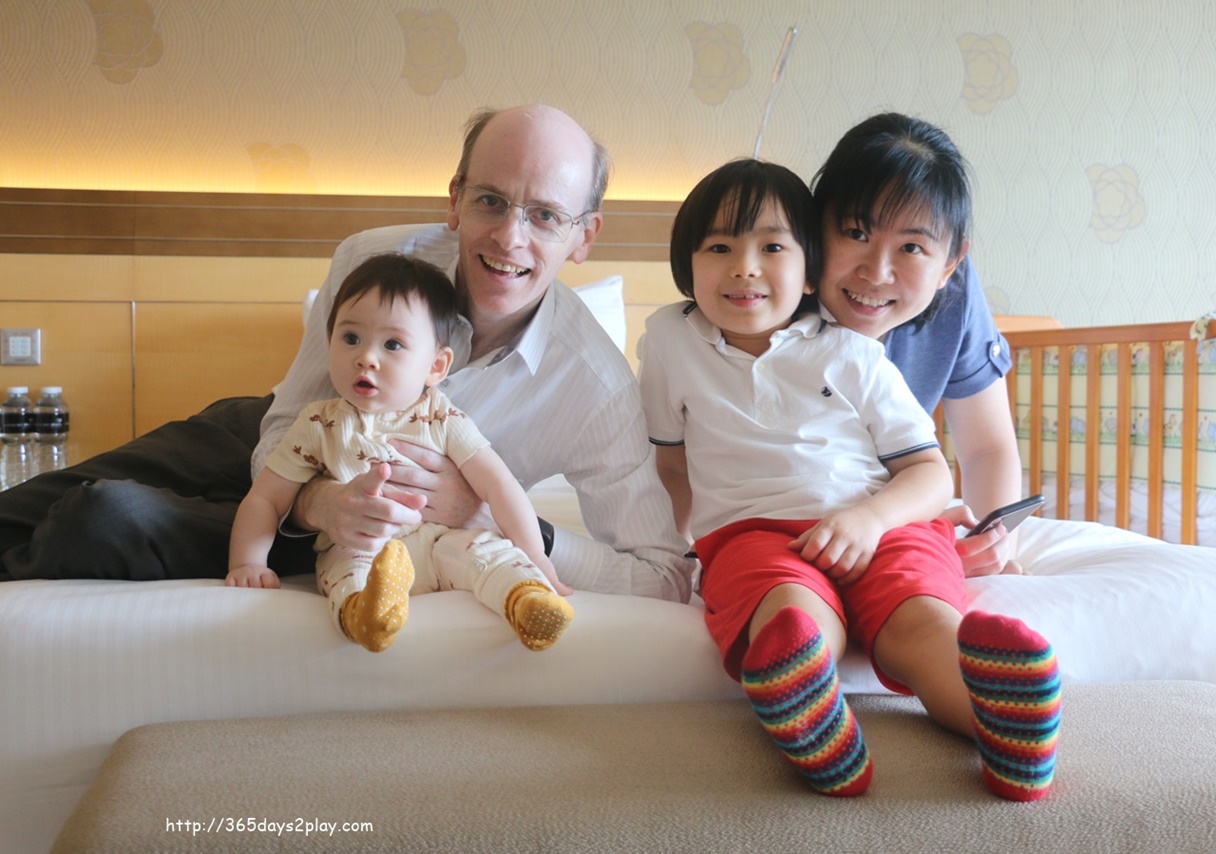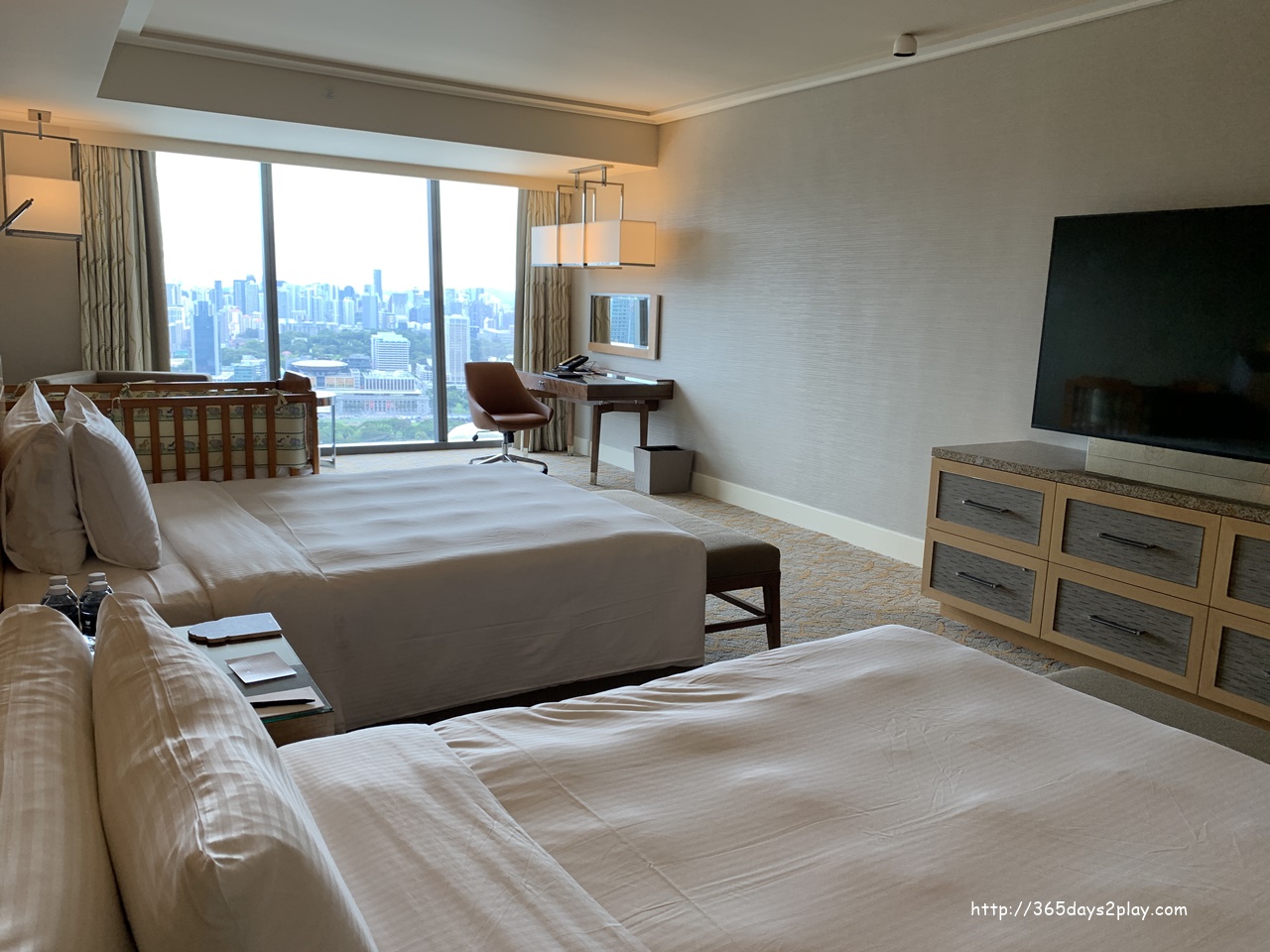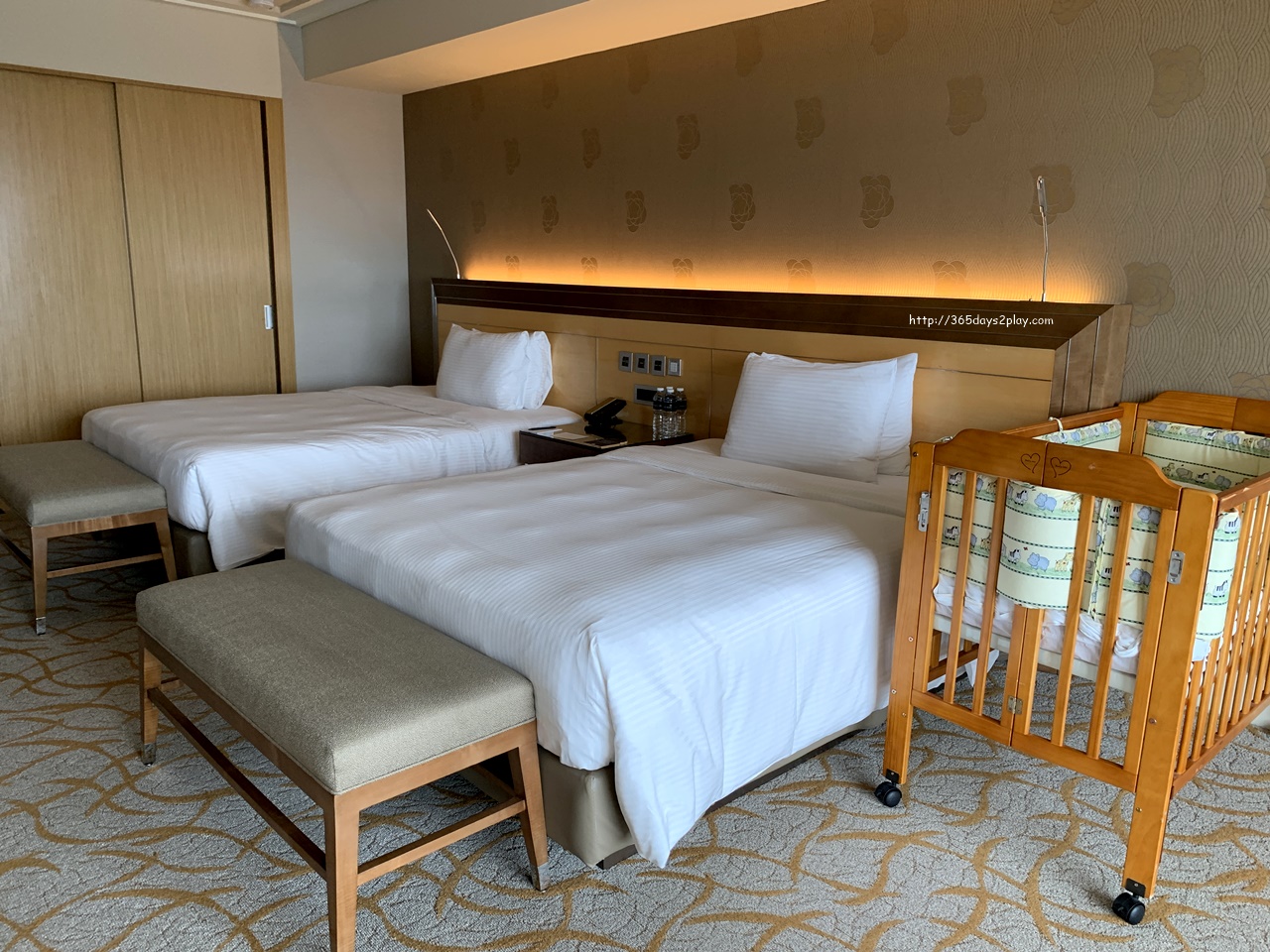 More pictures of the room we had at MBS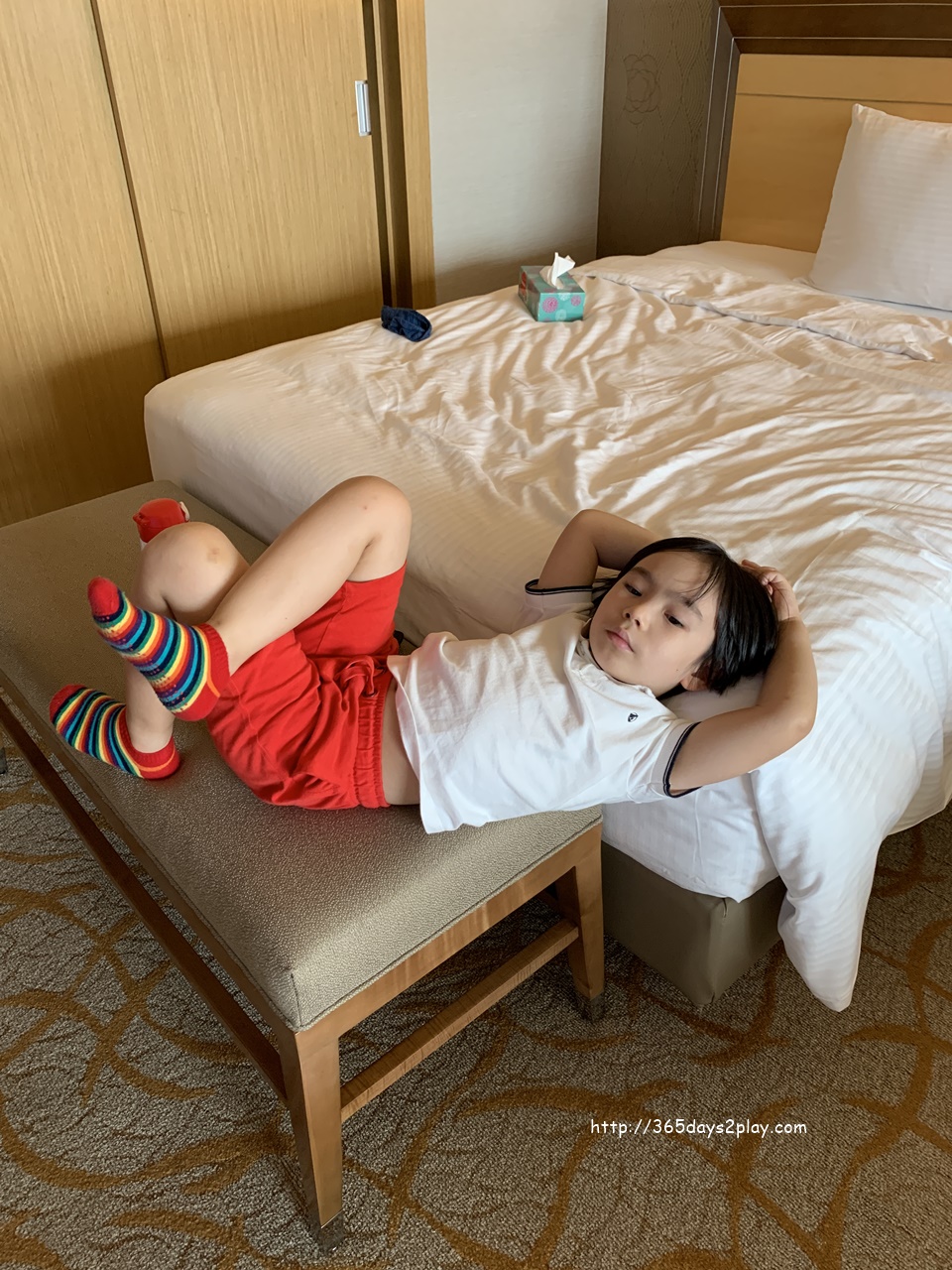 Isn't this the life?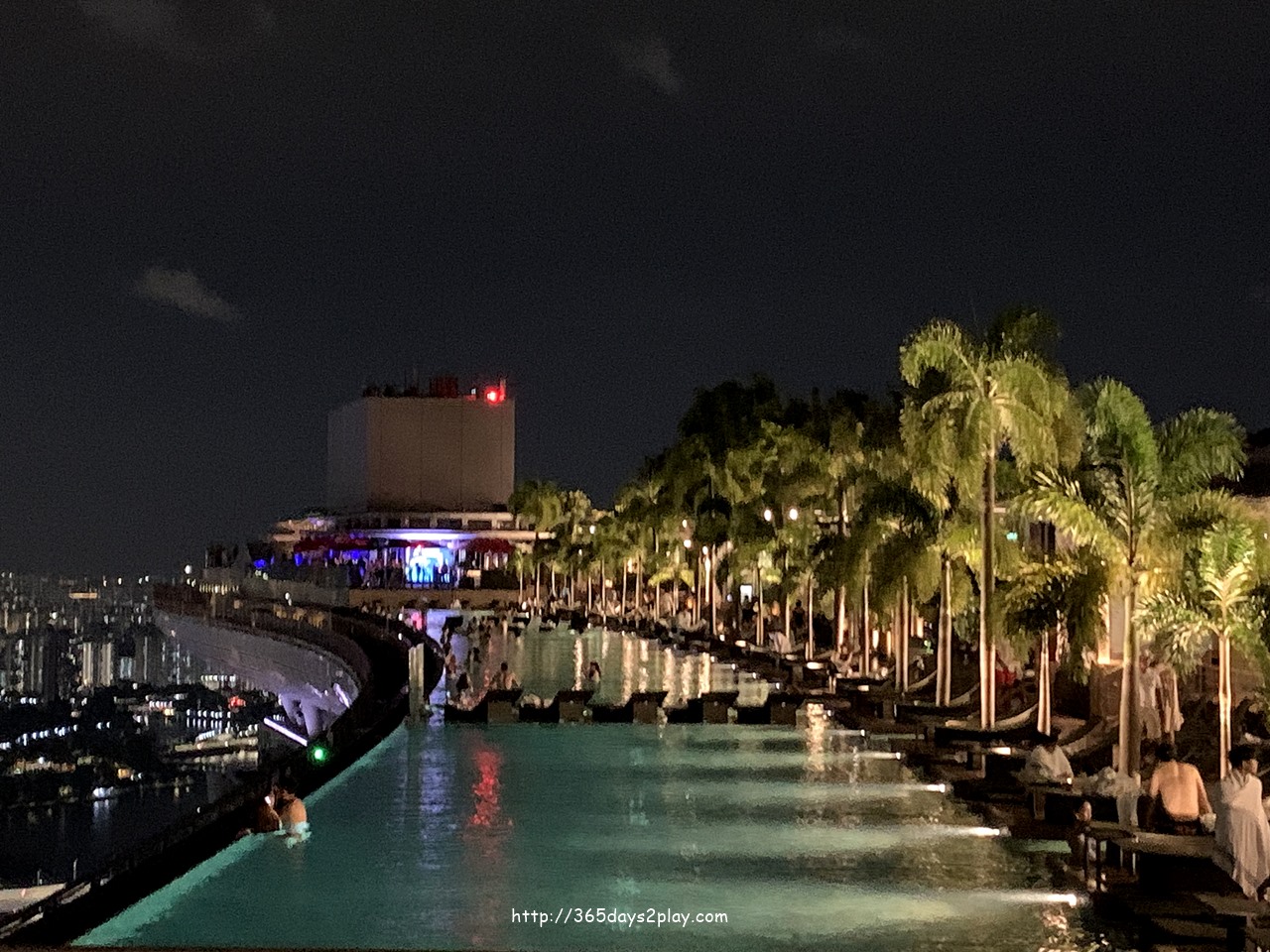 Picture of the Infinity Swimming Pool at night. Doesn't it look great?
Check out my Instastories Highlights of our MBS staycation here. And follow me too!
Read about my MBS staycation back in 2011. Compare and see the difference!
Marina Bay Sands Singapore
Address: 10 Bayfront Ave, Singapore 018956
Phone: 6688 8868
https://www.marinabaysands.com/