It's incredible, I thought only the Western countries such as New Zealand and the UK has such things, but yes we have our very own Farmer's Market in Singapore. It's organized by The Pantry. The Farmers' Market is held on the first Saturday of every month from 8:30 am to 2 pm. So this means it's on this Saturday!!!
I can't wait to go to take a look at what they have on offer. It will be interesting to see if they have a lot of organic produce available for cheap. There are hardly any farms left in Singapore, let alone organic farms. The farmer markets overseas that I am used to pride themselves on selling fresh locally produced food, food that is produced with love. If The Farmers' Market imports lots of veggies from overseas, that would kind of be like defeating the purpose. We shall see.
I am also looking forwards to the baked goods section. I don't know if there will be one this Saturday, but I am presuming that there must be one. If not, I'm going to book myself a stall for July 2010 to sell scones, muffins and brownies! Either way, it's going to be a really wonderful Saturday. I can't wait!
Here are some photos of the farmers markets I enjoyed in Hawkes Bay New Zealand. Tip: Go during the summer months if you want to have a wide variety of farmers' markets to choose from.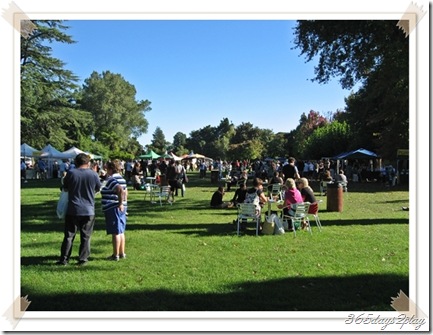 Nothing beats a clear blue sky, a cool breeze and lots of open space to liven up your mood!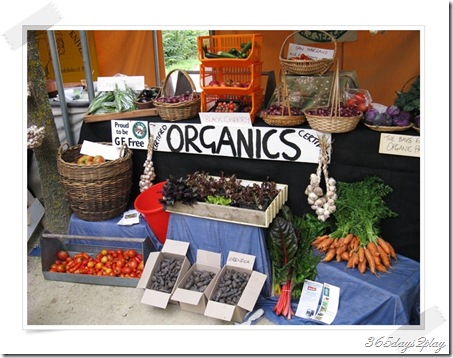 Always eat Organic and GM Free when possible. And source for locally grown food.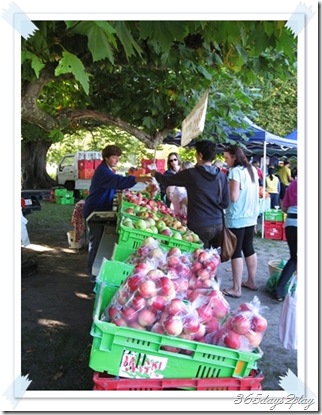 Apple Seller doing brisk business!
Jun 3, 2010 @ 22:43