BEEP BEEP BEEP!!! Important Announcement
This is 365days2play reporting. Once the YOG is over, this channel will resume normal Food Blog transmission….
I was really really really lucky to be able to receive a pair of complementary tickets to the YOG Gymnastics Finals on Sunday 22 August 2010. A friend wanted to bribe me with dinner in exchange for one of the tickets, but my mother had already staked her claim on it. Come to think of it, I wouldn't have sold the tickets even if I was offered $1000! (Ok maybe I would do that and then buy another ticket back for $200? Ha…)
We arrived earlier this time round to get good seats. They were giving out the YOG noise makers at the door. (Finally, my very own YOG noise maker! I can be at peace now.) The atmosphere was even better than the qualifying rounds. The hosts were busy getting the crowd into the mood, not that the spectators needed much help. Even before the gymnasts were out, there were already wolf whistles, screams, cheers and lots of noise making. I swear it was akin to attending a pop concert!
A colleague asked me, what's so interesting about watching kids compete in sports? Well the thing is I don't view them as merely kids. To me, this feels like the real Olympics. I'm witnessing real athletes perform with strength, grace, determination and skill. These athletes just happen to be young!
Anyway, here are some highlights from the Artistics Gymnastics Individual Apparatus Finals.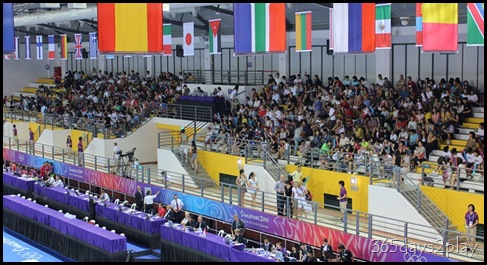 Gymnastics Finals spectator stands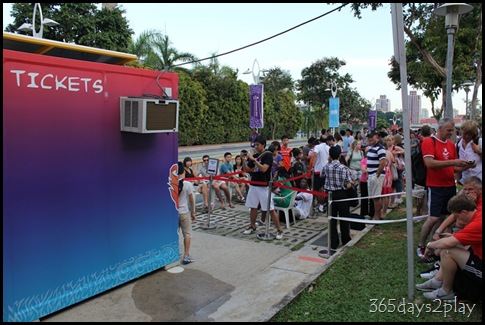 Long queue for last minute seats…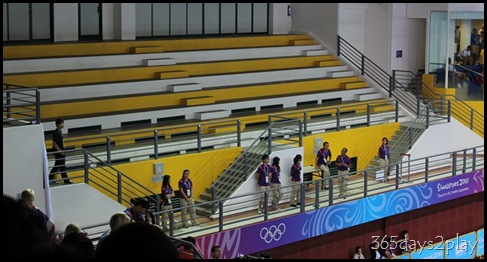 Hopefully they all managed to get tickets because this amount of space x 2 was cordoned off waiting for them.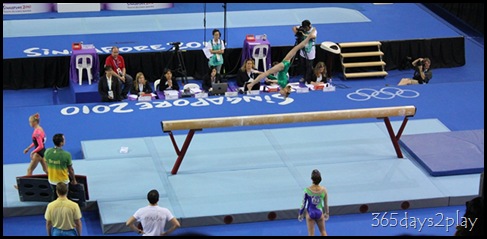 Viktoria Komova on the Beam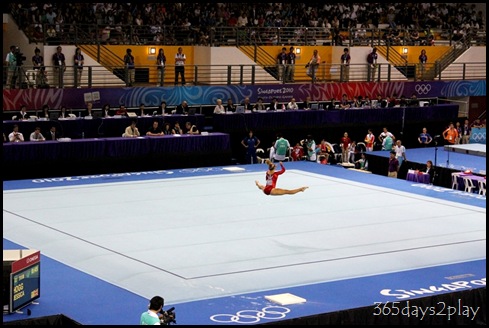 Jessica Hogg on the Floor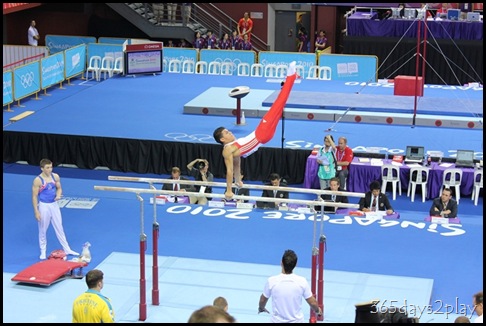 Sam Oldham of Great Britain looks on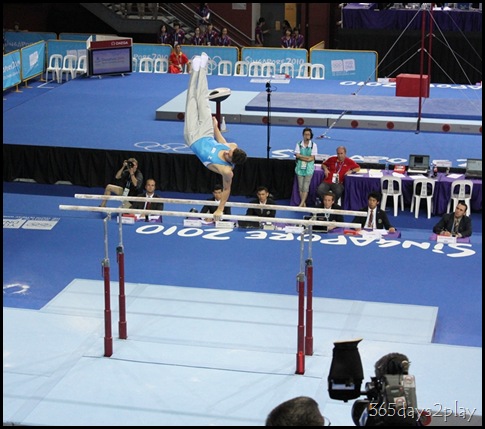 Parallel Bars finals — My favourite one is Andrei Muntean of Romania. No photo as I taped it instead.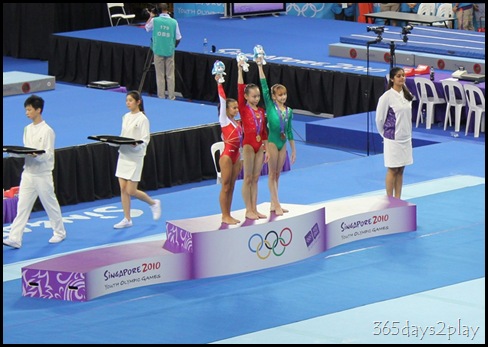 Tan Sixin, Diana Bulimar and Viktoria Komova — medallists for Women's Floor Finals. Man I want a Merly…