*Media Invite*
I had the most amazing time at the newly opened Greenwich Village in the Seletar area last Saturday. Remember that I mentioned being attracted to the quiet yet relaxing looking Greenwich V during the Chinese New Year period? As luck would have it, I had the opportunity to visit Greenwich Village again as part of a Bloggers event organised by OMY.
Us bloggers were divided into 3 teams and tasked to visit TEN eateries/shops in the span of 2.5 hrs. It was an "Amazing Race" Blogger style! Paradise Inn was one of the pit stops, and I was glad to be able to glide into the sereneness of Paradise Inn to escape the excitement going on outside. We only tried out several signature dishes as we had other places to visit. It was a pity we only had 20 minutes to wolf down the food because I sure would have loved to spend more time here!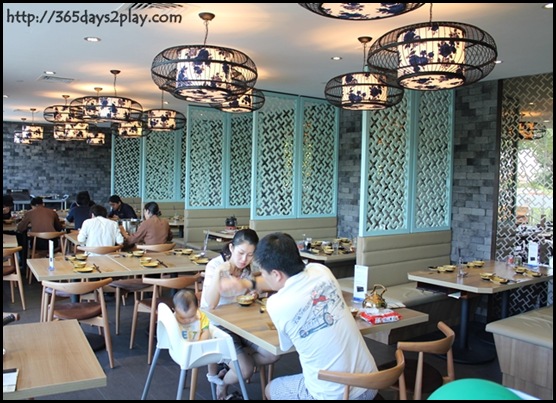 Love the decor at Pardise Inn, especially the lamp shades!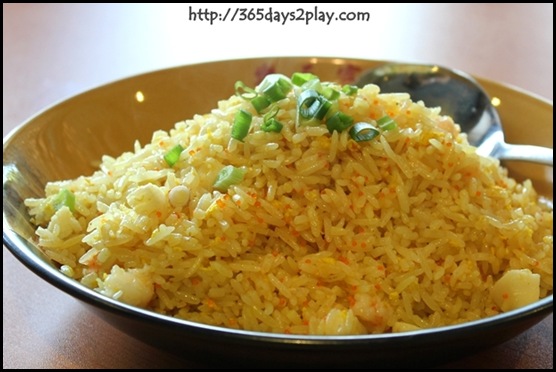 Fried rice with diced prawns and fish roe. The fried rice was palatable and didn't taste oily at all. The striking orangey red eggs dotted all over the rice made the dish look so appetising. The prawns were pretty succulent. Wish there were more egg though (the chicken ones).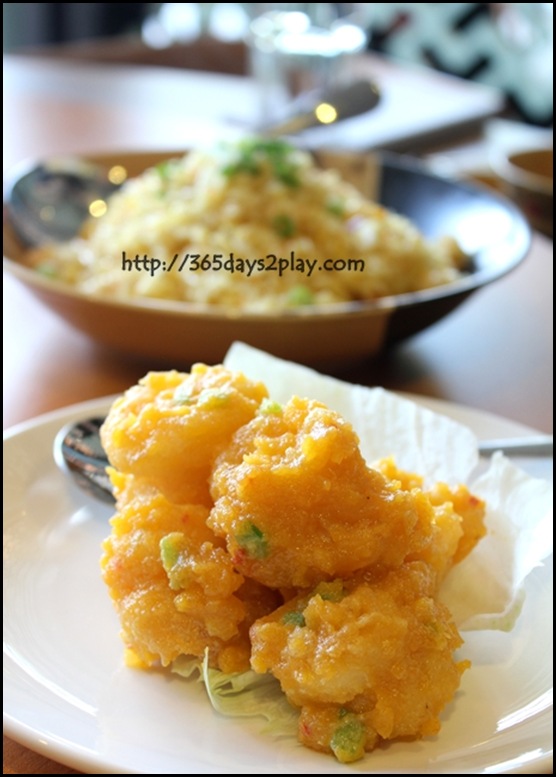 One of my favourite Chinese restaurant dishes of all time, Prawns covered with Salted Egg Yolk! So sinful but OH SO GOOD. When the salty goodness of the salted egg lands on your tongue, time is suspended and you feel a sudden rush of high as the egg and prawn suddenly melts in your mouth and disappears way too quickly down your throat.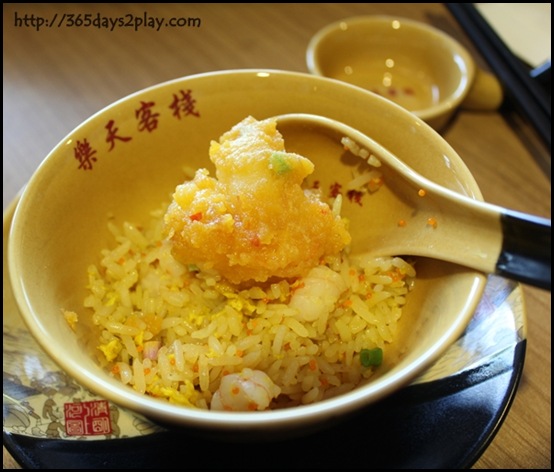 I had time to try the Salted Egg Prawns with the Fried Rice and it was a good combination!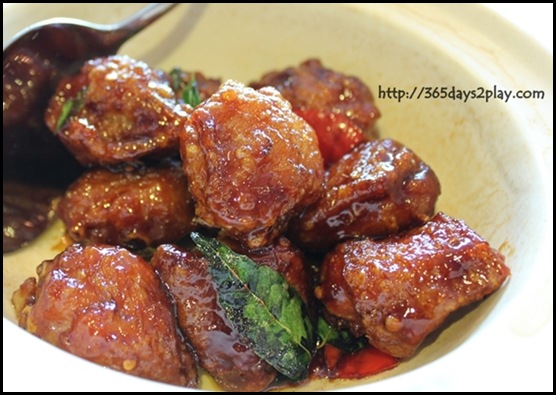 Can't remember the name of this dish but I recall someone mentioning that this was an interesting take on the sweet and sour pork but using chicken instead, specifically chicken wings. The sweet caramelised flavour was tasty and the addition of the curry leaves was a nice touch. I did find the dish to be too oily but those who love chicken wings would appreciate this dish more.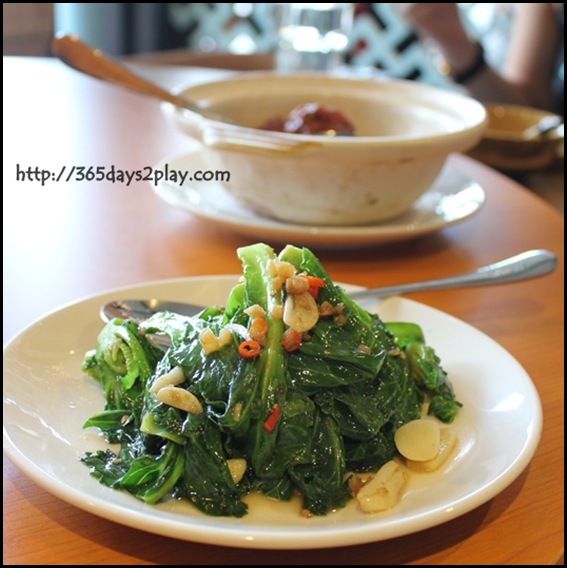 Stir fried veggies with lots of garlic. After the more hearty dishes, I was glad to be able to down a few greens. The vegetables were deliciously flavourful and had a firm bite. Another good dish to order to go with the fried rice.
…… And that's all folks! Yes gobbled these all up within 20 minutes in order to get to the next shop on time! You can read all about our Greenwich V Amazing Bloggers Race at http://blog.omy.sg/greenwich-v/our-greenwich-v-experience/
Paradise Inn Greenwiwch V
#02-05/06
Tel : 64811513
http://www.paradisegroup.com.sg
Other Paradise Inn Outlets: –
Paradise Inn at Funan DigitaLife Mall
Paradise Inn at West Coast Plaza
Paradise Inn at City Square Mall
Paradise Inn at 313@somerset
Paradise Inn at East Point Mall
Paradise Inn at Thomson Plaza
Paradise Inn at Changi Airport T1
Paradise Inn at nex @ Serangoon Central
Paradise Inn at Marina Bay Link Mall
Paradise Inn at Bedok Point