I can't believe that such a quaint little place has existed in Singapore for so long without me knowing about it! This goes to show that Singapore has many hidden gems just waiting to be discovered!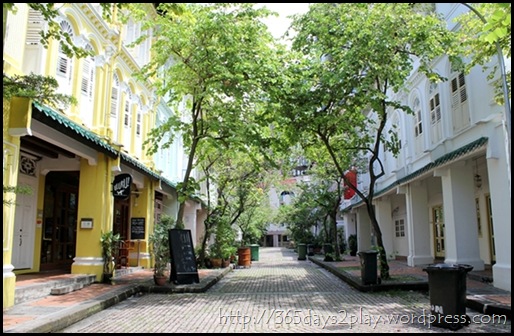 Craig's place looks a little like Emerald Hill road behind Orchard Road, minus the mindboggling crowds. The little pathway flanked by the 3 storey shop houses is paved with cobble stones, adding to its quaintness. There are 2 well-known restaurants (both happen to be Australian themed) on either side of Craig's Place. One is Uluru and the other is BROTH — Bar Restaurant on The Hill. These sprout into life at night when the dinner crowds descend. Otherwise, Craig's place seems to be pretty dead in the daytime.
What Craig's Place lacks is a good cafe for people to enjoy during the day time. Craig's Place seems wastefully underutilized in the day time! I can just imagine sitting outside on a deck chair sipping a glass of ice-latte, book in hand under the shady trees with birds chirping in the background. Alas, that is a dream for now until some enterprising person opens a cafe here. Be sure to send me an invite!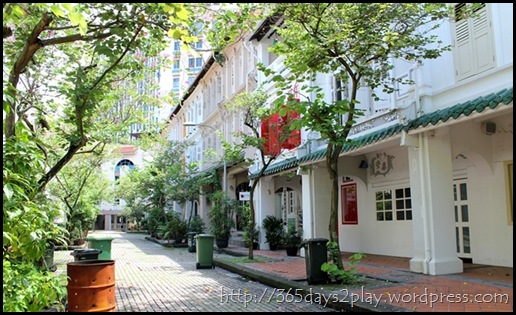 Btw, Craig's Place is just off Craig Road, Duxton Road and Tanjong Pagar Road. These roads are flanked with shop houses containing lots of restaurants and pubs, but unfortunately very few cafes. Craig's Place specifically, has no cafe that I know of.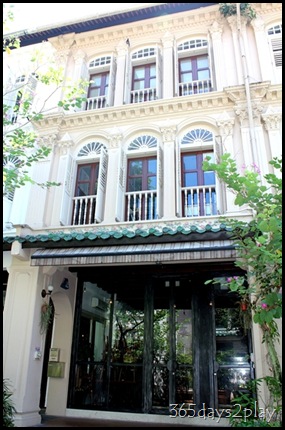 BROTH — Bar Restaurant on The Hill. We went past it at night when it was open. The decor and lighting looked exactly like the type of place I would love to dine at. Ambience and atmosphere rank highly on my scoreboard, especially if you have to pay restaurant prices. Good food is a must, but good food alone just won't cut it. BROTH is only open during Lunch and Dinner hours and not opened on Sundays at all. What a waste! This would have been a nice place to enjoy a cuppa in the day time!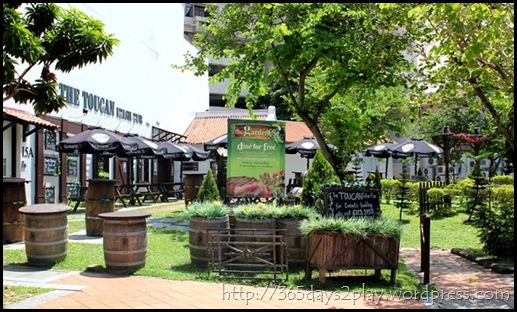 The Toucan Irish Pub is just off Craig's Place. Looks like they have a 1 dine's free for every 2 paying customers promotion going on.