UPDATE–>>
Public voting is still ongoing till 22 May 2012. Cast your votes here and you may win an IPAD!
<<–END OF UPDATE
*Media Invite*
Wow this must be the fastest post I have written. I just came back from the Very Short International Film Festival VSIFF Launch Party held at Avalon.  If you don't know what VSIFF is, actually it's a competition for films of less than 3 minutes. Most of the participants hail from Europe, and this is only the 3rd time that Singapore is participating in VSIFF. I didn't know that such a thing existed until the VSIFF people contacted me. This is the perfect movie for people with short attention span! From start to end in 3 minutes!
The screening for the public is on 12 and 13 May 2012, hence this ultra quick post. The screenings will be held at the Alliance Francaise Theatre at 1 Sarkies Road, which is a 5 minute walk from Newton MRT Station. Each ticket costs $10, and you get to watch over 20 International submission movies and over 10 Singapore submission movies. Best to check out the VSIFF website for more details, but remember, you have to act fast since it's only on on Saturday and Sunday!
Meanwhile, here are some pictures of the launch party today, my 1st time at Avalon, MBS! Love the sponsors for VSIFF, free flow of alcohol, and one of my favourite beers to boot, Steinlager!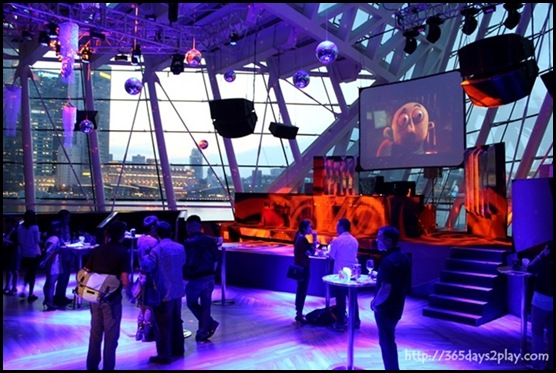 We were early …
Nibbles thoughtfully put together and sponsored by ZoMedia/ZoCard. I thought they had gotten a catering company, but no, they did it themselves! Love the Mediterranean inspired selection. So much better than bee hoon and chicken nuggets don't you think? Pasta with olives, cheese, hummus, grapes. Nothing fried. Later they told me they sourced a number of items from http://www.redgum.com.sg/. Very interesting. Shall visit that website to see if there are things I can buy for my own party.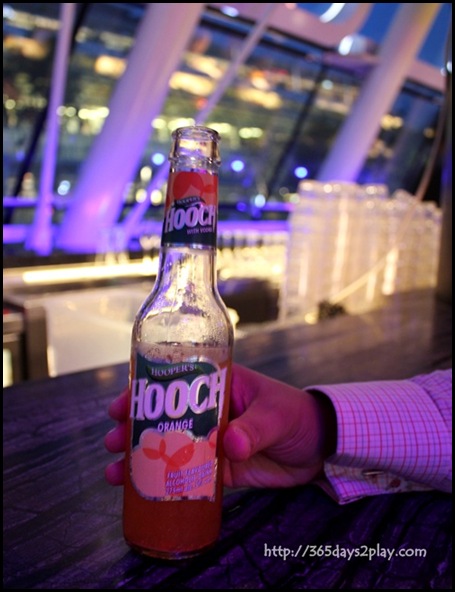 Don't think I've ever tried Hooch in my entire life…
Partyyyy!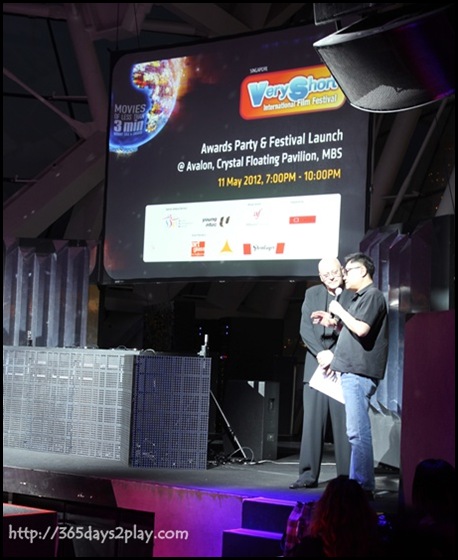 Eric Khoo, one of the Jury for VSIFF, giving a few words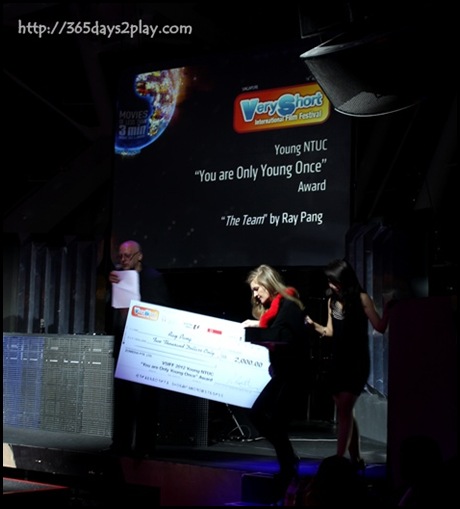 The Young NTUC "You are Only Young Once" Award being won by Ray Pang
The Social Development Network "Give Love a Chance" Award being won by Huang Jun Xiang. Check out the heels worn by Stephanny, I want…
Of the 3 films that were shown tonight, I liked "Timeline" by Alvin Lee the most. First of all, I managed to pay attention to the entire film (as opposed to being distracted with the beer or food with the 1st 2 films hee hee) and I thought it was quite meaningful. Go watch it and you'll know what I mean.
Okay folks, if you haven't made plans for the weekend, or if you were going to go catch yet another generic movie, maybe you should consider going for the VSIFF screenings. It's only on this weekend so you gotta hurry! The public also gets to vote for their favourite films and the winner gets $800. These are low budget filmmakers like students (I think I even saw a Dunman High School student submit an entry) so give them all the support you can give!