One of the places I liked hanging out at during my stay at Genting Resorts World was at The Bakery. I love peppering my holiday trips with visits to cafes and bakeries and the trip to Genting was no different of course. Of all the cafes that I visited or walked past, The Bakery at Maxims Genting looked the most cosy and inviting. It also had a huge array of mouth watering looking cakes and pastries, so I actually visited The Bakery a total of THREE times in my 3D2N stay. Beat that!
Of course, the FREE WIFI was another huge reason. There was no WIFI in my First World Hotel so I made sure to stop by The Bakery for my daily dose of Internet, Whatsapp.Twitter and Facebook.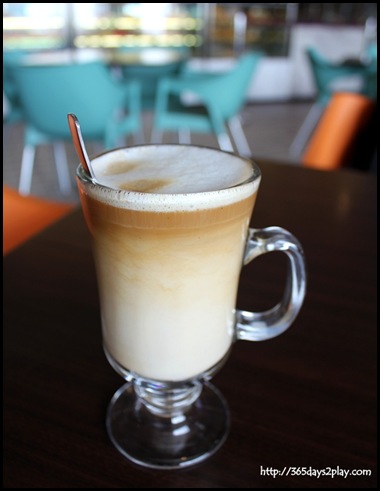 My glass of latte. It's necessary especially after a late night at the casino…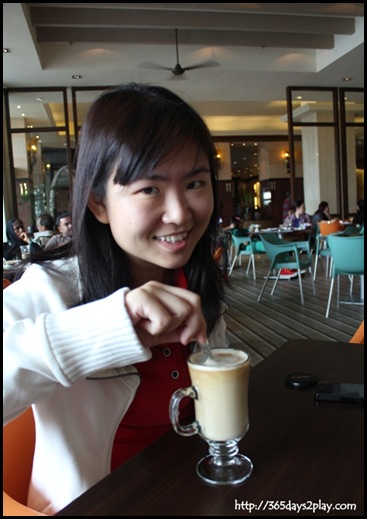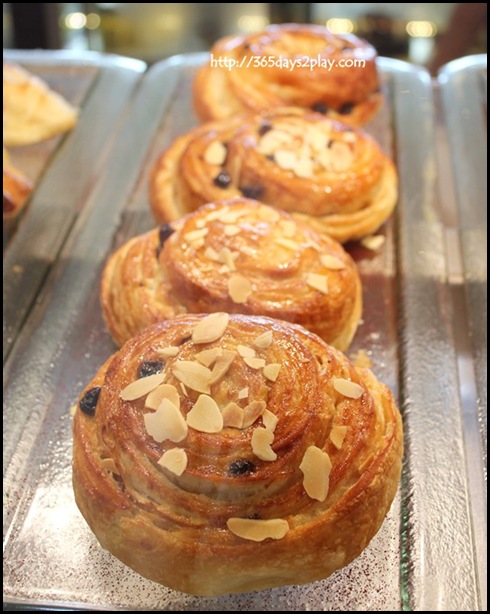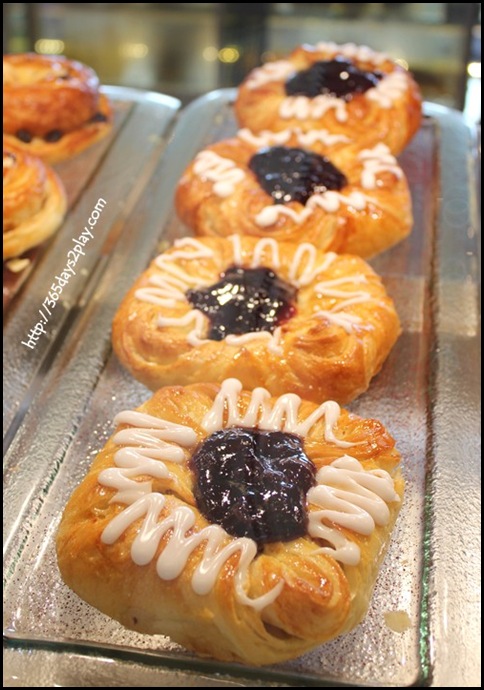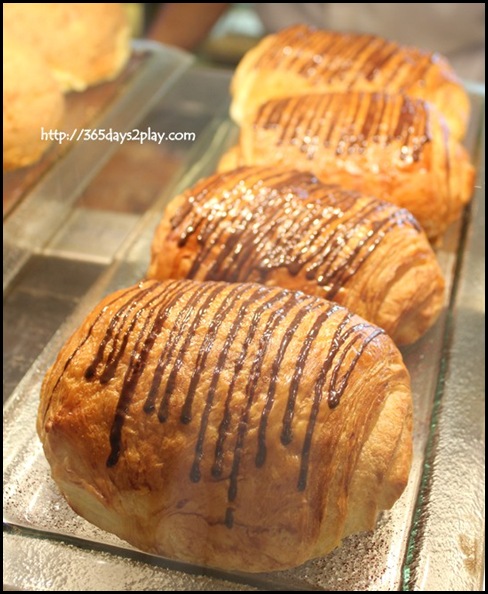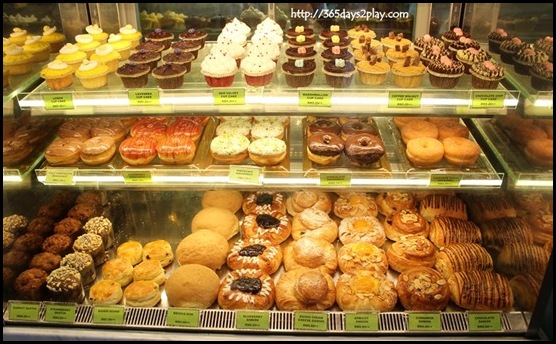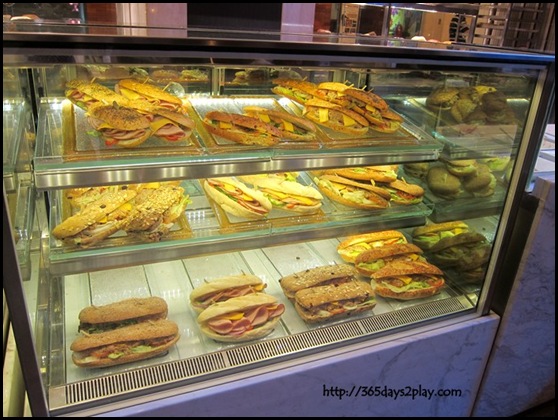 We tarpowed the Roast Beef sandwich RM 18.50 for our journey back to Singapore. It was VERY GOOD. Tasted great in the coach, as well as at home after reheating in the oven! Get the mustard sauce for greater oomph!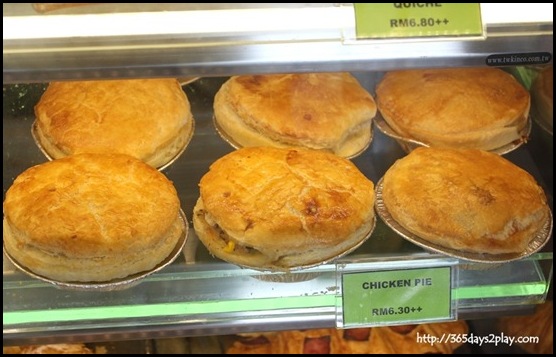 The Chicken Pie was touted in their website to be very good. However, I thought it was rather bland. Only managed to eat half of what I bought.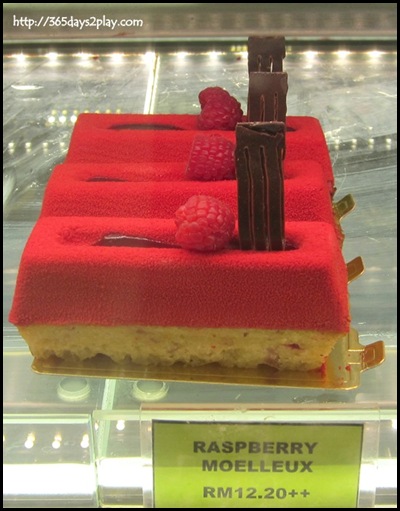 This cake looked so delicious I just had to snap a photo of it.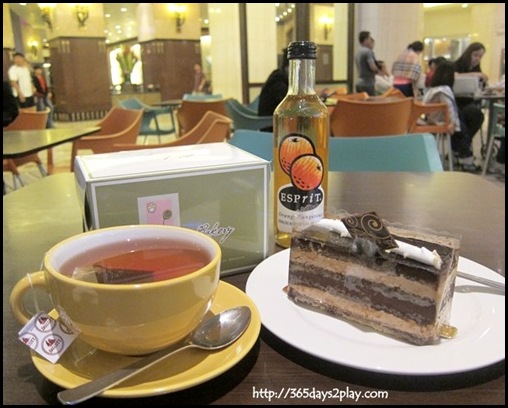 We had these for supper on our 1st night at Genting. The Opera cake actually tasted more like Tiramisu. I quite liked it but the Partner did not.
The Bakery
Lobby Floor, Maxims Genting