Was at the 2nd Rendezvous with French Cinema event earlier this month at Raffles Hotel. Highlight of the day was to meet the famous French actress Sophie Marceau. Some might remember her in one of the Bond movies, The World is not Enough. I don't watch all that many movies but I did happen to catch that one and I enjoyed it a lot.
I really admire Sophie Marceau and people like her. She has kids yet she still manages to juggle a backbreaking jet setting career. The idea of having to fly all over the world and live out of a suitcase may seem daunting, but wouldn't that really be living life to the fullest? Sometimes I wish I were doubly busy with back to back appointments. Then I can say to myself that I've made use of every minute that I have. Of course it would be a fine line between just packing your days with inane stuff, versus going slowly but doing more meaningful work.
Anyway, since the highlight of the event wasn't so much about food, I didn't take many photos of the canapés served. Couldn't resist taking a picture of the Champagne and pretty chocolate pastry though. The Champagne was the 1st thing I had that day!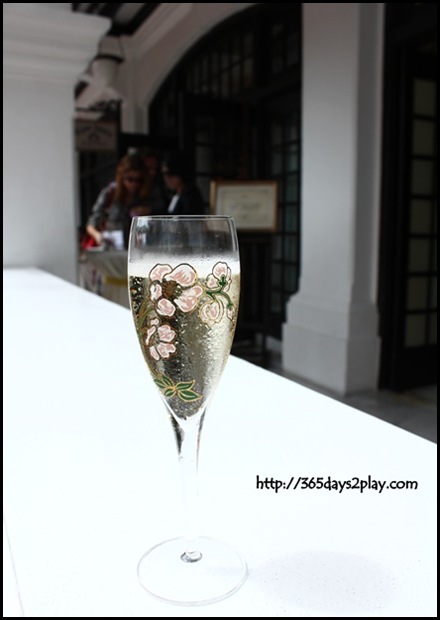 A Champagne a day puts a smile on the face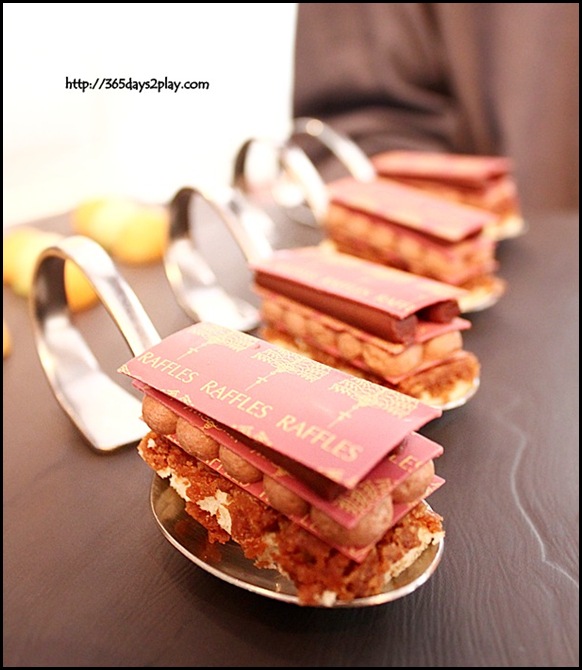 Ain't these just so pretty???? BTW, the cakes at Ah Teng Bakery in Raffles Hotel are surprisingly affordable at about $6 a slice. Considering it's Raffles Hotel, that pricing is quite palatable!