I told my Bread Chef that I'd write something about the Bread Class. That was 2 weeks ago. The post is still pending, no thanks to the 326 photos I took during the class itself. Ploughing through them would probably take longer than making a sponge and dough bread. But a promise is a promise, so I guess I'll post some pictures of our beloved Bread Chef first. And also to check if anyone else in the school is reading this…..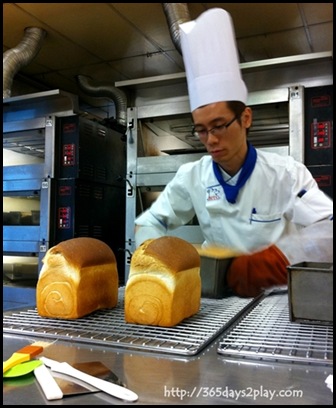 This is our hardworking Bread Chef Mr Lim. Hardworking because he has to constantly watch over all our products, lest they burn, deflate, over proof, over beat or get themselves into some calamitous situation.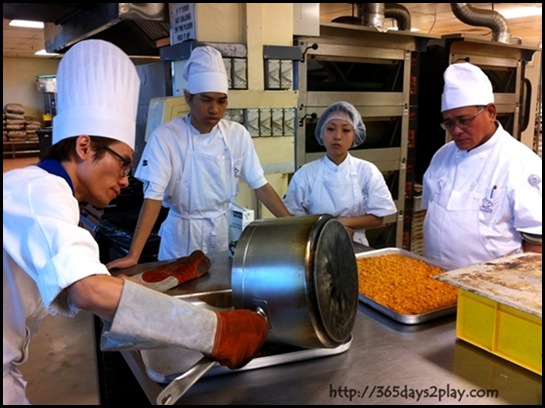 He has to cook curry for us (okay for the curry buns), cuz I mean we don't know how to cook curry right? This is a baking class wat.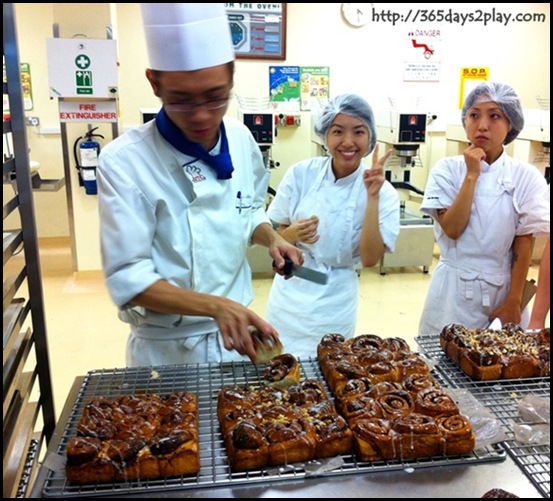 He even has to slice our cinnamon buns for us because we are busy taking photos. 🙂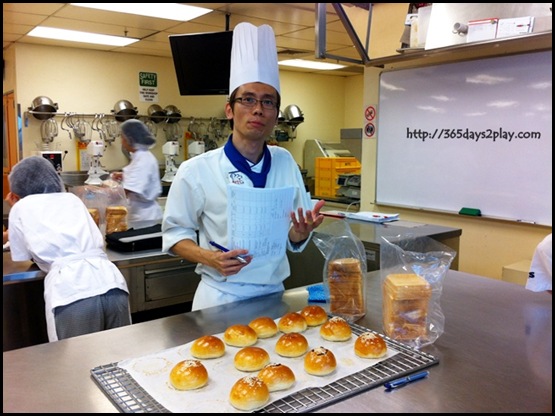 But it's pay back time during the exams lah. This was taken during our mid-term bread practical exam. Mr Lim is giving me the WTF, can you be serious for once, your bread sux look.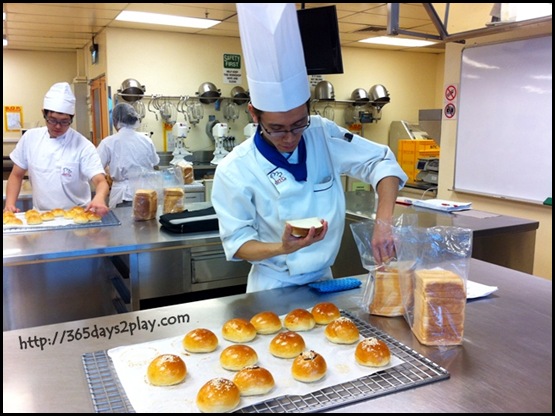 Calm before the storm….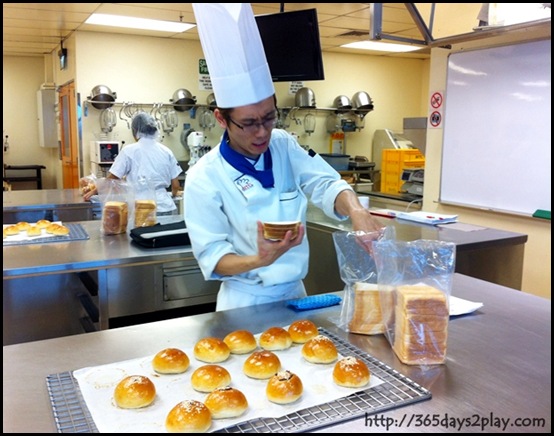 Oh oooo…he spotted an error. So much for the smiley face on the bun. Didn't fool him.
To be continued……
To read more about my baking school exploits, click here.