Day 1 & 2 of 365days2play's Honeymoon in Luxembourg, Germany & France
Greetings everyone! I'm currently touring Europe with the Partner for our Honeymoon. Specifically, we will be travelling mostly in France, with 2 days spent in Luxembourg and one lovely day in Germany. Even though we are spending only 1 official day in Germany, the strange thing is that because we will be doing some travelling in the Alsace region of France, it still feels like we are in Germany! The architecture of the buildings here are very German, as this place was under German rule for many years.
I'm currently in Germany as I write this, and we have already covered Luxembourg and Strasbourg. Luxembourg is a lovely country, and very small just like Singapore. Its population is just over 500k, and I was told that 150k people travel into Luxembourg on a daily basis just for work!
What amazes me the most is that citizens of Luxembourg are required to learn 3 languages, ie French, German and Luxembourgish. And we complain about having to learn Mandarin… In fact, in my 4 days in Europe so far, all the people I have met know at least a bit of English. I was hoping to be able to use my extremely limited French and German vocabulary, but because the people I have had to speak to have a better command of English (even if it is very bad), than my command of French and German, that it's just more efficient to speak in English.
Anyway, here are some quick pictures of Luxembourg City. Will try to write more in the next few days while the holiday mood is still strong! Oh one more thing, I would like to give a shout out to Small Luxury Hotels of the World as they are sponsoring my stay in Europe!
Grand Ducal Palace Luxembourg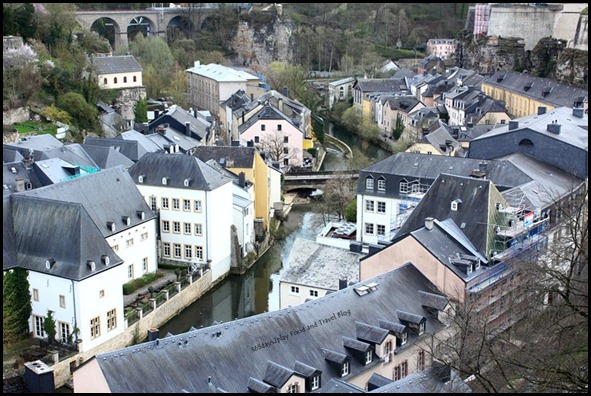 The Grund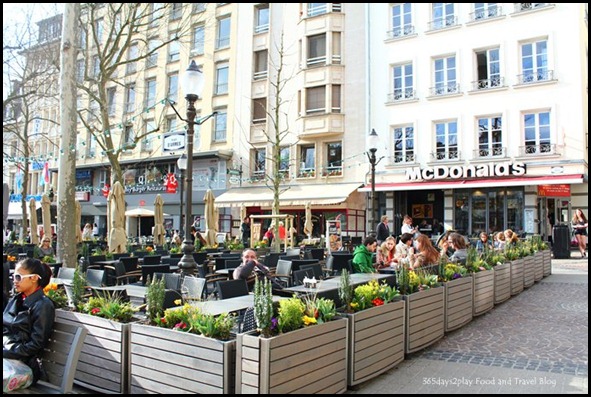 There's always a McDonald's in every city for the homesick…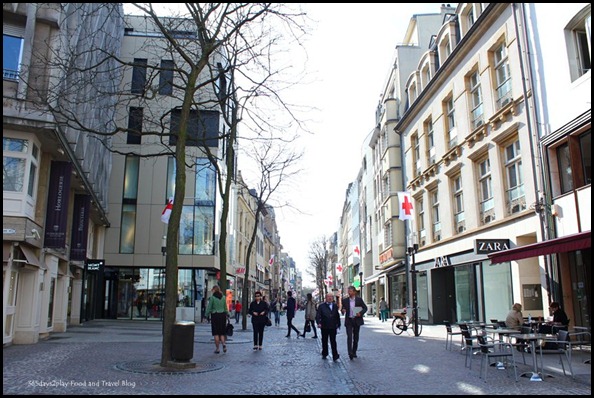 The main shopping streets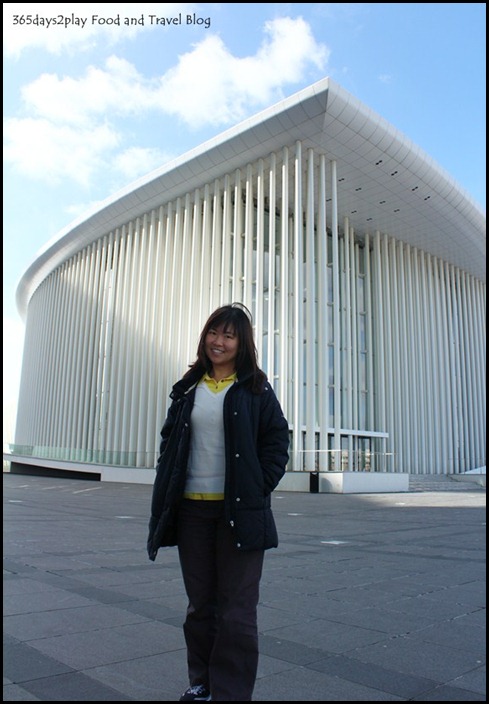 Me in front of the Luxembourg Philharmonic Hall. Every major orchestra has played here.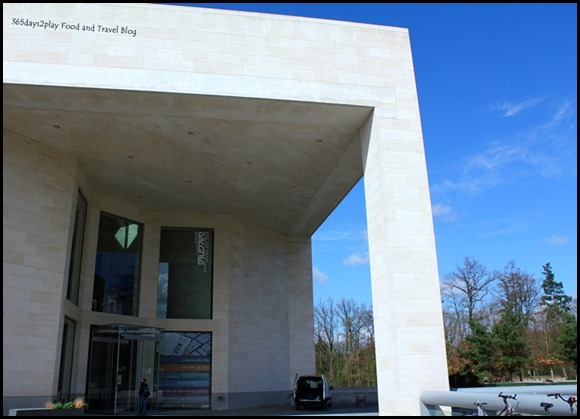 The museum of modern art. I'm not really a fan of modern art. I prefer traditional. But because I was visiting the Fortress nearby, I decided to have a quick tour of this museum as well. If you get the Luxembourg Card, you can enter for free.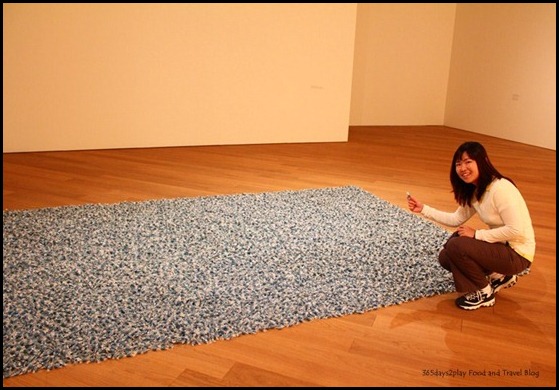 I did enjoy the visit to the Museum of Modern Art because I saw this cool art piece! It's totally made of blue mints and museum goers are allowed to take a piece of the artwork back! Met a friendly museum staff and he told us to take as much as we want and that they refill the art piece by the bucket load everyday! He also told us that the people of Luxembourg are generally a happy bunch, the rich poor gap is not that great and that there are very few poor people to begin with. In all my travels, I've encountered numerous people who express love for their country. In a way, I am envious of those who have found contentment in life.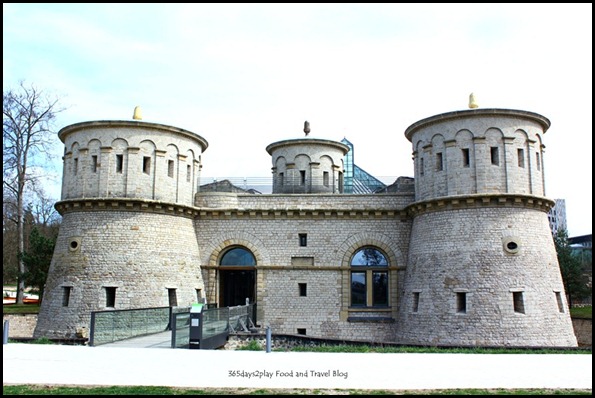 Musée Drí¤i Eechelen – Used to be an old fort, and is now a really tiny museum. Actually, I would not advise you to visit it unless you are in this area….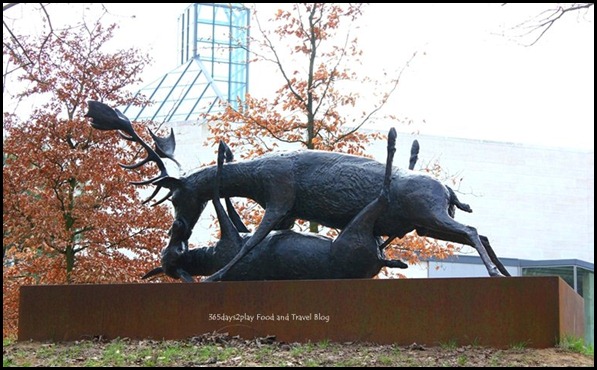 But if you do visit the Musée Drí¤i Eechelen or the Museum of Modern Art, do make sure you enjoy this exhibit as well.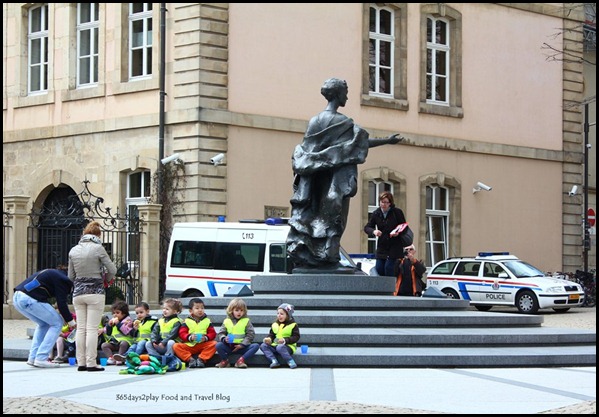 The little kids are so obedient! No fighting or screaming, all sitting down to have a little snack quietly!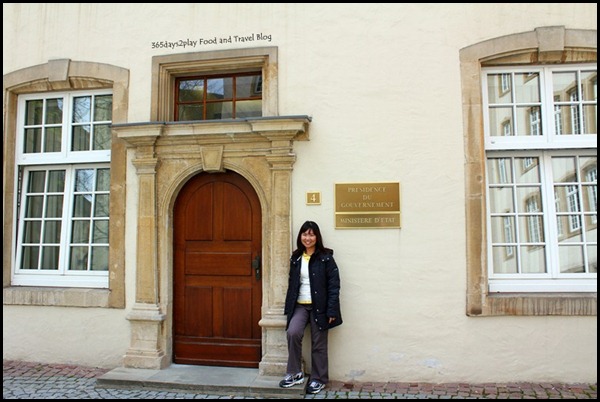 This is where the President of Luxembourg works! His office is to the right of the window by the way. There is hardly any security, the President has no bodyguard, and he drives his own car. I'm sure this is something to be emulated!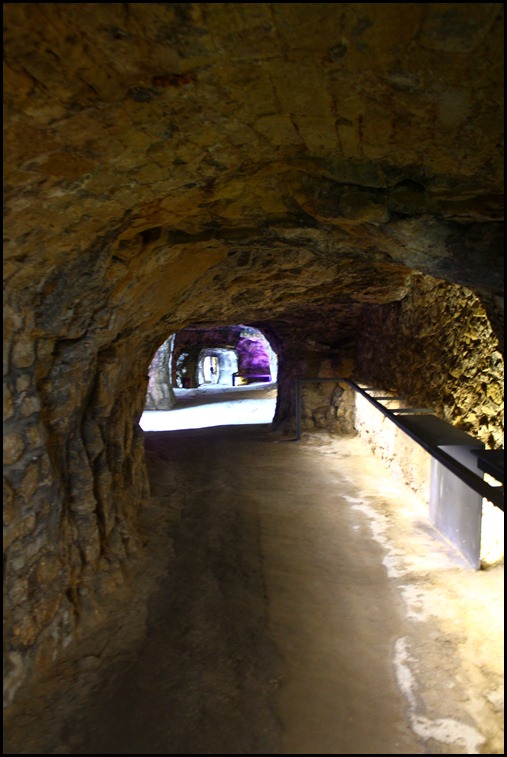 The Casemates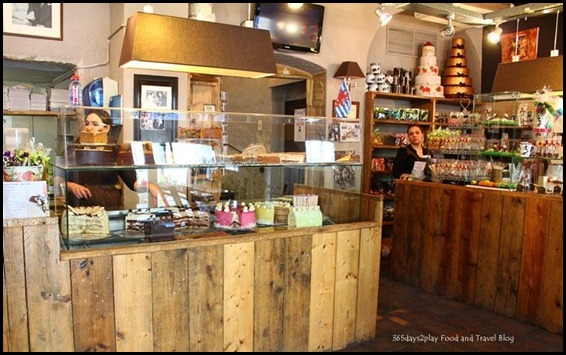 Everyone has to go to The Chocolate House. This is my personal recommendation to anyone, whether on a hot day or a cold blustery one such as the one when I visited.
This is the hot chocolate I had at The Chocolate House. It's the only outlet there is, although you can find the Chocospoons being sold elsewhere. This is the most amazing hot chocolate I have had in such a long time! It's really crazy! It's just piping hot milk, and you dip the chocolate into the milk and just stir away! I chose Hazelnut flavour but there are tons to choose from. It was so gooood, I returned again the next day.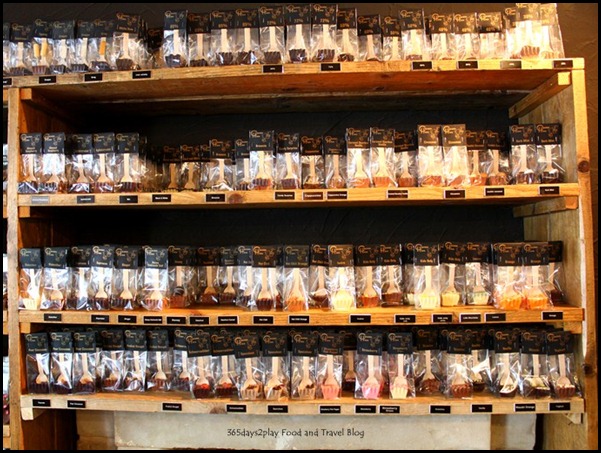 The lobby lounge of The Albert Premier, where I stayed for 2 nights in Luxembourg! Thanks Albert Premier for sponsoring my stay.
Ok that's all for now! For instant updates, do add me on Instagram, Facebook and Twitter!
**********
Click here to read more about my honeymoon in France or join me on my travels around the world.
Add me on Facebook, Instagram and Twitter if you want to be kept up to date with the latest happenings in the food and lifestyle scene in Singapore!
**********