Have you heard of Pasar Bella at The Grandstand? If the Grandstand doesn't sound familiar, maybe the word Turf City will? The Grandstand is the new name of the former Turf City, and Turf City of course got its name from the place being the former Turf Club of Singapore. If you haven't been to this area in a long time, like more than half a year ago, you really ought to make a trip back because the whole place is revamped! Taking centrestage is this lovely Farmer's Market concept called Pasar Bella. This is different from the weekend only Dempsey Loewen Gardens Farmer's market because PasarBella is a permanent farmer's market, so you can visit anytime from Monday to Sunday.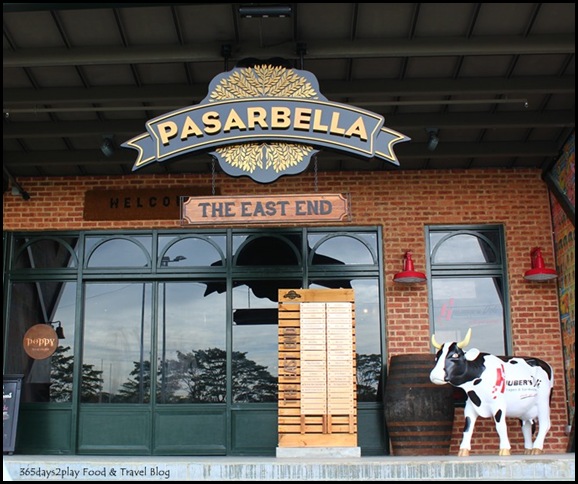 This Pasar Bella is something many Singaporeans who have been overseas and fallen in love with romantic and pretty farmers' markets, have been pining for. It's a wonder why we haven't had something like this long ago judging from the crowds that thronged the opening days of Pasarbella! There are numerous shops at PasarBella, ranging from florists, to organic grocers, to gourmet coffee stops and of course cafes and restaurants. The name of the game here is to offer something better than mass produced goods. Quality, value and sustainability are key words here. Come hungry and you will be able to spend a lovely morning or afternoon here.

Sounds like an advertorial, but nope, I am not being paid to write this!