While we're on the topic of PasarBella, here's a quick post on where we had lunch after our visit to PasarBella. PasarBella takes up a huge section of The Grandstand (the former Turf City), but there is more to The Grandstand than just PasarBella. Just after you exit PasarBella's inner exit, you will reach what I dub the restaurant row. We had lunch at Curry GardenN, an Indian casual eatery, but there are many more eateries to choose from such as MAD — Modern Asian Diner, Omakase Burger, Restaurant Hoshigaoka, The Ascot and even Ah Yat Seafood Restaurant! Click here for the directory of the full list of restaurants, cafes and other stores at The Grandstand.
Anyway, here's what we had at the Curry GardenN. Prices are really affordable and you can definitely get a good meal for under $10. In fact, some of the items are just above foodcourt prices I feel. Of course, Curry GardenN's not a fancy restaurant, quite no frills in fact, if you sit in the air-conditioned area. I'd actually recommend sitting at the al-fresco area, which seems to have a nicer ambience. At least you can stare at the abundant tall wild-grass plants in the courtyard next to Curry GardenN. You can't see the al-fresco area from outside of Curry GardenN, so it was a nice surprise for us when we entered the restaurant.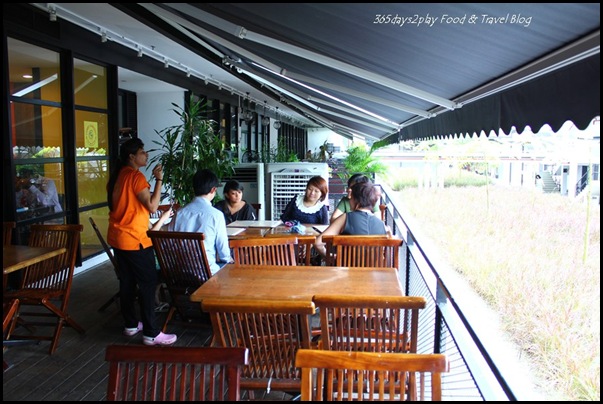 This is the al-fresco area of Curry GardenN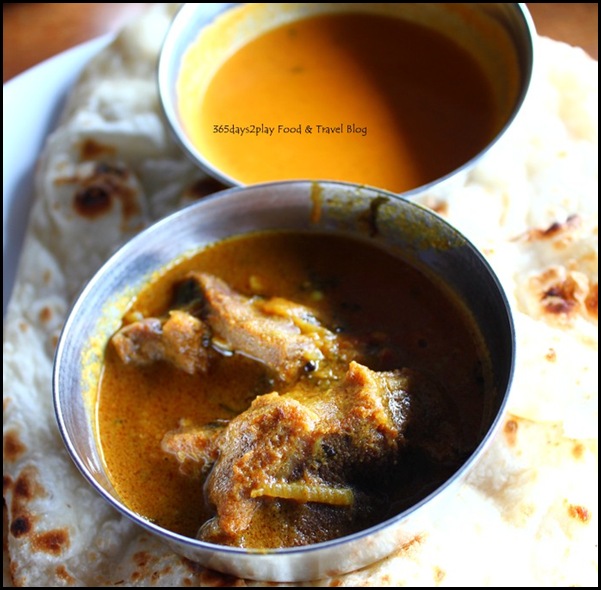 I can't remember now but I think I ordered the plain naan with mutton curry. Mutton curry was slightly disappointing, as you can see there is hardly any meat, and most of the solid things in the curry were bone. The curry itself was rather nice though.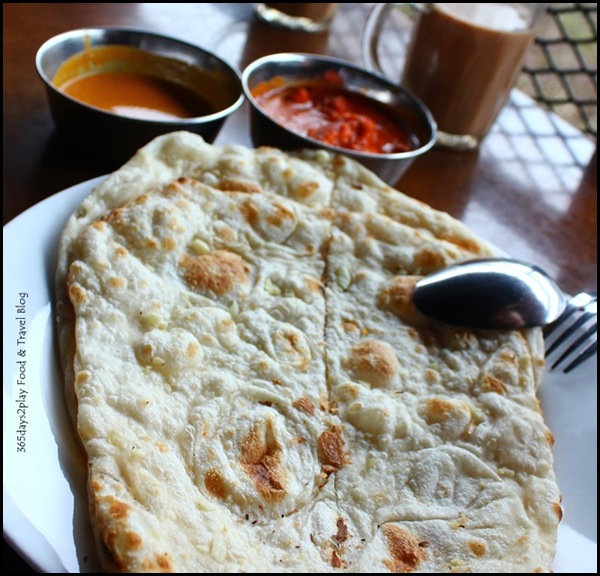 One of my colleagues ordered the cheese naan, a perennial favourite of hers. Quite a substantial piece of naan I think. There's a bowl of butter chicken in the background. I love eating Indian food, but somehow the words butter chicken on the menu never appealed to me. It was only after this particular colleague of mine who swears by butter chicken whenever we dine at Indian restaurants, that I ventured to taste it, and I must say I quite like it!  Contrary to what I used to imagine, it isn't some bits of chicken soaking in loads of butter.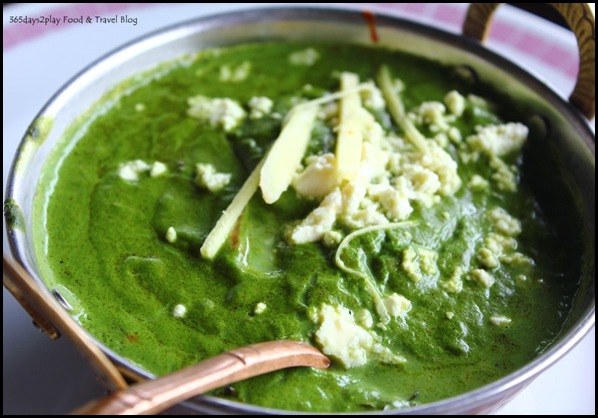 Someone ordered the Palak Paneer, otherwise known as cottage cheese in pureed spinach. This is a perennial favourite of mine. My favourite version of this is from Shahi Maharani at Raffles City Shopping Centre.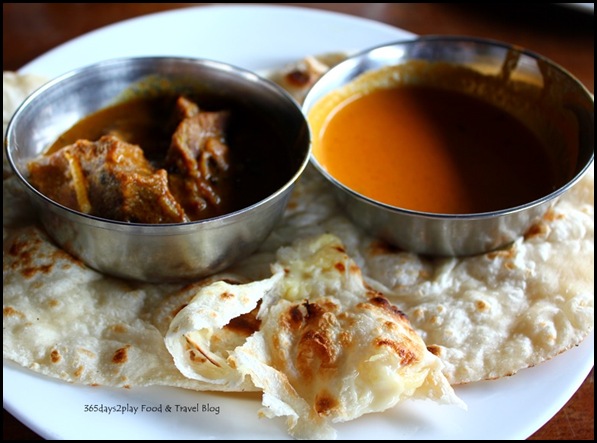 Another look at my plain naan with mutton curry. I love Indian food. It's one cuisine I could eat every day if I had to.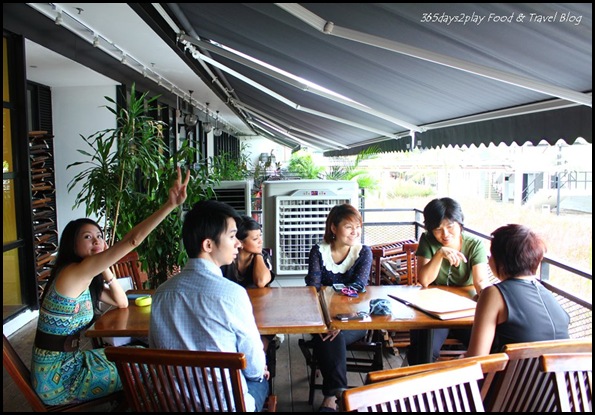 Ending off with a picture of my hungry colleagues.

Do check out PasarBella, Singapore's permanent "farmer's market" while you are at The Grandstand.
---
Add me on Facebook, Instagram and Twitter if you want to be kept up to date with the latest happenings in the food and lifestyle scene in Singapore!
---
Address : 200 Turf Club Rd, 01-06
Singapore – 287994
Tel. No. : 6314-4640
Hp : 9694 2093
Email : Currygardenn@live.com
Branch Address : #01-03 Punggol Ranch,
900 Punggol Road
Singapore – 829168
Phone : 63850063
Fax : 6463 4420
Timings: Monday to Friday
11am to 3.30 pm
5.30 to 10pm
Saturday, Sunday and Public Holidays
10am to 4pm
5 pm to 10pm