*Media Release*
As part of Shangri-La Hotel, Singapore's commitment towards preserving Singapore's hawker heritage, the hotel will stage a unique promotion, "Hawker Heritage – The Next Chapter," at The Line on 21 and 28 September 2013.
Nine young hawkers from six famous eateries will present local hawker dishes at The Line to enable guests to experience Singapore's hawker food culture and highlight the new generation of hawkers.
The inaugural "Hawker Heritage – The Next Chapter" at The Line embraces this distinctive Singapore food culture and adds variety to restaurant's 16 theatre kitchens. In addition to the array of crustacean favourites, freshly shucked oysters, sashimi and a variety of cuisines, traditional hawker dishes prepared by young hawkers from six famous local eateries will be available for diners, all within one sitting.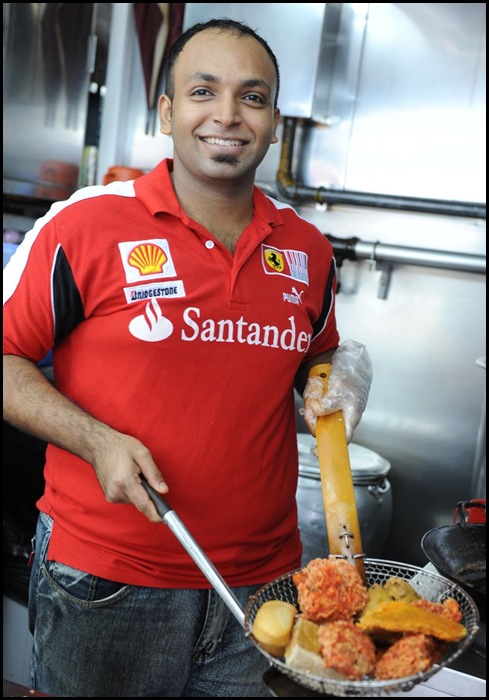 Mr. Habib Mohamed from Habib's Rojak will serve an assortment of six common Indian rojak ingredients, including his top-selling coconut fritters, fried bean curd, potato, cuttlefish, fish cake and vadai, in a colourful platter and topped with onions, green chillies and cucumber that go perfectly with the delicious red Indian rojak sauce. The sauce, made with peanuts, chillies, pineapple and tamarind powder, combines sweetness, spiciness with a hint of sourness.