Have you checked this out yet? Best deal in town from Pezzo Pizza! Buy 2 pizza slices and get additional 2 pizza slices FREE!! All you have to do is tell the staff :
1. Pezzo is Awesome!
2. Secret Code is "Pezzo Pizza 33!"
Go ahead, share this great deal with all your friends! Ends 31 May 2014, HURRY!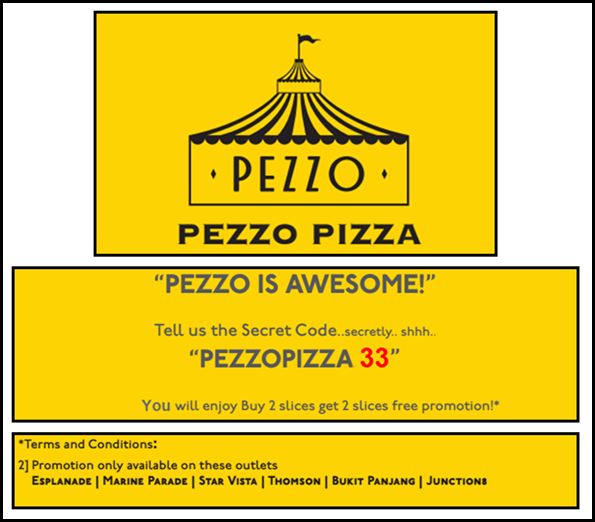 Don't forget the secret code!