If you haven't visited Mandarin Gallery in a while, now's the time to pay them a visit because from now until Singapore's 52nd National Day on 9th August 2017, and in conjunction with the Singapore Food Festival, you can enjoy special dishes/drinks with a local twist. The participating outlets are Antoinette, Arteastiq, Lawry's The Prime Rib and The Providore. Scroll down to check out the pictures of the food!
Shoppers can also stand a chance to win dining vouchers worth $100 from each of the above restaurants, simply by following Mandarin Gallery on Instagram (@mandaringallery) and Facebook (facebook.com/mandaringallery), and leaving a comment on their campaign post telling them which dish you would like to try the most and why. Go try your luck!
~~~ Arteastiq ~~~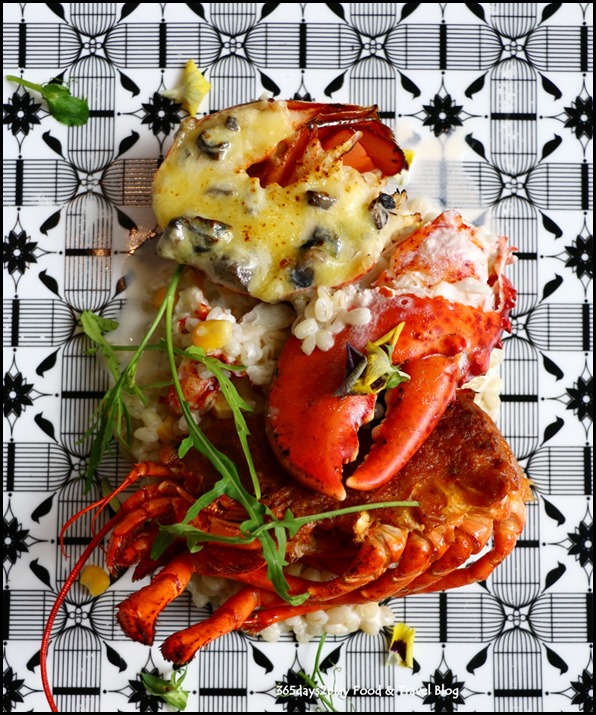 Two Way Lobster (Lobster Thermidor and otah stuffed lobster shell, served with barley risotto) $38 
This pretty as a picture lobster dish was equally tasty. I really liked the lobster thermidor half, but I was thankful to still have the otah half, or else the whole dish might have been too creamy. It's not common to see barley being used as the starch, but I think it complemented the rich thermidor and otah flavours. I also liked the bouncy firmness, and hey barley has many health benefits which is great!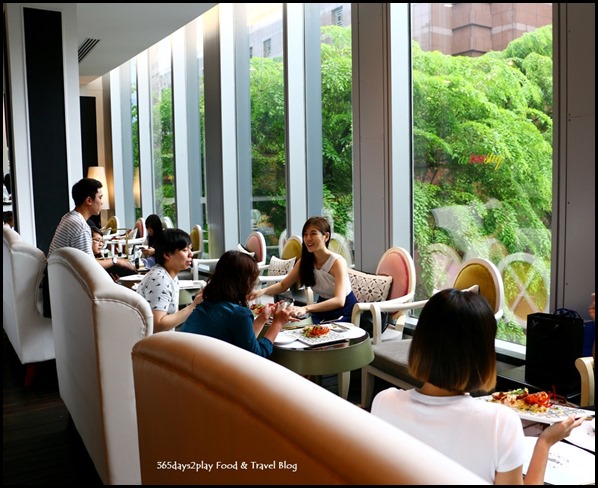 Mandarin Gallery Arteastiq Seating Area
Have to share a picture of Arteastiq's seating area. Their decor looks really classy, exactly the type of look and feel you want to make you feel like a tai tai. In fact years ago when Arteastiq first opened, I had assumed that it would be a very expensive place, but the mains are surprisingly affordable. They also accept the Entertainer App which offers 1-for-1 on the mains. Click here to read about my previous visit to Arteastiq for their afternoon tea.
~~~ Lawry's The Prime Rib ~~~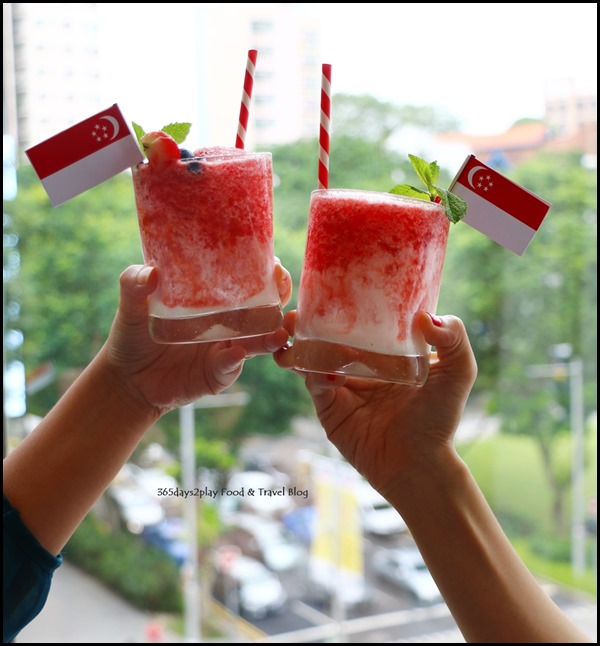 Red Jubilee Drink $5.20 
Made with lots of pureed strawberries and crushed ice, it would be a good thirst quencher after a long day of shopping. And looking at this just reminds me that National Day is just around the corner!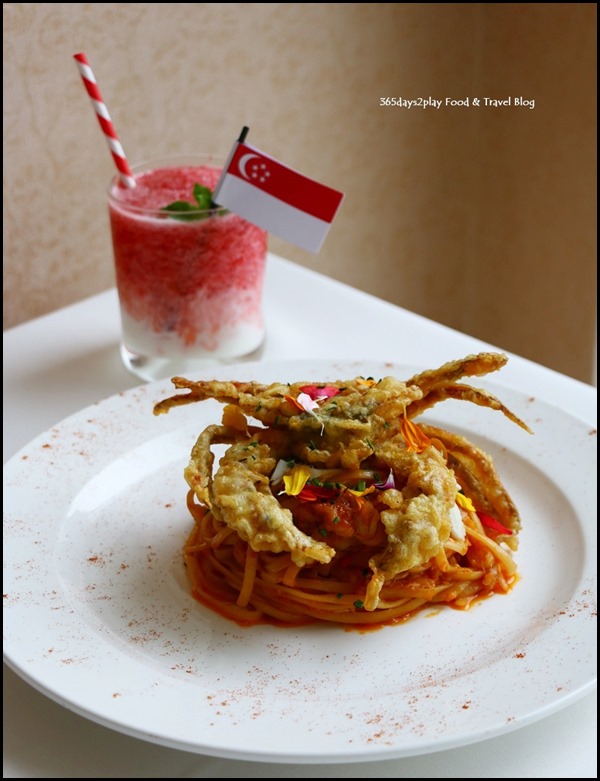 Chilli Crab Pasta with Soft Shell Crab $38 
Lawry's is known for their prime rib steaks, but they also have some seafood dishes as well. This was pretty good, the crab was still crispy despite us having taken countless of photos. Check out my previous visit to Lawry's to enjoy their delicious steaks!
~~~ Antoinette ~~~ 
Salted egg cremeux with lotus seed mousse, coconut cake, salted peanut sesame praline crisp $9 
If you just want a snack, this salted egg cake might be the thing for u. I liked the salted egg cremeux, which kinda reminded me of mooncakes, but the coconut cake was a little too delicate in flavour for me, couldn't really detect the coconut.
You may know Antoinette for its pretty desserts, but did you know that they serve brunch and lunch dishes too? Read about Antoinette's savoury dishes here.
~~~ The Providore ~~~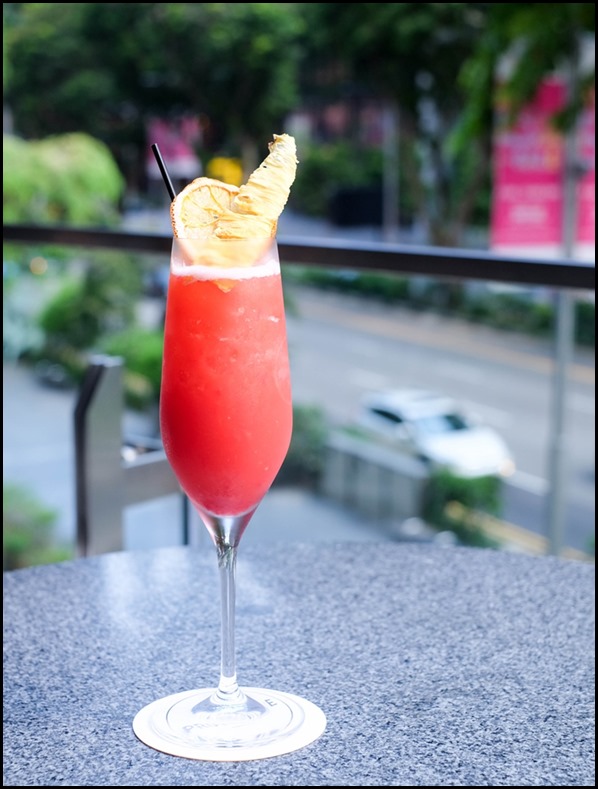 Singapore Sling Mocktail $8.50
Kick back and relax with this Singapore Sling minus the alcohol.
---
Add me on Facebook, Instagram and Twitter if you want to be kept up to date with the latest happenings in the food and lifestyle scene in Singapore!
---
Mandarin Gallery
333A Orchard Road Singapore 238897
Tel : 6831 6363
Website : http://mandaringallery.com.sg