Although I've visited Zafferano a couple of times prior to this media tasting session, I couldn't resist the opportunity when it presented itself again. I had a good experience on both occasions:  the beautifully presented and tasty food, the service, the ambience, and of course the views. And surprisingly, the menu is not as expensive as you would think. Glad to report that Zafferano has maintained its consistency, and still deserves the positive review after my 3rd visit.
The experience begins once you step into the elevator that will take you up 240 metres above ground to the top floor of Ocean Financial Centre. You have to walk past the open plan kitchen showcasing chefs hard at work before you reach the dining area that boasts an eye-catching central bar counter. We snagged the booth seats at the corner this time round, which cocooned us comfortably from the rest of the world. Zafferano's head chef Marco Guccio is renowned for creating dishes incorporating elements from both Southern and Northern Italian food cultures, and we were there to sample his unique style of cooking.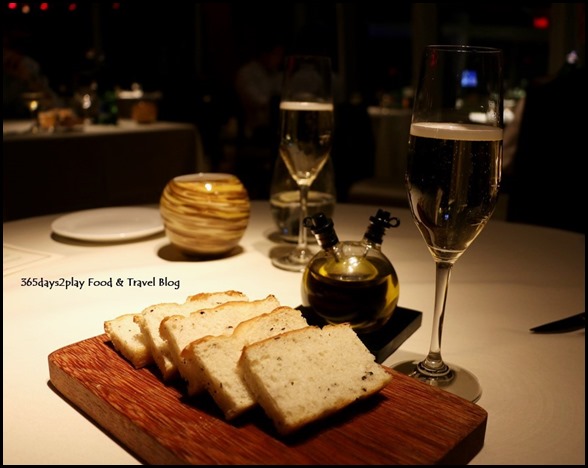 First up, some champagne and complimentary bread to set the mood.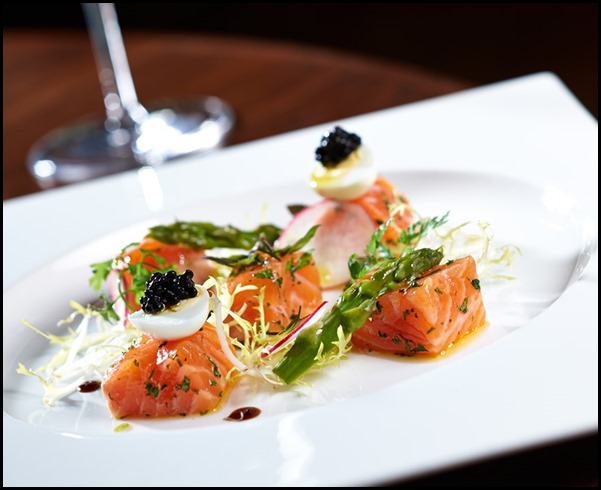 Marinated Scottish salmon, green asparagus, red radish, trout roe
Next, starters of marinated Scottish salmon, green asparagus, red radish and trout roe dolloped onto quail's egg. The succulent reddish hue from salmon never fails to whet my appetite, and this time was no different. The salmon had a rather delicate flavour as compared to the usual smoked versions. All in all, a light and refreshing start to the meal.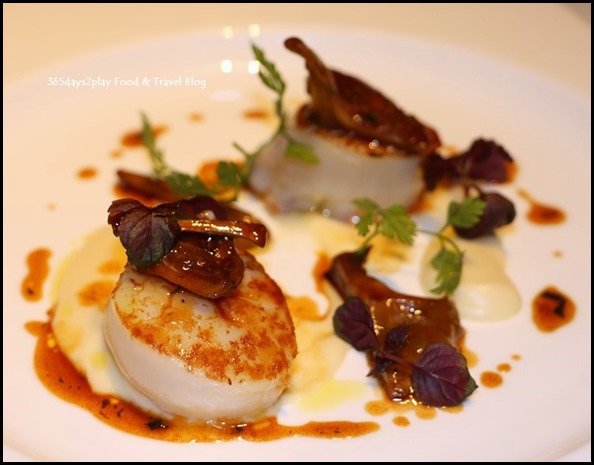 Pan-seared Hokkaido scallops with sauteed chanterelle mushrooms
A crowd pleaser, it's hard to go wrong with scallops if they are seared just lightly so as to retain their juiciness and bounce. The creamy Jerusalem artichoke cream veloute had an extra dimension to it, and just enough was provided to leave you longing for more.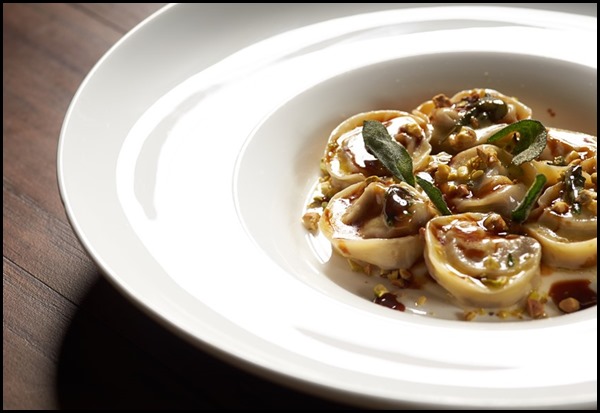 Hand-crafted agnolotti filled with oxtail celeriac puree and toasted pistachio
My photographs taken of this dish in the dark (and romantic) restaurant do not serve this dish justice. The pasta was perfectly al-dente in contrast to the finely minced oxtail filling which was amazing in its own right. Bursting with rich meaty flavours, biting into each pasta parcel was pure enjoyment.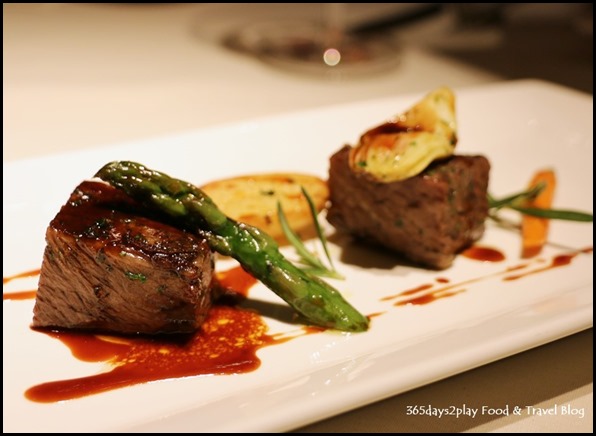 Char-grilled U.S prime beef short rib, roasted potatoes and asparagus, veal reduction
As if the meat tenderness scale hadn't already been hit, along came the char-grilled U.S prime beef short rib, slow cooked for 8 hours to render it as tender as possible, and caramelized jus on the exterior. Each mouthful was a melt in the mouth moment. You will be hard-pressed to find anything wrong with this dish.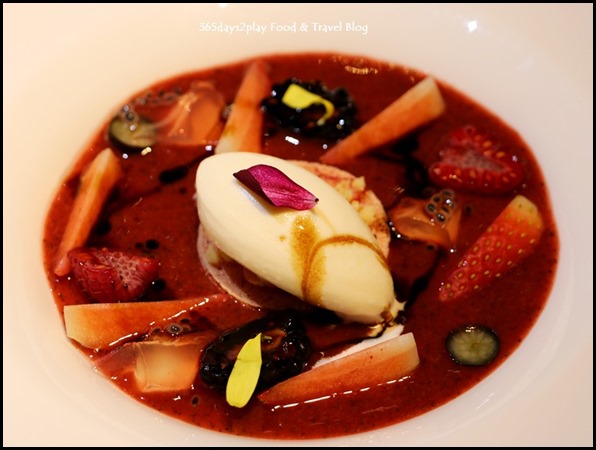 After all the rich food, it was nice to be served a cold strawberry soup to "cool down". This fruity concoction was with a dollop of yoghurt ice cream, sliced berries and drizzled with 12 year aged balsamic. Not too sure about balsamic being drizzled on my dessert, but it did do the trick.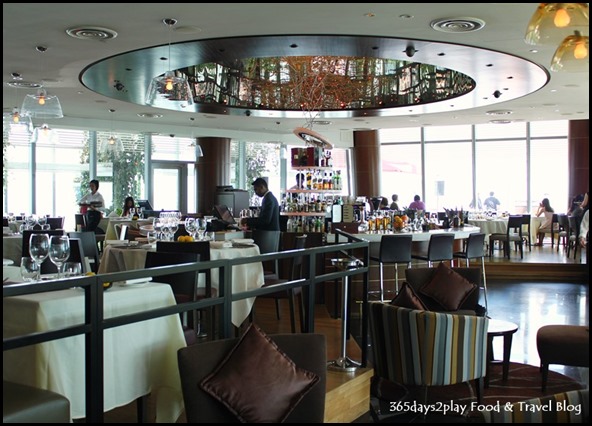 Kudos to Zafferano for consistently delivering excellent dishes and exemplary service. Looking forward to my next visit to Zafferano, yes! Click here to read about my previous reviews of Zafferano.
---
Add me on Facebook, Instagram and Twitter if you want to be kept up to date with the latest happenings in the food and lifestyle scene in Singapore!
---
Zafferano
Ocean Financial Centre, Level 43
10 Collyer Quay, Singapore 049315
T +65 6509 1488 F +65 6509 1565
E info@zafferano.sg