*Pictorial*
A Christmas Dinner with a twist! Instead of the usual English/American inspired Christmas favourites, why not consider a Scandinavian themed Christmas Dinner?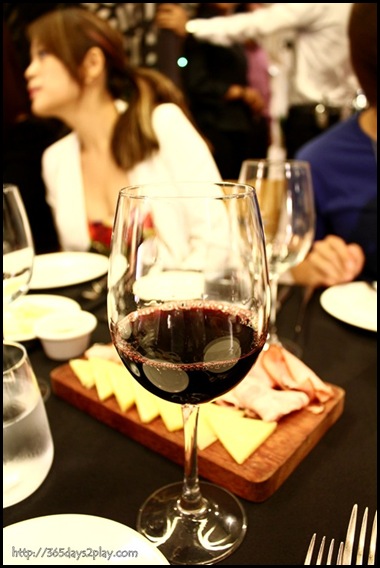 Must have a glass of wine, just ain't Christmas if there's no alcohol…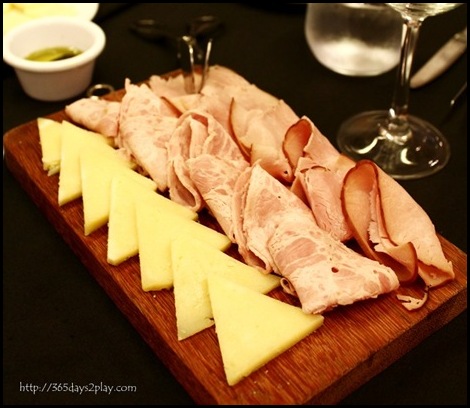 Cheese and ham platter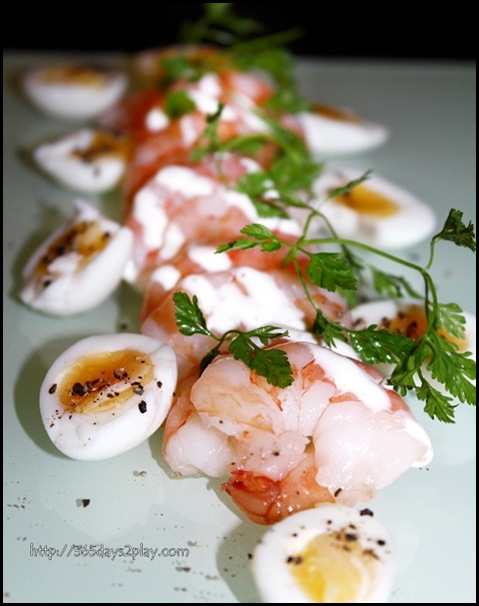 Boiled quails eggs with prawns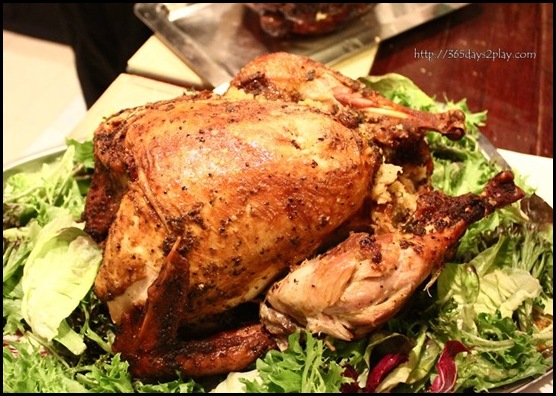 Roast Turkey with stuffing!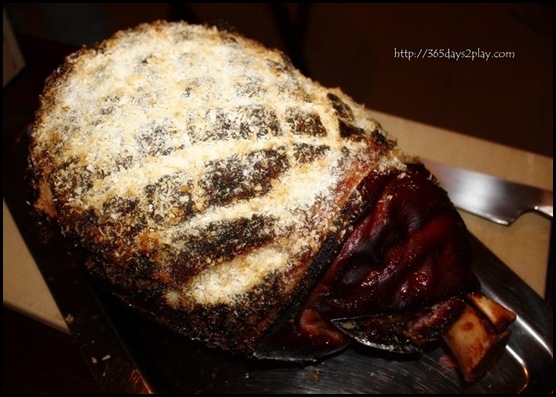 Ham!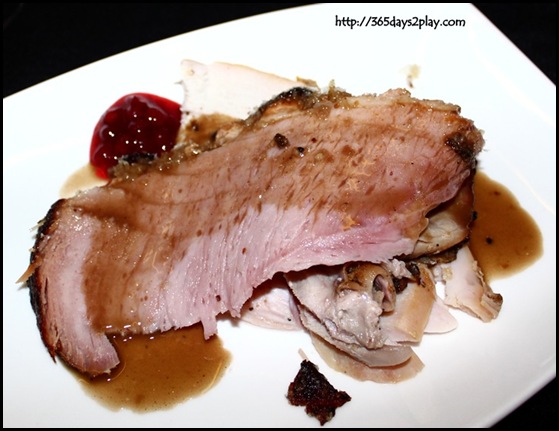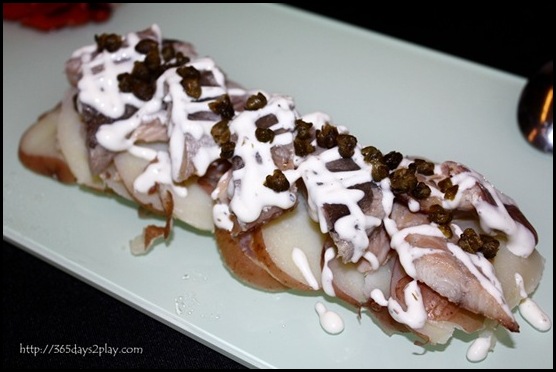 Smoked Trout…hardly get this here I think…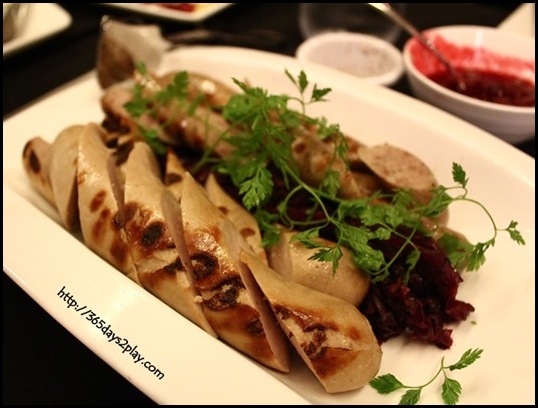 Sausages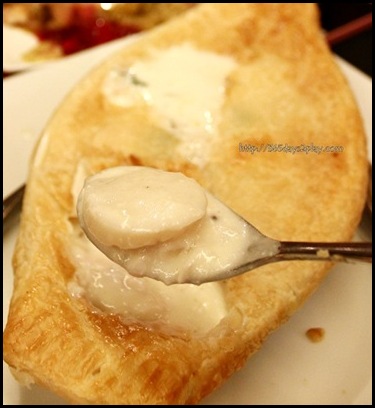 Fish pie, yes a traditional Scandinavian dish. Delicious pieces of tender fish encased in a pie crust.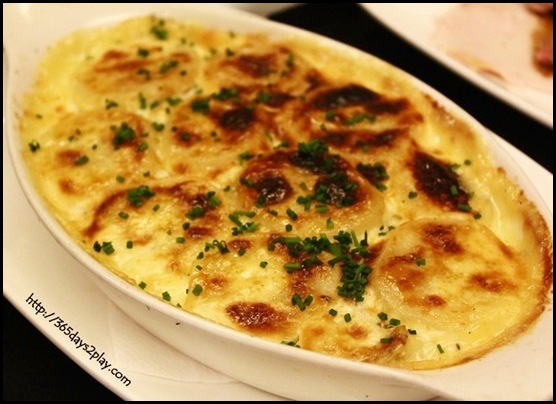 One of the best dishes of the evening, this potato gratin. So cheesy and creamy with firm slices of potato. I could eat this again definitely. The fish pie too for that matter.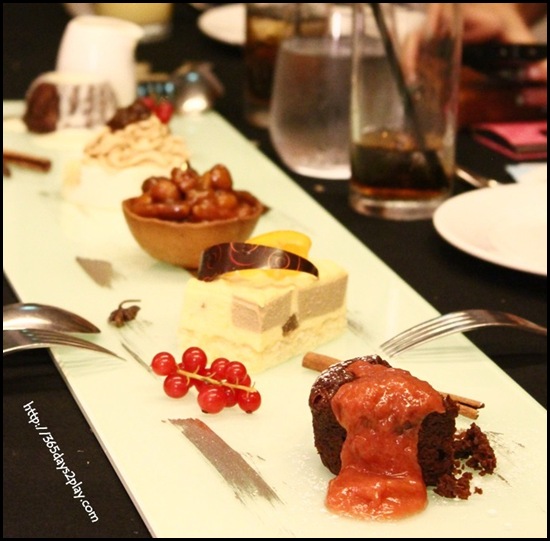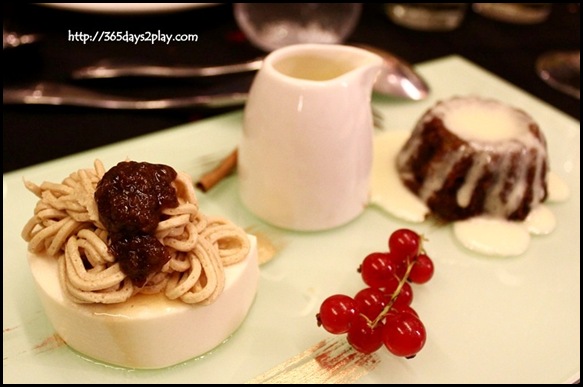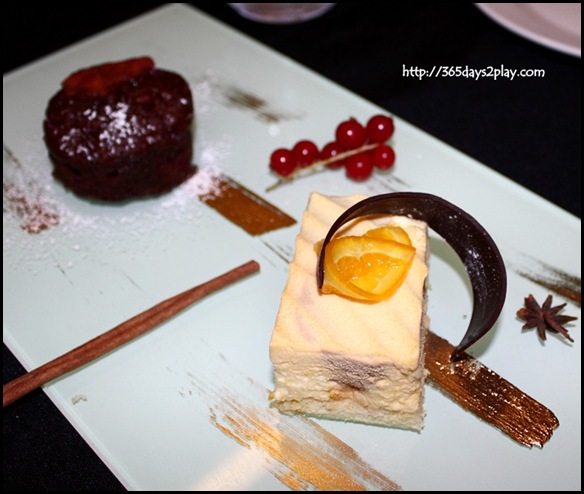 Last but not least, desserts! The desserts were lovely, but I kinda like having the traditional log cake too.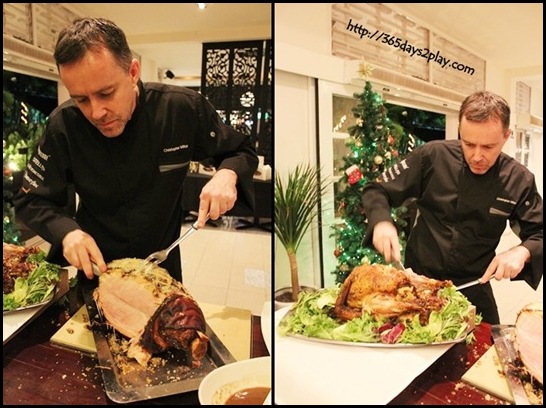 Our very own executive chef to help carve the meats. Check out the poses….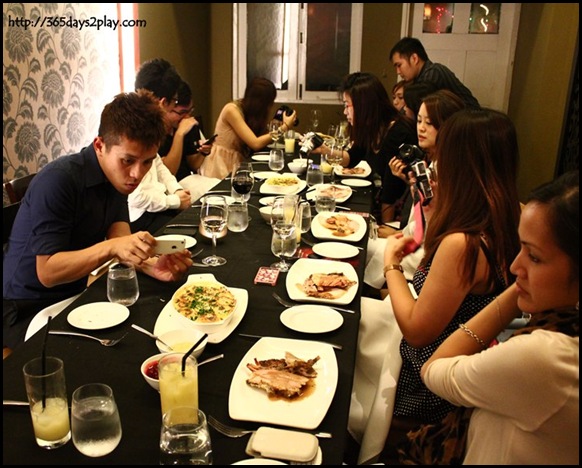 Food bloggers on the left, lifestyle bloggers on the right. Just happened to be so and not pre-arranged…

~~~~~~~~~~~
Read about my previous visit to 1-Caramel, which is the part of the 1 Rochester Group. 1-Caramel is located just above One Rochester!
~~~~~~~~~~~
One Rochester
No 1 Rochester Park
Singapore 139212
Tel: 6773 0070
Fax: 6775 9477
Email: info@onerochester.com