When in Margaret River, wine is not the only beverage available. One can partake in the fine activity of sipping a spot of tea and having a few nibbles to go along, if you visit the Pullman Bunker Bay Resort near the Naturaliste Lighthouse. In fact, from now until 20 December 2015, you can enjoy their limited edition High Tea while enjoying a natural spectacle, the migration of the whales. They have a cute name for this too, it's called Humpbacks and High Tea at the Pullman Bunker Bay Resort. Makes me wish I'd bought a humpback whale soft toy to cuddle while writing this piece.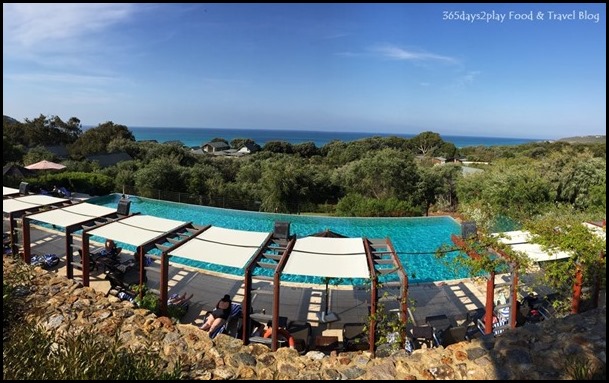 The views!
If you're wondering, yes I did spot quite a number of water spouts in the distance, which does indicate that the whales are out there. I didn't even have to use the binoculars thoughtfully provided by the hotel to spot the water spouts. Unfortunately none came up close during the 2 hours that I was enjoying my afternoon tea. Not that I spent 2 hours watching for whales though, I quite forgot about them after the decadent 3 tier afternoon tea set was served.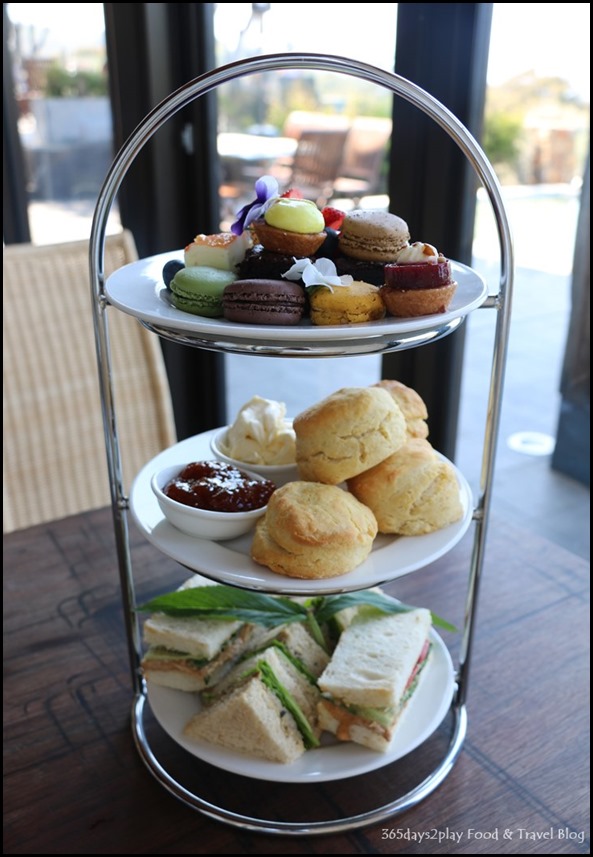 Tadah, the 3 tier afternoon tea set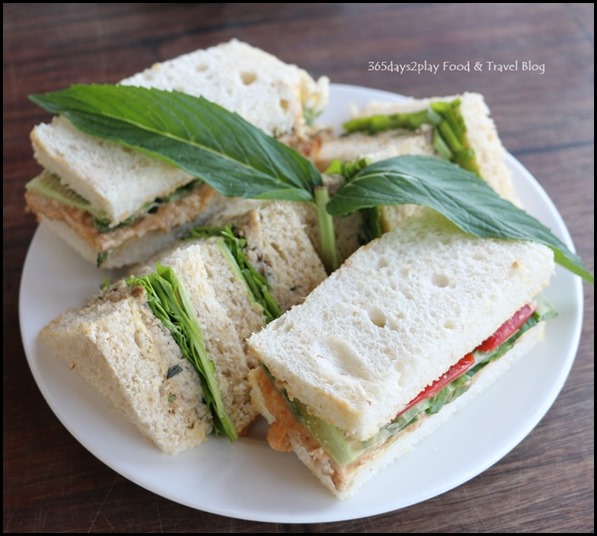 Close up shots of the individual tiers. I always start off with the savoury sandwiches. Not the most exquisite of sizes, but one of them consisted of this satay filling which was absolutely delicious.
Buttermilk scones done deliberately crunchy on the outside and fluffy on the inside, paired with a generous dollop of sweet whipped cream and apricot jam. I could go on and on with this.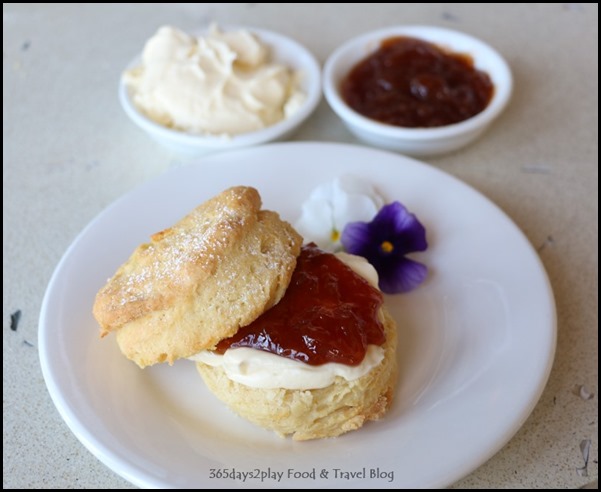 When it comes to scones, I say put as much cream and jam on as possible, it's the only correct way to enjoy these tasty treats!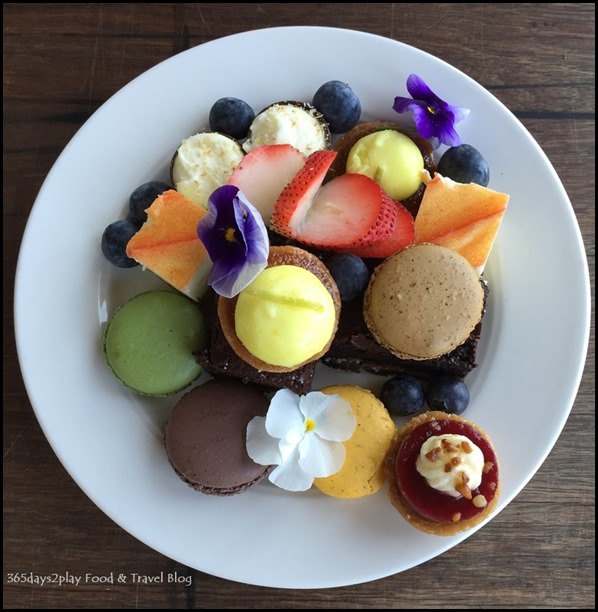 Dessert tier filled with mini macarons, cream tarts and brownies. I particularly liked the mini macarons as they were just right in terms of sweetness, and being mini in size means I can have 2 without feeling like it's too much.The Partner liked the cream tarts more so I let him have mine.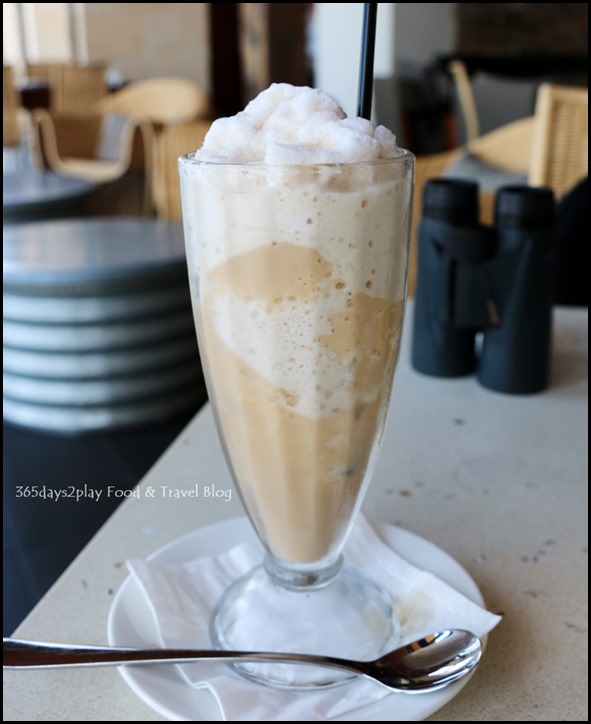 A choice of drink is included (Dilmah specialty tea, barista-made coffee or hot chocolate) so the Partner chose this iced latte while I chose a pot of Earl Grey. You can top up $8 to get a glass of sparkling wine if you so wish. Notice the binoculars in the background? That's to help you spot the whales.
Managed to snag a good seat by the doors for the best views. Or you could sit outside and enjoy the fresh air. The afternoon tea is available everyday but go on a weekday if you can so that you can really enjoy some peace and quiet.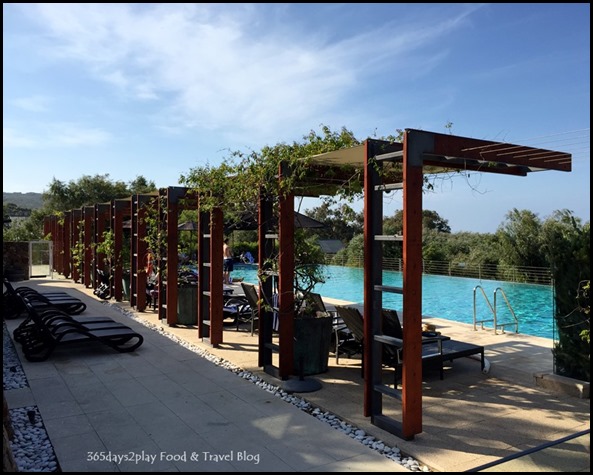 Another shot of the oh so inviting pool! To be frank, I was quite distracted by how inviting the pool looks vs dutifully looking out for the whales!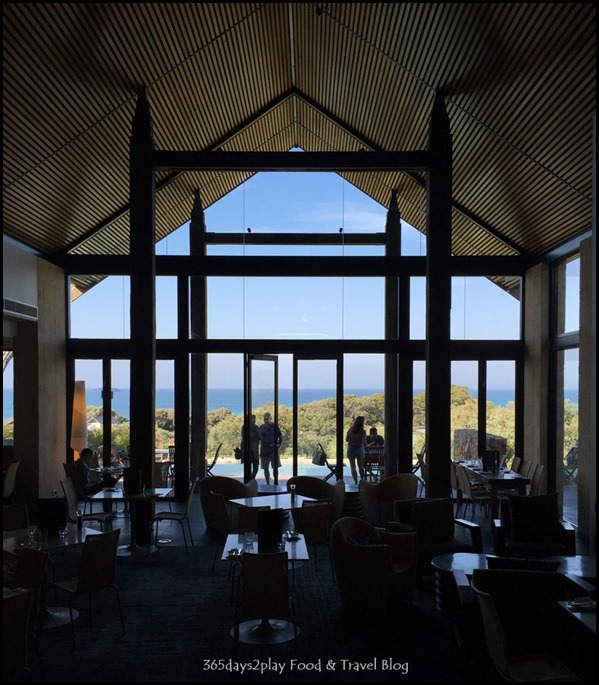 Afternoon tea with a view. Don't you wish everyday were like this???
---
Add me on Facebook, Instagram and Twitter if you want to be kept up to date with the latest happenings in the food and lifestyle scene in Singapore!
Read more about my 6 day 5 night trip to Margaret River 
---
Pullman Bunker Bay Resort Margaret River Region
42 Bunker Bay Road, Naturaliste WA 6281, Australia
Tel: +61 (0)8 9756 9100 Fax: +61 (0)8 9756 9103
E-mail: H8775@accor.com
http://www.pullmanbunkerbayresort.com.au/
High Tea at Pullman Bunker Bay Resort is available at the resort's bistro until 20 December 2015
$37pp* with a Dilmah specialty tea, barista-made coffee or hot chocolate
$45pp* to add a glass of sparkling wine
Kid's Menu available for children up to 12 years
http://www.pullmanbunkerbayresort.com.au/specialoffers/high-tea-,default_viewItem_551-en.html
*Afternoon tea was compliments of Pullman Bunker Bay Resort