Do you know where to find the sweetest and cutest afternoon tea in Singapore?
This is one afternoon tea where you will have to bring the kids! Check out Sofitel Singapore City Centre's afternoon tea where honey takes centrestage! Named A Summer of Honey with Beau the Bee at 1864, every single morsel has honey from various parts of the world incorporated in them. Bet you this will be the first afternoon tea you've tried where you will be given a piece of honeycomb to try.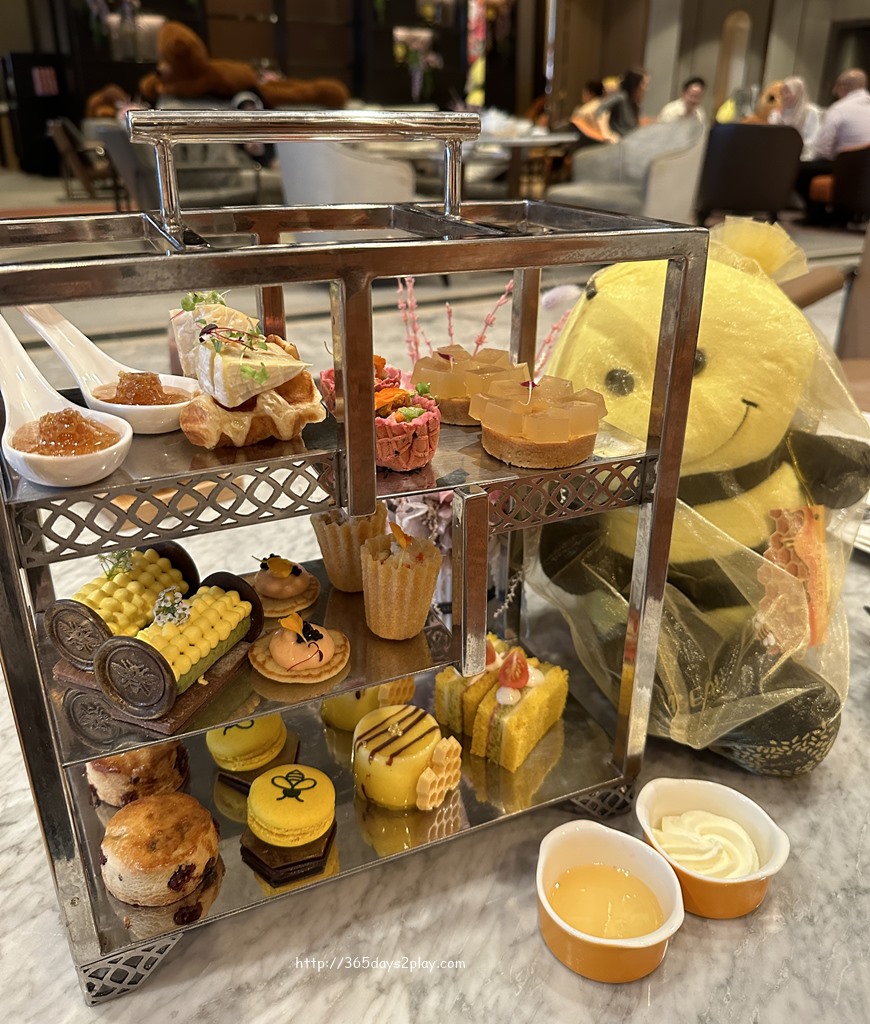 Now why did I say bring the kids? They will not be able to resist the giant sized Beau the Bee, as well as the Safe-distancing bears! Charlotte was certainly over the moon, squealing in delight and trying to hug them ever so often. Who am I kidding, us adults were fascinated with them too.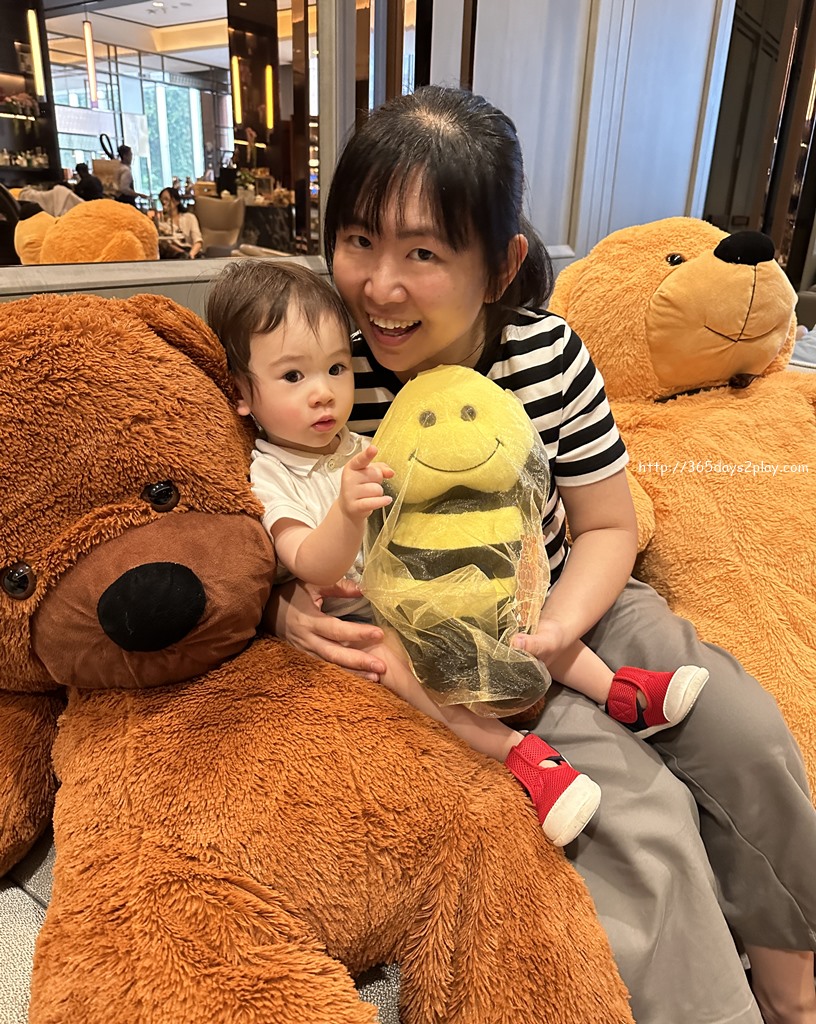 And if you didn't like going to afternoon tea because you thought you had to be on your best behaviour, well the giant toys will have you feeling at ease and sinking into the comfortable sofa in no time.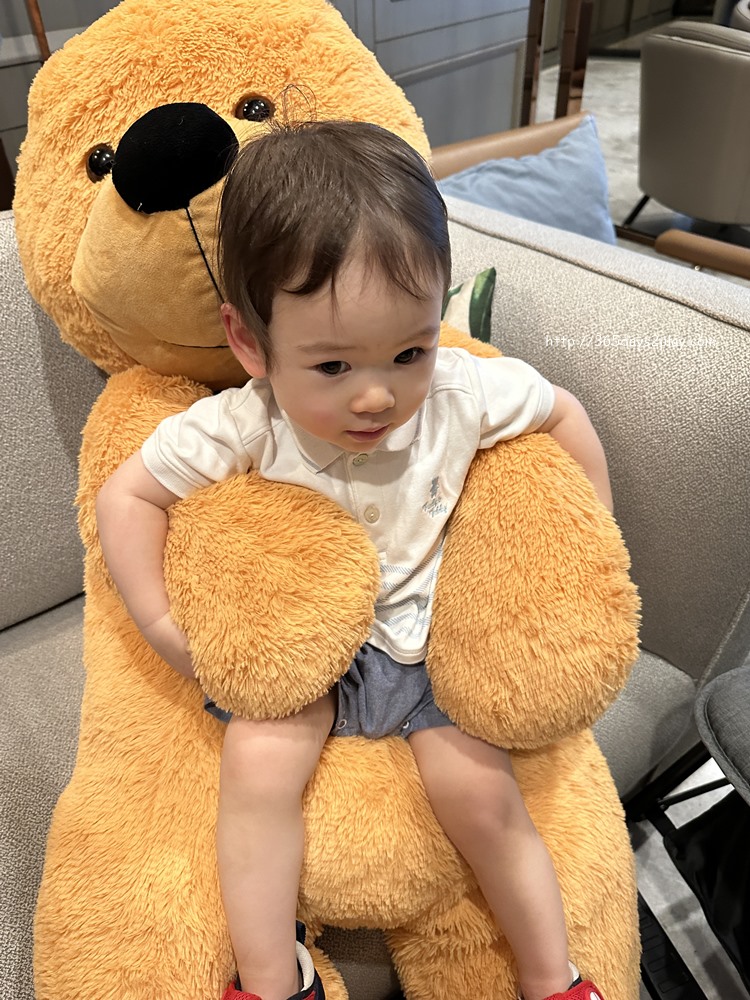 A Summer of Honey Afternoon Tea
2pm – 5pm, $118++ for Two Persons
(Available only until 31 July 2023)
Savoury Selections
Smoked Salmon Mousse on Bellini with Caviar and Bee Pollen
Mini Honey Baked Ham Sandwich with Swiss Cheese
Truffle Brie Cheese and Lavender Honey on Croffle
Crab Kueh Pie Tee with Yuzu and Honey Cream
Honey Glazed Duck Salad with Fennel on Tartlet
Sweet Selections
Whole Honeycomb with Sea Salt
Lavender Honey and Yoghurt Entremet
Japanese Tea Cake with Chestnut Honey Syrup
Salted Honey Candied Walnut and Sesame Tart
Yuzu Macaron
Cranberry Scone with Orange Blossom Honey
The afternoon tea also comes with 2 beverages per person. The beverage list is pretty extensive and will do any cafe proud, eg drinks like Ristretto, Piccolo Latte, Iced Chocolate and Iced Matcha Latte are available for order. The teas are from TWG and there are even 5 decaf tea options, conveniently labelled "Theine Free"
The exclusive mini Beau The Bee plush toy is available at $19nett (usual price of $29nett) with every set of afternoon tea purchased.
For reservations or enquiries, guests can visit bit.ly/sofitel1864-summerofhoney, call +65 6428 5000 or email HA152@sofitel.com
Remember to come early because you are going to want to take pictures with the giant Beau the Bee as well as the giant safe-distancing bears. Super cute!!
If you want to know the best places for afternoon tea in Singapore and the available promotions, click on that link.
Sofitel Singapore City Centre
Guoco Tower, 9 Wallich St, 5th floor, Singapore 078885
☎️+65 6428 5000
Website | Instagram | Facebook
Scroll down for more pictures!
View this post on Instagram