The famous HJH Maimunah has opened a halal food court stall at Tampines Mall. It's called HJH Maimunah Mini, but it's anything but mini if you compare to the neigbouring stalls. In fact, it takes up two stalls side by side, one selling Nasi padang cooked dishes, the other selling things like Tauhu Goreng and snacks. Opened just last week, it is already seeing long queues.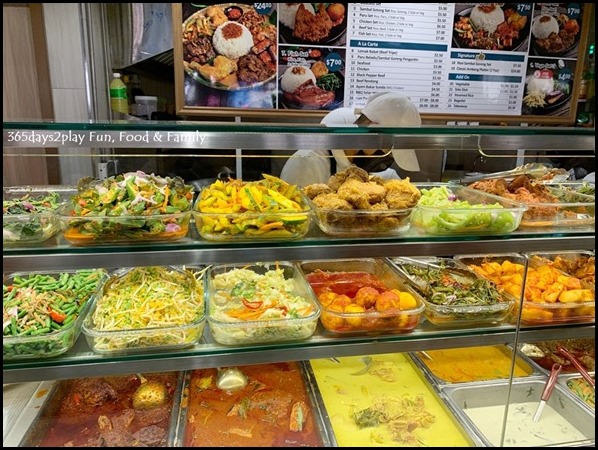 Just in case you didn't already know, HJH Maimunah was started in 1992 by Madam Mahiran Abdul Rahman with recipes from her late mother. The first and flagship 2 storey restaurant is at 11 Jalan Pisang, but they have since expanded to another outlet at Joo Chiat and since last week, the food court outlet at Tampines Mall. They also have a large catering arm.
In 2019, HJH Maimunah received the Michelin Bib Gourmand award.
At the Kampung Glam area, the two famous Nasi Padang outlets are Minang and HJH Maimunah. I've visited Minang at least 10 times throughout the years and loved the food there for its robust and flavoursome taste. I've only been to HJH Maimunah once, around 5 years ago, but felt that the food was just average and hence was not compelled to return again.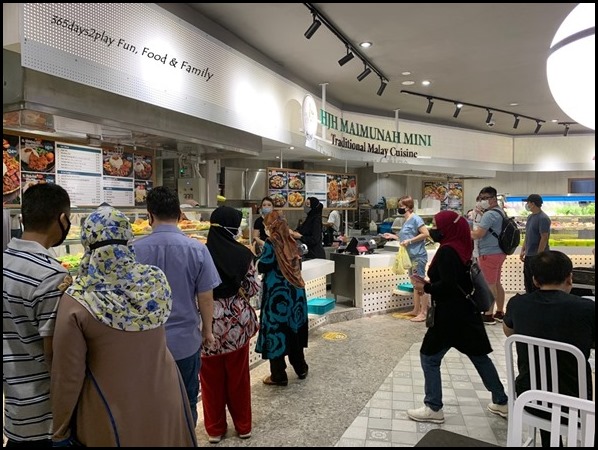 So yesterday, I finally tried HJH Maimunah again, but at their new Tampines Mall outlet. Prices are pretty comparable to other Nasi Padang stalls in food courts. For example you could get a chicken set (chicken + 2 veg side dishes) for $6.50, and that is what I ordered. There was a huge variety of meat dishes, including their very popular beef lungs (paru).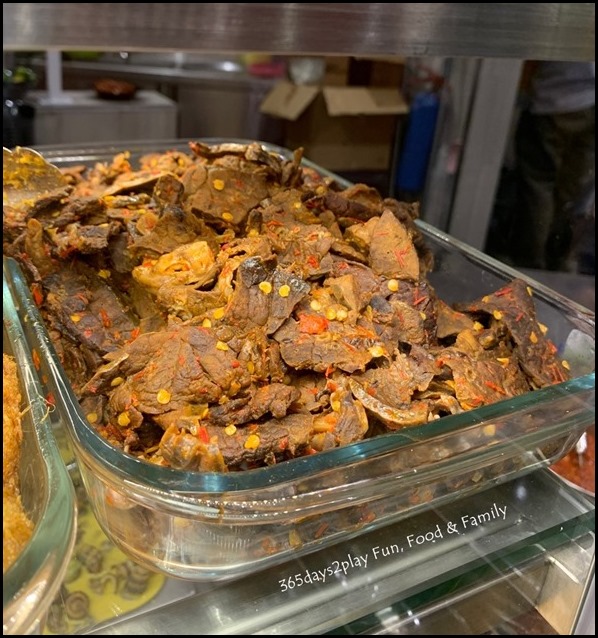 Paru (Beef Lungs)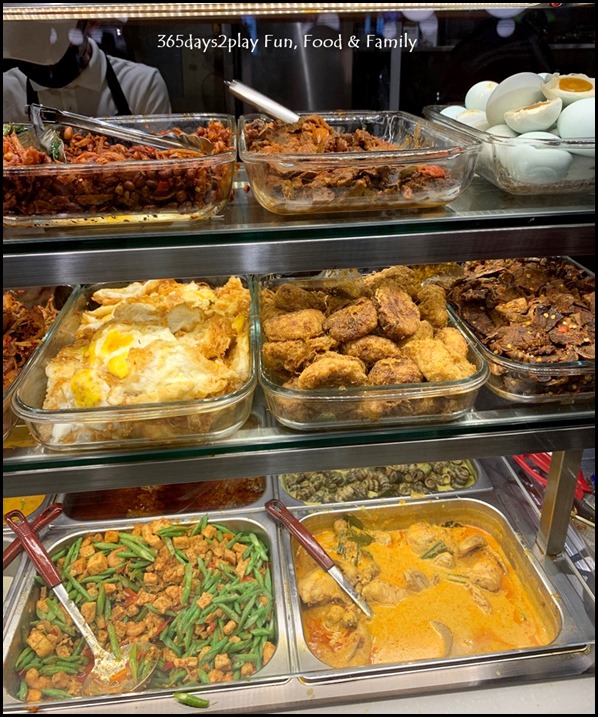 The paru also can be ordered as a set and is listed on their menu, attesting to its popularity. One thing I love about Nasi Padang stalls is that their shelves are always laden with glistening vegetables and meat dishes, so appetising looking!
There are only 3 or 4 veggie dishes though, so I was hard pressed to decide which 2 veggies I wanted.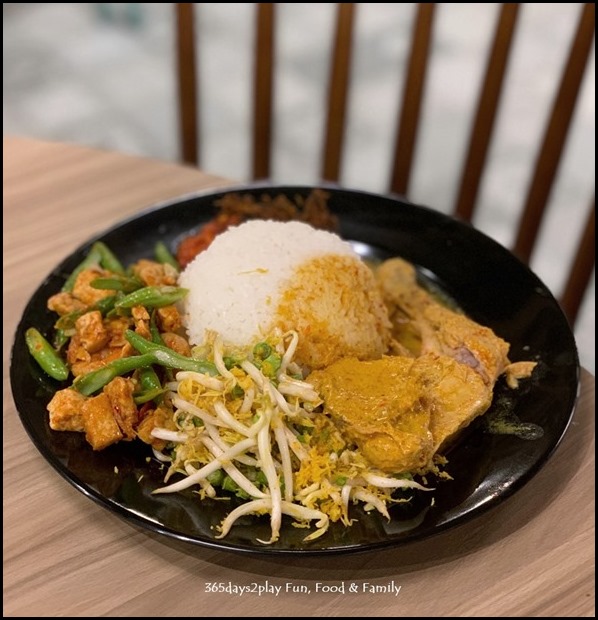 I ordered the curry chicken set
The curry gravy from the curry chicken is very tasty. I probably should have asked for more of it when they were drenching it on my rice, as it is rather light so you need more of it. The chicken itself, unfortunately when not eaten with the curry gravy is on the bland side. The veggies were fresh tasting and crunchy. I liked that they were not greasy or boiled to death. But again, the veggie dishes were a little mild tasting too.
Sambal goreng is one of my favourite dishes that I always order at any Nasi Padang place but this version did not pack a punch. I suppose I wanted more robust flavours, given that lots of spices are supposedly used. To be frank, I got bored with my meal halfway, which is rare for Nasi Padang when there's supposed to be many flavours going on.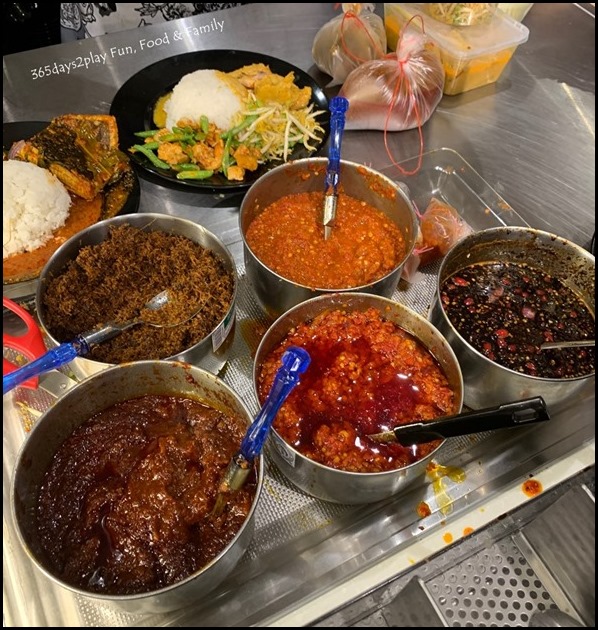 Unlimited condiments!
I posted my comments on my Instastories and someone commented that the Chinese tend to favour Minang rather than HJH Maimunah. That's an interesting concept, and I hope it's not because Minang's food contains more salt/msg?! I also received comments that the beef lungs are a must try so I will definitely head back to HJH Maimunah again to try that.
In hindsight I should have been more adventurous and tried some new dishes rather than the curry chicken dish.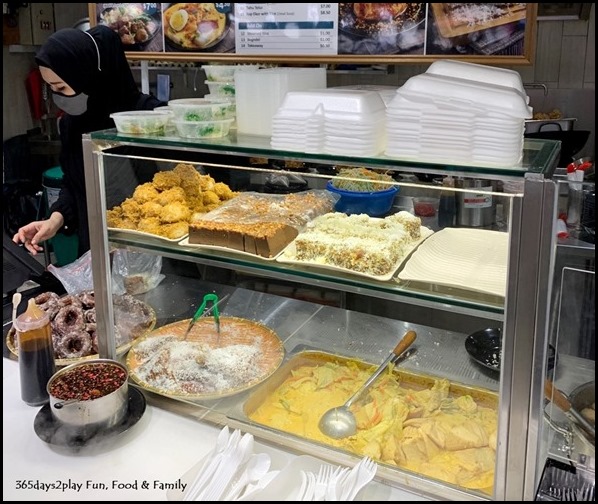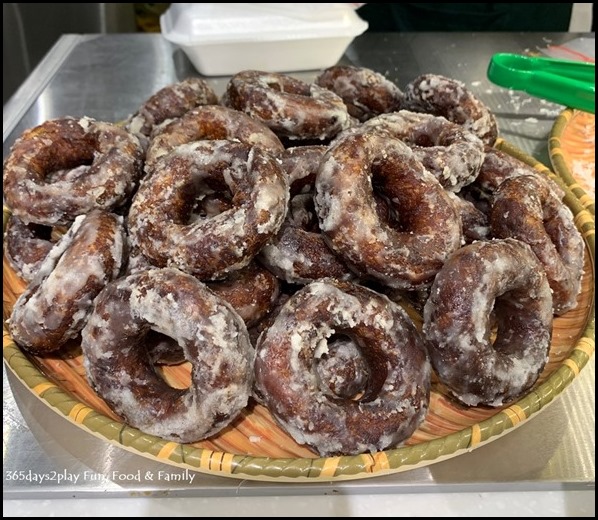 Kueh Keria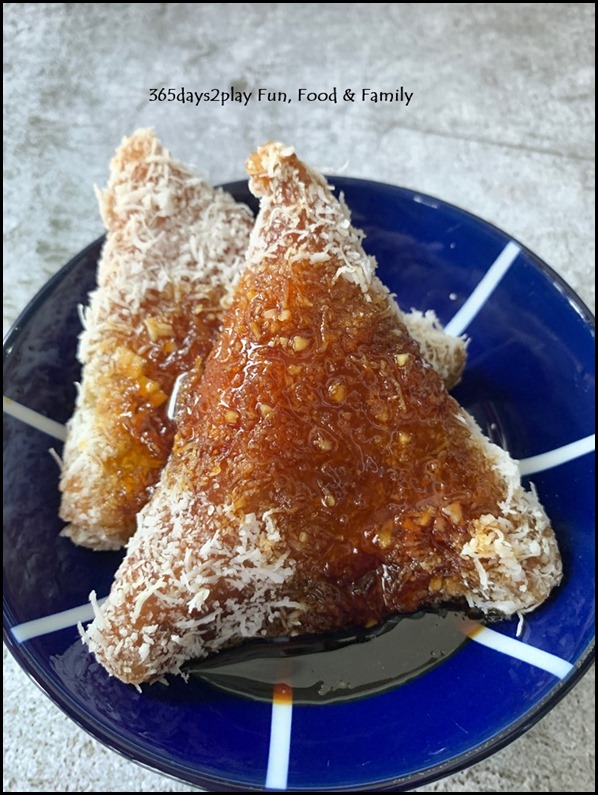 Kueh Lopes
If you don't want to brave the long queues, you can try the shorter queue to get their kueh kueh. I tried the kueh lopes and the kueh keria. Both not bad. I've tried better kueh lopes though. This kueh lopes didn't have much of a flavour aside from the gula melaka sauce.
Oh a pro tip, due to covid, half the tables are cordoned off at the Tampines Mall food court. So even though the HJH Maimunah queue is still tolerable (10-15 minutes long), the problem is also about getting a table. And we all know how crowded food courts can get during normal times.
Be prepared for a warzone if you are going during peak hours!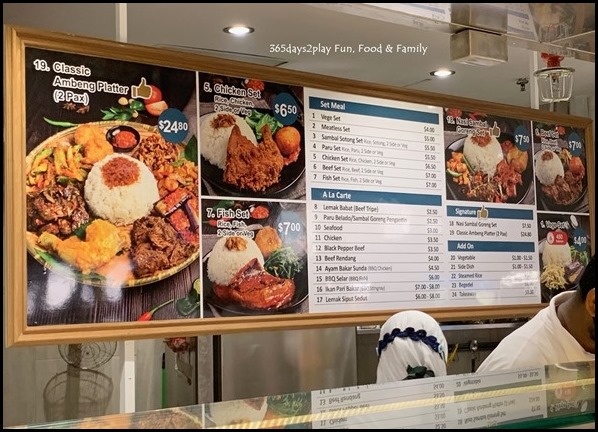 Menu for the Nasi Padang dishes (Lauk)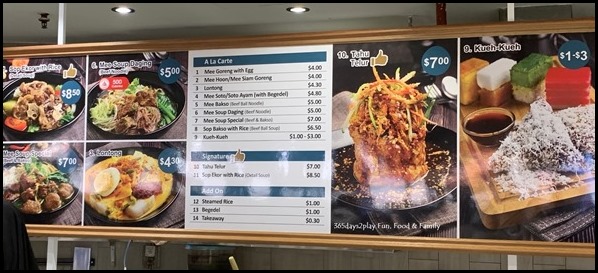 Menu for the kueh kueh and others eg lontong, tahu telur etc
---
Add me on Facebook, Instagram and Twitter if you want to be kept up to date with the latest happenings in the food and lifestyle scene in Singapore!
---
HJH Maimunah Mini
Tampines Mall Kopitiam, #04-27/28/29, 4 Tampines Central 5, Singapore 529510
Operating hours: 10am to 10pm