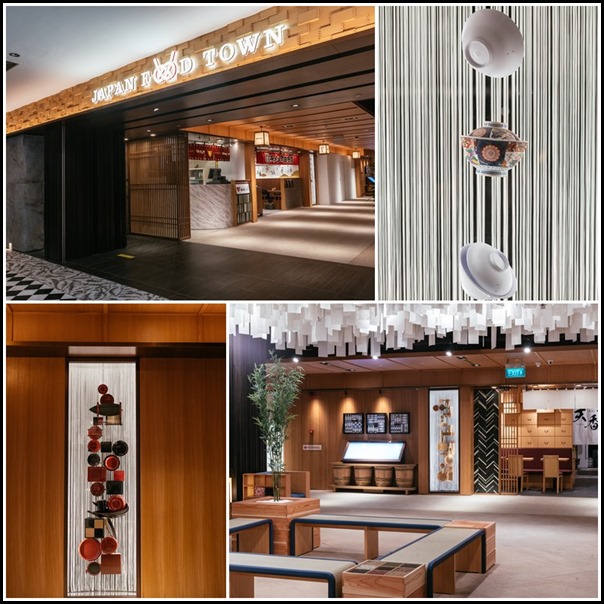 If you're in the Orchard area and not sure what to have for dinner again, you simply have to check out the newly opened Japan Food Town located on the 4th floor of Wisma Atria. Aptly named, once you step into Japan Food Town, its as if you are leaving Singapore behind and stepping into a little piece of authentic Japan. The 20,075 sqft space exudes a modern Japanese feel, with Japanese elements such as unvarnished wooden lattice, black clay walls and cutlery decorating the space.
Japan Food Town comprises 16 outlets featuring a vast selection of Japanese delicacies. All 16 tenants will procure more than 50% of their ingredients directly from Japan fresh, in some cases on a daily basis, as part of the collaboration with the Japan Association of Overseas Promotion for Food and Restaurants (JAOF). Bulk procurement will reduce shipping expenses, thus keeping the menu at Japan food Town at an affordable range.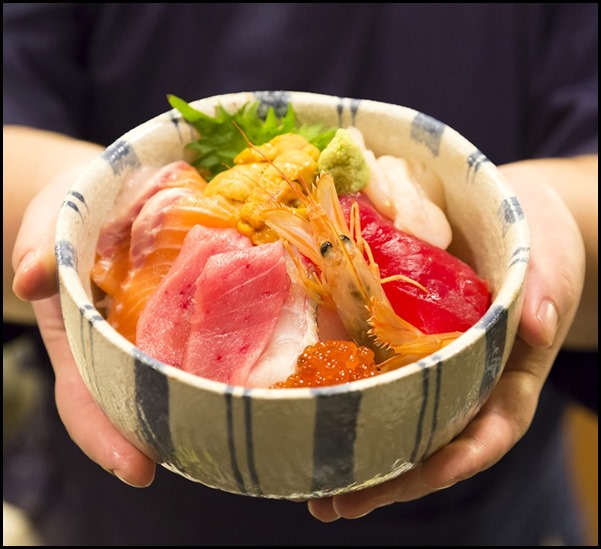 Tsukiji Sushi Takewaka #04-43
I had the pleasure of sampling some of the 16 restaurants at Japan Food Town, but really, I only skimmed the surface and it would take me numerous visits to really experience all the restaurants, and I can't wait to go back again!
But here's a quick list on 5 dishes you must try at the Japan Food Town!
1. Shabu Shabu from Shabu Shabu Tajimaya #04-41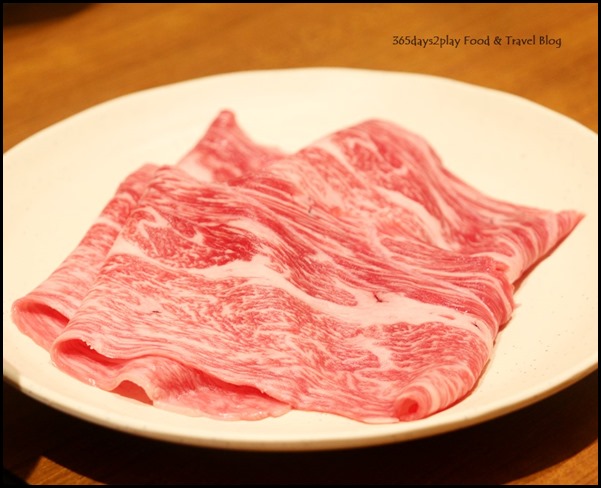 Specifically, the top grade wagyu. Costing … it is well worth the money because the taste is simply divine. A few swirls in the boiling water, I didn't even have to dip it in any sauce to savour the smoothness and richness of the meat. There's a 20% discount ongoing until 31 July, hurry!!
2. Saba fish from Sabar #04-50
Did you realise that if you've had sashimi in Singapore, it most likely wasn't mackerel? Apparently Sabar is the 1st outlet in Singapore where you can get mackerel sashimi, aka saba sashimi! Top quality mackerel from North Pacific Coast Japan is in season right now, so now's the best time to check out Sabar, which sells not just saba sashimi but all manner of it.
3. Teppanyaki from Osaka Kitchen #04-46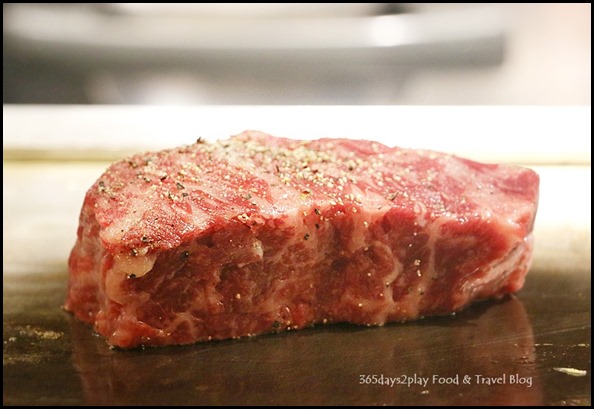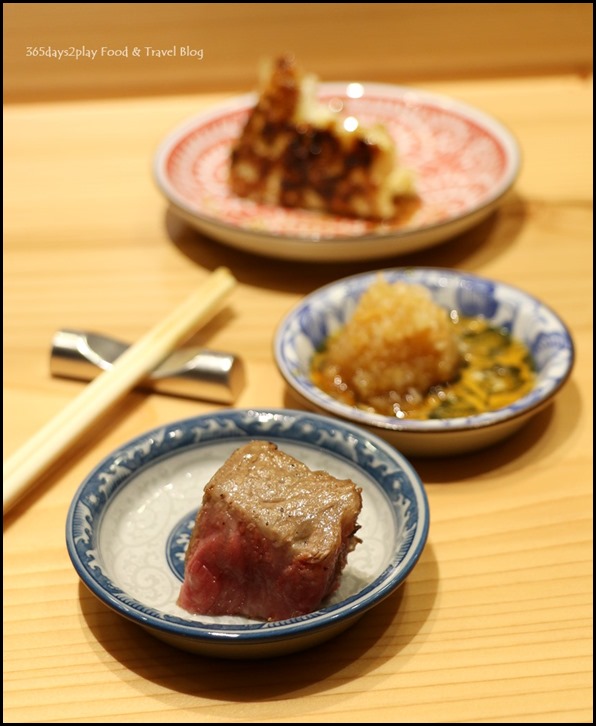 Osaka Kitchen is where you can watch wagyu beef sizzle on the griddle right in front of your eyes! It's music to the ears and the tummy, and literally nothing else gets in the way once that delectable piece of meat is cooked.
4. Noodles from Inaniwa Yosuke #04-45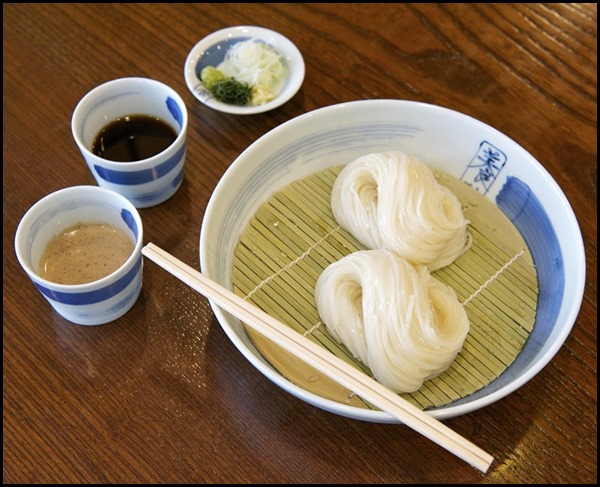 There is udon, and there is Inaniwa udon. Made in Inaniwa area of the Akita prefecture, this 150-year old handmade tradition is the epitome of craftmanship and skill, requiring 3 days of labour. The udon is slightly thinner than regular udon and delightfully chewy. I had mine dipped in a cold sesame sauce broth and it was surprisingly refreshing. If you're bored of yet another bowl of tonkatsu ramen, you have to check out Inaniwa udon.
5. Tempura from Yomoda Soba #04-53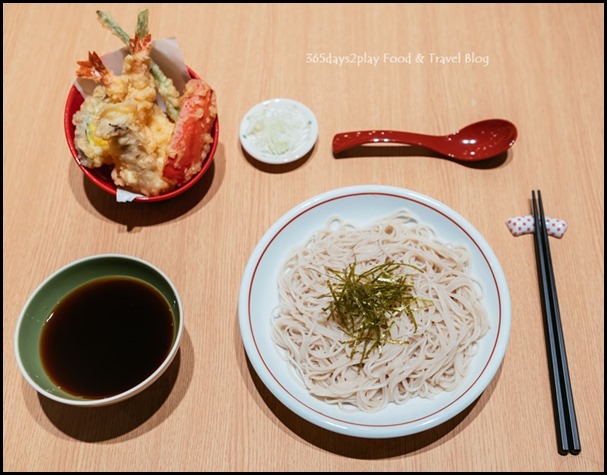 The highlight here has to be the tempura prawns. The crispiest and lightest tempura batter I have tasted in recent times, encasing a sweet and succulent prawn within.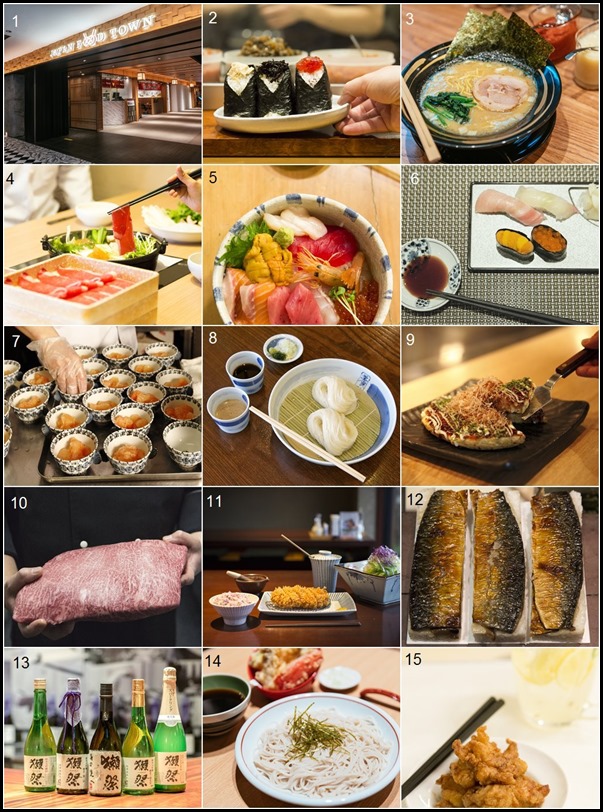 The 16 Japan Food Town Restaurants
Bonta Bonta #04-39
Machida-Shoten #04-40
Shabu Shabu Tajimaya #04-41
Tempura Tsukiji Tenka #04-42
Tsukiji Sushi Takewaka #04-43
Nabe Seizan #04-44
Inaniwa Yosuke #04-45
Osaka Kitchen #04-46
Yakiniku Heijoen #04-47
Tonkatsu Anzu #04-48
Bar Nippon #04-49
Sabar #04-50
Hokkaido Izakaya #04-51
Dassai Bar #04-52
Yomoda Soba #04-53
Rang Mang Shokudo #04-54
---
Add me on Facebook, Instagram and Twitter if you want to be kept up to date with the latest happenings in the food and lifestyle scene in Singapore!
---
Japan Food Town
Wisma Atria Level 4
435 Orchard Rd, Singapore 238877
+65 66946535
info@japanfoodtown.sg