My cousin recently got married at the Four Seasons Hotel and I was really happy to be able to partake in the happy occasion, not just because well it's my cousin's wedding, but because I myself got married at the Four Seasons Hotel 3 years ago and I have been waiting for an opportunity to relive the experience again from a guest's point of view minus all the hair-pulling stress!
I think I might have mentioned before that I really love the Four Seasons Grand ballroom for the high ceiling, arched windows and decor. It's great to have a wedding lunch at Four Seasons because the arched windows let in natural daylight, something that few hotel ballrooms can boast of I'm sure. Plus the minimum tables that you have to guarantee is 22 for lunch and 25 for dinner (approx there I think), which is not too difficult to hit (as compared to other hotels) to get the grand ballroom. And have you seen the sitting lounge area, love the decor there, and it's similar up in the rooms as well! Gosh how I wish I can have another staycation at Four Seasons Hotel again!
Anyway let me leave you to enjoy the pictures of the wedding and wedding dinner.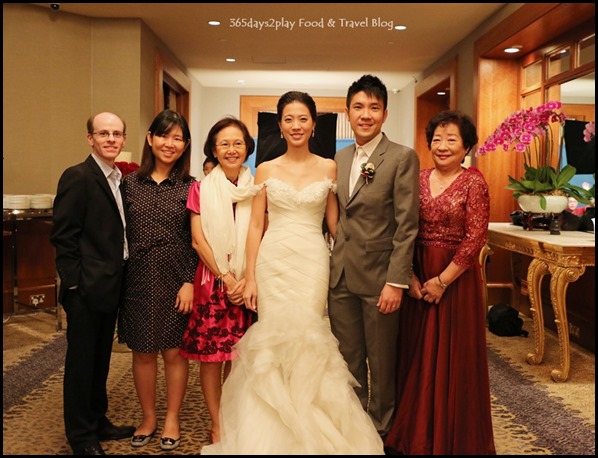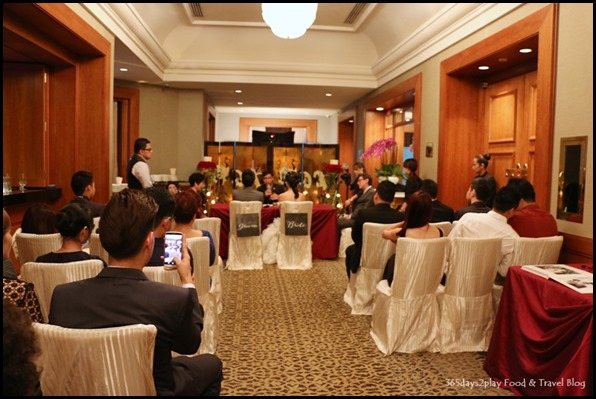 Reception area which also doubles up as as the solemnization area.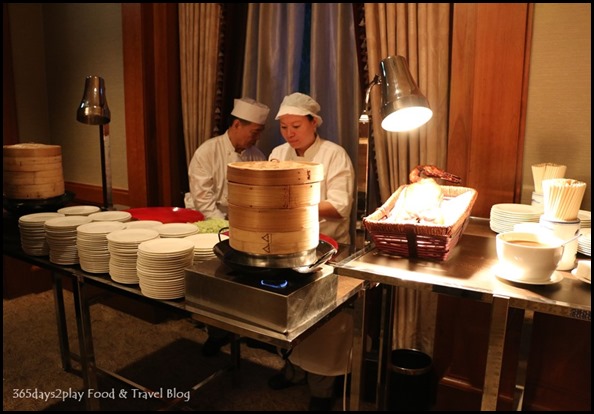 Four Seasons Hotel throws in some food during the cocktail session. My cousin chose the Peking Duck station, and so did I. I believe there's a choice of a whiskey bar instead if you feel your guests are the alcohol imbibing type.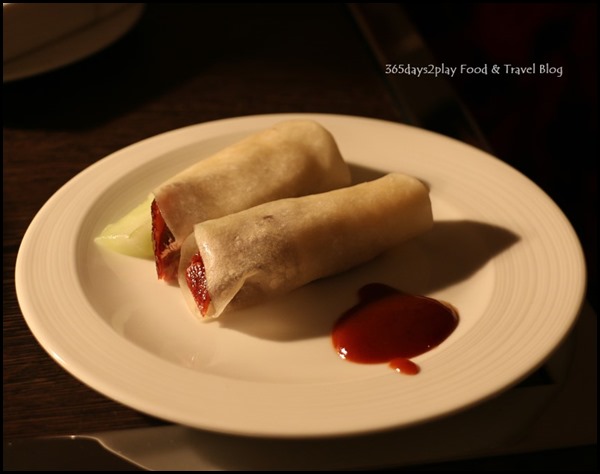 I made sure to be the first in line when the Peking Duck station opened after the solemnization. Think I had 2 or 3 servings of this! Oh well, weddings are occasions to binge right? Come early if you're attending a Four Seasons wedding so you don't miss out on the pre-wedding goodies!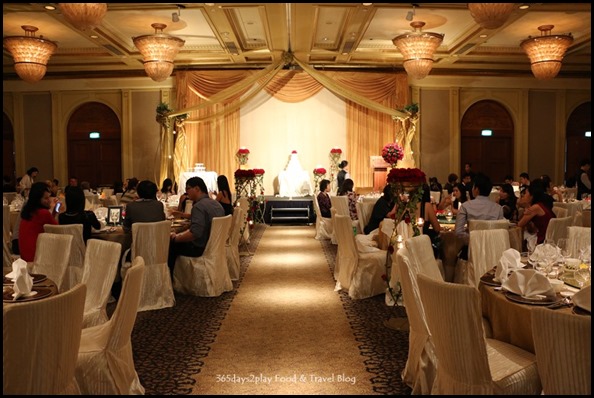 Here's a picture of the ballroom looking straight at the stage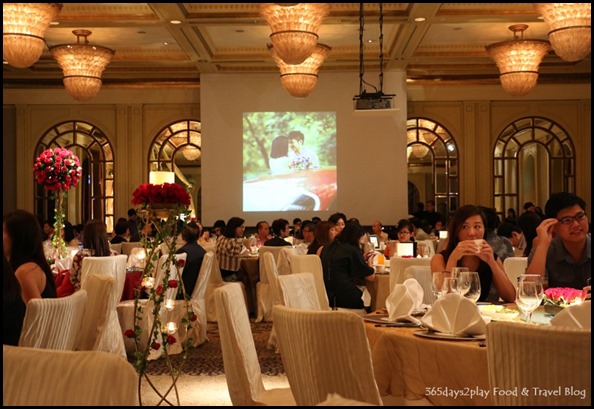 And side view. My cousin chose to have the screens on the side, whereas I chose to have the screens on the left and right of the stage.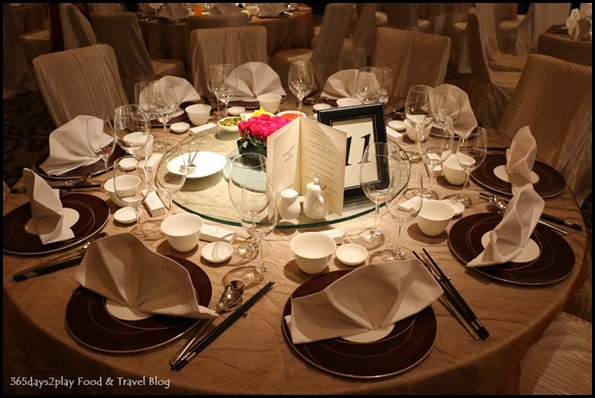 Table setting before the wedding starts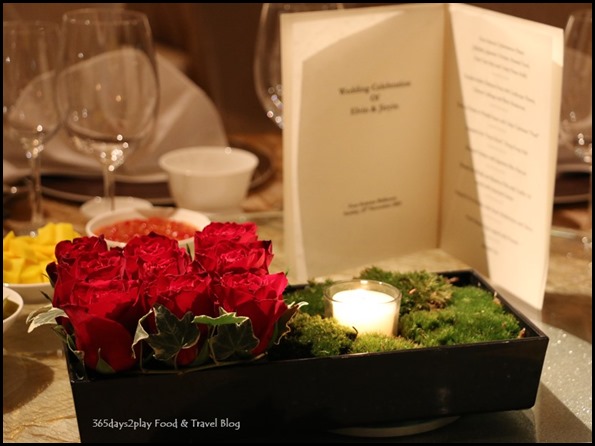 Table flowers and dinner menu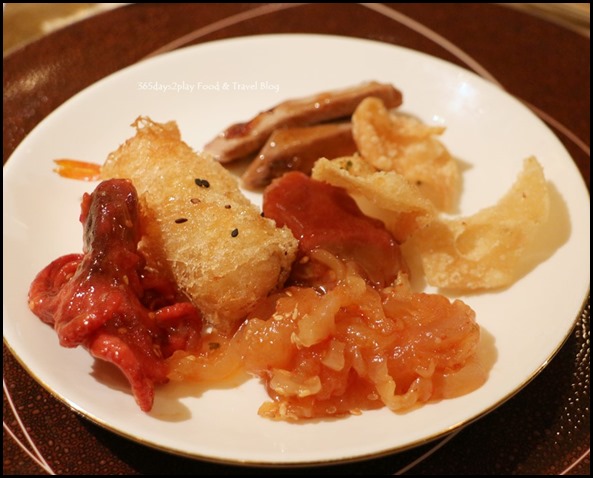 1st Course – Quintessence Platter (Jellyfish, Japanese Octopus, Roasted Duck, Pork Charsiew and Crispy Prawn Rolls)
Wedding Banquet staff will help the table to portion out the food, but they don't do it at the table. Instead they do it at dishing stations along the side of the walls. I rather prefer if they do it at the table instead so we can enjoy the dishing out process as well. Otherwise you hardly even know what the entire dish looks like!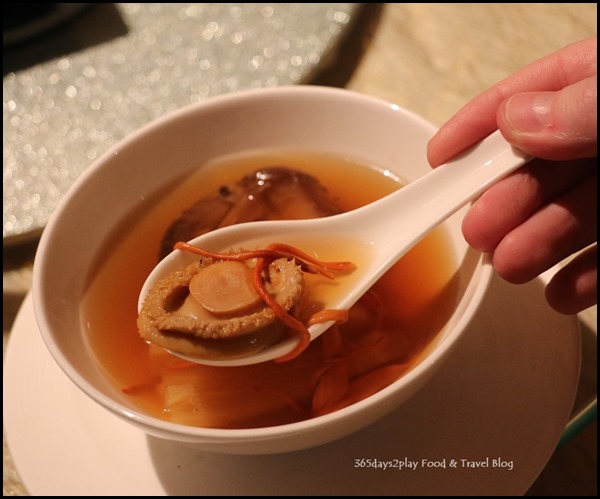 2nd Course – Double boiled abalone soup with cordyceps flower, chinese cabbage and black mushroom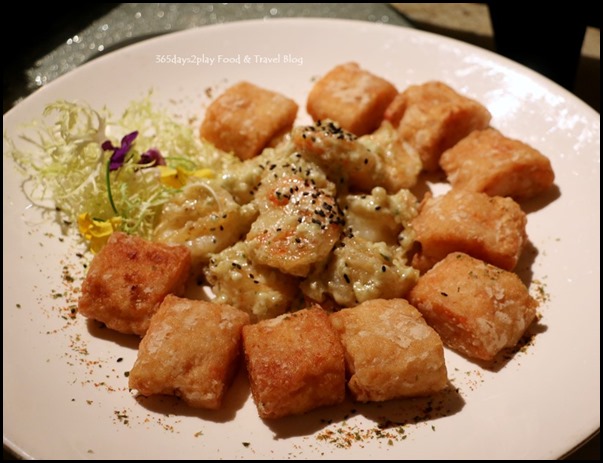 3rd Course — Duet of prawn in wasabi sauce and crispy crabmeat pearl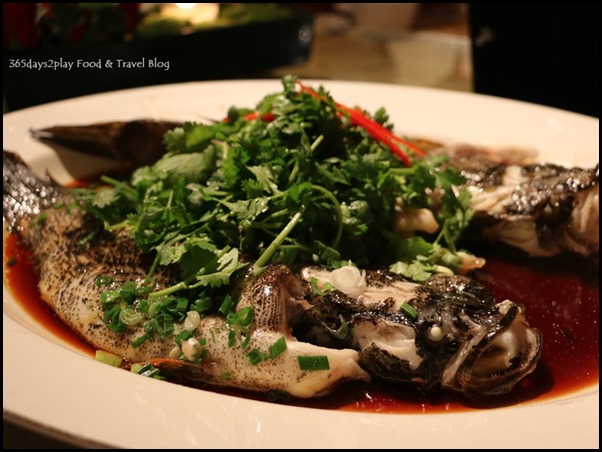 4th Course – Steamed Live Soon Hock fish hong kong style
5th Course – Roasted Chicken with Japanese Miso Flavour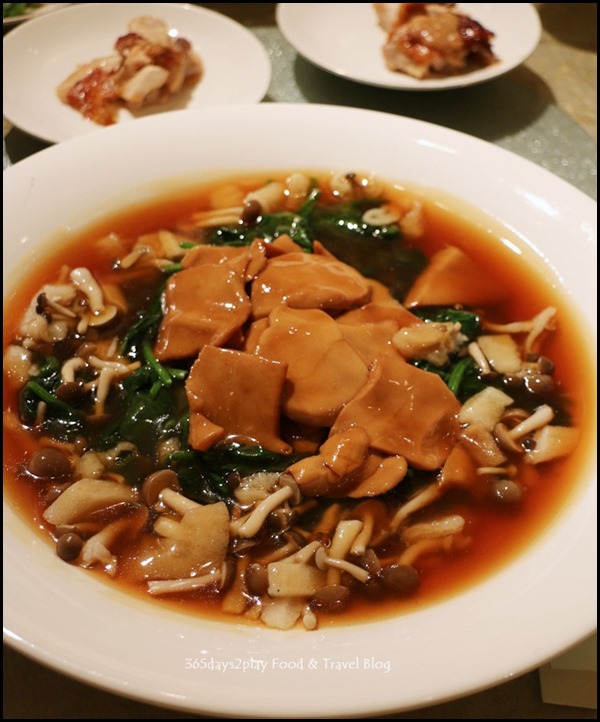 6th Course – Braised Sea Whelk and Bamboo Pith with truffle oil and seasonal greens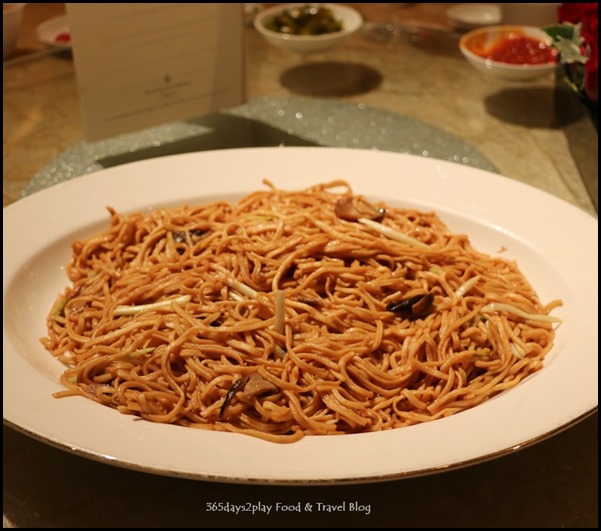 7th Course – Braised E-fu noodles with straw mushrooms and chives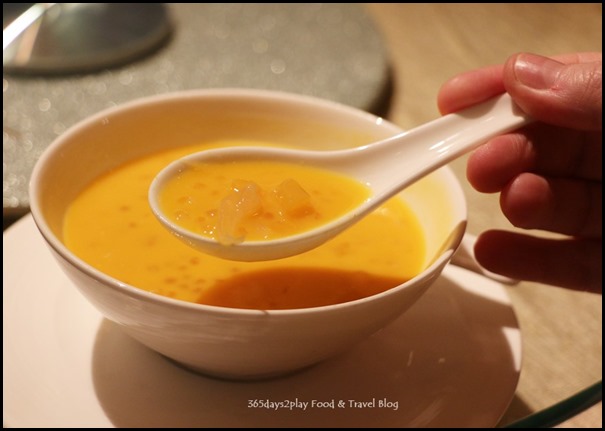 8th Course – Fresh Mango Sago with Pomelo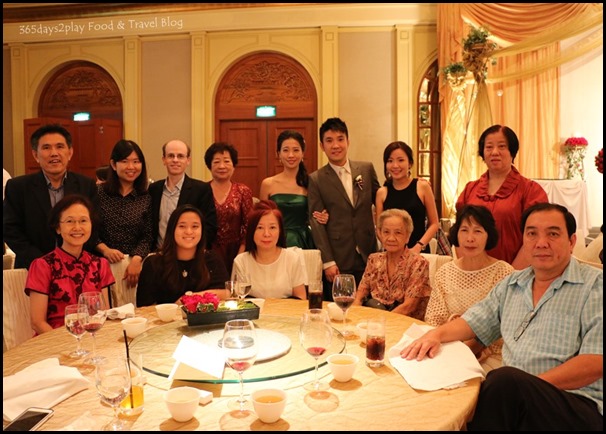 Congratulations to my cousin and his new wife!
Four Seasons Hotel Singapore
190 Orchard Boulevard
248646 Singapore
Tel. +(65) 6734-1110