I have a soft spot for The Coffee Bean and Tea Leaf because it was there that I tried my maiden ice-blended coffee drink all those years back. When they first opened in Singapore, there were few other places to try such stuff, Starbucks being the main competition. There are multiple options in various permutations available today, however The Coffee Bean's mocha ice-blended coffee is still one of my firm favourites.
So it was good to know that they have updated their food and drinks menu. From now until 24th May 2017, you can try two new Mexican Chocolate beverages. There's the Mexican Chocolate Latte if you want a hot drink, and the Mexican Chocolate Ice Blended Drink if you want a cold drink.
Mexican Chocolate Latte — Small: $7, Regular: $7.70, Large: $8.20
Mexican Chocolate Ice Blended Drink — Small $7, Regular $8, Large $9
If you love a rich chocolaty drink coupled with a good dose of cinnamon, these would be the drinks for you. I found the amount of cinnamon just right for the iced drink and enjoyed it very much. However, the Chocolate Latte was a little too sweet and too heavy on the cinnamon, which I suppose is an easy problem to rectify if you make your preference known to the servers in advance.
The following are also new dishes on the menu. Most people tend to think of The Coffee Bean as a cafe to get coffee and chocolate drinks, plus desserts, but there is also hot food and sandwiches if you wish to have something a bit more substantial to accompany your drinks. These are convenient and easy to put together dishes and the price point has been set slightly lower accordingly, so they cannot be compared to the food you would get from 3rd wave cafes. Nevertheless, there are some worthy dishes, such as the Caesar Salad, the Tuna Melt and the smoked salmon eggs benedict. Ultimately, The Coffee Bean's expertise still lies in their coffee drinks.
~~~ New Dishes ~~~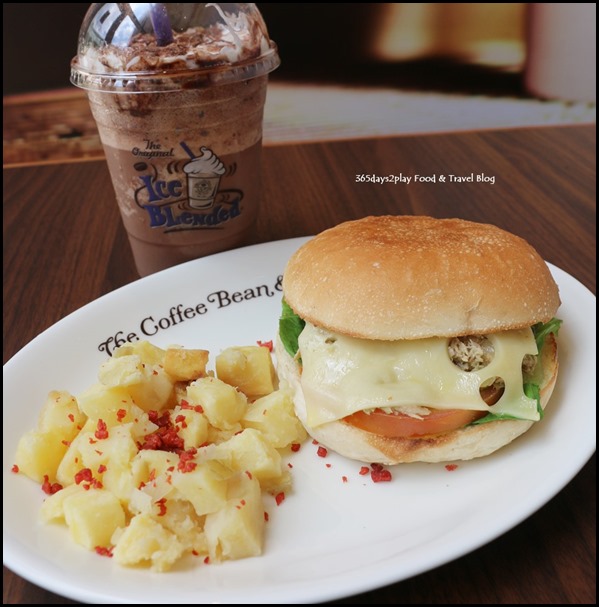 Avocado Tuna Melt $13.90
The generous amount of tuna and avocado mix, topped with lettuce, tomatoes and Emmenthal cheese is not bad actually!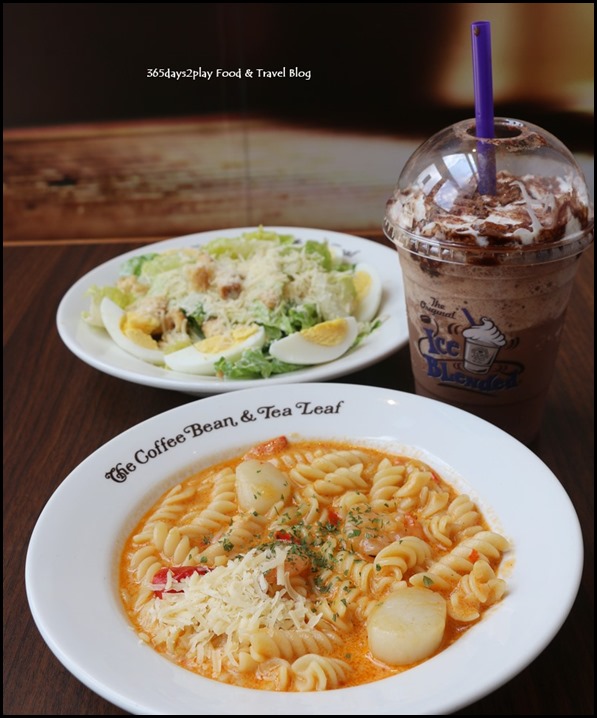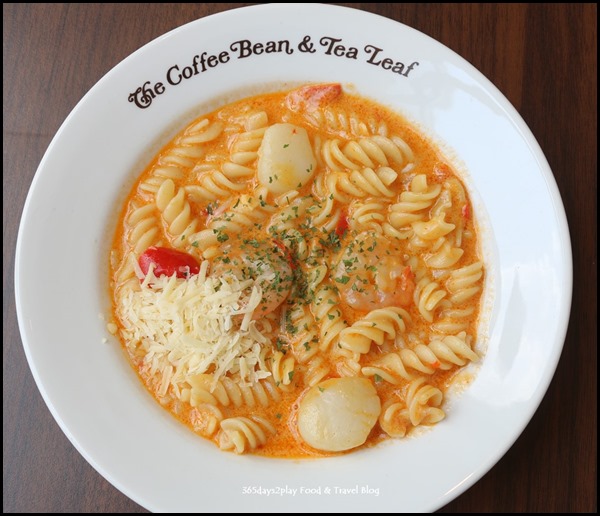 Creamy Seafood Fusili $14.90 
The mustard in the cream sauce makes this moreish rather than cloying which is a good thing when it comes to cream based pastas, but it could do with a few more pieces of seafood.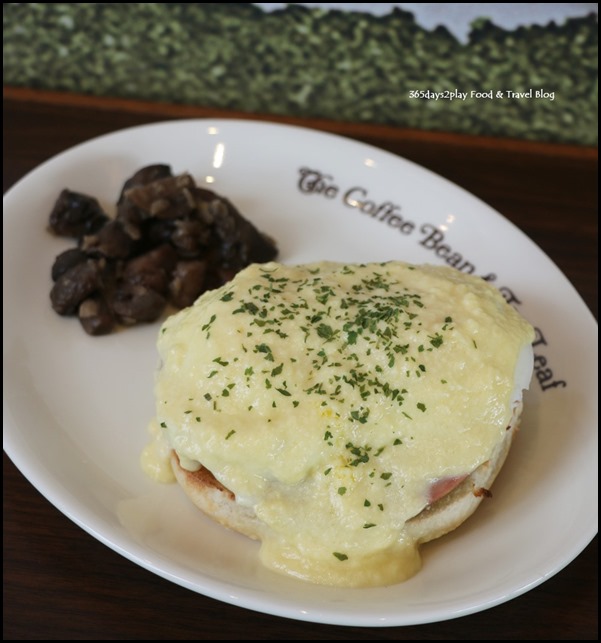 Mediterranean Sandwich $13.90 
Supposed to be an eggs benedict dish with turkey ham but it's hard to tell because of the overcooked hollandaise sauce. Eggs were hardened too. Sad to say I had to return this dish. Didn't want a repeat so I ordered the smoked salmon eggs benedict dish subsequently.
~~~ All-Time Favourites ~~~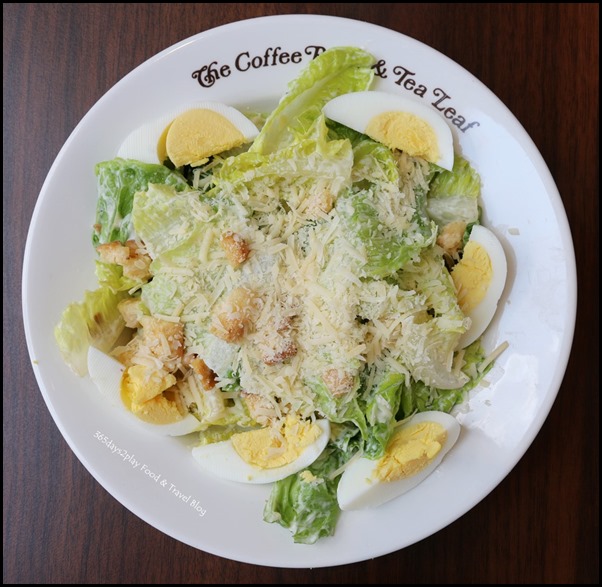 Caesar Salad
Surprise of the day, this Caesar salad had me finishing up every last vegetable because they tasted so crisp and fresh!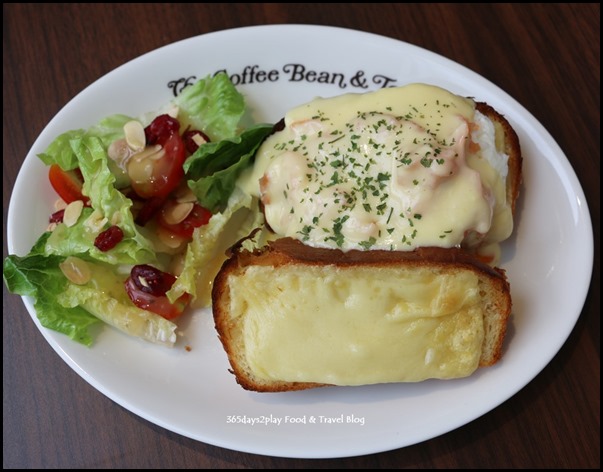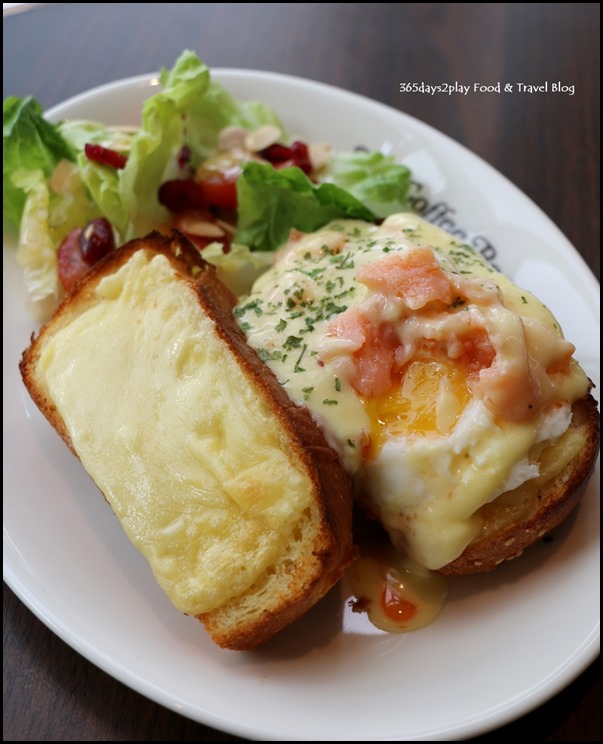 Smoked Salmon Sandwich
This was a vast improvement from the Mediterranean Sandwich (aka turkey ham eggs Benny). The eggs could have been more runny, but at least they were somewhat runny! I quite like the addition of toasted cheese too. I ate that slice separately and that was enjoyable too as the bread was still hot and fluffy.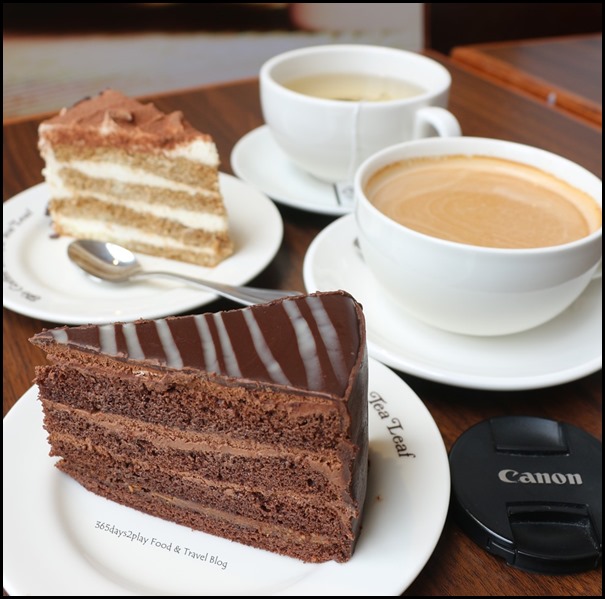 Desserts! This is where The Coffee Bean's expertise lies. Had to have my long time favourite 1000 leaves chocolate cake. A bit on the dry side this time round, but I don't think this cake will go out of fashion anytime soon.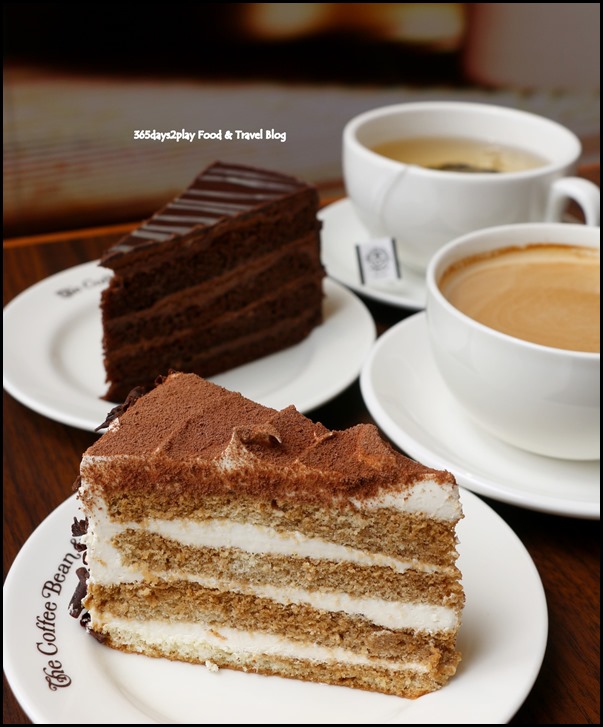 My first time trying their Tiramisu. I normally prefer my Tiramisus to be literally soaking in coffee liqueur (and I know some people actually prefer the dryer version). This is kind of in between and quite nice due to the lightness of it and there is just enough liqueur to keep the taste buds craving for more.
---
Add me on Facebook, Instagram and Twitter if you want to be kept up to date with the latest happenings in the food and lifestyle scene in Singapore!
---
For more information on The Coffee Bean & Tea Leaf®, check out the following:
"¢ Facebook: https://www.facebook.com/coffeebean.sg
"¢ Website: https://www.coffeebean.com.sg/
"¢ Instagram: https://www.instagram.com/coffeebeansg/
"¢ Outlets: https://www.coffeebean.com.sg/stores
"¢ Customer Email: customercare@coffeebean.com.sg