When you're in Margaret River and you are near Smiths Beach Resort, you just might want to pop by to check out Lamont's Restaurant, where you can get this amazing Pavlova. It is so amazing and delicious that I hear that people actually travel specifically to Lamont's just for the Pavlova!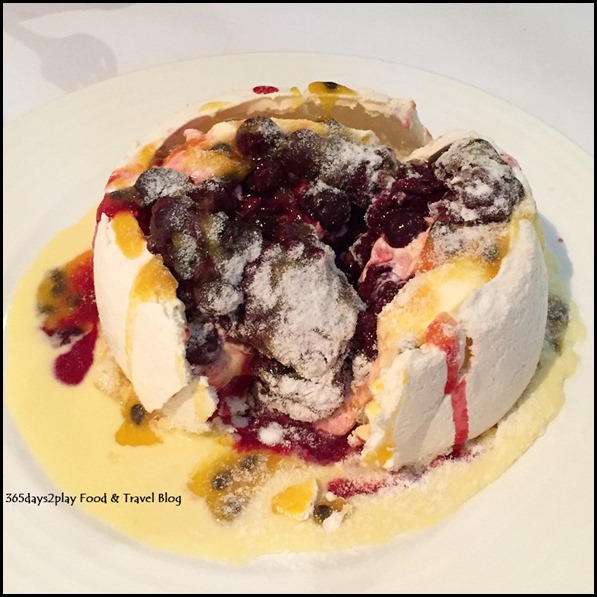 Unfortunately, this picture doesn't quite do the pavlova justice, but I assure you that till date, this is still one of the best pavlovas I have eaten in my life! It's a no holds barred Pavlova, hitting you with tartness and sweetness and creaminess all at the same time. Crisp meringue on the outside, and dollops of double cream, cream anglaise, and poached berries, it's so addictive it's hard to stop at just a few mouthfuls. For those on a diet, I say chuck that diet out for a day because this is so worth the calories and the $16.50 that it costs. Plus it's just calcium and fruit right?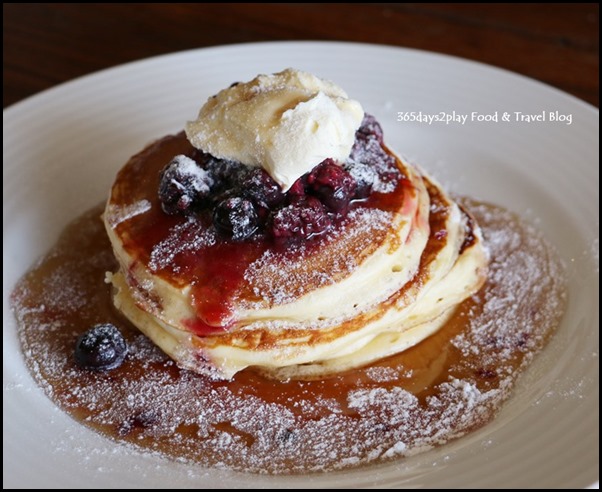 But if you're not a Pavlova fan, you can try this Buttermilk Pancakes with Mascarpone and berries for $18.50 instead which is also very good. We had this for breakfast on our 1st morning staying at Smiths Beach Resort and we were torn between ordering this again or trying something else on the 2nd morning. It's hard to beat piping hot fluffy pancakes soaked in syrup for breakfast. Wouldn't have minded more berries though.
There you have it, pavlova and pancakes from Lamont's. Highly recommended if you're visiting Margaret River or staying at Smiths Beach Resort.

Just in case you were wondering, Lamont's is a full fledged restaurant serving modern Australian cuisine and utilising produce from Margaret River where possible. I really love the idea of utilising produce from the region because that's when food is at its freshest and tastiest, not to mention a lower carbon footprint utilised. The following are pictures of our lovely dinner at Lamont's.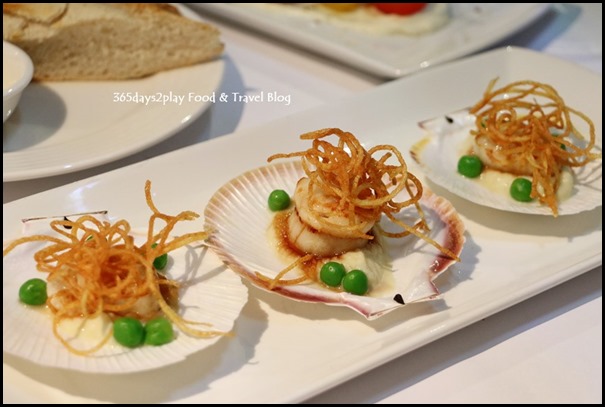 Seared Esperance half shell scallops, fennel cream, pease & crisp potato $21.50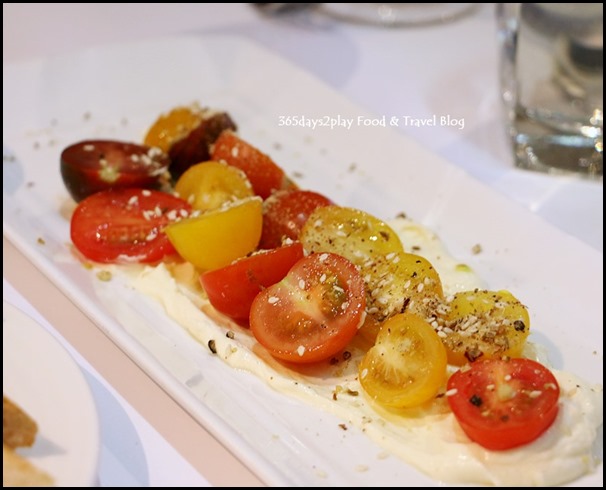 Whipped Persian feta, heirloom tomatoes, dukkha $10.50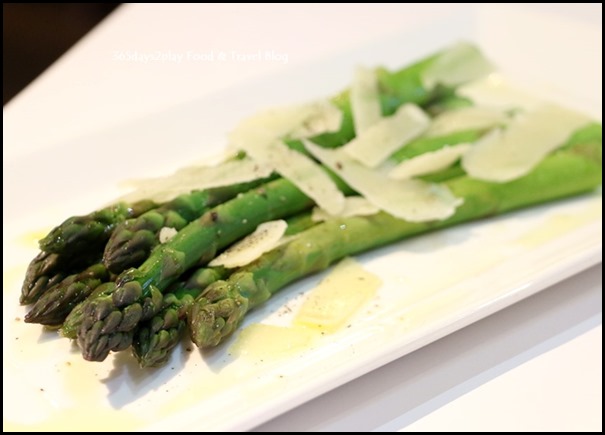 Albany asparagus, truffle oil $10.50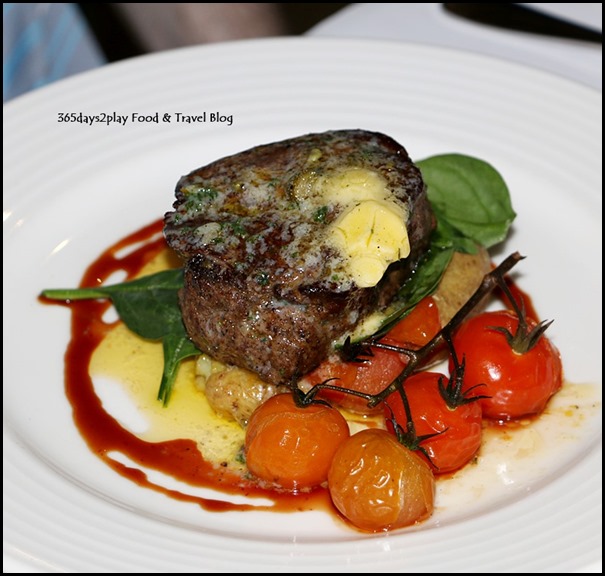 Angus eye fillet, salt roasted kipflers, scorched baby tomatoes & peppercorn butter $39.50
---
Add me on Facebook, Instagram and Twitter if you want to be kept up to date with the latest happenings in the food and lifestyle scene in Singapore!
Read more about my stay at Smiths Beach Resort
Read more about what to eat and do in Margaret River
---
Lamont's at Smiths Beach Resort
67 Smiths Beach Rd Yallingup WA 6282
Tel : (08) 9750 1299
Email : smithsbeach@lamonts.com.au
Website : http://www.smithsbeachresort.com.au/lamonts-menu/