Hello everyone! I'm now in Copenhagen! This city feels so much more city like as compared to Oslo. The buildings here remind me of London and Paris. The prices here are much better too. Food is almost half the cost of what it was in Oslo. Can you imagine how much I have been suffering in Norway when it comes to eating out? I hate having to pay S$40 for a burger at some TGI Fridays kind of place where there's no guarantee that the food will taste excellent. I've had to be very strategic about my meals when I was in Oslo, and now I feel like I've been let out of jail. For the next 4 days, I can buy what I see and eat what I like, instantly! The only idiotic thing is that coffee is still expensive. It's the same price as in Oslo, which is like at least S$8 for a latte. '
But one thing that Norway did to me is to introduce me to really tasty croissants. My croissant eating repertoire isn't all that great, but seriously, the best croissants I have eaten in a long time was at my breakfast restaurant Egon in Oslo. The best thing about waking up every morning is that I got to head to the buffet breakfast and have my fill of chocolate croissants. They taste SO GOOD! They aren't the "airy" kind you find in Singapore where you bite into a large croissant and it flattens into a tiny one. These croissants have body, while remaining flaky, and they aren't dense. (Special note for my mother: No i didn't just eat croissants. I ate lots of beetroot, cucumber, organic muesli and oats as well)
I'll have to see what this new hotel has in store for breakfast tomorrow morning. Meanwhile, enjoy the pictures of the droolsome Danishes. And no, I don't mean the men.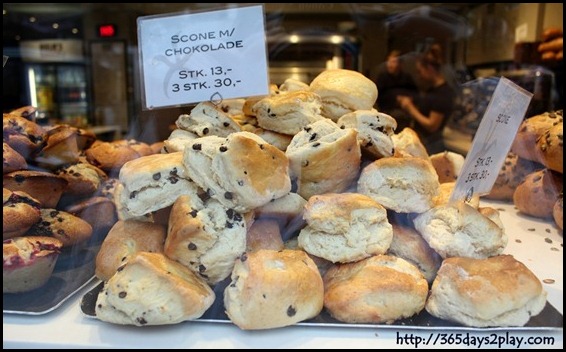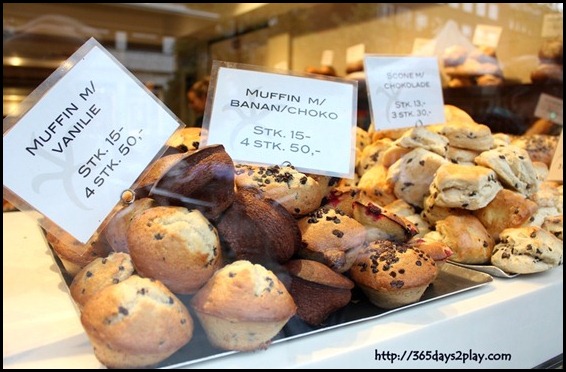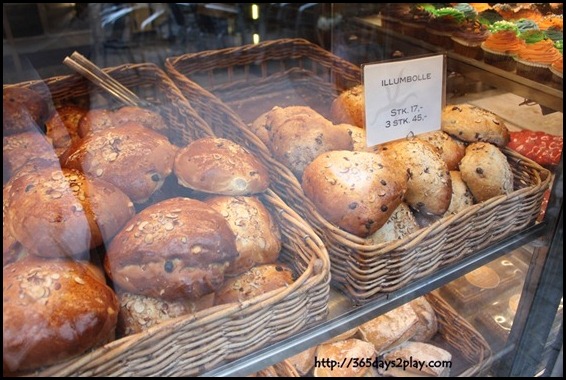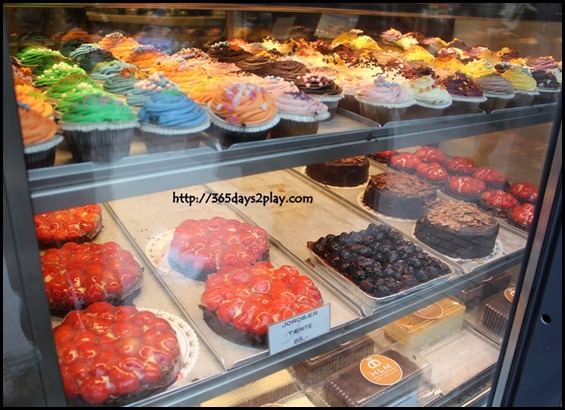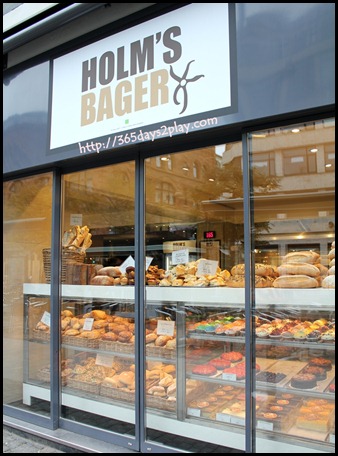 Holm's Bager seems to be available at every corner!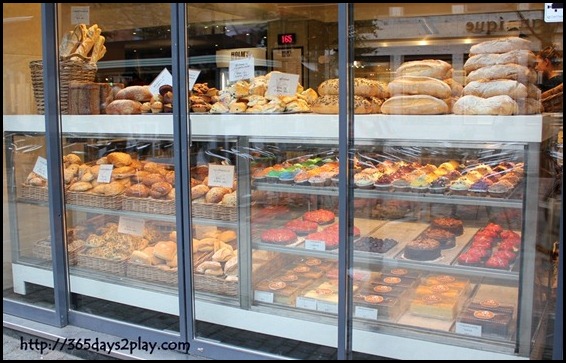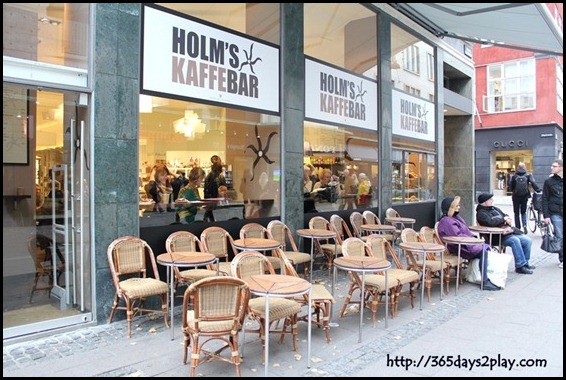 Cute! All these chairs facing outwards reminds me of the cafes in France! But no one is sipping a cuppa outside!