Yes you heard me right. Free cooking classes from Weber! Weber is an American company specialising in grills and cooking systems, and they have recently opened a store and training centre in Joo Chiat Singapore.
ANYONE can sign up for the free cooking classes! You don't have to be a customer of Weber, nor do you need to purchase anything to attend the classes! The classes are twice a month over a weekend. To RSVP, simply call the Weber Customer Service hotline or email them, details if you scroll to the end of the post.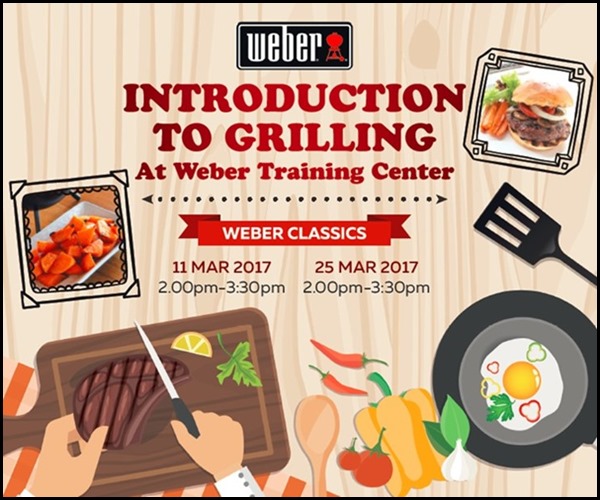 Grilling class for the month of March
Of course, you'll be using the state of the art Weber grills to do your cooking, but that's not to say you couldn't learn the skills to replicate the recipes at home on your own stove top. I have to warn you those, those grills look so sleek, you might just be tempted to cart one home after your grilling session.
Scroll down for pictures of the Singapore Weber store as well as pictures of the grilling session that I attended! We did roast chicken, steamed prawns Asian style and even cookies, all using Weber equipment. I kid you not!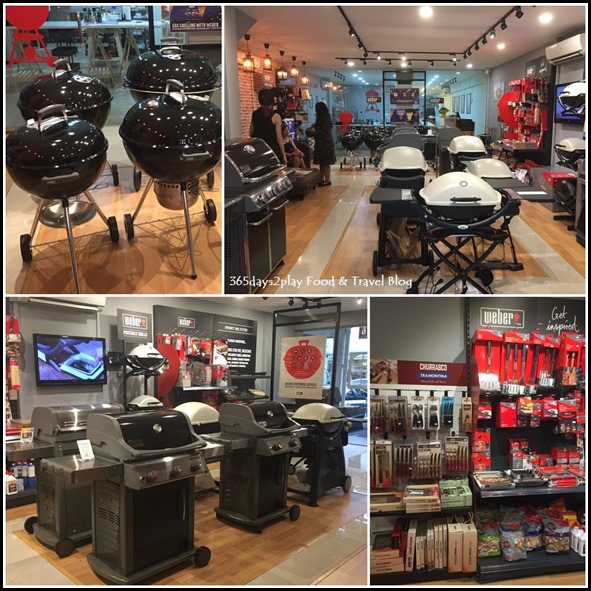 Look at all the grills. Don't you wish you could have one? Actually, I've been wanting to have a bbq grill for quite a number of years, that's one of the reasons I insisted on buying an apartment with a balcony. I'll have to send the Partner for some of these grilling sessions and he may just bring home one….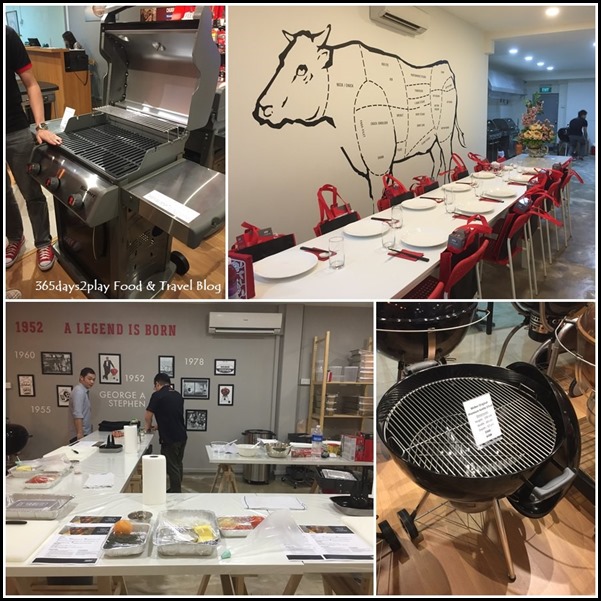 More grills, and pictures of the training/cooking class area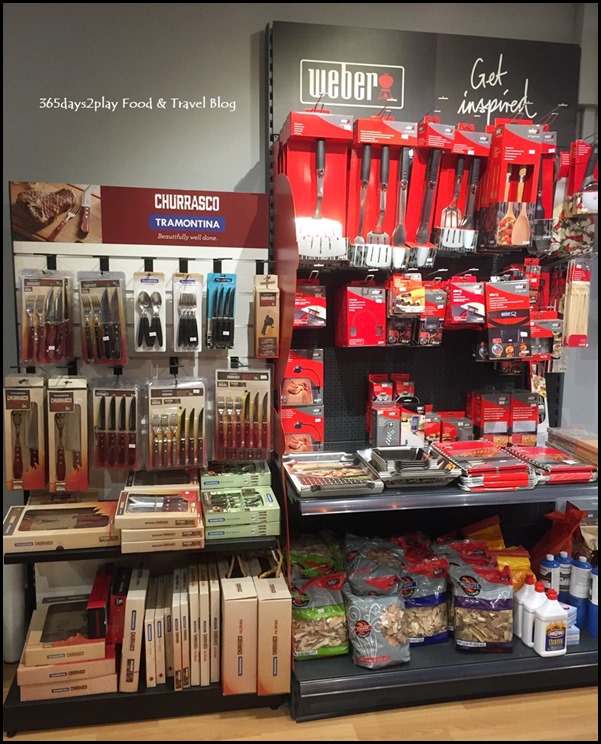 Oh well, if you can't afford a grill, what about knives or some smaller bbq equipment? They look so sleek too, but not cheap though. I'm a sucker for kitchen equipment and bakeware….did I mention I used to have 3 ovens at one point???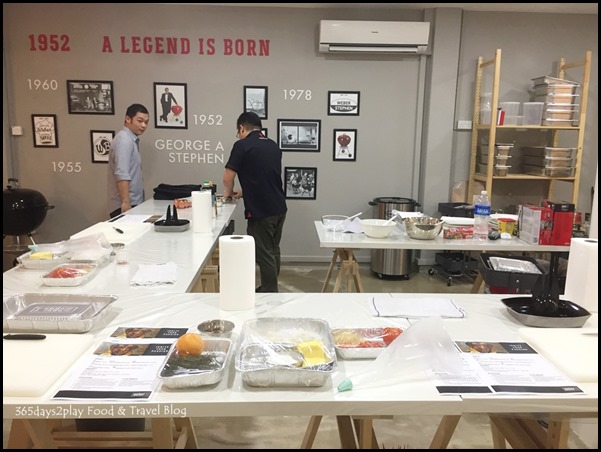 The best part about attending a culinary class is that all the ingredients have been measured out for you! I like to get stuck in immediately!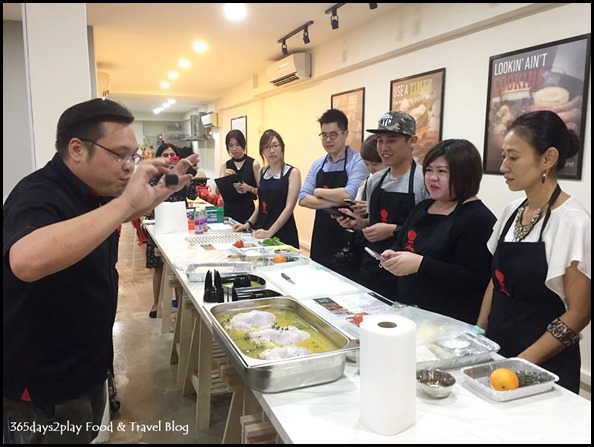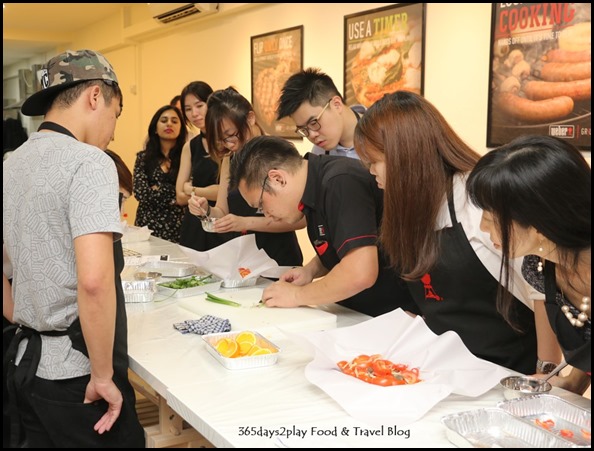 Chef explaining the cooking techniques and demonstrating some of the moves.
There's also plenty of hands-on opportunity during the class. My class was a little too squeamish and nobody wanted to truss the chicken!
Naked chickens all seasoned and ready to go into the grill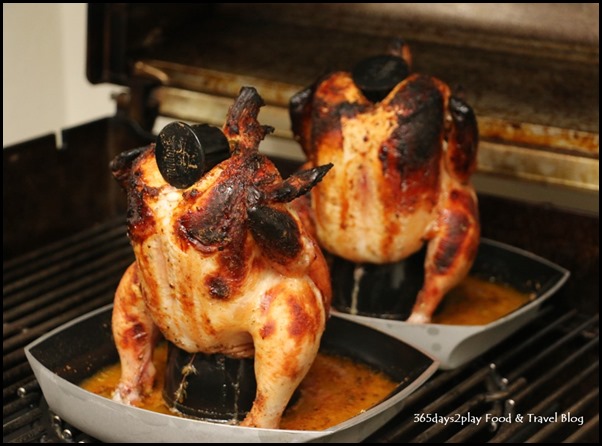 Grilled chicken!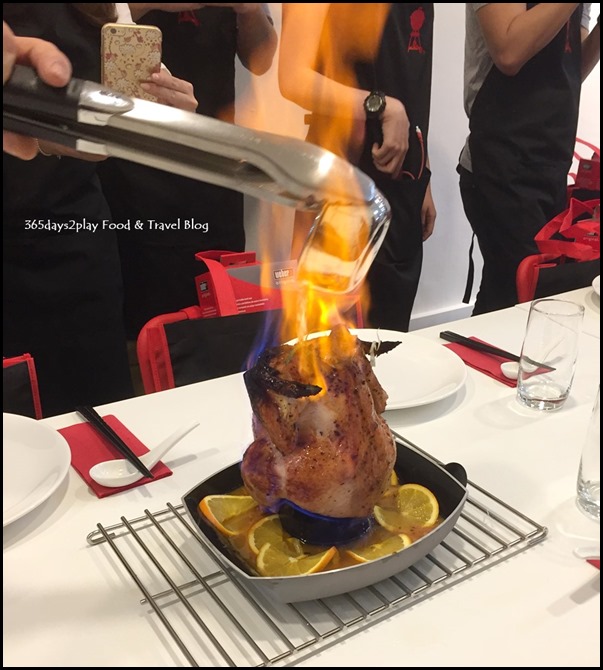 Chicken on fire!
Finished product!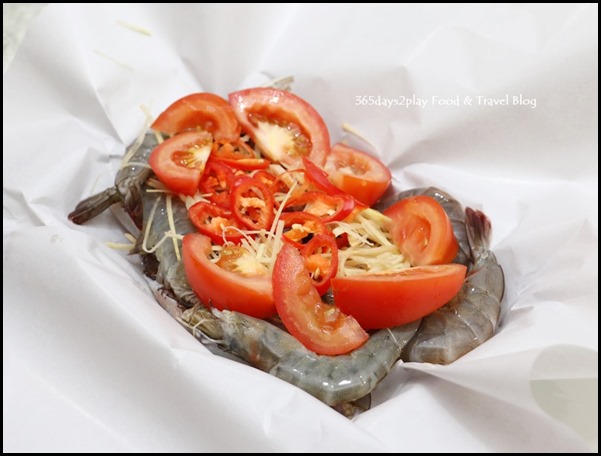 See I told you we also prepared prawns during the session. Bet you didn't know that a grill can also be used to steam food!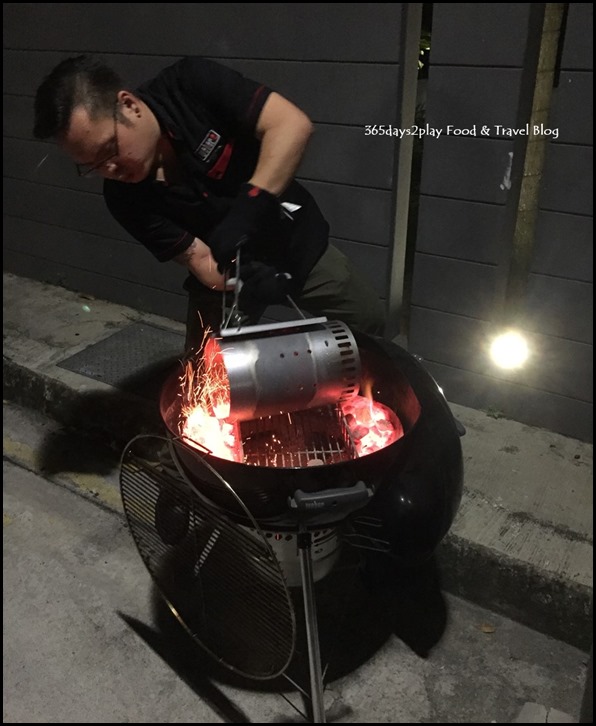 We used the outdoor grill for the prawns. Sorry, forgot to take a picture of the completed dish.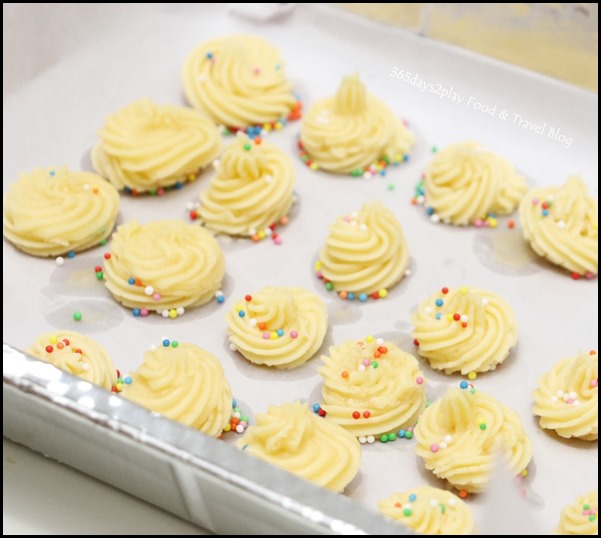 And you can also use the grill to bake cookies. Well technically speaking you can that is. Good for those of you who DO NOT actually own an oven and were thinking of whether to buy a grill or an oven. Now you know, a grill can be multi-purpose!
So, go check out those free cooking classes! Bring your girlfriends, bring your partners, or bring your colleagues for a free team-bonding! Free things must quickly grab right??? To RSVP, just call the Weber Customer Service team at +65 3159 1184 (Mon to Sat, 10.00am to 7.00pm) or email SupportAsia@WeberStephen.com. Visit the Weber Asia Facebook for updates on upcoming cooking classes.
---
Add me on Facebook, Instagram and Twitter if you want to be kept up to date with the latest happenings in the food and lifestyle scene in Singapore!
---
Weber Singapore
463 Joo Chiat Rd, Singapore 427675
+65 3159 1184
https://www.facebook.com/weberasia/