Merry Christmas Eve everyone! Hope you got all your Christmas shopping quite done. I have to confess that I will be owing some presents cuz I simply have not had the time to go think about buying presents, not when the wedding is like in A FEW DAYS TIME!!! How great it would be if we could dish out our Christmas presents AFTER Christmas! Then we would be able to buy all the goodies on discount! I love buying presents on discount. The budget is still the same, but for the same budget, I get to get my friends bigger and better presents!! Luckily, there are stuff that are already discounted, in most shopping malls in fact.
For example, if you were planning on going to a hosted Christmas party tonight, don't forget to get some bubby. Did you know you can get affordable yet good quality bubbly at Cold Storage? You have to check out Jaillance. I wrote about it a few months back, and in the time that has passed Jaillance has gone on to win several awards! France's leading brand of bottle-fermented sparkling wine, swept one gold, one silver and two bronze medals at the recent Challenge to the Best French Wines and Spirits for Asia.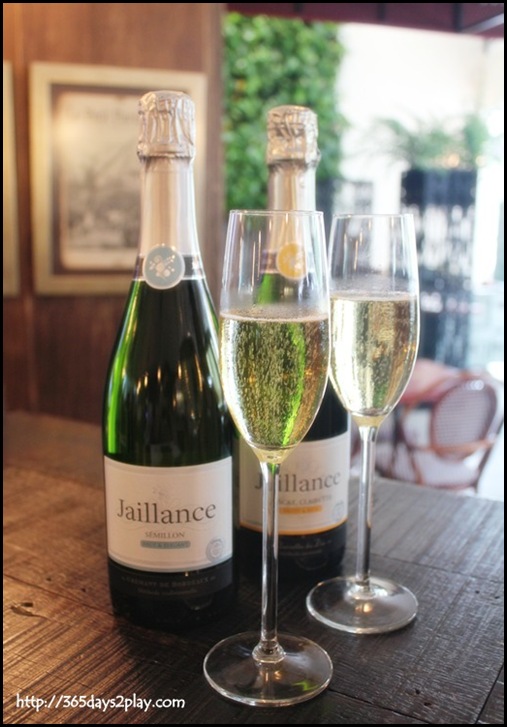 The Sémillon and the Muscat, Clairette retail at $29.90 and $26.90 respectively at Bottles & Bottles, Cold Storage, FairPrice, FairPrice Finest, FairPrice Xtra and MarketPlace. If you go today, you will find the bubbly on discount at Cold Storage. Think the Clairette costs only $25.
https://365days2play.com/2012/10/07/jaillance-the-n1-aop-sparkling-wine-brand-in-france-comes-to-singapore/