If the recently opened The Butcher's Kitchen sounds familiar, it's because it is opened by renowned butchery The Butcher which has been in Singapore for 14 years. This is one of the rare few places in Singapore where you can purchase your favourite meats to cook at home after sampling them for lunch or dinner.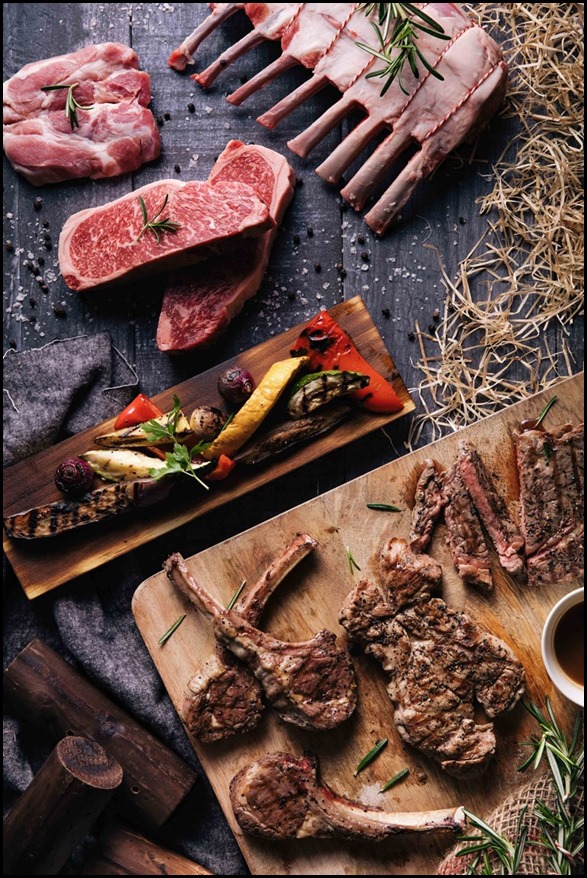 Photo credit : The Butcher's Kitchen
The Butcher's Kitchen's philosophy is to retail or serve meats that are certified organic from naturally raised animals, free from antibiotics, hormone promoters and steroids. The Butcher works directly with award-winning accredited producers, visiting their farms and processing facilities to authenticate the farm to table experience.
Being a person who cares about eating clean and natural foods, it is always good to be able to have more organic options. Although it naturally costs more to go the organic route, at least such options are made available, and hopefully this means more people become exposed to the philosophy of knowing what goes into their food.
When at The Butcher's Kitchen, one naturally has to check out the meats. The meats are prepared by grilling or pan frying with minimal marinating to focus on the quality and not the sauces. But actually, their menu is quite wide, and they have also have fish, pizzas, pastas, pies and even ice-cream, 2 huge counters worth in fact!
Scroll down to see what we sampled.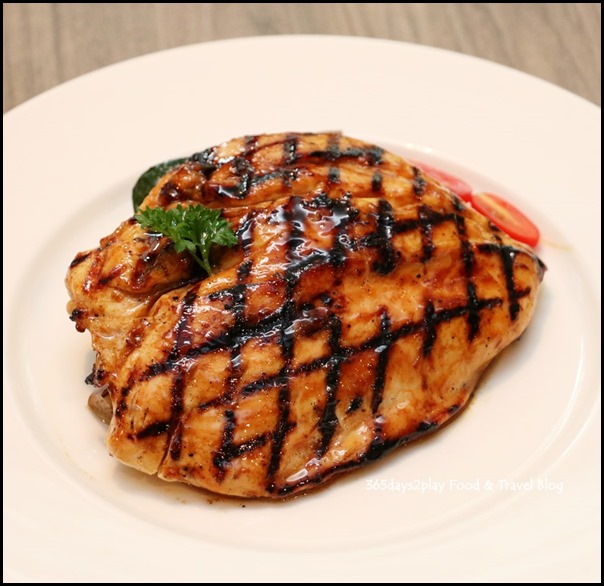 Grilled Chicken Breast $16
Surprisingly tender and not stringy or dry, for a chicken thigh loving person as I am. But since the Chicken Thigh also costs $16, my personal preference would still be to go with that.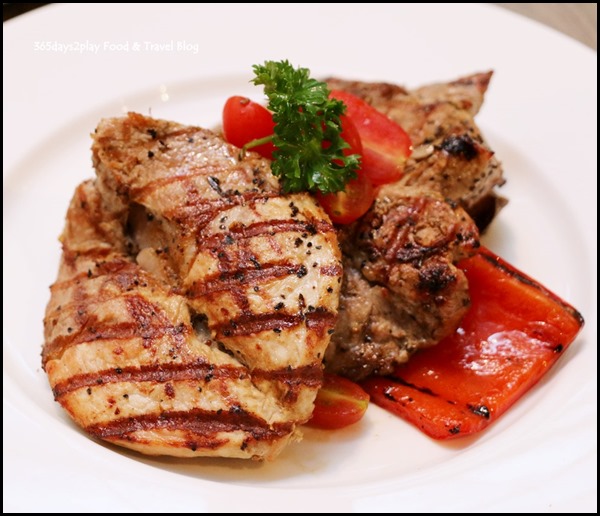 Pork Loin $19 and Pork Ribeye $29
I naturally preferred the pork ribeye because that has more fat in it! But the diet conscious should love the pork loin that has been simply grilled.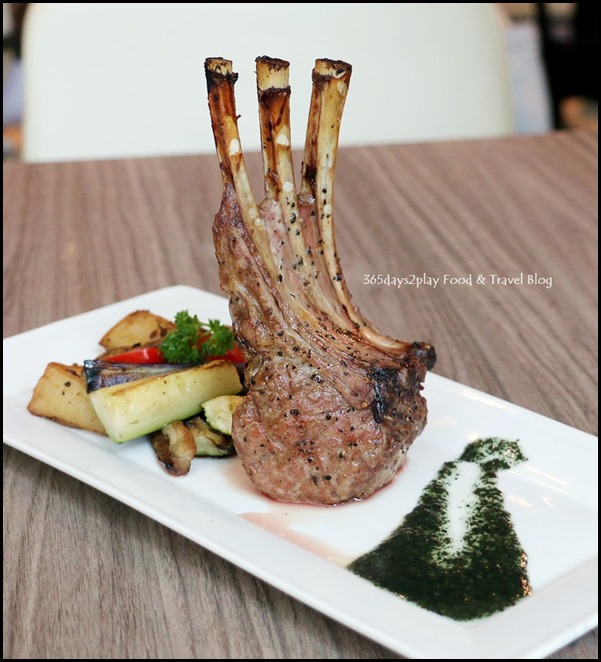 Lamb Rack $35
This was very good, tender, succulent and juicy.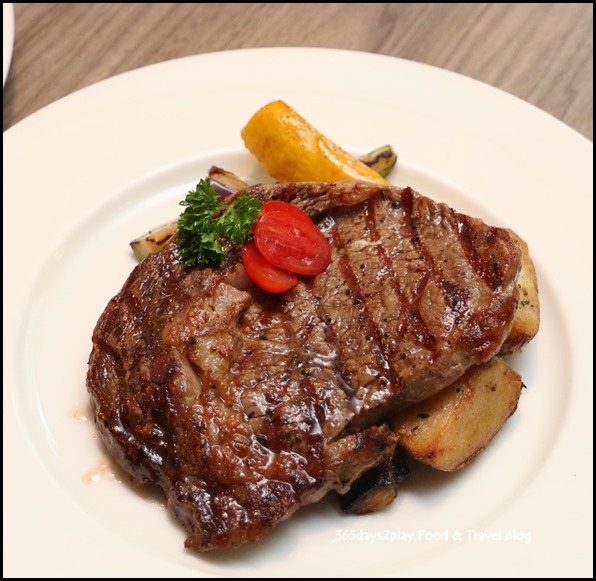 Nolan Grass Fed Ribeye $32
Ribeye, my favourite cut, and it's from a yearling so meaning more tender than an older cow.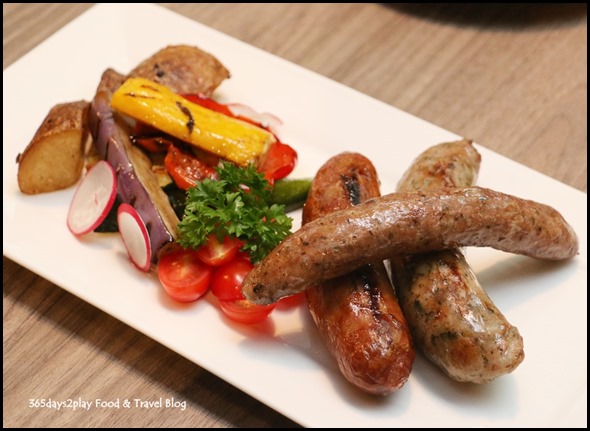 Sausages (Beef Chorizo, Country Style Beef, Rosemary Lamb) $18
Choose 3 from 7 different sausage flavours. Of the 3 above, my favourite was the beef chorizo. Always like a little bit of heat to spice things up.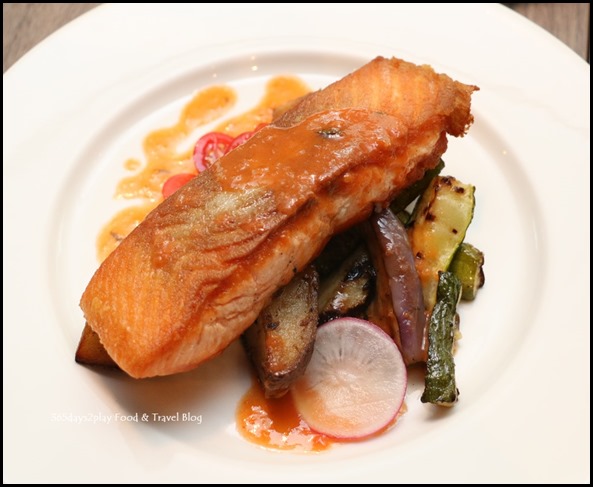 New Zealand King Salmon $29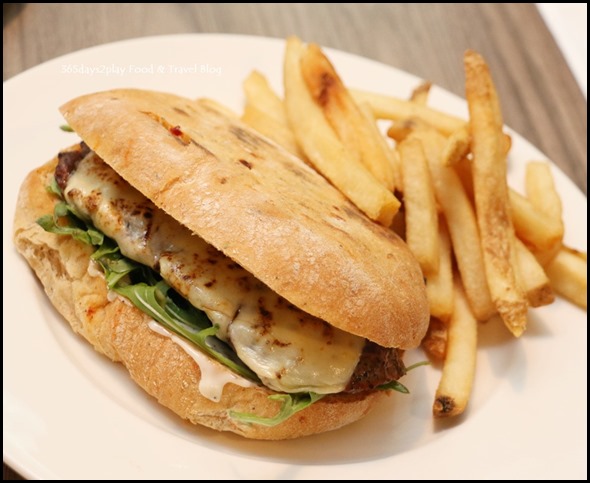 Beef Burger Dog $10
A more affordable choice for a meal if you have a budget going on.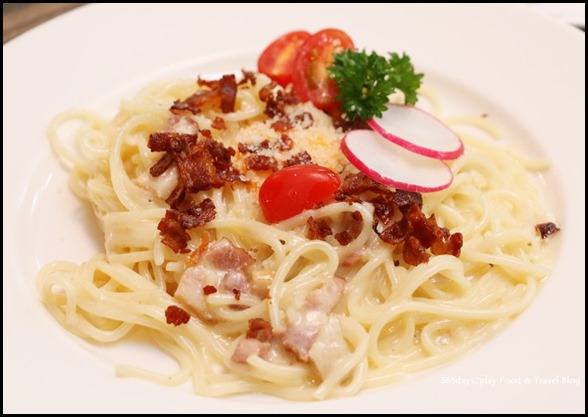 Carbonara $15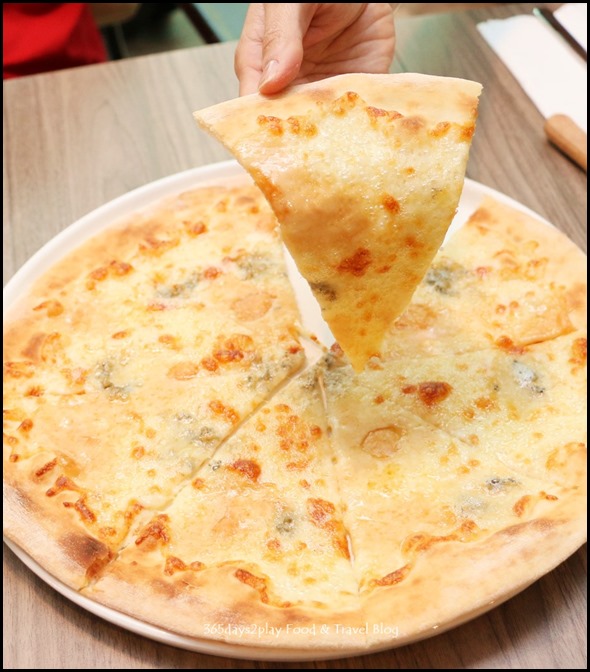 Four Cheese $25
After all that meat sampling, I was quite happy to have something else. The carb loving me went to order the Carbonara, and I still managed to polish off nearly half a plate (the other 5 people didn't eat much)! The Four Cheese pizza may not be oozing with cheese, but it was very good because of the strong cheese flavours on a thin floppy base.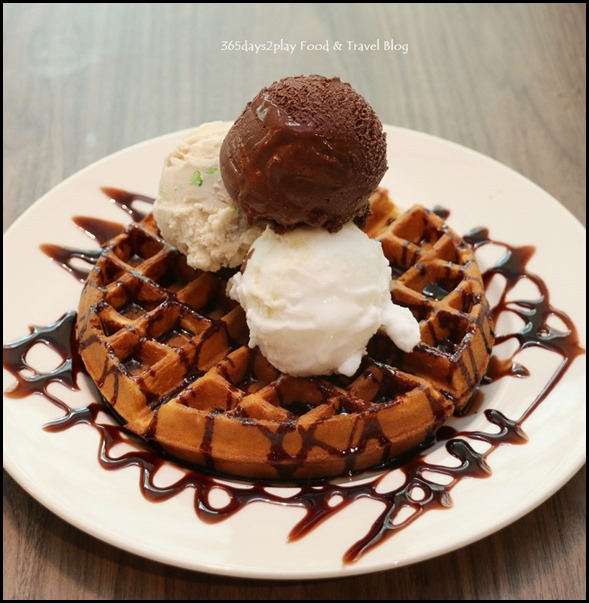 Waffles with 3 scoops of ice cream $14.80
Waffles and ice cream from a butchery-owned restaurant? Surprisingly good and in fact one of the better waffles I've had in a while. The waffles not just crisp, but they actually had flavour! So many waffles out there are just airy crusts, but this waffle here I could eat it on its own.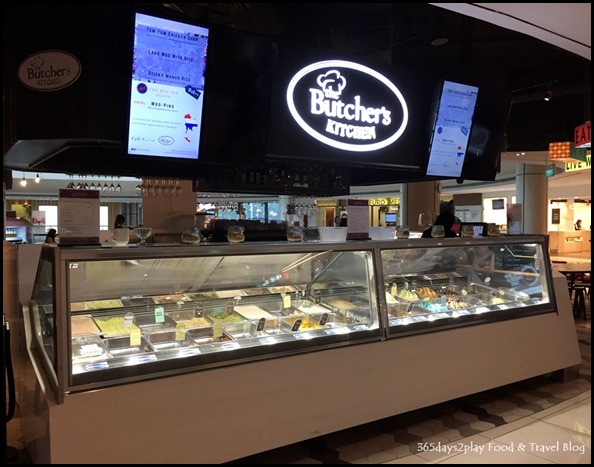 Many gelato flavours to choose from!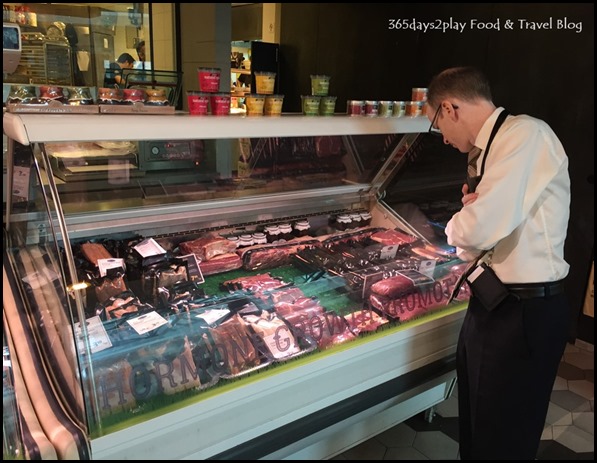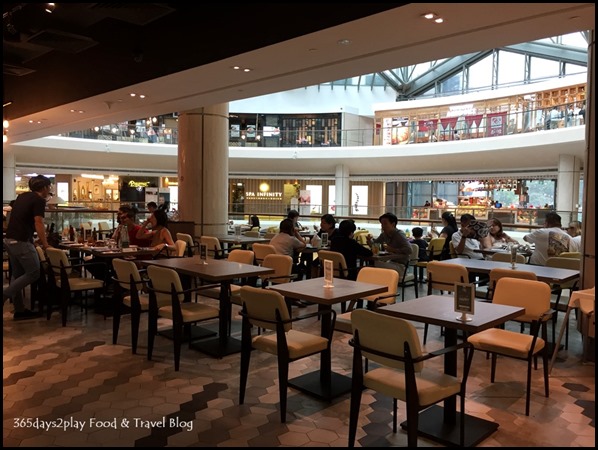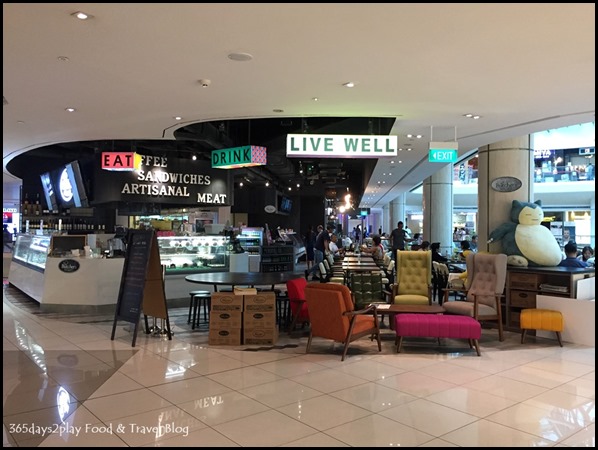 Current Promotions available at The Butcher's Kitchen
1.Breakfast Set from only $5.80++ includes an organic egg, freshly baked bun, cup of coffee/tea, fruit of the day (top up $3 for additional choice of either ham, sausage, or bacon)
2. Weekdays All Day 1 for 1 Steak Special $36++ Sirloin (Exclusive Premium Shorthorn Beef) (top up $20 for Tenderloin)*
3. Weekends Free glass of house pour wine for each set ordered of Sirloin Steak $36++, Ribeye Steak $38++*
4. Wine Buffet $30++ per person 5:30pm-7:30pm, 7:30pm-9:30pm (includes 5 varieties of white wines and 3 sparkling wines)
*Terms and conditions apply.
---
Add me on Facebook, Instagram and Twitter if you want to be kept up to date with the latest happenings in the food and lifestyle scene in Singapore!
---
The Butcher's Kitchen
Address: Suntec City Tower 1 & 2 (North Wing) Second Level #02-472
Telephone: +65 9616 0111
Website: http://www.thebutcherskitchen.sg
Email: info@thebutcher.com.sg
FB / TW / IG: #thebutcherskitchensg
Operating hours: Mondays to Sundays — 10am to 10pm;
Last order 9:30pm