I like going to Bugis Junction due to its convenient location and numerous shops, but unfortunately it's never been a place I associate with good and affordable food. Glad to report that I've since discovered a new and affordable restaurant to recommend everyone, called Josh's Grill. The price point is really attractive for a restaurant. For example, chicken dishes are $10.90 and pasta dishes start from $9.90 up to $14.90. They are even cheaper than Swensens next door, which a lot of families like to go to for their relatively affordable pricing.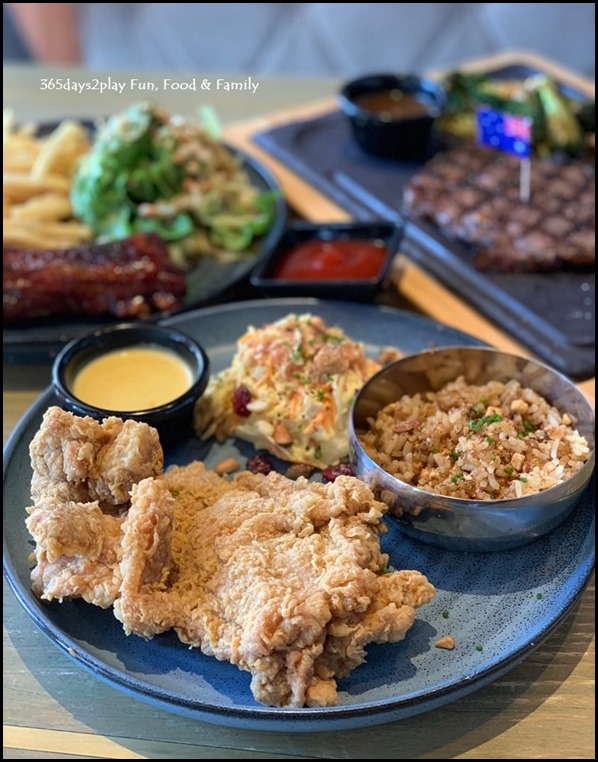 But what makes Josh's Grill even more value-for-money is that the mains all comes with your choice of two sides. This concept is not uncommon in Singapore. For example Buddy Hoagies, Astons and Kenny Rogers boast such a concept where you get to choose from a range of sides. What makes Josh's Grill stand out is their variety of side dishes. Take for example the Mala veggies. I've never seen a Western restaurant offer this as a side dish, and now I'm wondering why the hell not?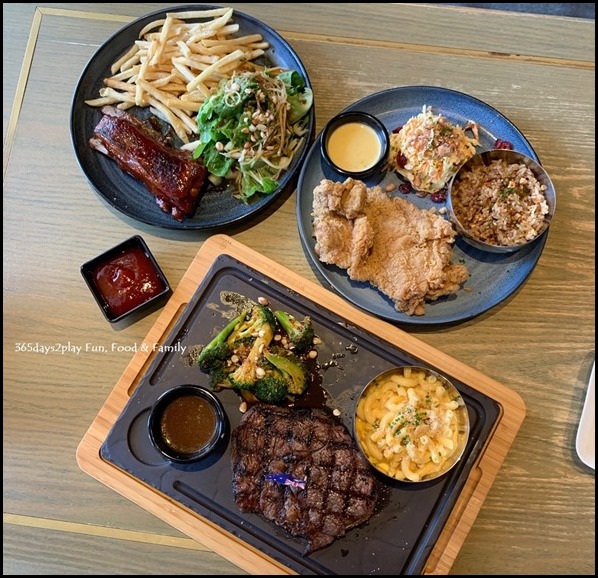 Aside from your usual baked potato, mashed potato and French fries, here are some of the more unique sides to choose from:
– Baked Onion Rice with Crushed Almonds
– Mala Broccoli with Crushed Peanuts
– Cheesy Butter Rice
– Sauteed Brussel Sprouts
– Green Mango & Pineapple Salad
– Mesclun Salad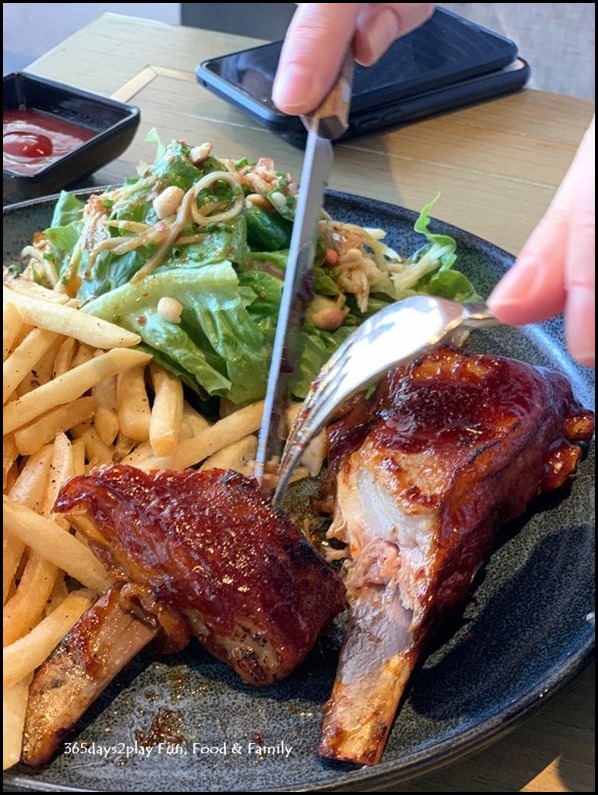 The husband ordered the lamb ribs with BBQ sauce $24.90 while I ordered the AU Wagyu Ribeye Steak $49.90. And instead of starters, we decided to go for the Fried Chicken Chop with Salted Egg Sauce $10.90 as it's only a couple of dollars more expensive than the seafood platter we were considering, but so much bigger, and more sides to choose!
Even though we eat lamb a lot, we've never had lamb ribs before. The meat was really tender and the BBQ glaze made it moreish. It was very enjoyable although towards the end it did feel a bit fattening. My Wagyu Ribeye steak was a little thinner than I expected for the pricing, but luckily it was tender, as wagyu ribeye should be. There is also a non Wagyu version of the ribeye, at only $20.90. I wonder how that compares. The chicken was also quite enjoyable. It doesn't have a super crispy or greasy covering, which is good since we already have the salted egg sauce to drizzle on, or else it might be an overkill. I drizzled the salted egg sauce over everything I ate, since I love anything salted egg.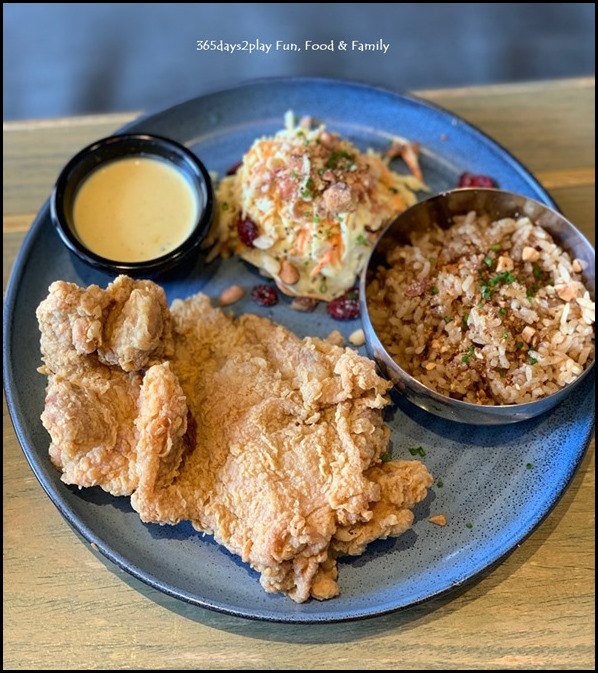 We had a good time trying out the SIX(!) sides that we were allowed to order. As mentioned above, the Mala broccoli tasted as good as what you get at the Mala Xiang Guo places. Where else can you get mala stuff with Western food? I had to order the Mac & Cheese simply because I love Mac & Cheese. The Green Mango & Pineapple Salad was also a refreshing option, and again its Asian elements helps to cut through the greasiness of Western food.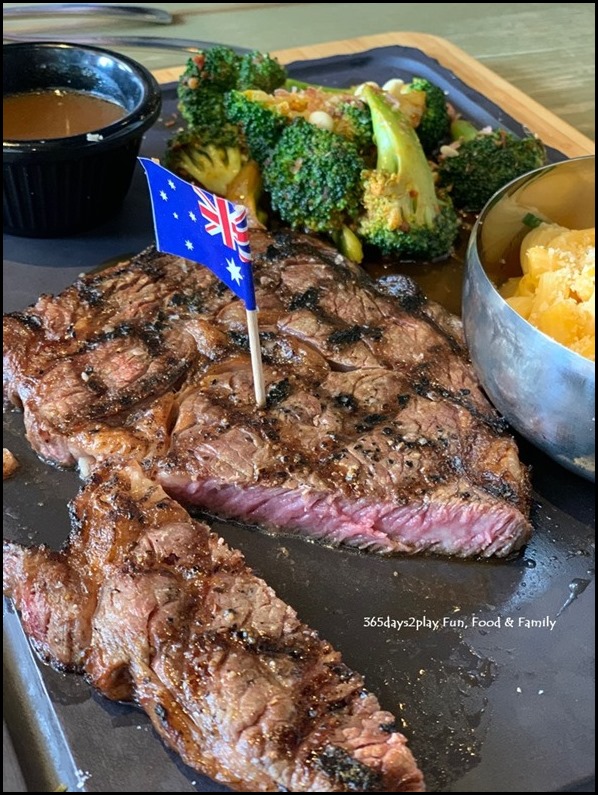 Medium rare, which is how I like it.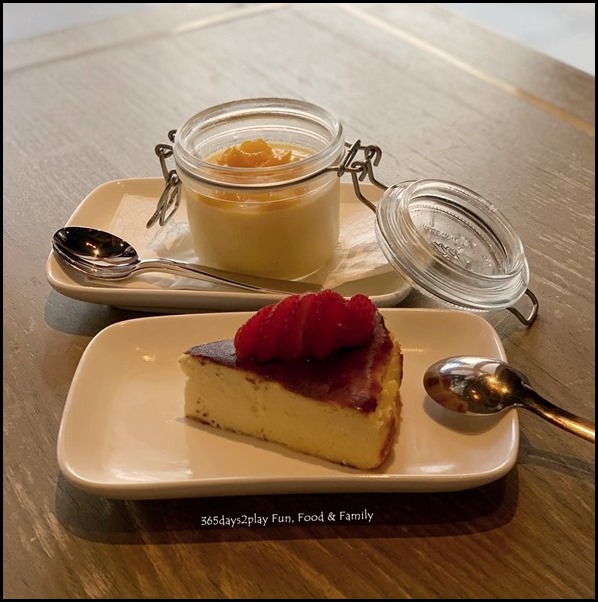 Basque Burnt Cheese cake and Mango Pudding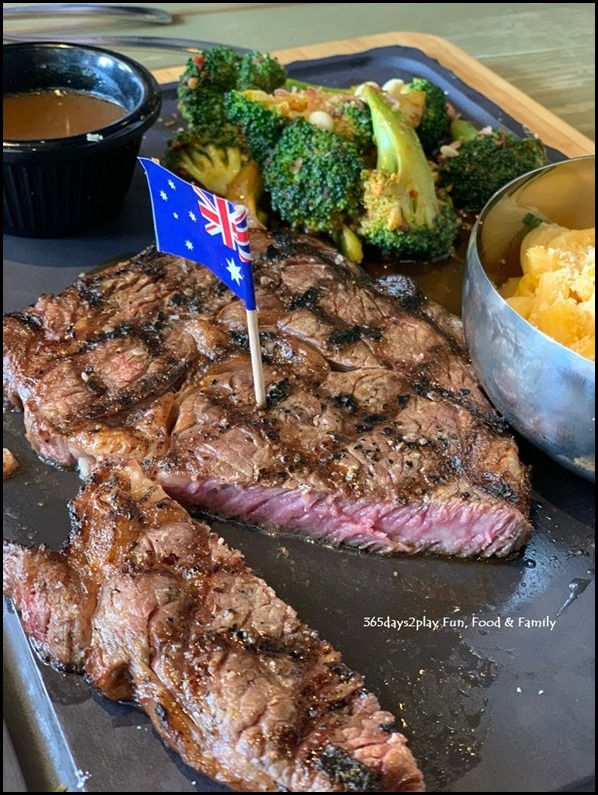 more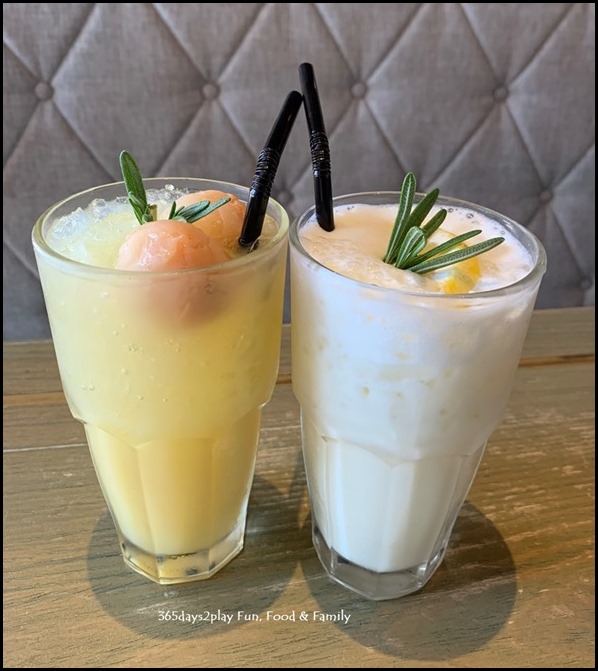 Fruity and refreshing drinks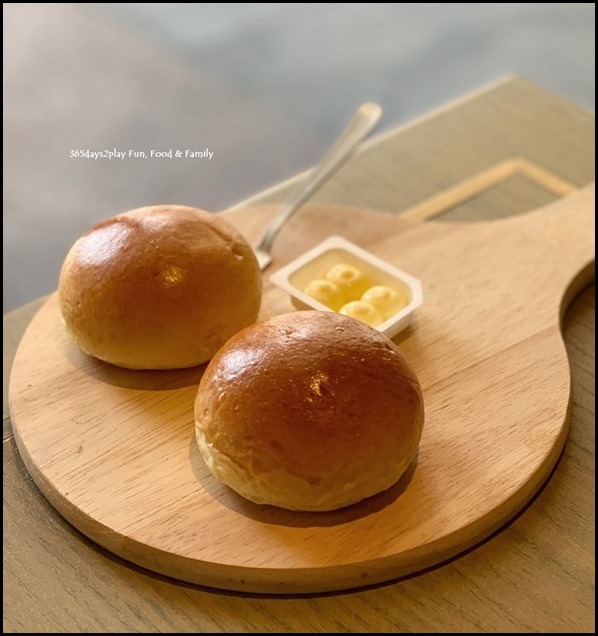 Hey the complimentary bread is good, and that's always a good sign that you're in for a good meal.
Josh's Grill Menu
Even though this was a Media invite, we definitely see ourselves returning again thanks to the good food, affordable prices and prime location. Thank you Josh's Grill for the kind invitation.
Josh's Grill
200 Victoria Street #01-69 Bugis Junction, Singapore 188021
Open daily from 11am — 10pm
Telephone : +65 63378633