With a name like Big Sake Bar, you'd be forgiven for thinking that they only do alcohol. But in actual fact, Big Sake Bar has a pretty extensive izakaya menu, and interestingly, they also do an 8 course Omakase for $88 nett. $108 nett gets you the omakase set with a Tokkuri (carafe) of sake from your choice of 3 premium sakes.
To enjoy the omakase, you would need to make an advanced reservation, the omakase is only served at the main sushi counter and that area only seats 6. You will be able to watch Head Chef Andy skilfully prepare each dish right in front of you. Speaking of Chef Andy, beneath the young-looking and quiet exterior lies a person with some serious knife skills. Although he does not have formal culinary training, he has worked at Ricciotti and The Sushi Bar before taking on the role of head chef at Big Sake Bar.
The omakase is only available until the end of 2017, so you better be quick about it. Scroll down for pictures of the delicious dishes.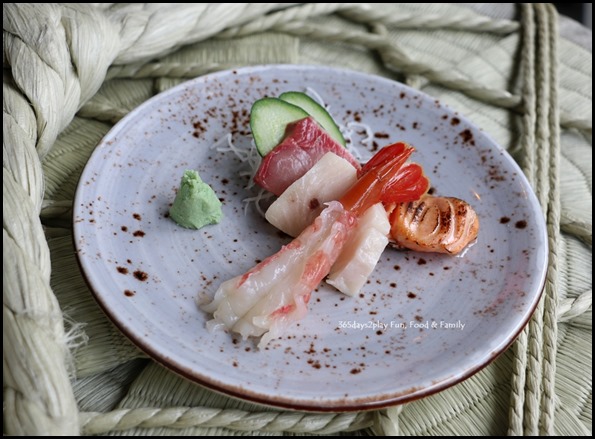 Sashimi Platter
Thick slices of very fresh tasting swordfish, salmon, seared salmon and botan shrimp. Doesn't require much more description than that. Shipments of fish from Japan come in 3 times a week.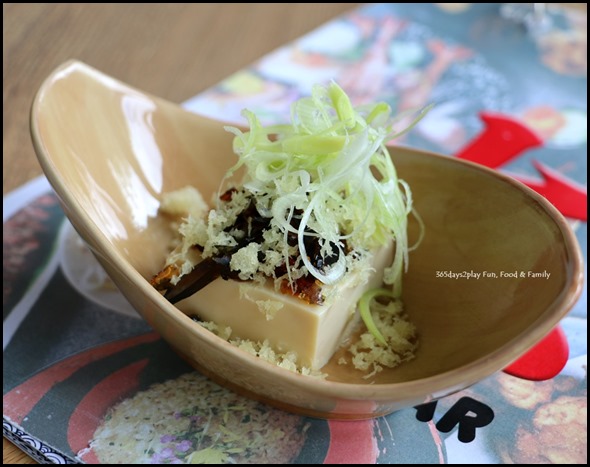 Century Egg Tofu
As a foodie, I pride myself on being able to enjoy all kinds of flavours. There are very few things that I do not eat (I draw the line on food that is still alive!). Century egg is one of them. In my younger days, I found the taste overpoweringly pungent and bitter. But strangely, my tastebuds seem to have mellowed and in recent years, I can tolerate, and perhaps even appreciate a bit of century egg. I actually liked this century egg tofu dish. The tofu is made in-house and there is just a little bit of century egg, plus crispy bits to make this dish quite palatable.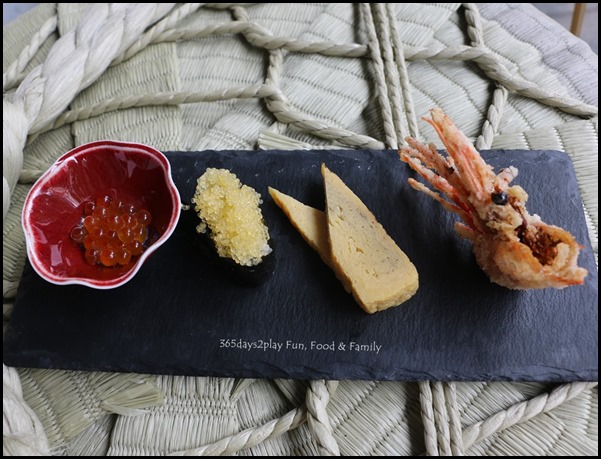 Sushi Platter
Three out of 4 of the above are eggs of various origins. Who can resist Ikura, but the middle 2 were more run of the mill. I liked the deep-fried prawn head shell, whose body we ate during the sashimi round. I crunched up every single bit except the eyeball.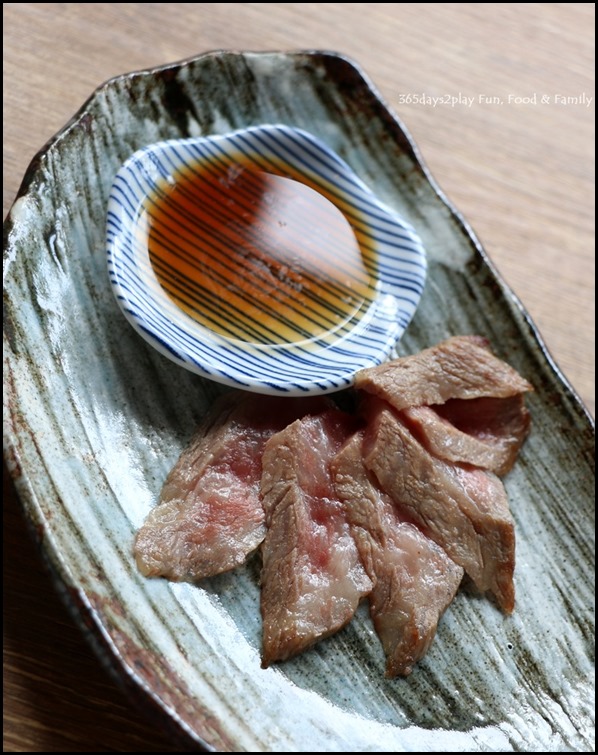 Wagyu Beef Sirloin
Wagyu beef is served two ways. This above was seared lightly and paired with just a simple Ponzu sauce so that you can still taste the richly marbled flavour of the beef.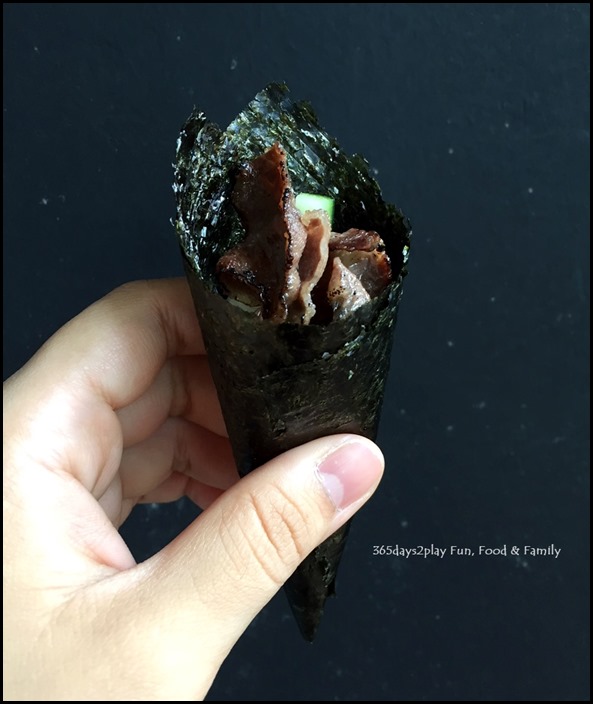 Wagyu Beef Maki
Here the beef has received more heat treatment such that it almost resembles bacon. I think I would prefer the earlier version rather than this maki.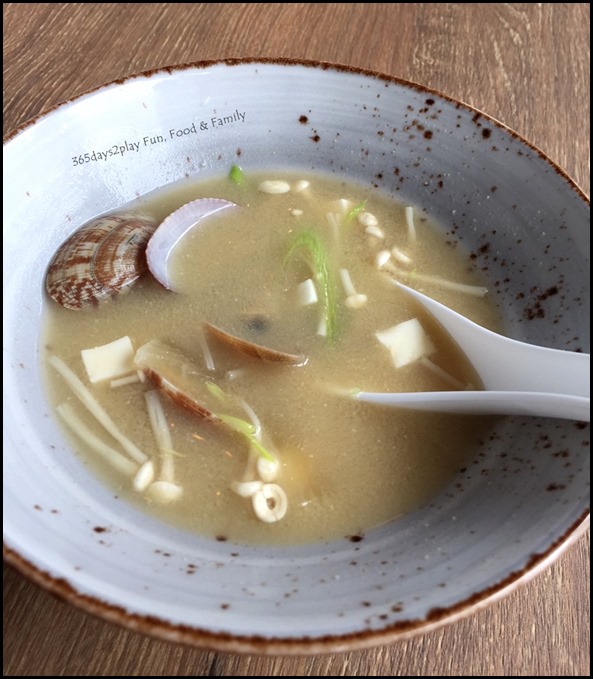 Asari Miso Soup
A warm and comforting miso soup with several clams, mushrooms and tofu.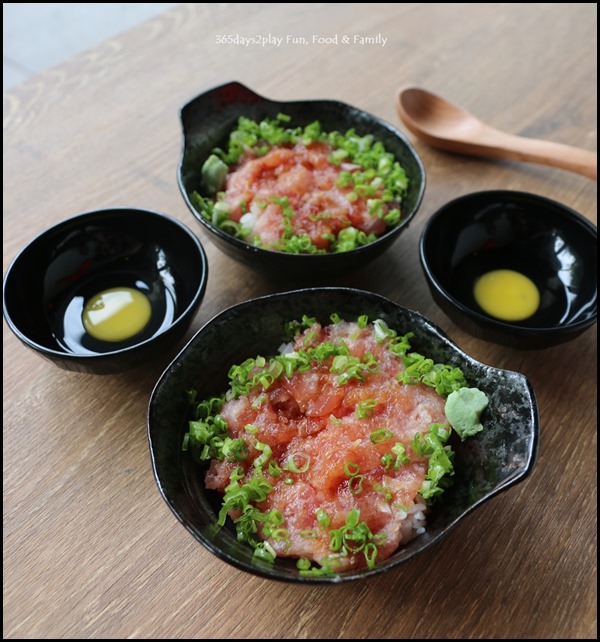 Negitoro Don
I have always found tuna to be more bland than salmon, but the fatty tuna belly was used here. The resultant combination of fatty tuna and egg mixed with warm rice was surprisingly enjoyable. Delicate and smooth.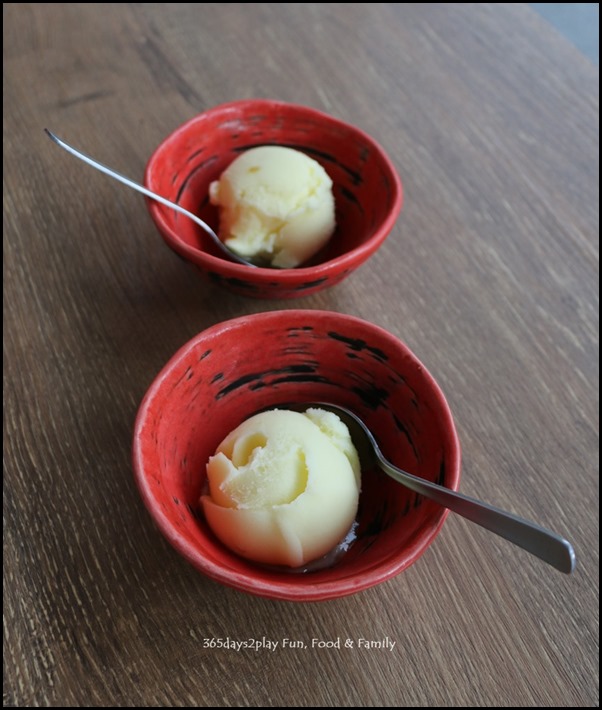 Yuzu Ice Cream — A pleasant and refreshing palate cleanser to end off the meal.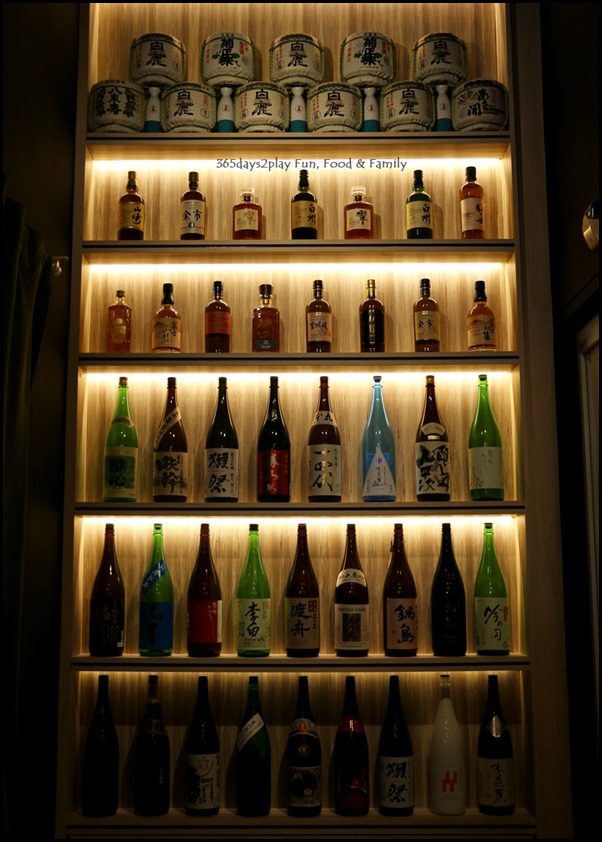 If you are a sake lover, you would fall in love with this shelf!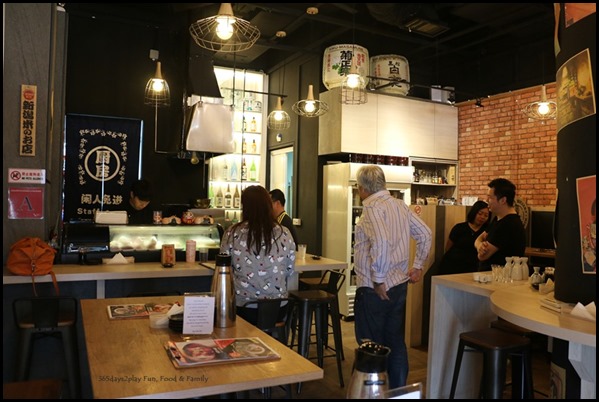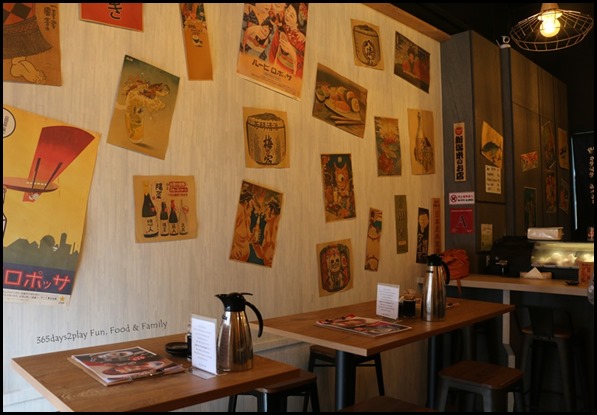 ---
Add me on Facebook, Instagram and Twitter if you want to be kept up to date with the latest happenings in the food and lifestyle scene in Singapore!
---
Big Sake Bar
302 Beach Road, Concourse Skyline #01-01 Singapore 199600
Opening Hours : Monday to Saturdays from 5pm — 12 am
Tel: +65 6291 2700
Email: enquiry@bigsakebar.com
Website: bigsakebar.com
Facebook : www.facebook.com/bigsakebar