If you are a fan of Lester Li's King of Fried Rice, you need to check out their new brand – MentaiKing. No prizes for guessing that this new outlet focuses on Mentaiko dishes. Opened in September 2022, this is Chef's way of paying homage to his favourite Japanese ingredient – mentaiko!

Choose from 4 different types of rice bowls
– Mentai Salmon $10.90
– Mentai Tiger Prawns $9.90
– Mentai Beef Cube $9.90
– Mentai Pork Cutlet $8.90
The bowls are topped generously with the secret homemade mentaiko mayo dressing, and torched gently.
The rice is no ordinary rice as well and possibly the differentiating factor between all other foodcourt outlets offering Mentaiko bowls. Garlic butter rice is served instead of just plain Japanese white rice. I was pleasantly surprised with my 1st bite. The garlic hits you quite strongly and as I am a garlic fan, more is more. And you need it strong too to combat the Mentaiko flavour. Being a mentaiko fan myself, I actually wouldnt mind a stronger mentaiko flavour. But I guess this would please most tastebuds.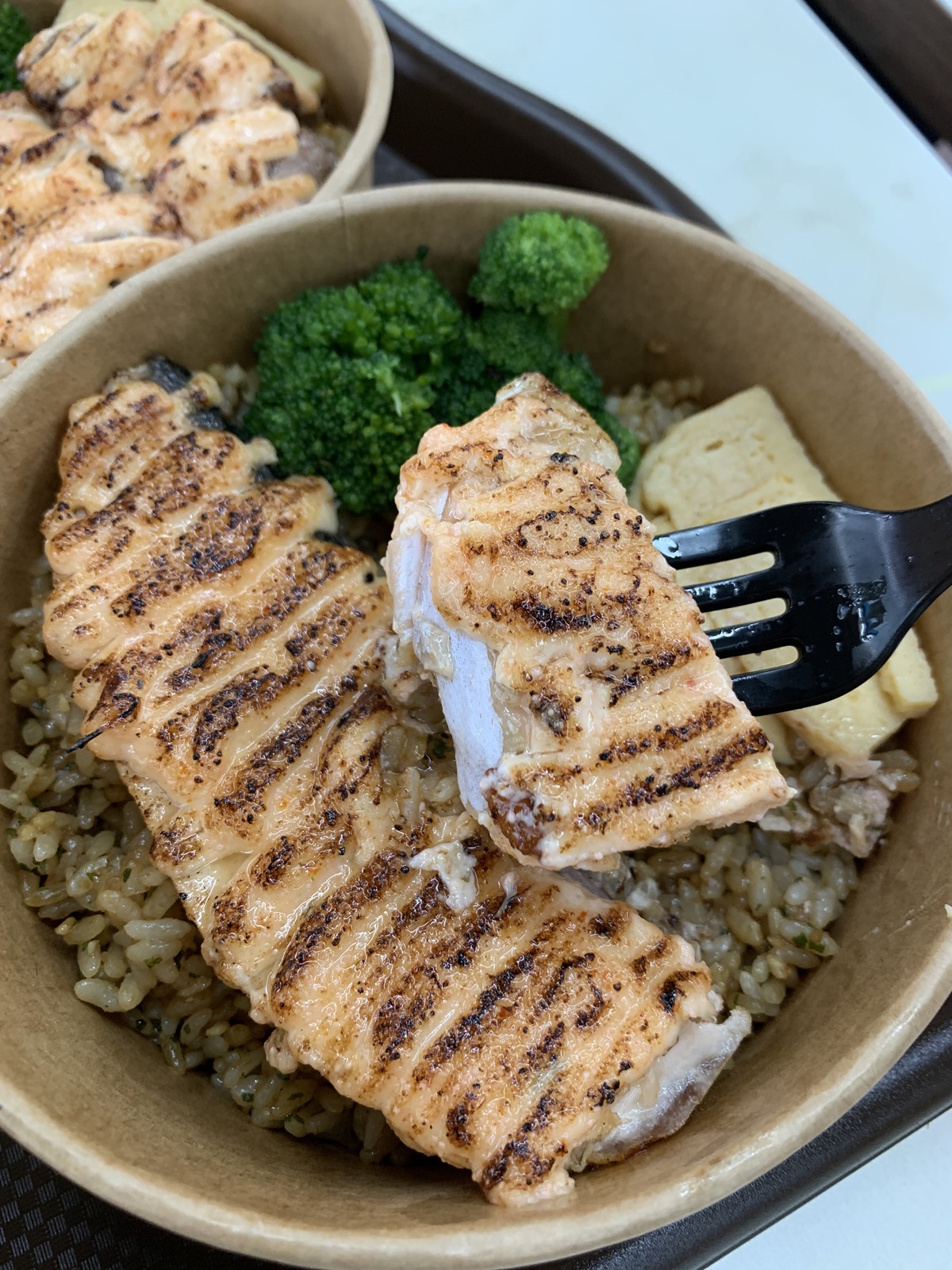 Salmon was so tender!
Of the four bowls, I enjoyed the salmon and the prawns the most. I'm so afraid of ordering salmon outside as it tends to be overcooked, but no, MentaiKing's salmon was so tender and soft. The portion size is also slightly larger than certain other places I've been to. The prawns were fresh, substantial and meaty. The pork is good too but I happen to prefer the 1st two. As for the beef, there was a generous amount for the pricing, but I thought the beef could have had a bit more flavour.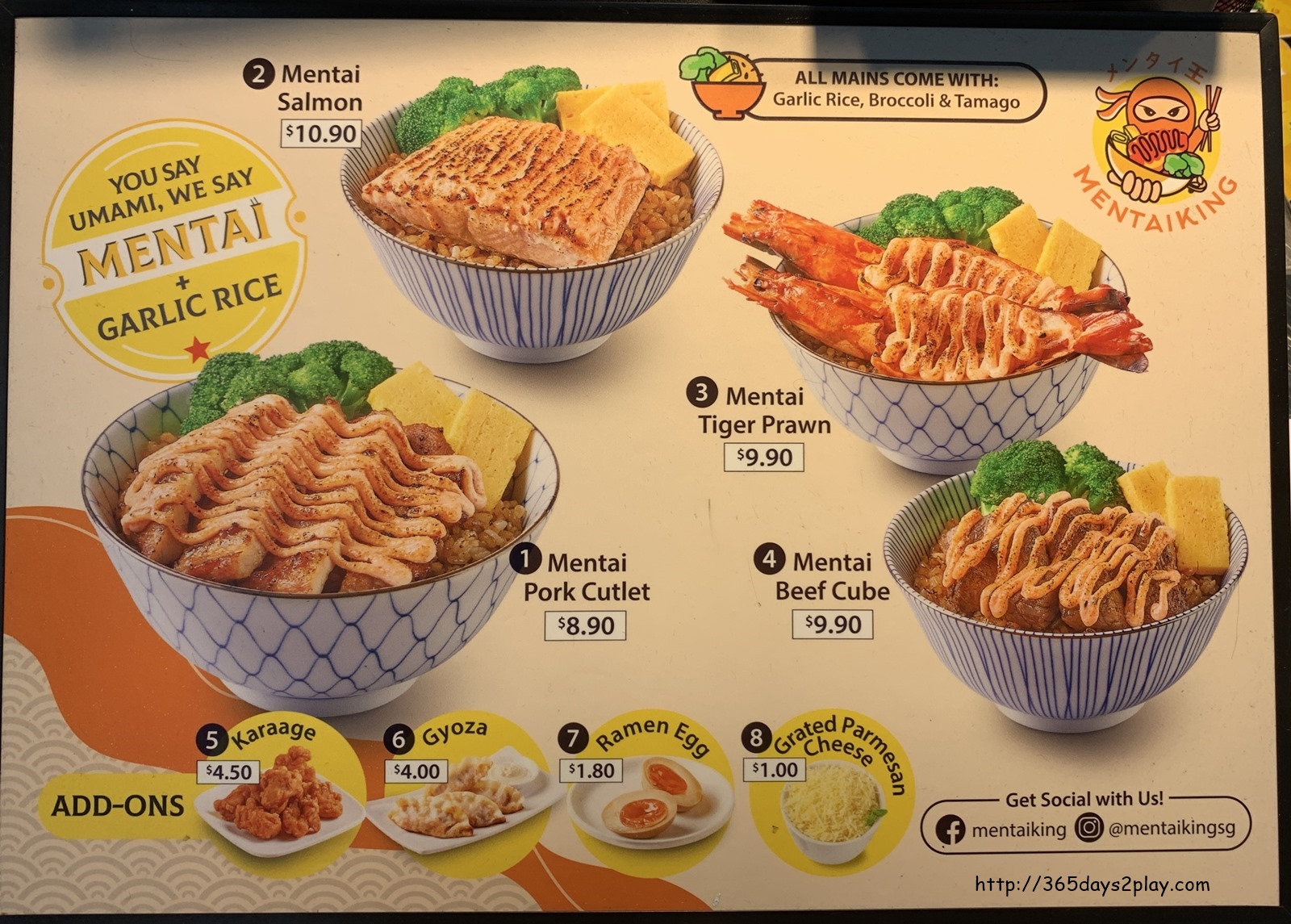 MentaiKing Menu and pricing
All in all, a very enjoyable bowl of Mentaiko goodness from MentaiKing. Not exactly cheap fare for a food court but the price is somewhat justified by the portion size and quality of ingredients, as well as the use of garlic rice instead of just plain rice.
Scroll down for more photos of MentaiKing
Mentai Beef Cube $9.90
Mentai Pork Cutlet $8.90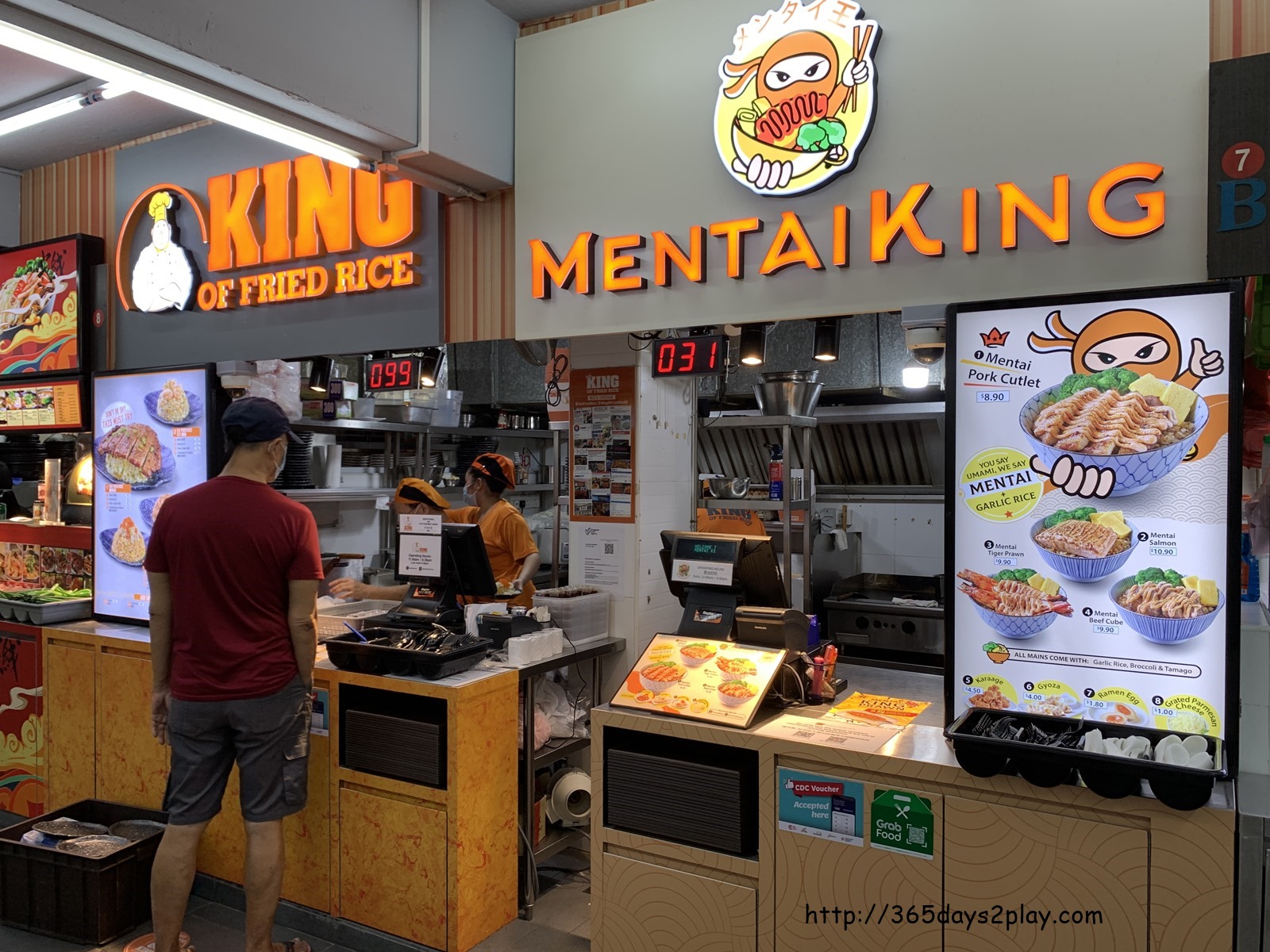 Picture of the MentaiKing stall, which is directly next to the King of Fried Rice stall at Boon Keng City Food Court.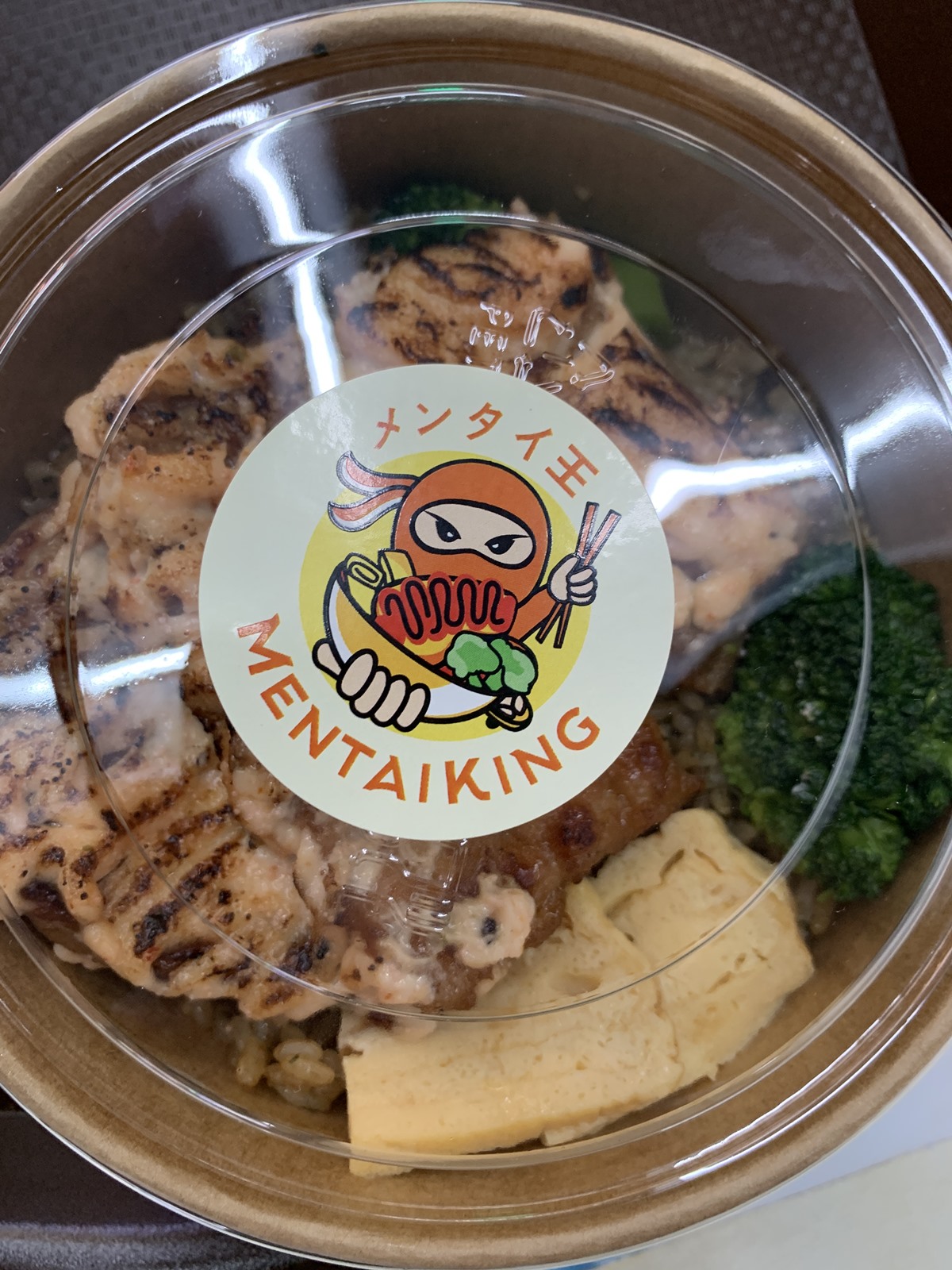 The 3 of us were given 4 bowls to share. The bowls are actually quite filling because of richness from the garlic rice and mentaiko. So we ended up tarpowing one box back home. 🙂
MentaiKing
27 Bendemeer Road, Singapore 330027 ( Directly outside Exit B of Boon Keng MRT Station)
Mondays to Sundays: 11am to 9pm
Payment mode: Cash only
https://www.instagram.com/mentaikingsg/