Happy birthday to myself!! My parents took me and @Edward365 for a birthday lunch at @Misato. The last time I was here was back in 2018! Good to know this place is still around despite many upheavals in the F&B industry, and especially at Centrepoint. Quite a number of F&Bs have vacated in the last couple of years, and there always seems to be some empty unit around even prior to COVID times.
If you scout around through the grape vine, you will know that Misato is known for their value for money food, that is served in nice tableware. This much has not changed. My familiar favourites were still all on the menu. There are a couple of new dishes (I think but I'm not sure), it would be nice if they had more new dishes. But their existing dishes and concept continue to rake in the customers, so I guess there's no need to fix something that's not broken I guess. Their prices have increased by $1 to $2 from my first visit back in 2017.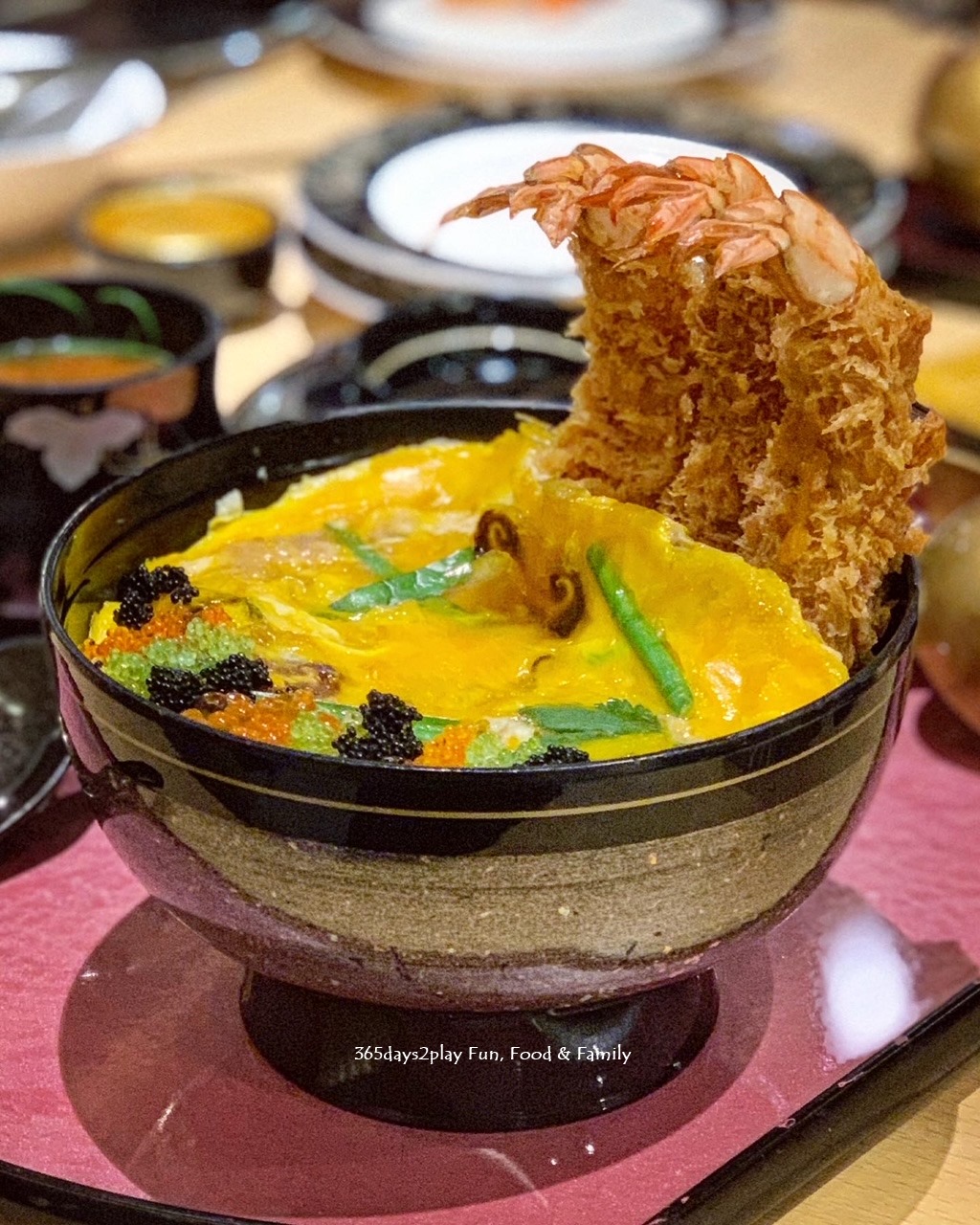 Misato Ebi Donburi Set $19.90
Anyway, trying this Ebi Donburi for the first time. The breaded live tiger prawns are huge, and the runny eggy top is really delicious too. The coloured roes are more decorative (or for the 'gram) than anything else as they are too mild tasting. The portion size looked fine to me upon serving, but in the end I couldn't finish half my rice!
Edward surprisingly polished off 90% of his black pig tonkatsu $19.90. The katsu was really crispy and did not taste oily, and you can have as much tonkatsu sauce as you want as it is served on the side. The shredded Japanese cabbage is crisp and helps give the palate a breather, and you are allowed a second serving if you ask for it. You can also have Chicken Katsu instead for $17.90
My father got the wasabi prawns (also using live tiger prawns) which was enjoyable, but he said my prawns looked bigger and would have been the more value-for-money order if he had known in advance.
My mother got the above seafood hotpot set that comes with live tiger prawns, Norwegian salmon etc in niboshi broth. It's good in that it's mild and pleasantly sweet from the veggies rather than from heavy use of seasoning.
Scroll to the 4th video to see a violent shaking of the jelly
Do not leave without ordering this Matcha Bavarois, which is a premium green tea French pudding. I fell in love with it back in 2017 and at $7.90 then, it was a more compelling order. It still tastes just as good but it now costs $9.90. Also the most wobbly pudding I have ever seen. Have fun shaking it!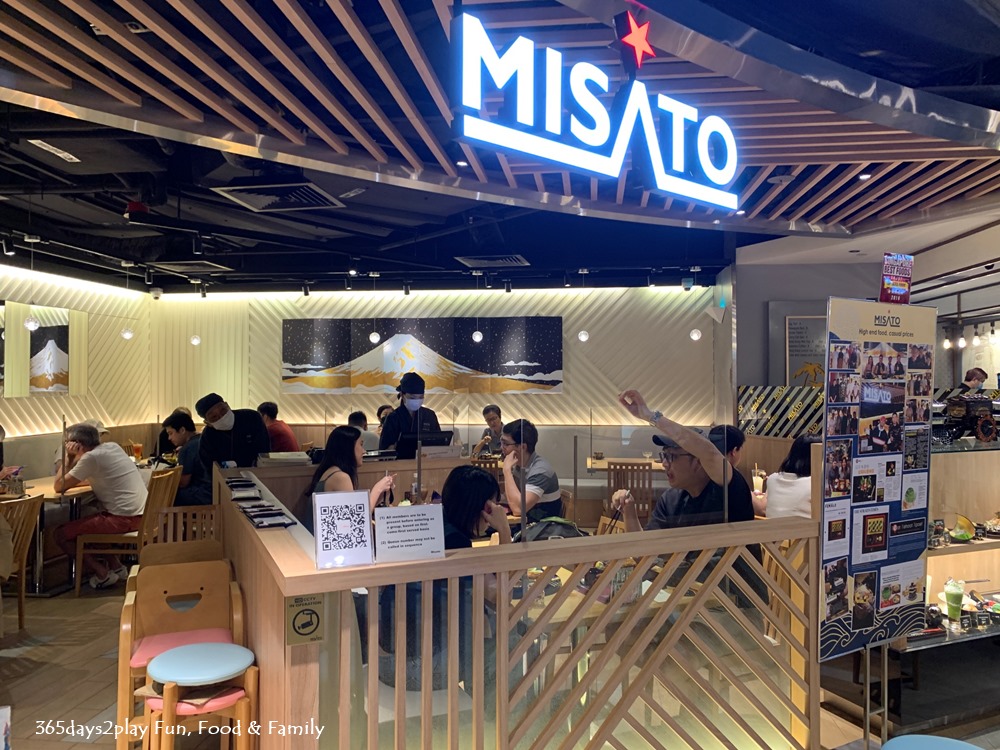 They don't take reservations so customers in the know will arrive by 11.45 am to chope a place when they open at 12noon!
Misato Singapore
Address: 176 Orchard Road #01-33E The Centrepoint, Gastro+, Singapore 238843
Opening Hours: Tuesdays to Sundays –> 1pm – 3pm, 6pm – 10pm | Closed on Mondays
Instagram: