[Media Invite]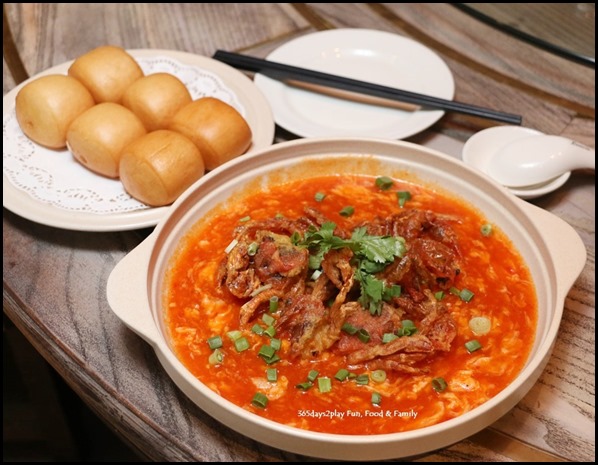 Chilli Soft Shell Crab and Fried Mantou $42.80 (M)
Celebrate Singapore's birthday month at Dian Xiao Er with Chilli crab, one of Singapore's beloved and iconic dishes. But what's special about this chilli crab is that soft-shell crab is used, so for once, we can all just dive right in with our mantous in hand, slurping up the luxurious sweet and spicy chilli crab sauce, without having to fiddle with hard shells and cracked nails. It's a wonder this dish is not more commonly found! And alas, you have only up to 2 September to enjoy this!
Dian Xiao Er is famous for its roast duck, but there are numerous popular dishes to try as well. Some of these dishes have the Health Promotion Board stamp of approval, meaning they are lower in calories, salt content etc, in comparison with similar dishes. Feel free to indulge a little more, but everything in moderation as they say.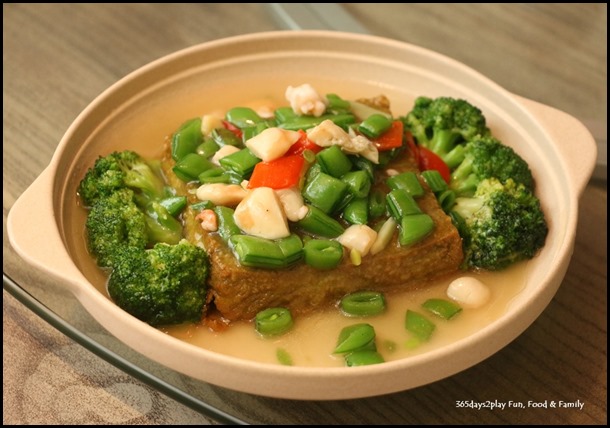 Homemade Wheatgrass Tofu with Seafood $14.80(S)
One of the healthier dishes to order is this wheatgrass tofu. Do not be put off by the mention of wheatgrass, because the wheatgrass taste is not detectable. It is mainly used to lend a green hue to the pillowy soft interior.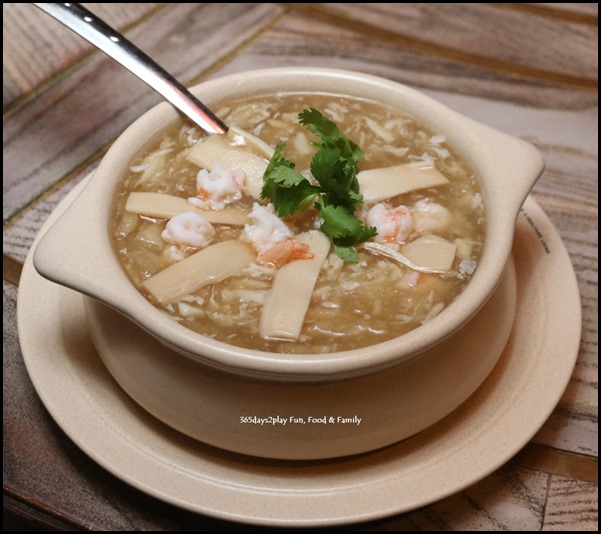 Fish Maw Thick Soup with Seafood $26.40(M)
Fish maw is the key ingredient in this soup, and there is much more of it as compared to the other seafood items. Great with me because I love fish maw. A very pleasant and mild tasting soup, I didn't even have to add any vinegar to it, which people usually do add.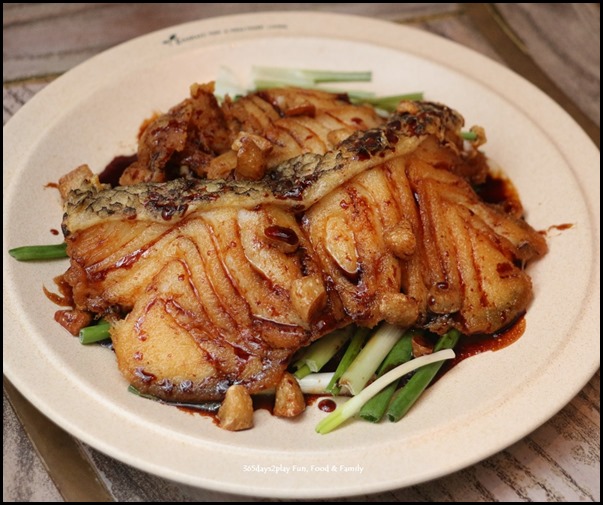 Silver Cod Fish in Superior Soy Sauce (Fried) $41.80 (M)
Deliciously rich tasting cod fish, soft and flaky but with a nice crisp on the exterior, my regret is I didn't cut myself a larger portion!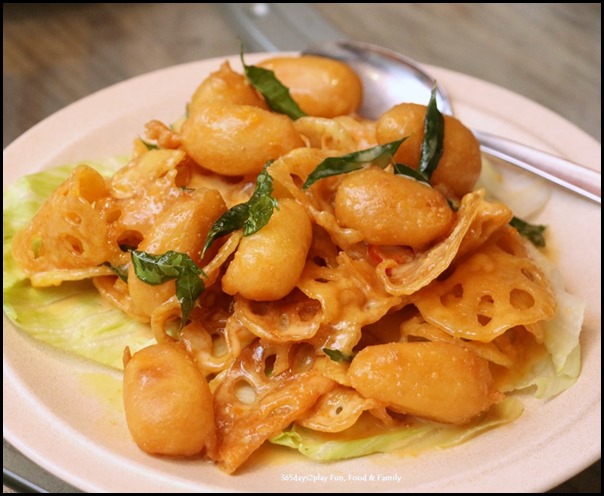 Golden Lotus Roots with Pumpkin 黄金双赢 $18(M)
This is basically deep fried lotus roots and pumpkin fritters slathered with a salted-egg yolk sauce. I have to warn you, this is super addictive. Every single person at our tasting session had multiple servings of the lotus root chips. They are almost as crisp as a cracker, and elevated to heavenly status with the salted-egg yolk sauce. The pumpkin was nice, but let's be frank, everyone wanted more of the lotus roots. I am told they do not sell the lotus roots separately for the purpose of presenting a balanced dish, so you have to eat your veg before you can go crazy on the lotus root chips.
---
Add me on Facebook, Instagram and Twitter if you want to be kept up to date with the latest happenings in the food and lifestyle scene in Singapore!
---
Dian Xiao Er (Various locations)
311 New Upper Changi Road, #01-73/74, Bedok Mall, Singapore 467360
Mon — Fri: 11.00am — 3pm (Last order at 2.30pm) | 5.30pm — 10pm (Last order at 9.30pm)
Weekend and Public Holiday: 11.00am — 10pm (Last order at 9.30pm)
Telephone: 68449266