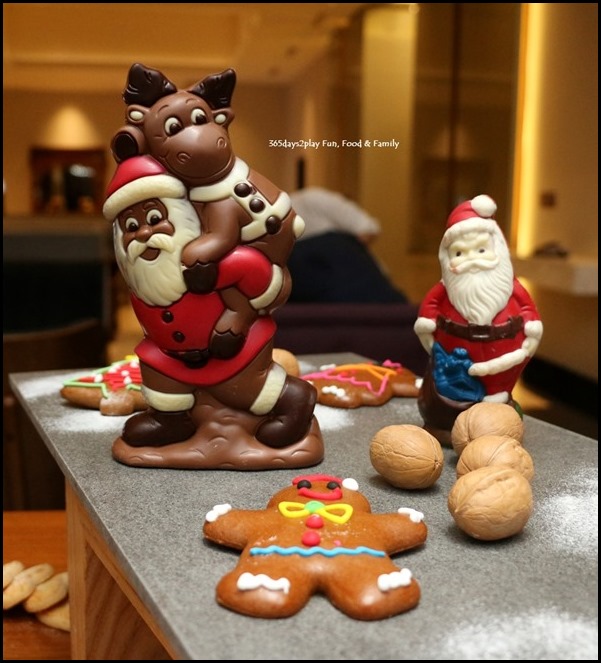 Swissotel Merchant Court is the place to go if you're looking for Christmas log cake that still looks like a wooden log, and edible Santas, reindeer and gingerbreadmen. Don't these cute little chocolate figurines just put you in such a Christmassy mood? You'll be able to enjoy this and more at the Festive Feast at Ellenborough Market Cafe.
A log looking log cake!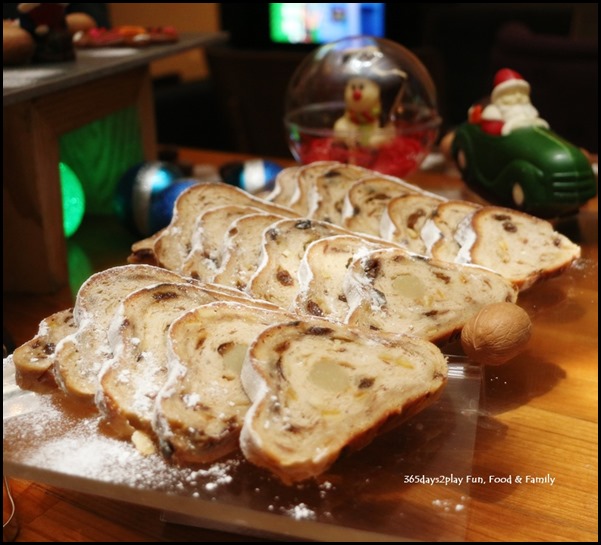 Christmas Stollen and other festive treats will be available for takeaway.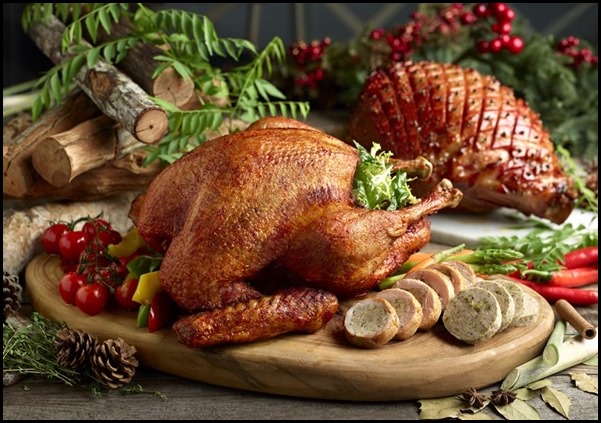 Other Christmas buffet items includes this East meets West Turkey with Cranberry and "Kam Heong" Sauce (Golden Fragrant Spicy Sauce prepared with dried shrimps, curry powder, shallots and garlic). But what you really cannot miss is the braised short rib of beef with winter mushrooms. The short ribs are fork tender and the sauce so robust with flavour. Even if you're not a fan of beef, at least take some mushrooms, as they have soaked up the delicious sauce. Other Christmas favourites include  Almond Stollen, Ivory Valrhona Yule Log with Pandan Roulade, White Sesame Mousse and Azuki Red Bean.
Details of the Festive Feast at Ellenborough Market Cafe as follows:
Lunch (Monday to Sunday) S$58++ (Adult) S$29++ (Child)
Dinner (Monday to Sunday) S$78++ (Adult) S$39++ (Child)
3 — 31 December 2018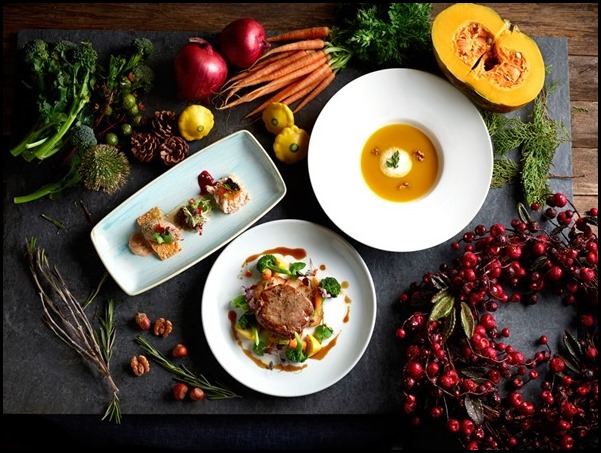 If you're not one for buffets, Blue Potato Restaurant that is situated right next to the pool might be your thing. Crab Louie Salad, Duck Rilette, Micro Greens, and Pumpkin Bisque will be served, followed by a choice of either Roast Turkey Breast or Grain-fed Tenderloin with Herb Potatoes and Root Vegetables. Finally, a caramel Yule Log Cake with Fresh Berries and Vanilla Ice Cream. $88 ++ per person.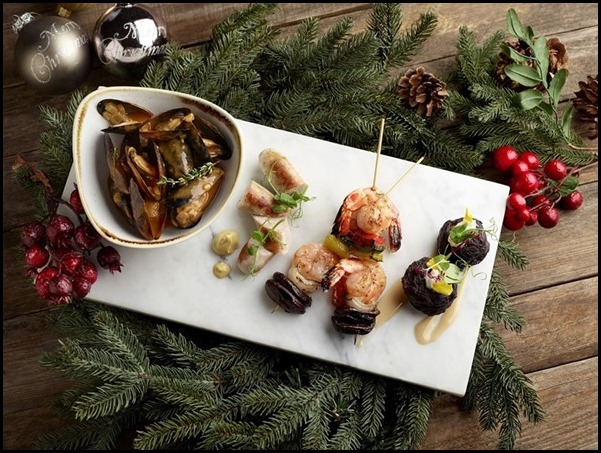 But if you just want to bask in some Christmassy atmosphere without overeating, you can consider gourmet festive tapas and celebratory cocktails at the Crossroads Bar. Tapas such as Pork Sausage, Hokkaido Scallop, Skewer Prawn, Drunken Mussels, Mini Turkey Burger Charcoal Bun etc will be available, from $16++ onwards.
---
Add me on Facebook, Instagram and Twitter if you want to be kept up to date with the latest happenings in the food and lifestyle scene in Singapore!
Click here for more Festive dining options
Click here for where to go to enjoy Christmas activities (meet Santa, experience snow, Christmas Markets, Live shows for the kiddos etc)
---
Swissotel Merchant Court
20 Merchant Rd, Singapore 058281
For enquiries and reservations, please call 6239 1847/1848 or email dining.merchantcourt@swissotel.com
https://www.swissotel.com/hotels/singapore-merchant-court/dining/dining-offers/