A happy Chinese New Year to all of you out there! I hope you enjoyed the long weekend! For me, I took Monday off as well, and including Thursday's half-day, it was a luxurious 4.5 days of festivities, relaxation and binging to my heart's content.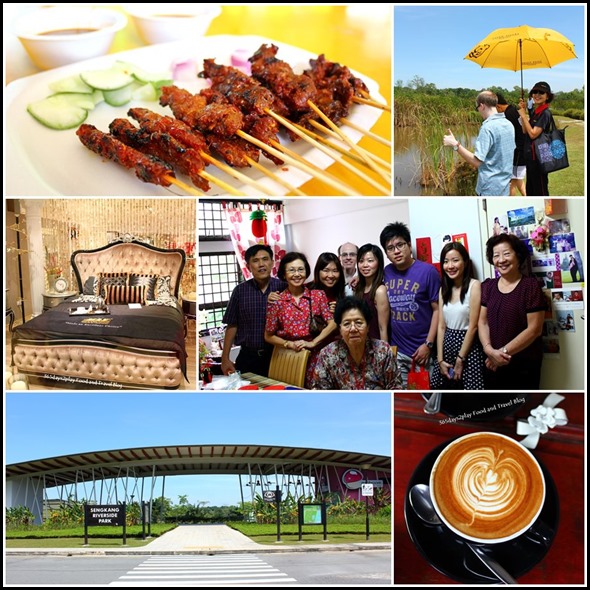 In a nutshell, this was what I did over the 4.5 days. If it doesn't look very CNYish, it's because I only visited 2 places to bai nian. I've been told that many people wish for a quiet new year, but you miss most what you don't have. I wish I had a close knit extended family to celebrate Chinese New Year with, just like how it was in years past. Thankfully, even though we only had 2 official places to visit, we still spent our time well visiting other places, such as a park, furniture stores, makan places and cafes!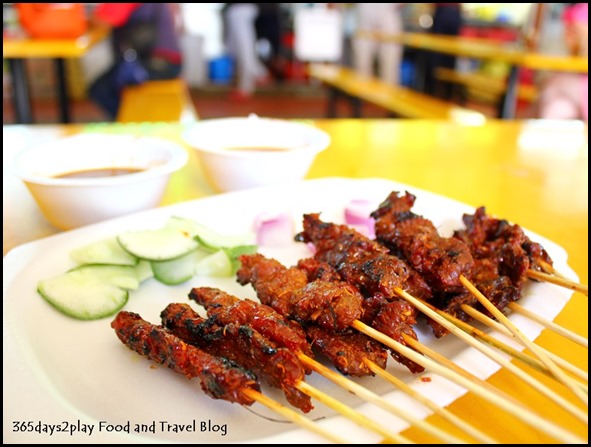 Bedok Corner Food Centre Satay Obek
After the 1st visiting pitstop, we decided to go for some Satay. For some reason, Satay is one of the must haves for Chinese New Year for my family. You don't know my parents, one is a pescetarian and the other is a health fanatic, so Satay is a NO NO. Of course we may still have it now and then, if necessary, but it usually comes with a whole truckload of naggings and health warnings. But on this special day called Chinese New Year, I may have Satay to my heart's content (if I pay for it), without having to endure an earful.
Previously, we would head for the satay stall at the Tanjong Pagar Railway Station. Eating there was obviously not just about the food but also about the unique ambience. Alas, Tanjong Pagar Railway Station is no more, so we then moved on to the food street next to Lau Pasat. Last year, it rained so bad, we had to get an umbrella to collect the satay, and we ate the satay in the safety of the car! It was lovely as it reminded me of the times when we would buy fish and chips overseas and have them in the car as well, while on holiday!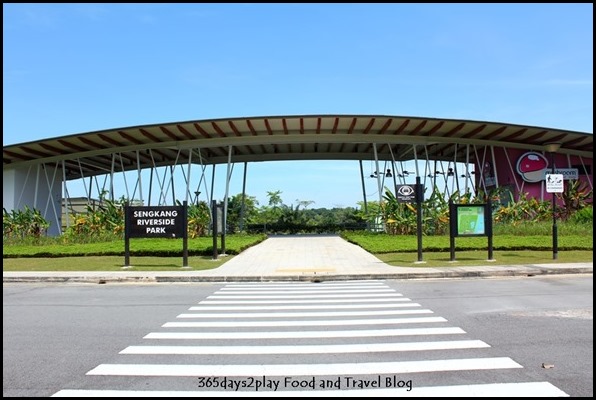 On the 2nd day of Chinese New Year where there were no visits planned, we ended up going to Sengkang Riverside Park. I love visiting parks, and since the weather has just been so lovely lately, it would have been a sin to coop ourselves at home. My mother originally wanted to climb the Bukit Timah Hill (again for the 3rd time in 2 months), but I thought it would be a little more exciting to try a new park. I decided on Sengkang Riverside Park as I wanted to show them the lovely river and hill bits. Alas, it slipped my mind that it was 12 noon and the trees are way shorter at Sengkang Riverside Park than they are at Bukit Timah Hill. We still spent about 1/2 hour there to savour the realllly blue skies and to prod at the weeds in some ponds.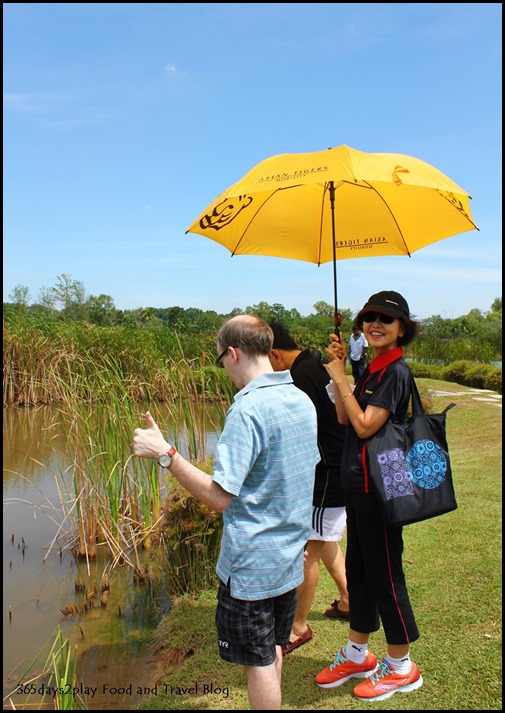 The tall reeds, pond and blue skies makes the place look like a picture out of some temperate country. I love days like these.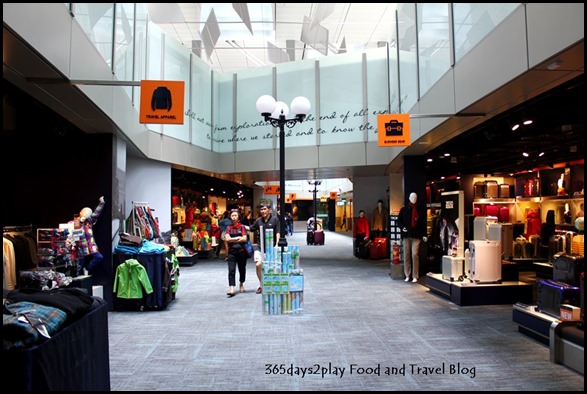 We then proceeded to the airport for a quick lunch. We visit the airport quite often since we live in the east, but I think 100% of the time, it has always been at night. This might just be the 1st time we've visited the airport in the day, where we have had time to stroll around without worrying about catching a flight. Checked out the Planet Traveller shop which looks quite cool. They have lots of lovely suitcases there. I would really love to get my hands on that Victorinox trolley bag, it just looks too cool for words! Travel in style baby.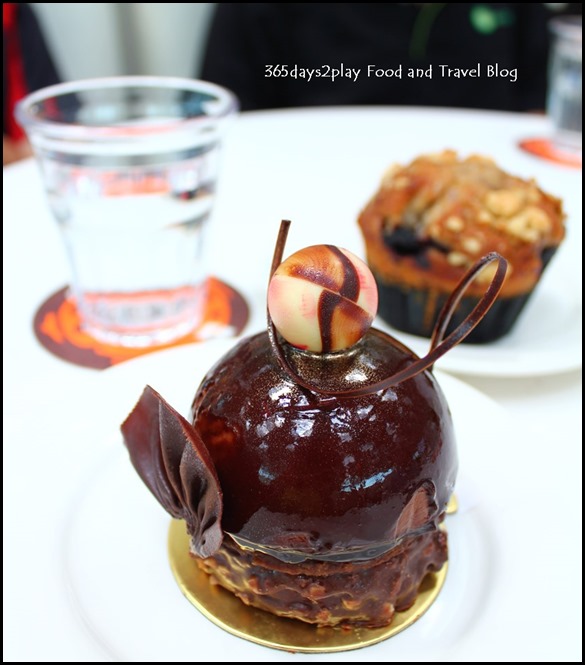 No trip to the airport is complete without a coffee break. It was O'Coffee Club this time round. The last time, I tried their Earl Grey cake and it was super delicious. Unfortunately, that was sold out and I had to settle for this hazelnut cake thingy, which was very good as well, but a bit heavy and cloying towards the end.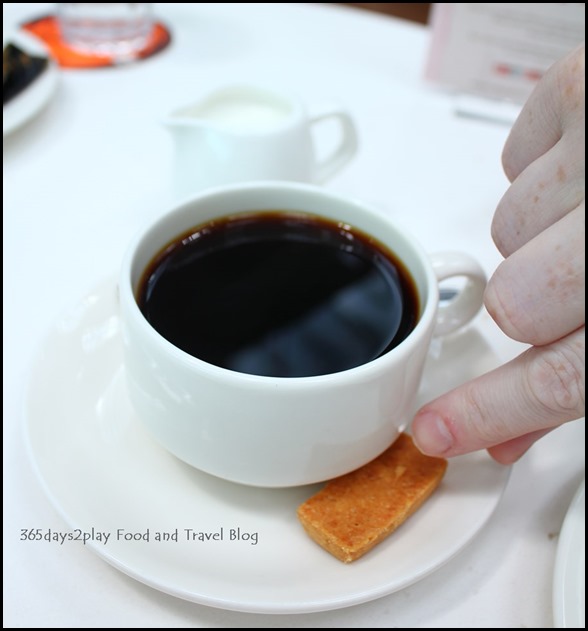 Who stole the cookie?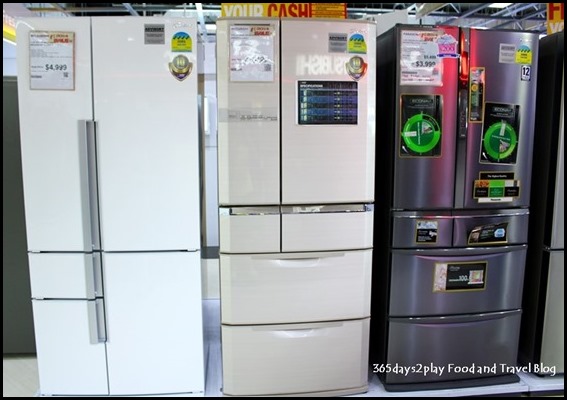 Since the day was still young, we then proceeded to Courts Megastore in Tampines to check out furniture and electrical goods for my new house. So many brands, and so many models to choose from, each one looking better than the last! I really have to decide on a budget and stick to it or else I'll end up spending $5k on a fridge and $10k on an oven!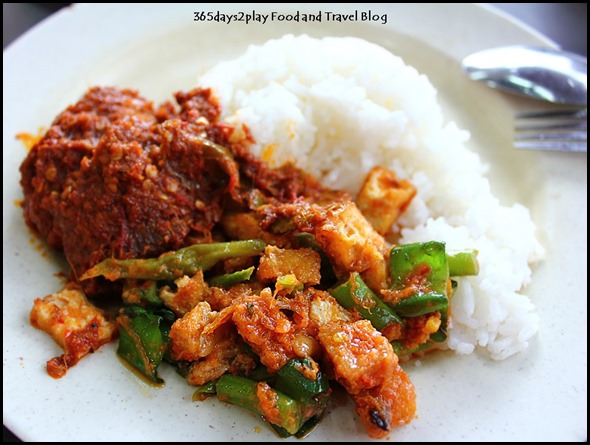 On the 3rd day of Chinese New Year, we were finally due to visit the 2nd household. But we had to get lunch first. Heading to your favourite malay stall is a safe bet during Chinese New Year as they are more likely to be open. We were pretty strategic about it and decided to head to the Kampung Glam / Arab street area. Thank goodness our favourite Nasi Padang eatery was open, the Rumah Makan Minang, which is directly opposite the Sultan Mosque. Prices are not cheap but they have a great variety of dishes and the food is pretty good.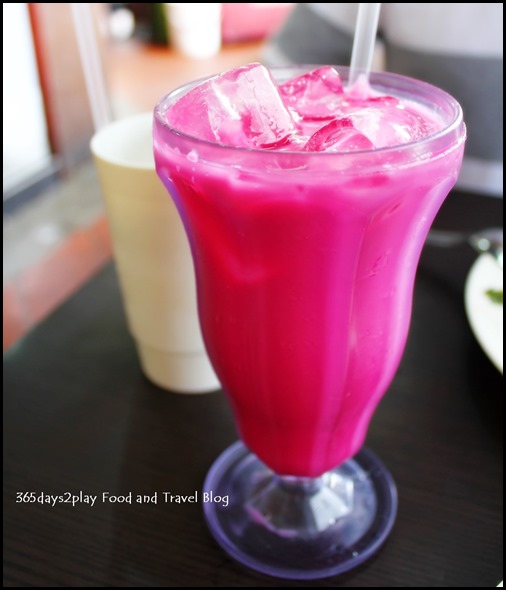 I saw someone ordering Bandung and I though I'd do the same. Don't you think the pink looks really festive and suitable as a drink for Chinese New Year? The Bandung was so so though, too much rose syrup and not enough milk. My BFF said I should serve this for my housewarming. I've never tried making Bandung before and not too sure if I will because I plan to do my housewarming in an "afternoon tea style". So it's going to be scones, cakes and Earl Grey if I can have my way. More on that when I finally get the house in order.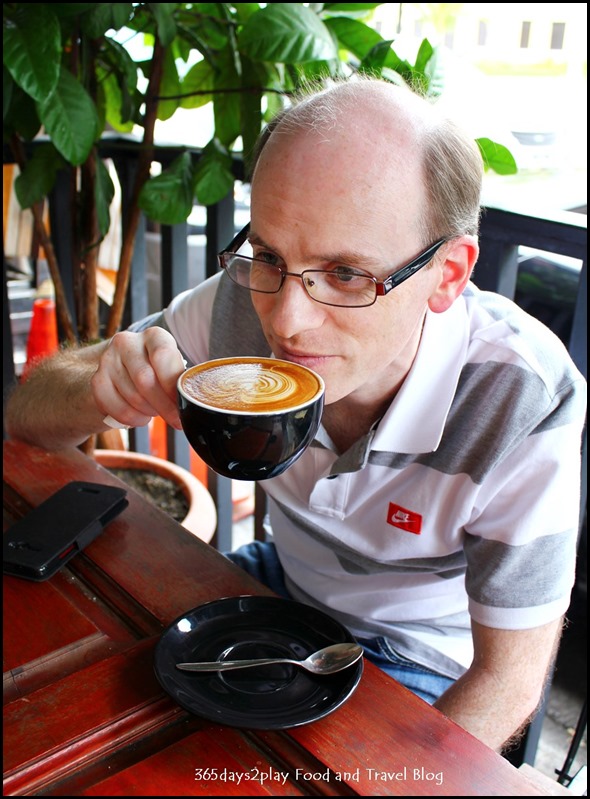 Maison Ikkoku the cafe was next door to Rumah Makan Minang so we felt compelled to have a cuppa (or 2). Love the smooth coffee here.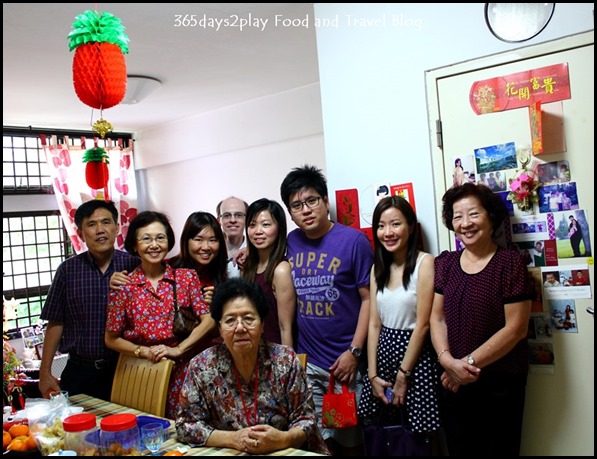 Cross country journey visit…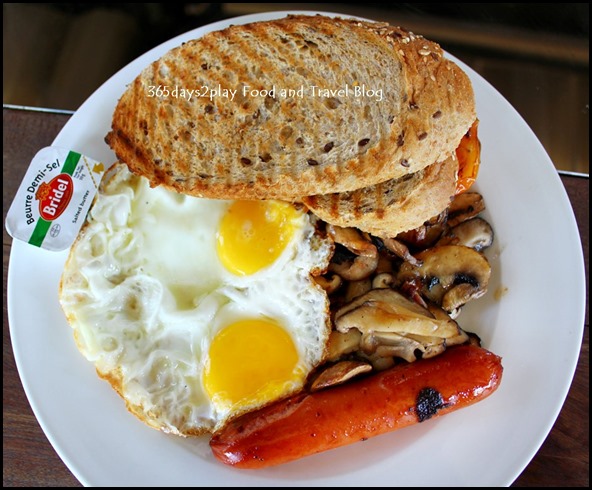 And finally, the 4th day of Chinese New Year, the Partner and I decided to go to Park Mall again for furniture shopping after a botched attempt on the 3rd day. We made it on the 3rd day alright, but all the furniture stores were still closed for CNY celebrations! As a matter of fact, a number of them will still be closed this week, but at least a few more were open by the 4th day. We had lunch at Kith Cafe at Park Mall. I had the big breakfast $16, which was SUPERB. Have been thinking about when I shall return again to sample this delectable dish. Check back for my full blog post on Kith Cafe soon.
We had a great time scouring the furniture shops at Park Mall. Of the shops there, I particularly liked the sofa from V Furniture and the cabinets and writing desk from Home of Homes. After looking at all these furniture, I've come to realise that I really like the "New England" style as well as the French style. I wouldn't say no to some Victorian furniture too, if I had a more palatial house to live in.  What do you think of the bed above? It's not something I would choose, and the Partner abhors it, but I think some people would find it quite appealing? Certainly it makes quite a statement, no? There's even a purple living room sofa set in a similar design, which the Partner said he would pay to get rid of it. Thank god we both have the same preferences in terms of furniture styles. Can't imagine if we were to have differing views, how to tolerate that?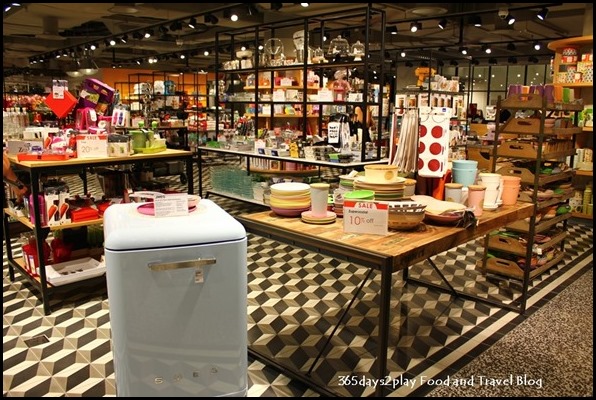 We also checked out the new Robinsons at Heeren. Have you seen their kitchenware basement? It's like a wonderland for those who love cooking!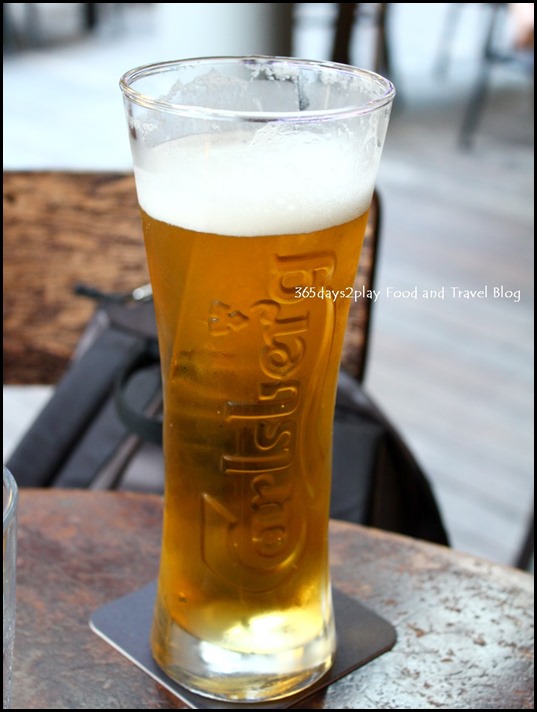 After a hard day's work, we ended the day by having dinner and a beer at Oriole Cafe at Pan Pacific Suites. They have 1-for-1 happy hour on house pours.

---
And so, that was how I spent my Chinese New Year. How did you spend yours?
Add me on Facebook, Instagram and Twitter if you want to be kept up to date with the latest happenings in the food and lifestyle scene in Singapore!