[Media Invite]
Monster Curry, the Japanese curry specialist restaurant will be offering an exclusive new menu and range of merchandise featuring the popular and recognisable manga/anime icon Doraemon. Doraemon of course needs little introduction, most of us having grown up watching the Doraemon cartoons. I remember a time where we would even watch Doraemon on the Malay channel, just because that was the only Doraemon programme on TV at the time.
Monster Curry prides itself on offering house-made Japanese curry comprising a proprietary blend of 14 vegetables and spices. You can find Monster Curry in many places such as Nex, Vivocity, Novena Square, 100AM and Tampines One. The special thing about Monster Curry is that you can choose your preferred spice level of the curry, ranging from 1 — 5.
So how to get your hands on the Doraemon merchandise? Simply order one of the following
Hokkaido Organic Potato Wedges ($11.80) — It comes with a Doraemon container with straps
Blue Calpis Soda or Okinawa Shiquasa Soda $5.80 — Comes with Doraemon coaster
Or purchase T-shirts and soft toys at nett prices. Sale of merchandise is only available for dine-in customers.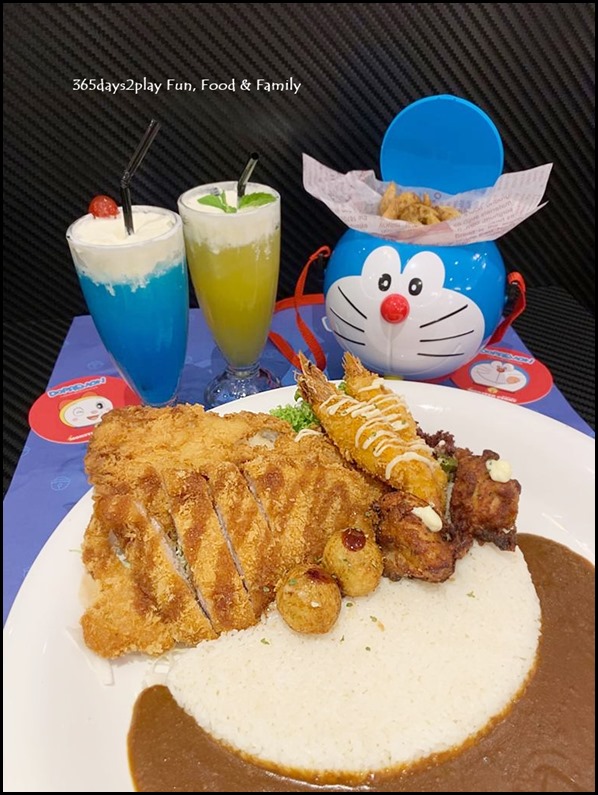 While you're at Monster Curry, do check out their Special Combo Curry priced at $28.80, which is good for 2 people to share. The platter includes Pork Katsu, Fried Fish, Jumbo Fried Ebi (Shrimps), Tori Karaage (Japanese-style fried chicken) and Takoyaki (Japanese octopus balls). My dining companion and I tried this and we could hardly finish the lot!  If this is too monstrous a portion for you, there is also a special single curry as well as other massive plates on their usual menu.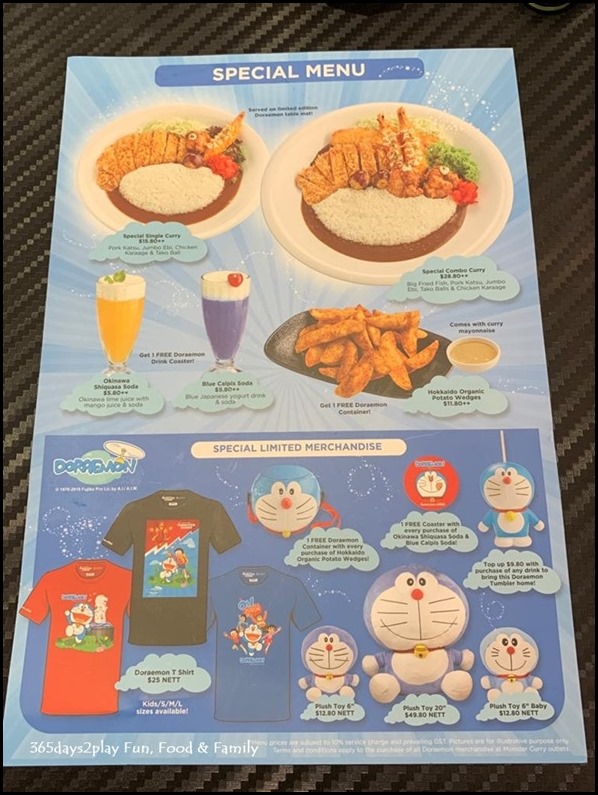 This is the special Doraemon menu at Monster Curry.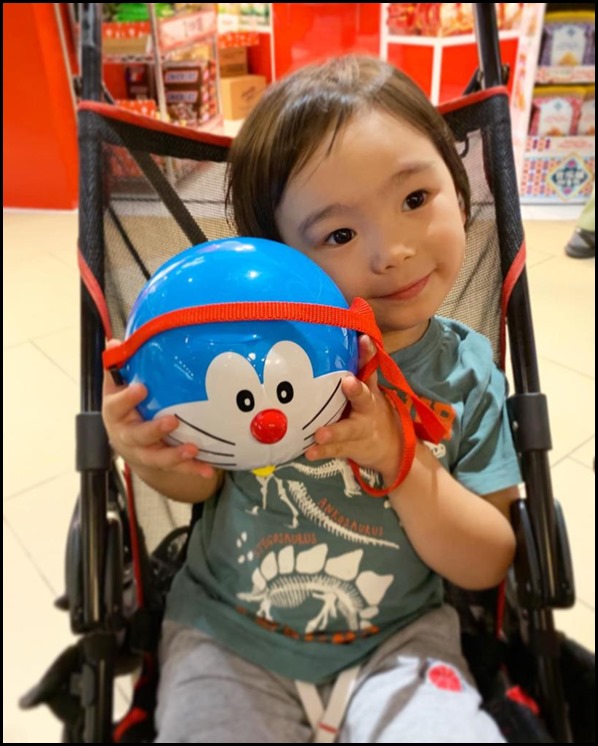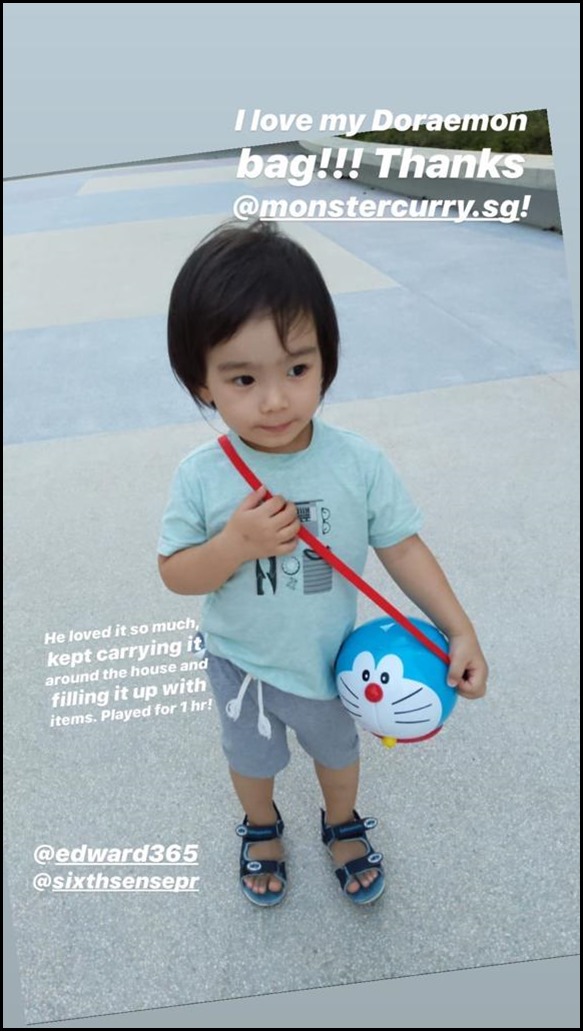 Edward is so happy with his Doraemon head bag which we got with the potato wedges order. You won't believe how many places the bag has now been to! Whoever said bags are a girl's thing? Boys love bags too!
*The Doraemon special menu and merchandise will be available from 29 July until 30 September 2019 at all outlets.
---
Add me on Facebook, Instagram and Twitter if you want to be kept up to date with the latest happenings in the food and lifestyle scene in Singapore!
---
---