Great Japanese food is hardly synonymous with affordable prices, but recently I chanced upon a gem located in the heart of Tanjong Pagar, just a few minutes walk from Tanjong Pagar MRT station. This is a gem not just because the food here is fabulous, but that it's price point allows you to actually feel comfortable visiting multiple times as opposed to it being for just special occasions.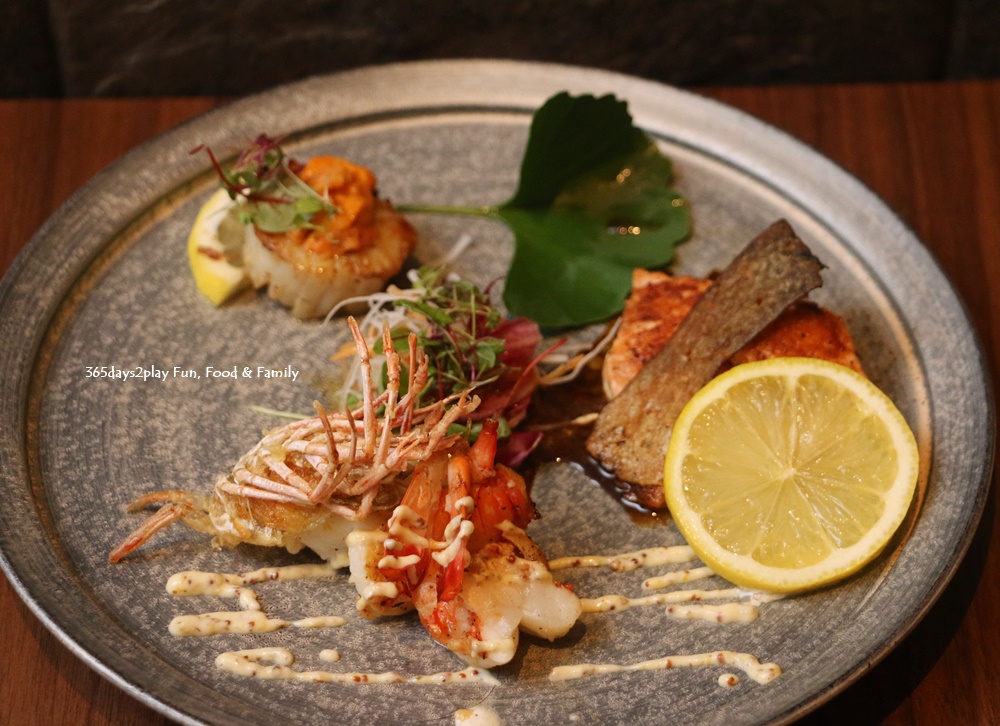 Teppan Kappou Kenji – Tiger Prawn, Hokkaido Scallop topped with Uni, Salmon
For example, lunch sets start from $12.90, and includes chawan mushi. As far as I know, this is even cheaper than certain sushi chains in Singapore. For dinner, its entirely possible to order a dish and pair it with rice to form a complete meal for less than $20.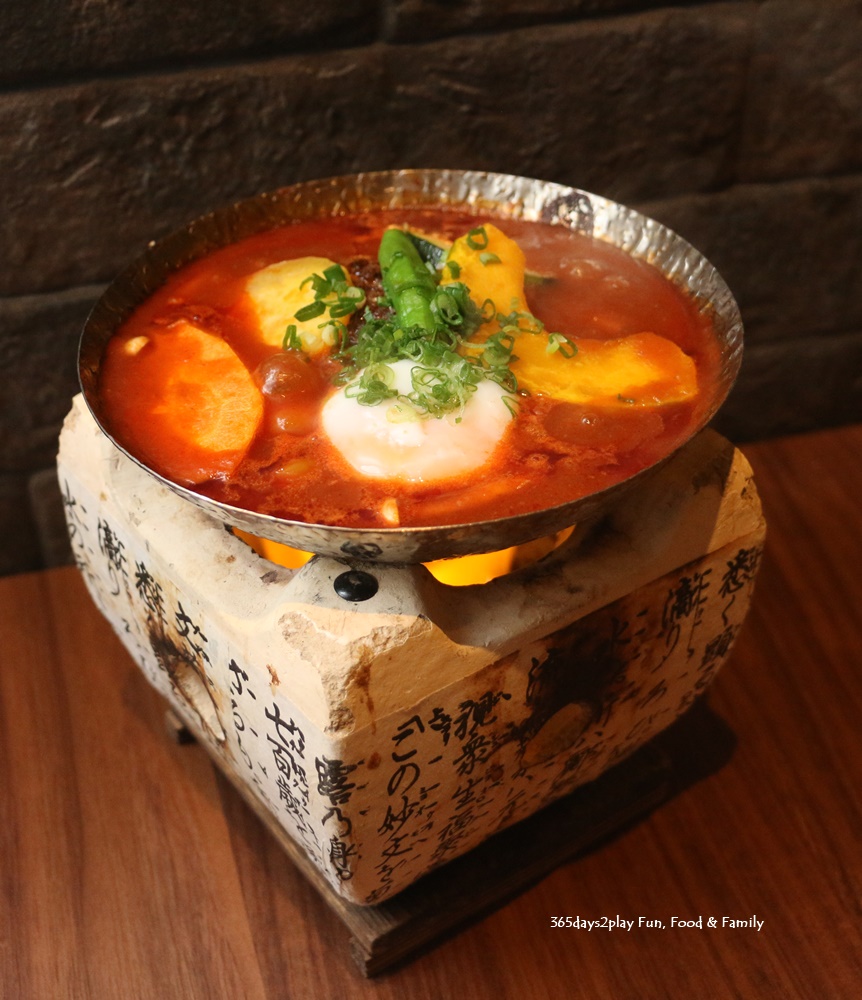 Stewed Wagyu Hamburg ($15)
The Stewed Wagyu Hamburg is a perfect example of this as it costs only $15. This is no simple dish briefly cobbled together. The wagyu patty has to be first cooked and browned on the teppan, before being served in a stew of housemade tomato-based sauce with onsen egg and seasonal Japanese vegetable. The flavours are piquant and it is just the dish to order on rainy days or when you need a bit of comforting.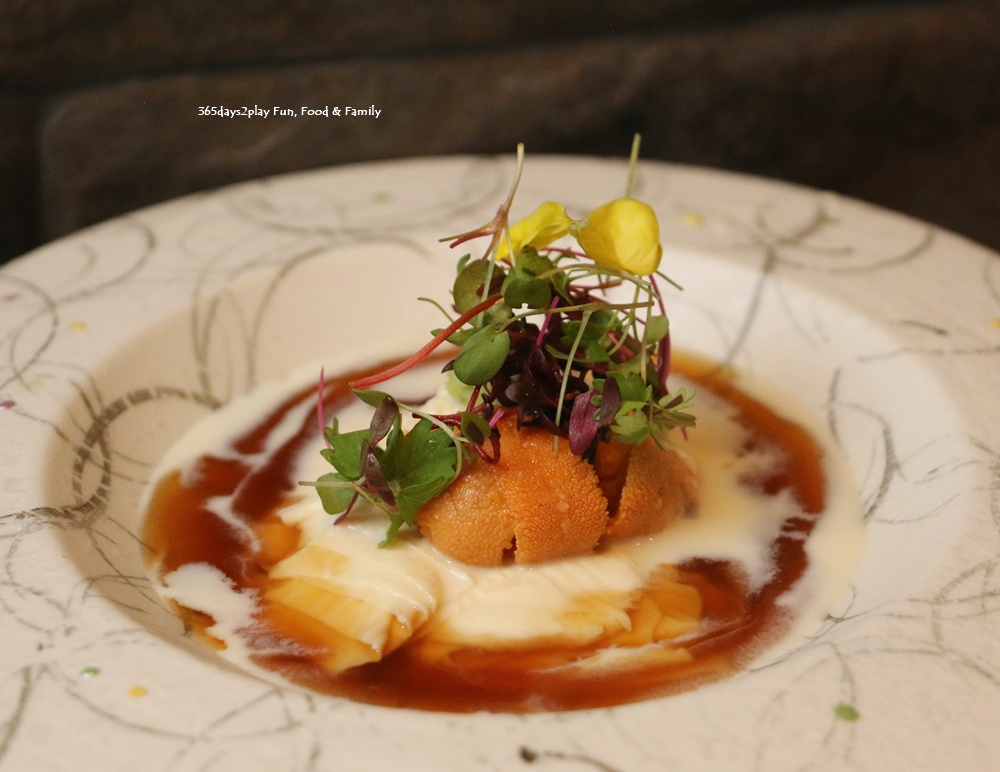 Soft Tofu Skin with Sea Urchin ($15)
If you want to excite your tastebuds with something less commonly found, do try the Soft Tofu Skin with Sea Urchin $15. This is handmade from scratch in house and the delicate nature of the two main ingredients exudes an intense yet ephermeral feel to it. The Grilled Avocado with Herbs & Cheese is another one. Imagine a spring roll of sorts, with the "skin" made entirely of cheese, and avocado and crispy Sakura ebi as the fillings. A little bit greasy I have to admit, but common ingredients presented in a way that I have not experienced before.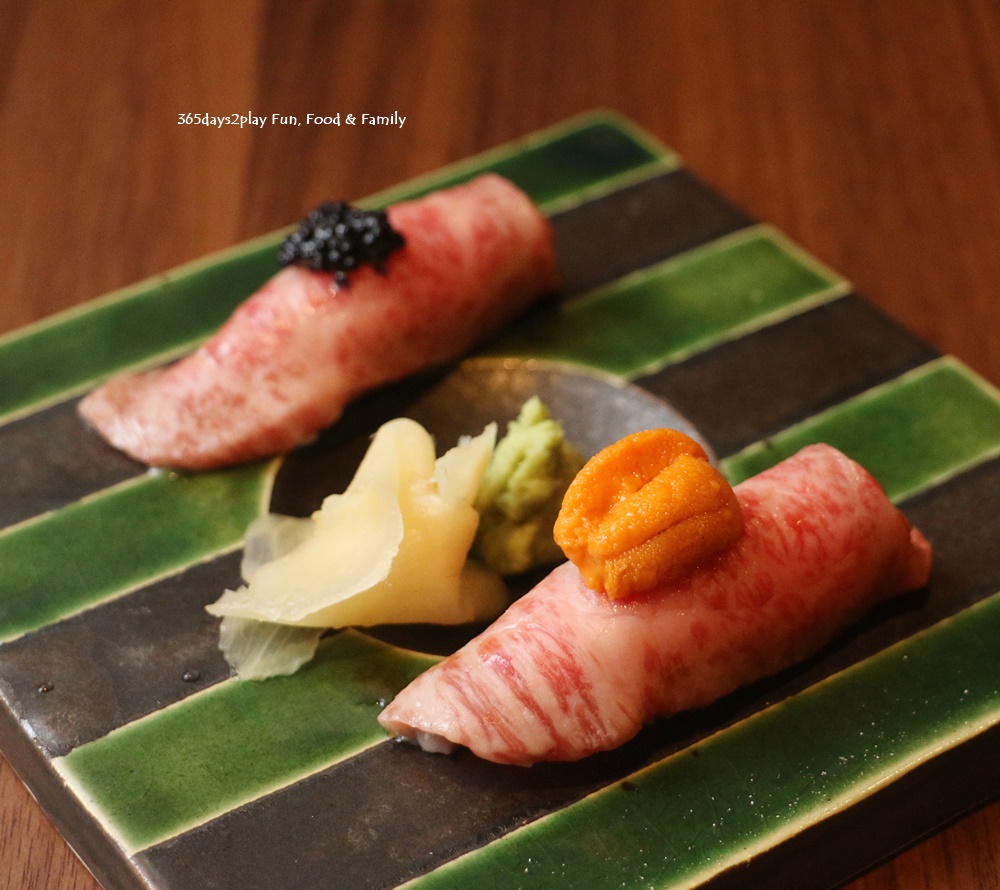 From the Seasonal Menu A5 Wagyu Aburi Sushi ($18, 2pcs)
But if you are looking for dishes where the very ingredients used are the reason for eating them, look no further than the following items :
Gyu Katsu $22 – The beautifully prepared Australian Tenderloin Gyu Katsu is crispy on the outside yet juicy and tender from being prepared medium rare.
A5 Wagyu Aburi Sushi ($18 for 2 pieces) – Miyazaki A5 Wagyu, topped with sea urchin and caviar, and torched at the table. 2 tiny morsels of heaven.
Seasonal Fish Carpaccio $18 – What we had was Kampachi (Japanese Amberjack / Yellowtail) Lovely firm texture yet buttery flavour, enhanced with black truffles.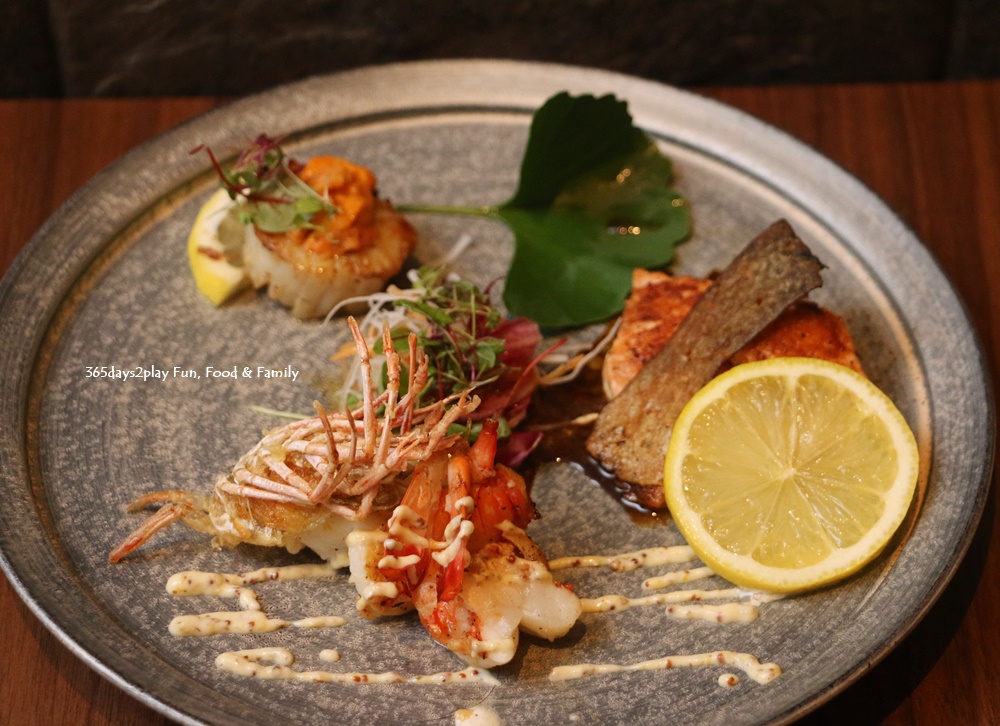 Tiger Prawn, Hokkaido Scallop topped with Uni, Salmon
Or simply pick 3 preferred seafood items for $18. The selections on offer include Japanese Oysters from Mie Prefecture, Tiger Prawn, Hokkaido Scallop topped with Uni, Salmon as well as Tuna, all perfectly cooked on the
Teppan
.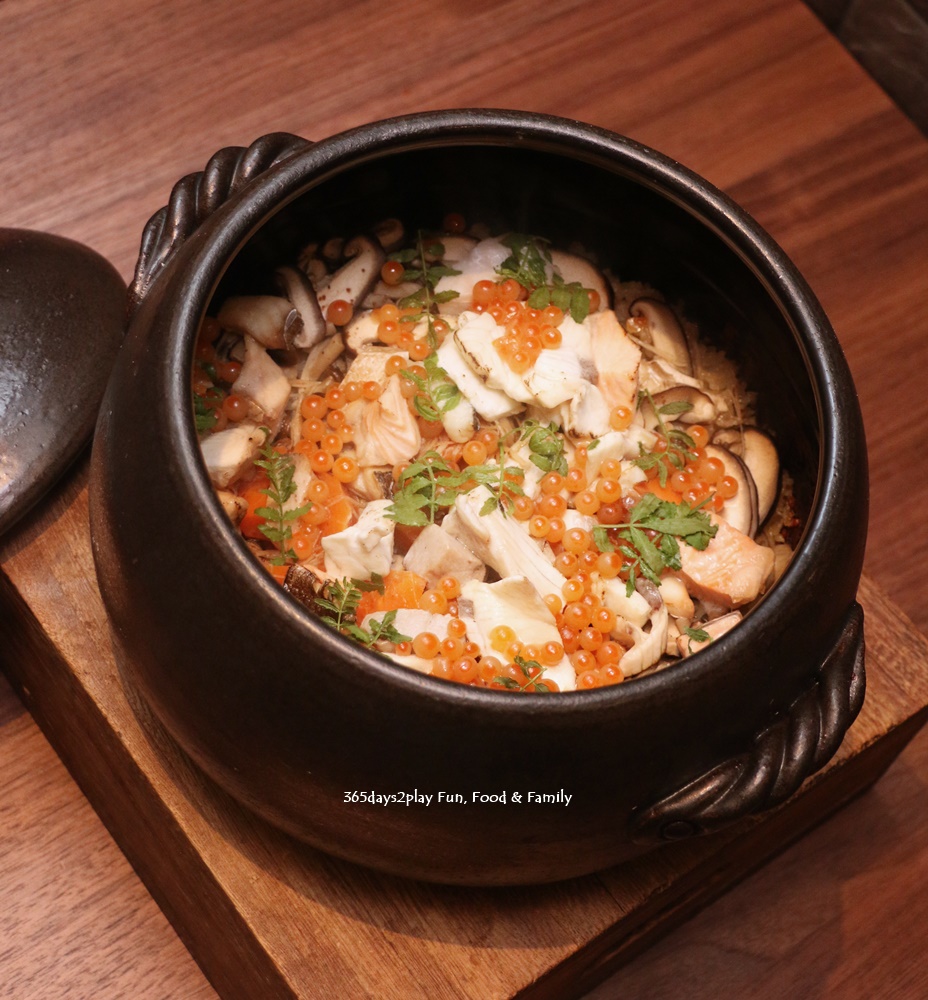 Seasonal Kamameshi ($28)
I also tried the seasonal Kamameshi $28, which is a claypot dish of rice cooked in fish bone broth and with a variety of seafood thrown in. Think Kinmedai (Splendid Alfonsion), Tai (Seabream), Sawara (Spanish Mackerel), Kanpachi (Yellowtail), Maguro (Tuna), Tako (Octopus, garnished with eye-catching Ikura for pops of flavour and colour. Perhaps I am not a cooked fish fan, because I didn't enjoy this as much as all my dining companions. But if you do, go ahead to order this, which is a very generous portion of rice that can be shared among a few people.
Scroll down for pictures of the dishes mentioned as well as a few bonus extras.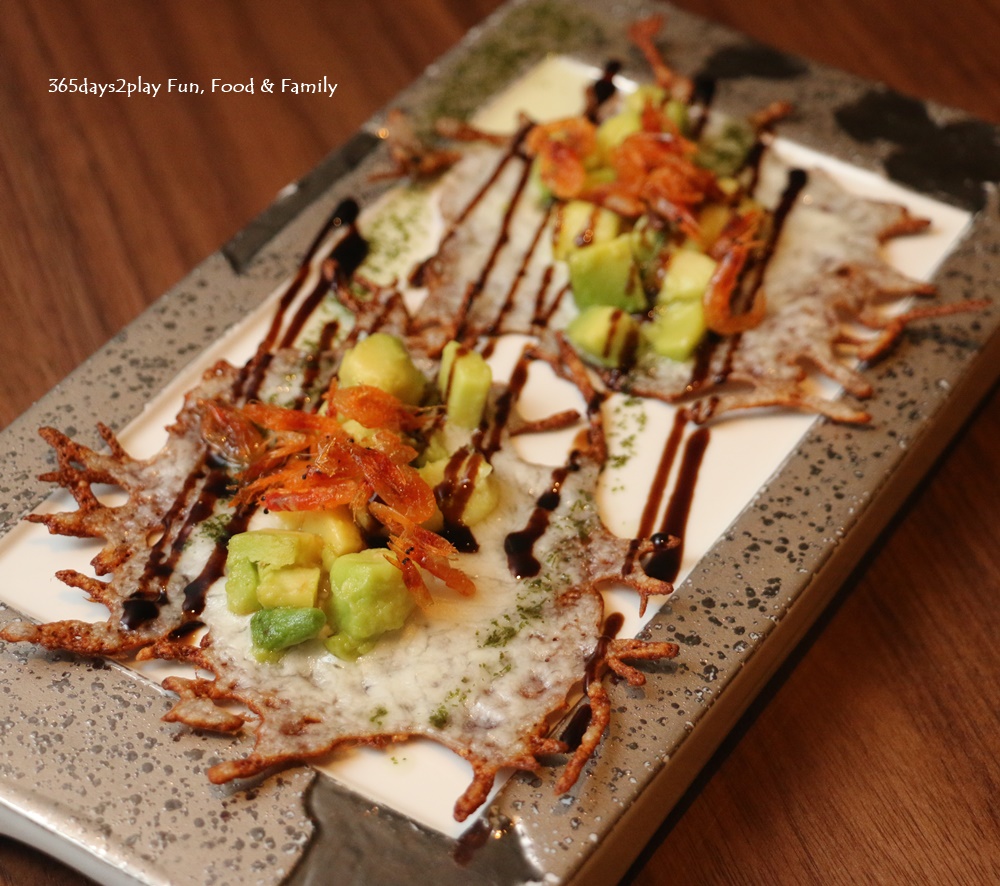 Grilled Avocado with Herbs & Cheese ($15)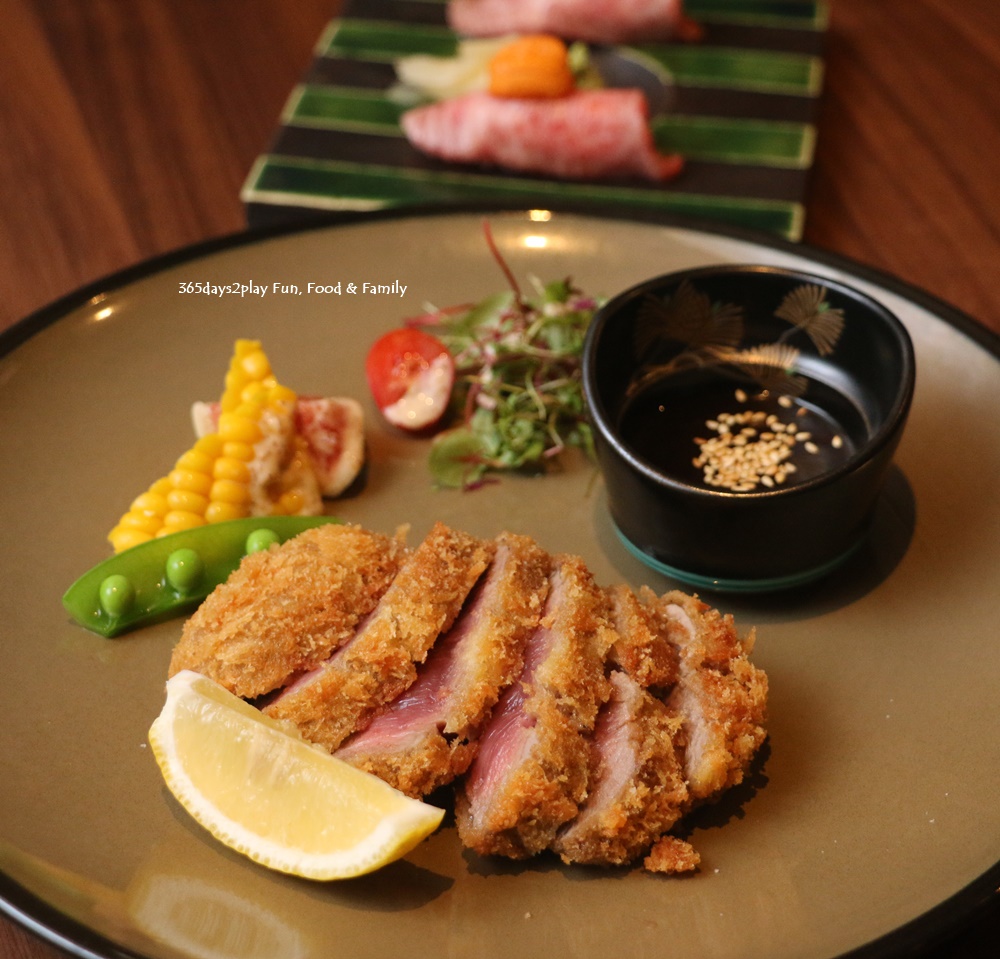 Gyu Katsu ($22)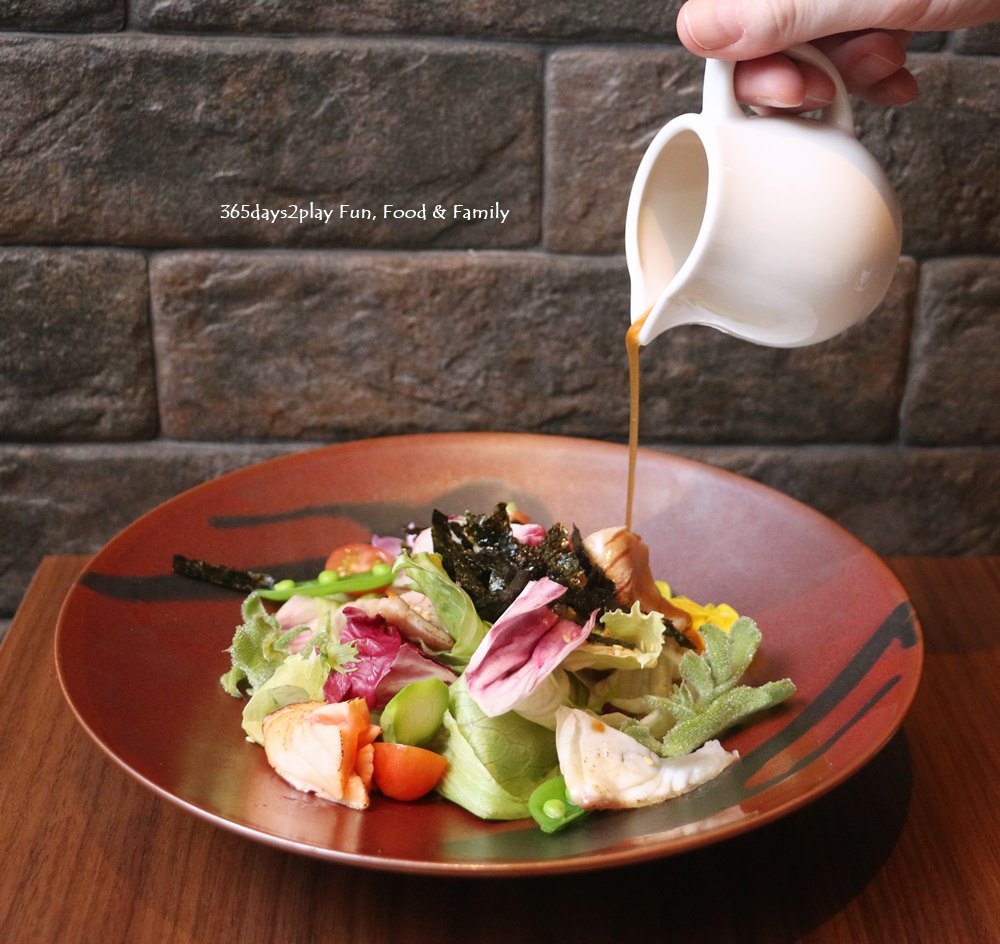 Seafood Aburi Salad with Japanese-style Caesar dressing ($13)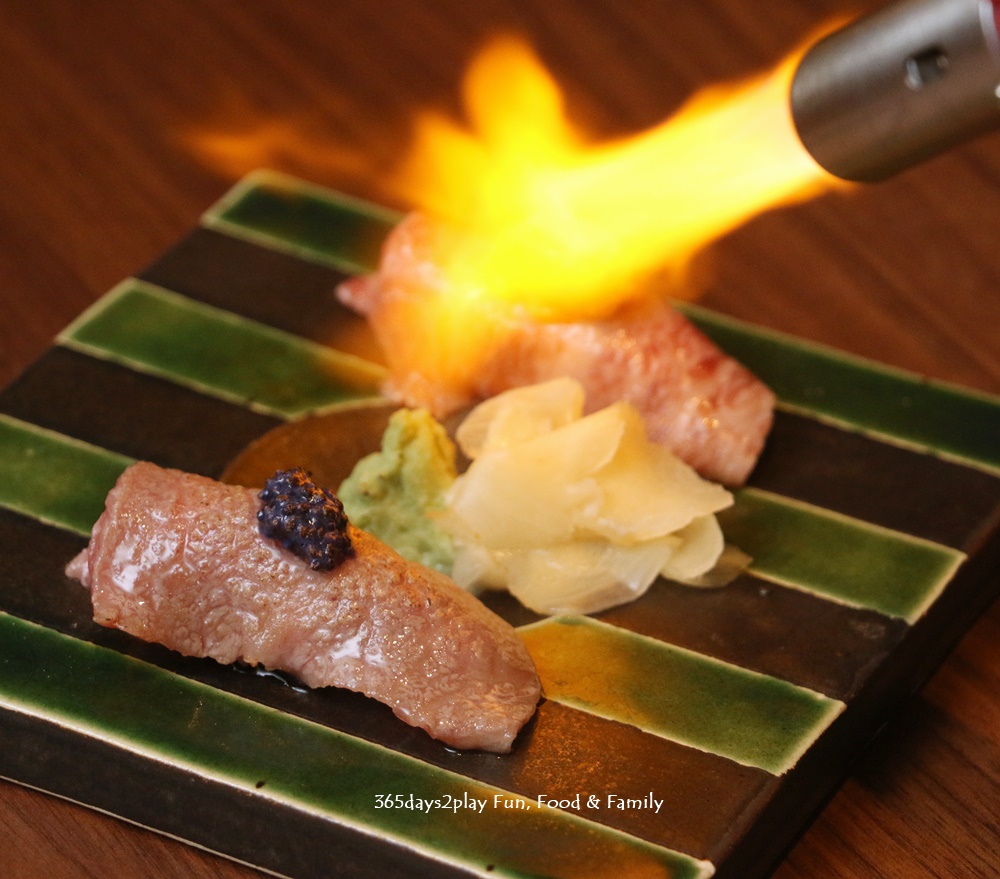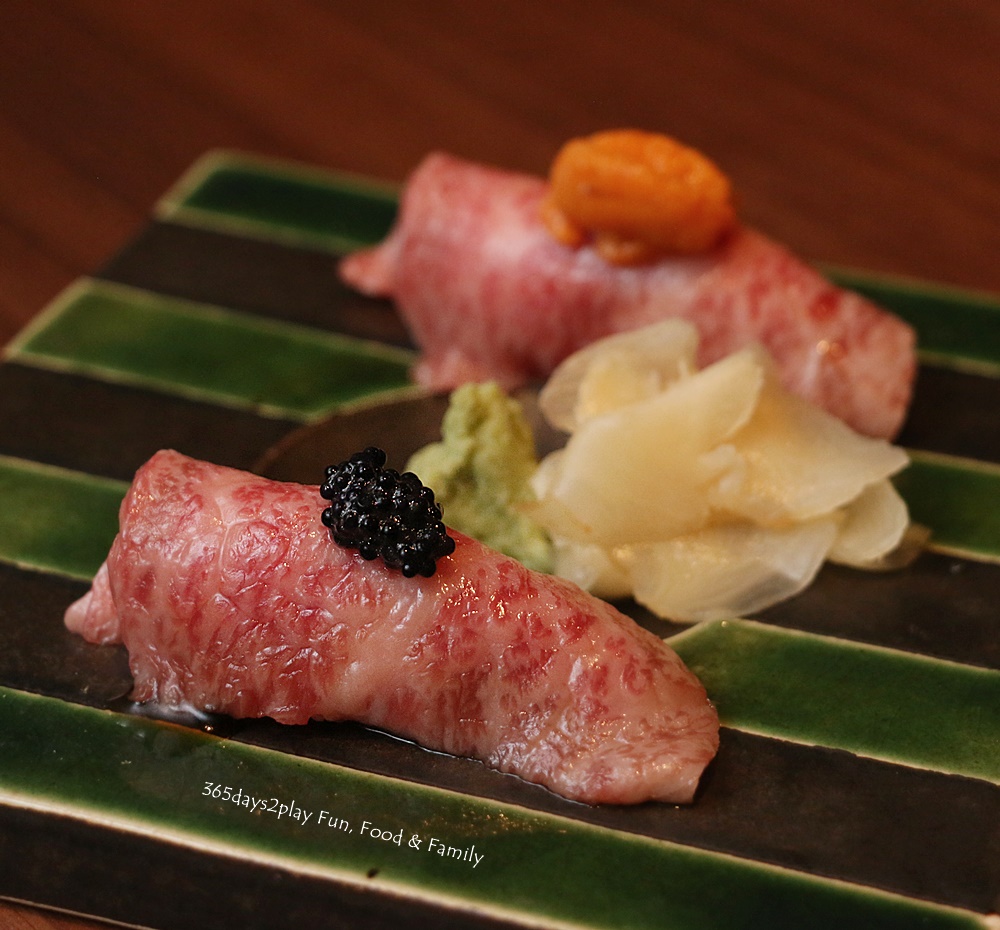 A5 Wagyu Aburi Sushi ($18, 2pcs)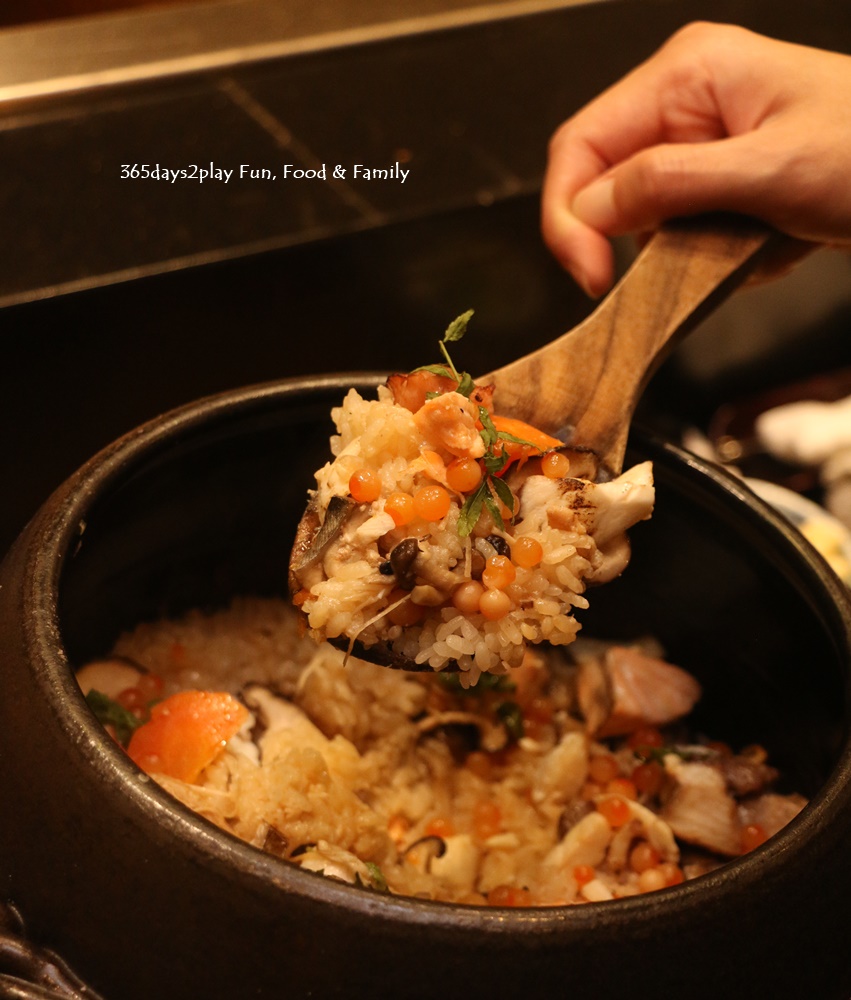 Seasonal Kamameshi ($28)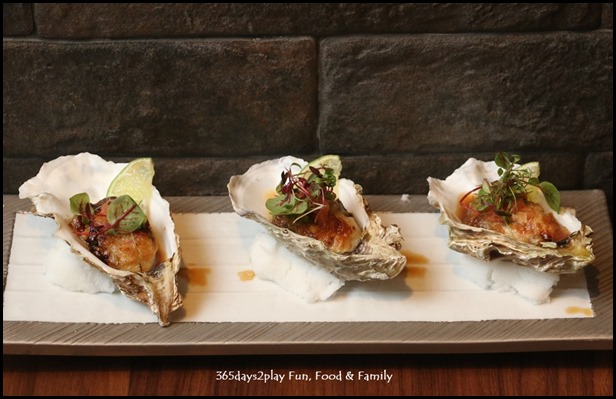 Japanese Oysters from Mie prefecture, ($22, 3 pcs)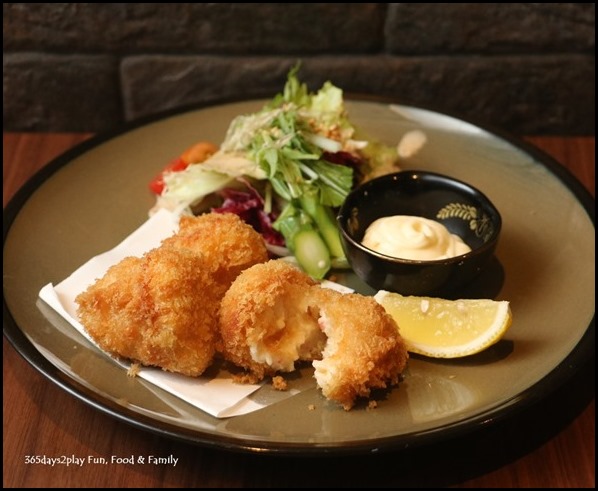 Cream Corn Croquette ($12, 3 pcs)
---
Add me on
Facebook
,
Instagram
and
Twitter
if you want to be kept up to date with the latest happenings in the food and lifestyle scene in Singapore!
---
Teppan Kappou Kenji
99 Tg Pagar Rd, #01-01, Singapore 088520
Opening hours: Daily 11:30am to 2:30pm, 6pm to 10:30pm
Tel: 9152 3118
http://teppankappoukenji.sg