Those of you living or working in the East, rejoice because Paya Lebar Quarter Mall has finally opened! Yes the massive construction that has been plaguing my eyes for the last few years whenever I have to change trains at Paya Lebar MRT interchange has finally ceased, and a new mall has sprouted in its place. So what's the big deal about this mall since it might turn out to be just the same as any other mall? Well here are 5 things are unique to Paya Lebar Quarter (PLQ), or at least not commonly found in other malls.
PLQ Plaza – This huge plaza is sure to play host to numerous events and activities. But even when nothing is on, its still a great place to sit and people watch while having a takeaway meal. Yes colourful PLQ chairs and tables have been provided just for this purpose. There is a row of takeaway shops comprising cafes and a chicken rice store, so you don't even have to step into the mall if you are pressed for time. Children too will love the sheltered spacious plaza for running about, which includes a flat fountain area (think Bugis and Clarke Quay). There is also an outdoor children's play area
Smigy Indoor Playground – You might find Smigy familiar as they are a clothing store located at Suntec City. They've now come up with a children's Indoor Playground at PLQ. This is great news for parents who don't drive because this is one of the rare few indoor playgrounds in malls connected to MRT stations. At least that is so in the East.
IT big players – Is it just me or does PLQ seem to boast quite a number of big IT and Telecommunications players? They have Gadget Mix, Hua Wei, iStudio and even Challenger
There's more to PLQ than just food – What's a person to do if they don't want to eat or buy something? Well here are the things you can do at PLQ
Watch a movie at at Shaw Theatres – 12 movie halls including premium halls and an IMAX theatre with the latest laser projection technology
Sing Karaoke at Sing My Song Family Karaoke
Feed your competitive streak and need to win at Zone X arcade
Get your creative juices out at Our Art Studio – Art lessons, Art Jamming, Art Parties. Put some colour in your lives!
Take photos at the instagrammable walls with props already conveniently provided, or have your photo printed for free.
A number of new to Singapore F&Bs — Well we can't really run far away from food, so what's new in the F&B scene? Check out Mom's Touch, which is a South-Korean fast food chain famous hand-battered and hand-breaded chicken and burgers, brought in by the No Singboard Group. Or Fong Sheng Hao, Taiwan & Singapore's First Charcoal Grilled Toast / Milk Tea Store. A pork and egg cheese sandwich costs about $6.50. Others include Lucky Bird (Singapore chicken rice with a modern twist), Hayai (Onigirazu without pork or lard), and Wursthans Switzerland (authentic Swiss sausages restaurant).
So there you have it, 5 things about Paya Lebar Quarter Mall that will hopefully keep the crowds coming back. Scroll down for all the pictures!
Paya Lebar Quarter — The Plaza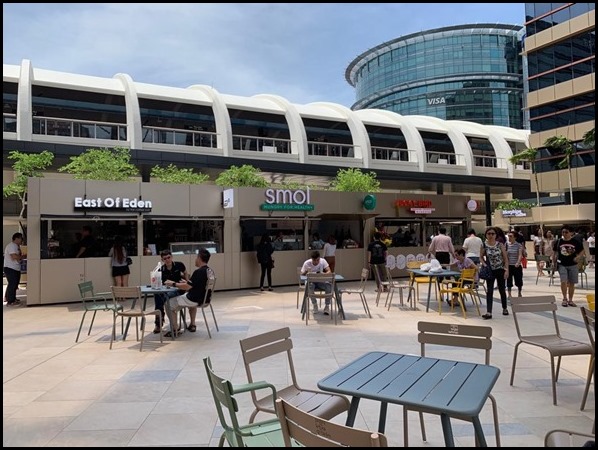 Takeaway Kiosks — East of Eden (coffee), Smol, Lucky Bird
You can see the Paya Lebar Quarter Plaza even from the MRT platform. See the huge fans, it makes the area quite breezy. Nice alfresco place.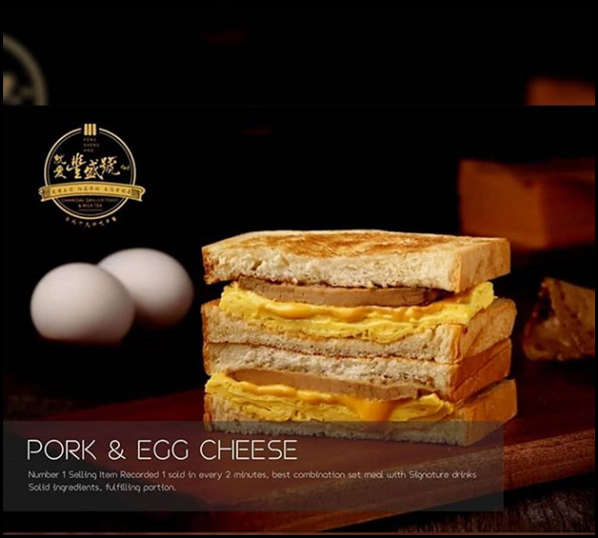 Photo Credit : Fong Sheng Hao Instagram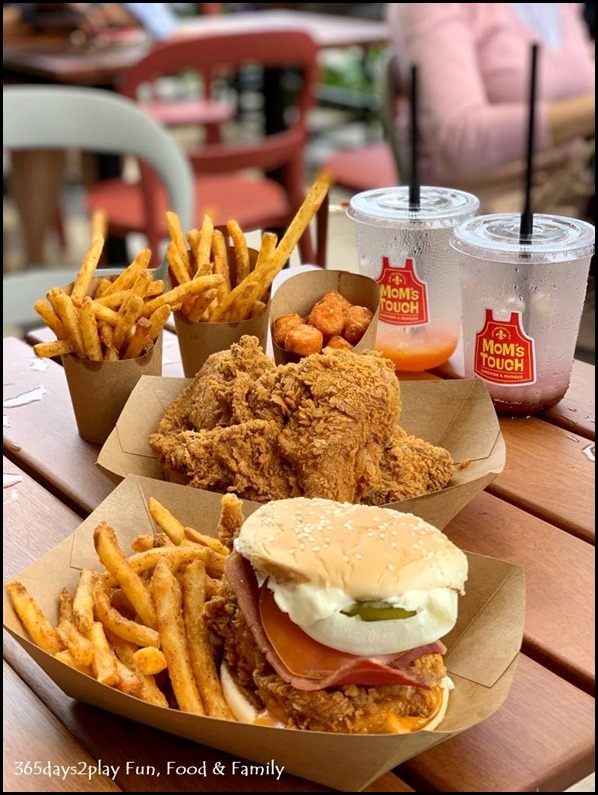 Mom's Touch, the next new fast food player in town from South Korea. It is massive there.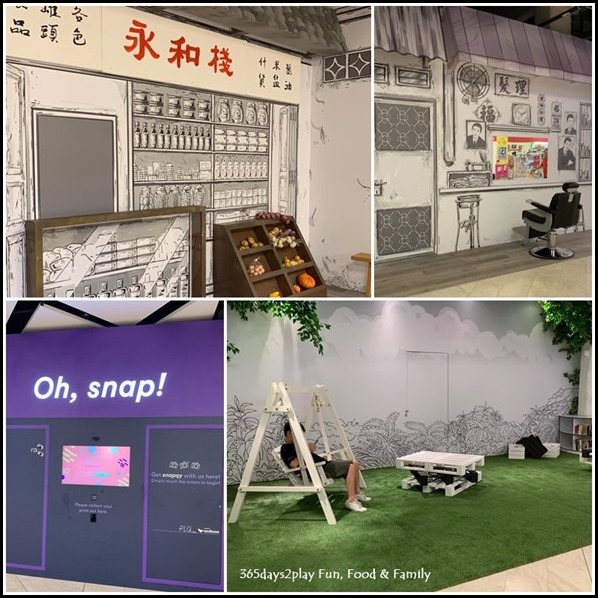 See I told you they have this area for taking pictures. And you can even have your selfie printed for you. This is on the 3rd floor.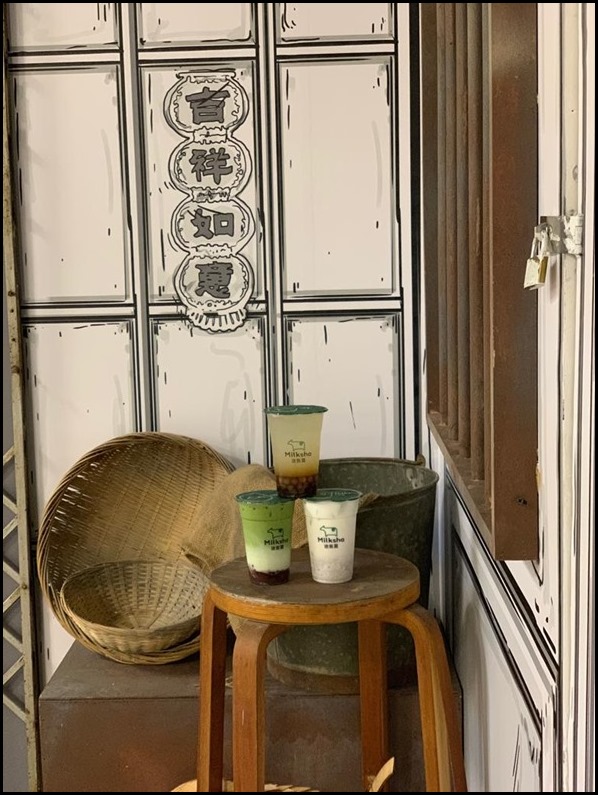 Did you see what I did there with my Milksha drinks? The Milksha shop is located on the 3rd floor too. Very convenient.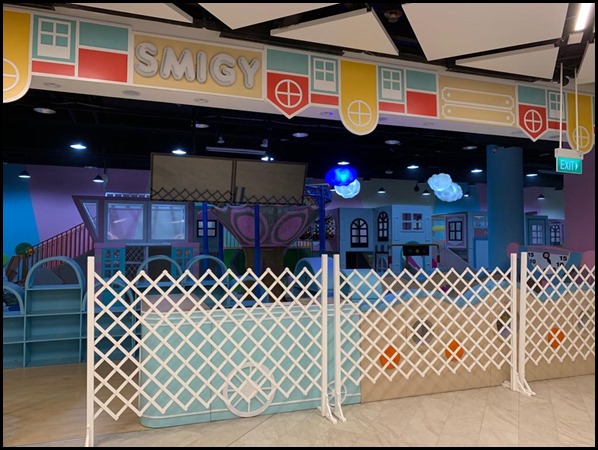 Smigy's Children Indoor Playground
---
Add me on Facebook, Instagram and Twitter if you want to be kept up to date with the latest happenings in the food and lifestyle scene in Singapore!
---
Paya Lebar Quarter Mall (PLQ Mall)
10 Paya Lebar Rd, Singapore 409057
https://www.payalebarquarter.com/
Shop directory : https://www.payalebarquarter.com/directory/mall/