I visited the recently opened Paya Lebar Quarter over the weekend again and was pleasantly surprised to see that it was teeming with people. Certainly not the crazy crowds seen on the first few days, but a healthy crowd. That's a good thing because the last thing we want is yet another boring mall that nobody wants to visit. Read this article for reasons why you should visit Paya Lebar Quarter, and it's not just for the food.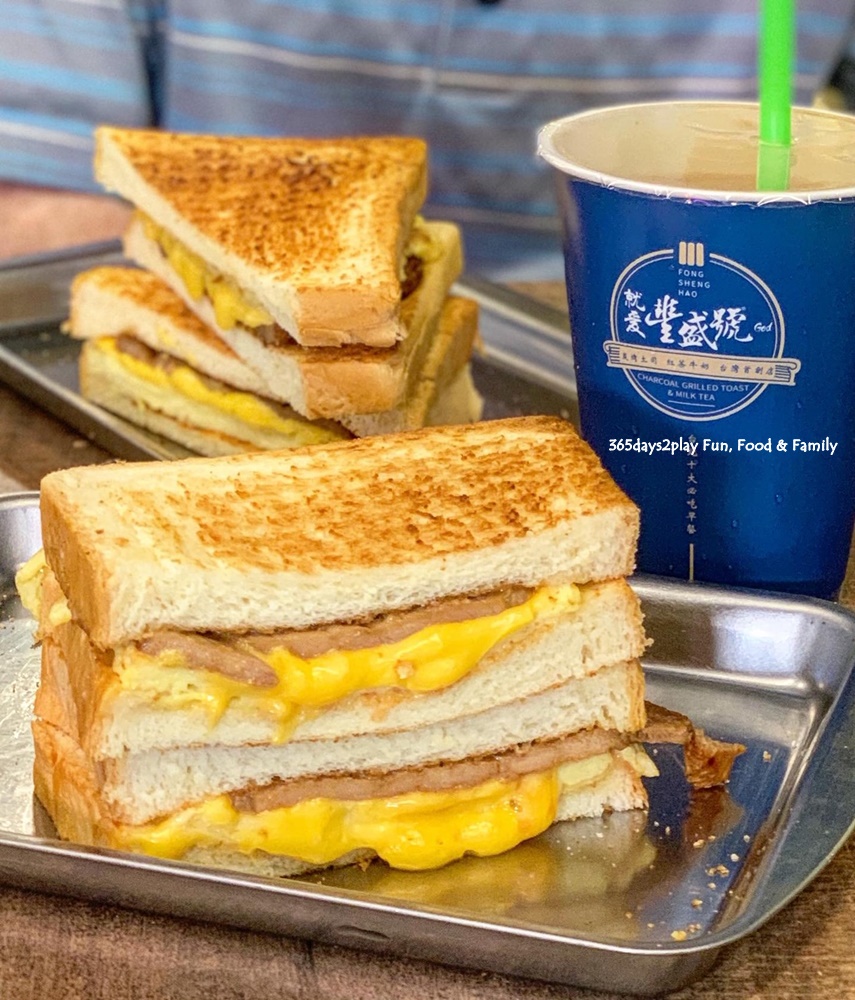 But one can't escape from the allure of food establishments in Singapore. One such eatery is the famous Fong Sheng Hao from Taipei's Shilin Market. They are most famous for their charcoal-grilled toasts and signature milk teas. The breads are made with butter from New Zealand at the central kitchen in Singapore, and toasted at the outlet itself. As for the tea, the black tea leaves are sourced from Lin Hua Tai Tea Co, which is Taiwan's oldest tea shop at 140 years old, and sweetened with sugarcane syrup that has been boiled for 12 hours.
So, Fong Sheng Hao boasts an illustrious background and is no doubt popular in Taiwan, but can it pass the taste test in Singapore? We are all too familiar with popular overseas brands that did not "translate well" upon reaching our shores, possibly due to a lack of the correct ingredients and experienced staff.
I visited Fong Sheng Hao twice. Once a few days after their opening, and again a couple of days back. I ordered exactly the same 2 toasts which is the Pork, Egg & Cheese Toast and the Taiwan Special Pork Patty Toast. The egg and cheese components are more or less the same, and the difference is in the meat. The former has a mildly savoury taste while the latter is a thinner and crisper piece of meat, with a slightly sweet taste. If I had to choose, I would go for the TW Special Pork Patty Toast simply because of the more pronounced taste. The normal Pork Egg and Cheese Toast has a milder taste which can be boring after a couple of bites.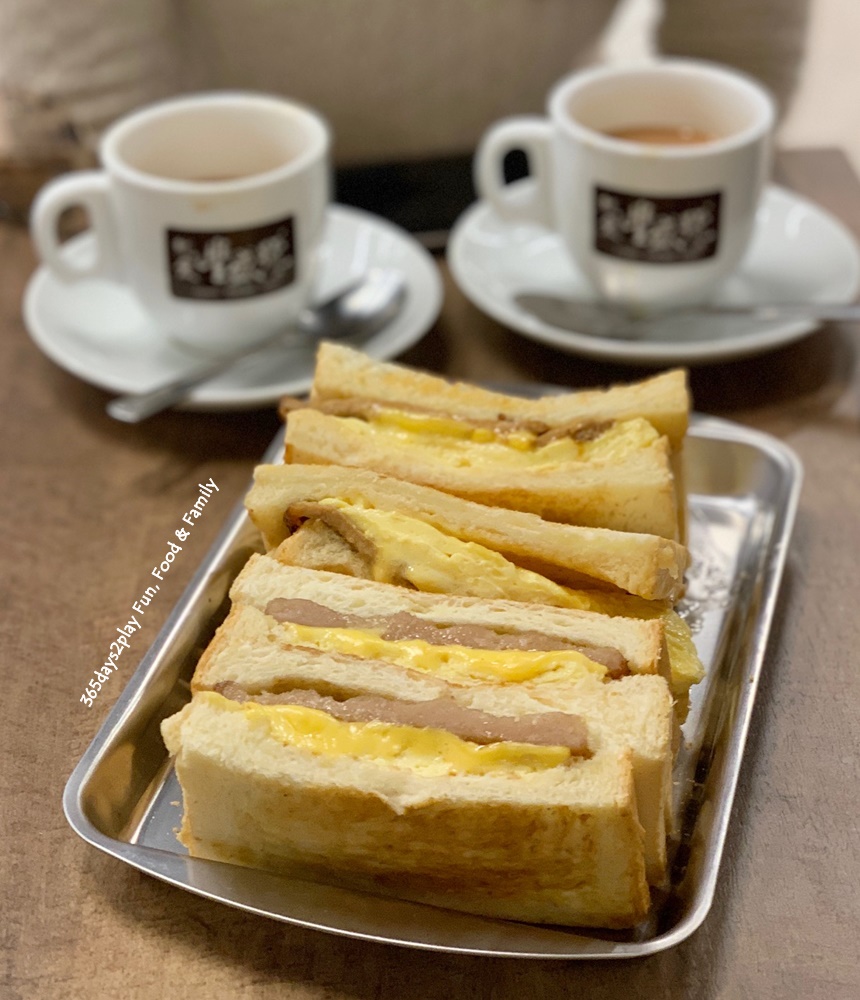 The toast itself, I detected no hint of charcoal aroma, even though I tried very hard to pay attention to it. And given that as a child, I had a charcoal grill in my house which we would use to grill toasts (after my grandfather was done with making his kaya or double boiled stews), I'd like to think of myself as a bit of an expert on charcoal toast. The aroma hits you at first bite and there's no mistaking the sensational taste at all. Unfortunately, this I did not detect at Fong Sheng Hao. Nevertheless, the slices of milk loaves were palatable themselves and I would certainly like to try the condensed milk topping the next time round.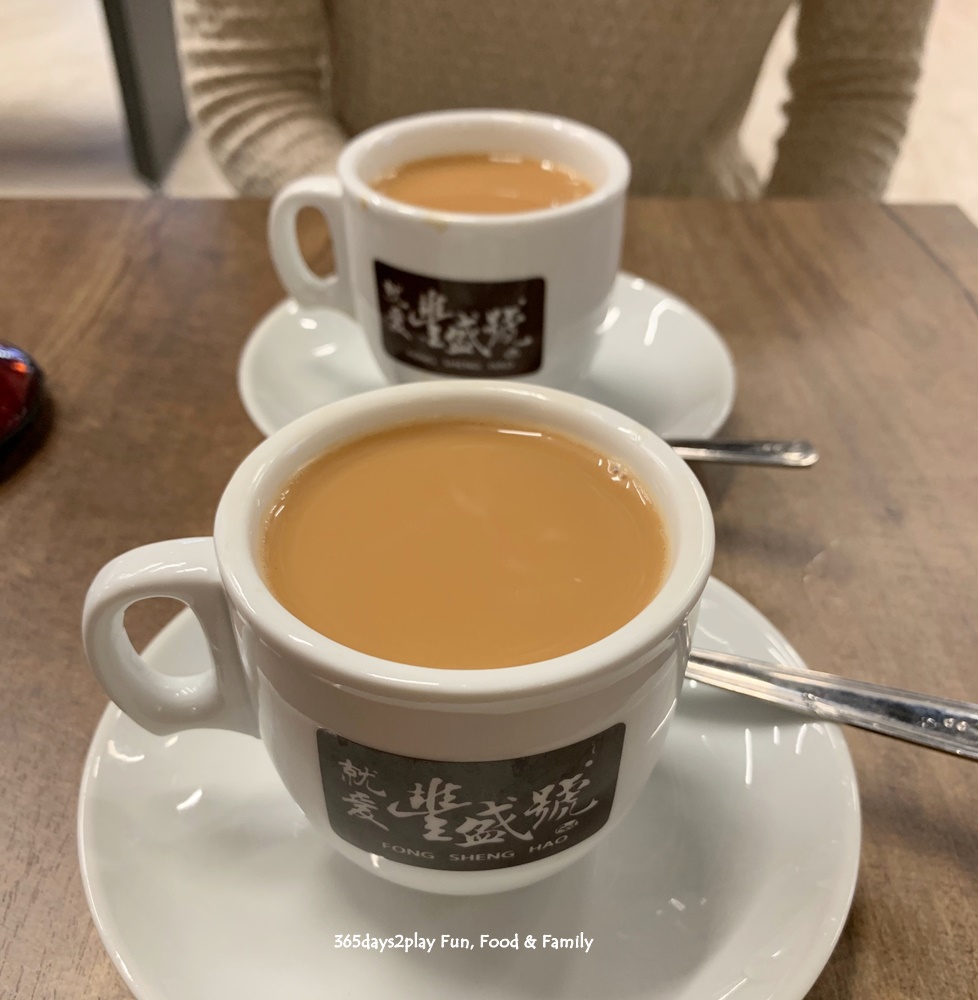 I tried the normal teh on my first visit and the signature milk tea on my second visit. Go for the signature milk tea if you can as the normal teh is pleasant but nothing out of the ordinary. The signature milk tea at first sip tasted a little weak to me. It is slightly sweet and there are hints of the tea fragrance too. However, when paired with the sandwich, I began to enjoy the tea even more as the tastes somehow became more pronounced. The lightness of it also paired well with the heavy eggy and porky sandwich.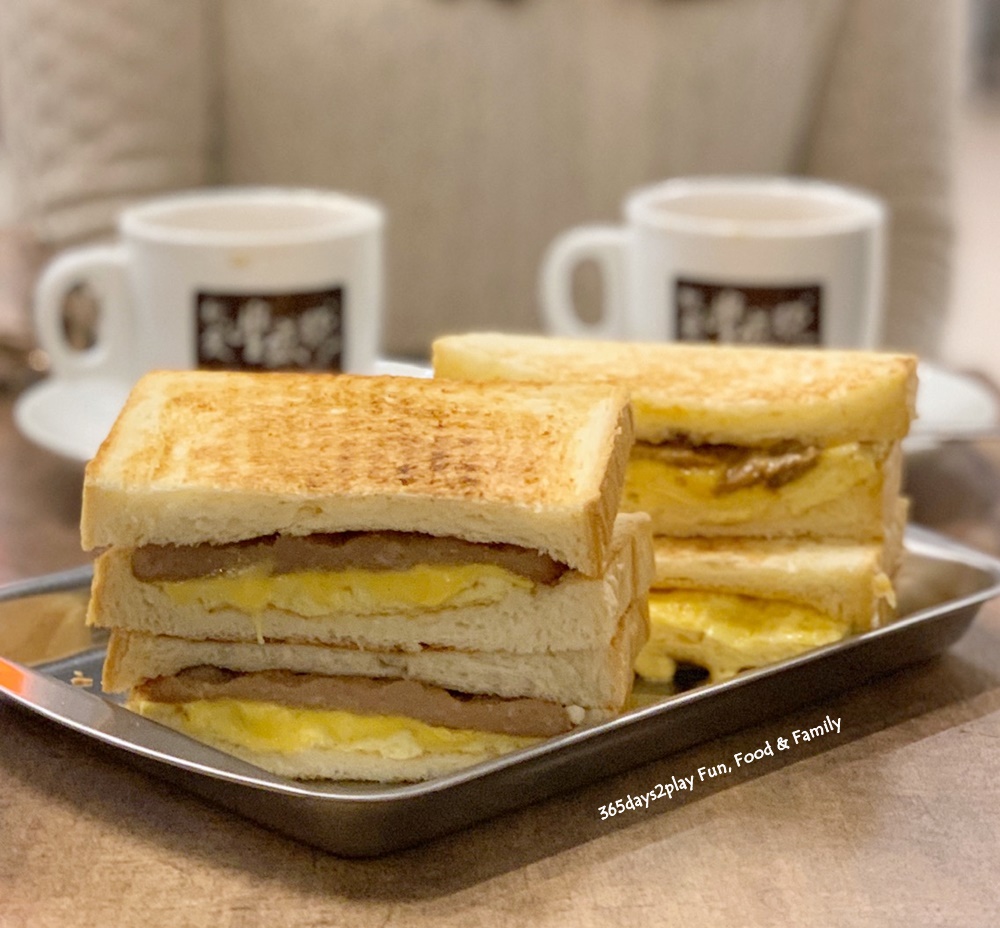 I wish the charcoal toast tasted more like what I remember from my childhood (without being burnt or chao tar of course). I probably won't be having the whole sandwich the next time I return. 1 sandwich is probably good to share between 2 people if it's just tea time. I would however love to have a second round of that delightful signature milk tea!
Click in to see the Fong Sheng Hao Menu. They also have things like Spicy Pork Egg, Pork Floss Egg, and even a Potato Special that sounds promising. They even have sweet options such as Chocolate & Peanut, although I didn't see anyone else order this.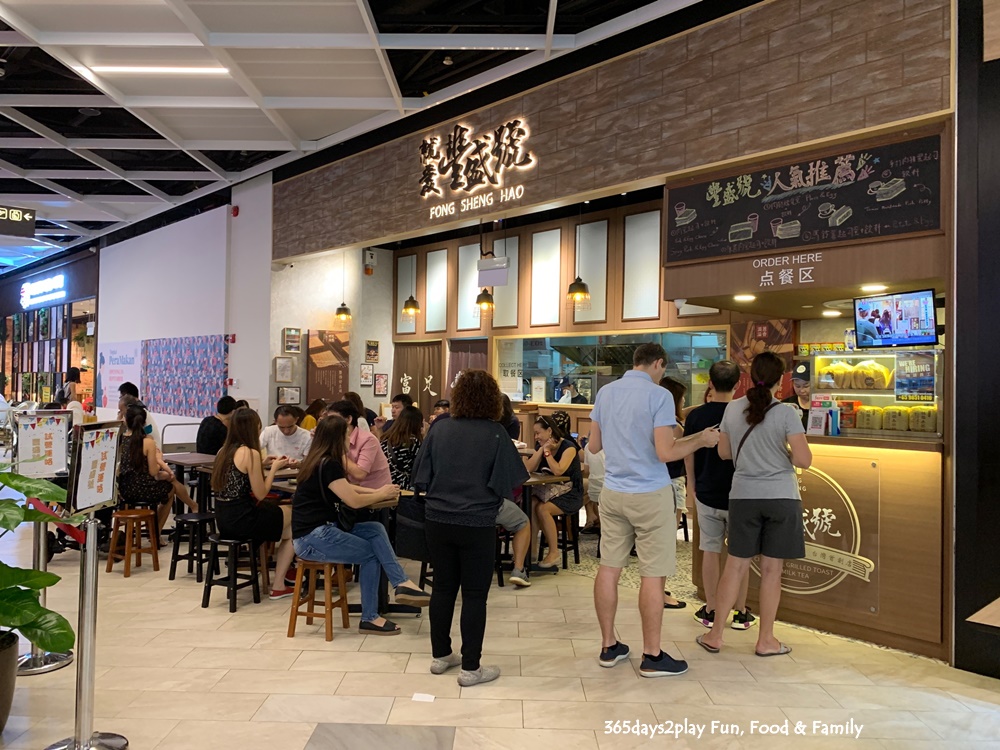 Oh just in case you are worried about the queues, I think they are more manageable now. At 4.30pm on a Saturday, I queued for only 5 minutes to order, and waited about 5-10 minutes for the food. The key is to secure a table and this we managed to do after a few minutes of waiting. Most people don't stay to chat for long.
Find out what else is there to do at the new Paya Lebar Quarter.
---
Add me on Facebook, Instagram and Twitter if you want to be kept up to date with the latest happenings in the food and lifestyle scene in Singapore!
---
Fong Sheng Hao 豐盛號
Paya Lebar Quarter Mall, 10 Paya Lebar Rd, #B2-04, S409057
Opening Hours: 8am — 10pm (Mon — Sun)
https://www.facebook.com/FongShengHaoSG/