[Media Invite]
When you think "cafe" these days, what do you think of? Food quality doesn't really come to mind. Sure they may have a couple or two star dishes, but more likely than not, the entire premise of that cafe is built upon being Instagrammable. Visit once or twice, and you've basically covered their entire menu of dishes worth eating. So it is a breath of fresh air, what Tiong Bahru Bakery has done to its Funan and Raffles City outlets.
These two outlets are now known as Tiong Bahru Bakery Diner, and offer a "slow food" approach, which is most unexpected coming from a chain F&B establishment. Whatever you thought you knew about Tiong Bahru Bakery, Tiong Bahru Bakery Diner is so much more.
The cabinet food is still there if you just want a really quick and light bight, but what you really ought to do is to order from the menu. Almost every element of each dish is made from scratch, with ingredients sourced from near to home. Experience new flavours and health benefits thanks to the wild fermentation techniques imparted into various dishes. Who knew a cafe could offer such food, at cafe pricing to boot, that is normally only available at more upscale establishments?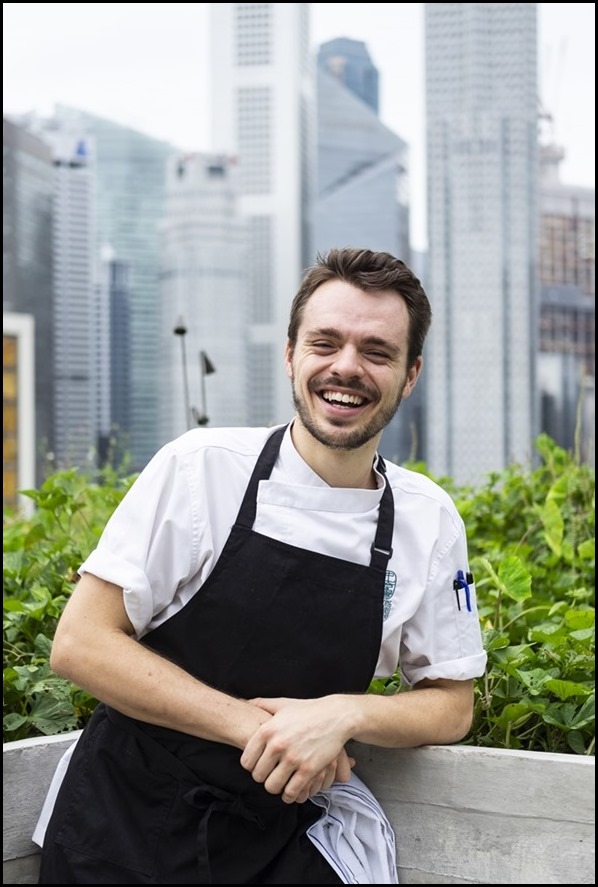 That's because Tiong Bahru Bakery Diner is now helmed by Paul Albert as the new chef de cuisine. He boasts an illustrious past, having worked at a number of Michelin-starred restaurants in France and Rio. It was in Rio that Chef Paul fell in love with the slow food ways and wild fermentation. Think sourdough, cheese, kombucha and butter, all made from scratch the natural way.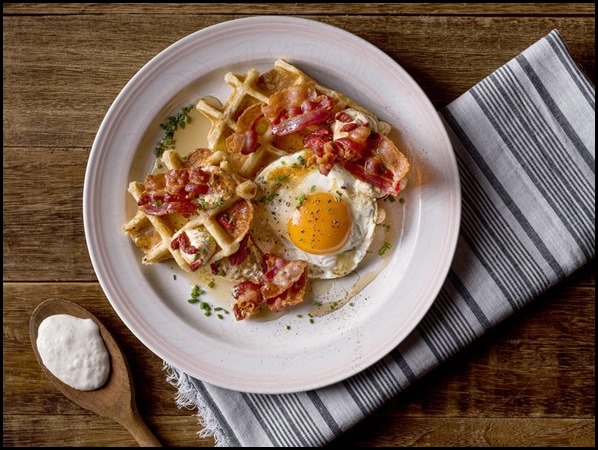 100% Sourdough Waffle (Savoury) $23
So what's good on the menu to order? There's many things I would recommend, and I will shortly but if there's one thing you must order, it is the 100% Sourdough Waffles. The entire process including fermentation takes at least 2 days, and it's thanks to this long fermentation that the batter is able to develop its signature sourness and complex flavours. The taste is simply mind-blowing if you've never had anything like it before. The sourness hits you immediately, but it's a lovely tasting type of sourness. The waffles have so much depth of flavour, I feel like I could just eat it on its own. The waffles also have a bit more body which I actually prefer to the super airy almost like nothingness type of waffles. Oh and did I mention that the starter used is 158 years old?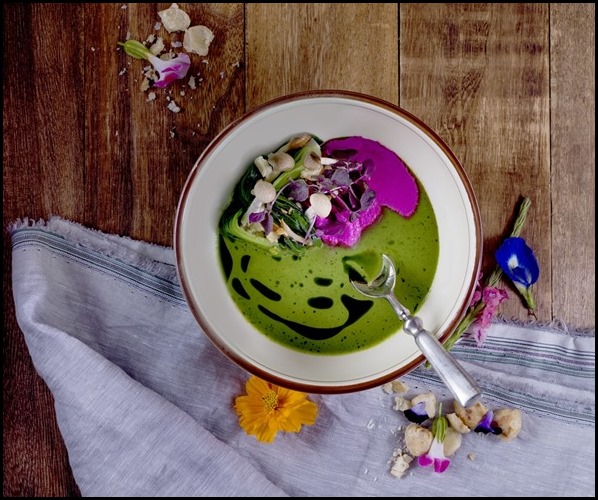 Super Green Warm Soup (V) $16
Eating healthy is easy to do at Tiong Bahru Bakery Diner. The menu has many dishes loaded with greens. By that I don't mean a plateful of green leaves that will scare off even the most fervent of vegetarians. I know many people are torn between trying to make healthy choices vs wanting a satisfying meal. The best part about the dishes at Tiong Bahru Bakery Diner is that these aren't mutually exclusive options. These dishes have healthy ingredients incorporated in a complementary way that they are comforting and satisfying.
Take for example the Super Green Warm Soup. Ignoring the name, it would be hard to guess that this soup comprises many local greens (Chinese spinach, bok choy, shanghai green, chye sim and lady's finger). They are cooked in a mushroom broth with potato and almond milk, as well as beetroot pickled ricotta, toasted candle nuts, and green herb oil. I would guzzle this any time of the day, be it breakfast, lunch or dinner. The Chayote Kimchi & Mung Bean Salad as well as the Miso Whole Wheat Spaghetti with Broccolini are other good heart healthy options to try, whose flavour combinations aren't easily available in Singapore.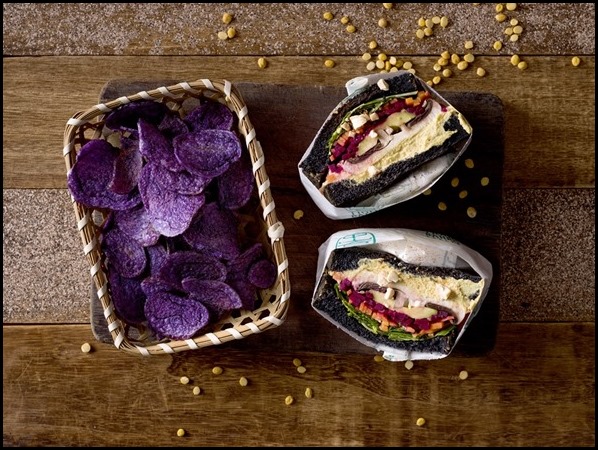 Portobello, Avocado & Humus Black Sandwich (VV) $19
If you must have your Instagrammable cafe food, go for the Portobello, Avocado & Hummus Black Sandwich. The toasted charcoal bread is filled with roasted portobello mushrooms, avocado cream, house-made dhal hummus amongst other things. You might actually have to remind yourself that there's no meat in this.
Scroll down for more delicious pictures. All pictures courtesy of Tiong Bahru Bakery Diner.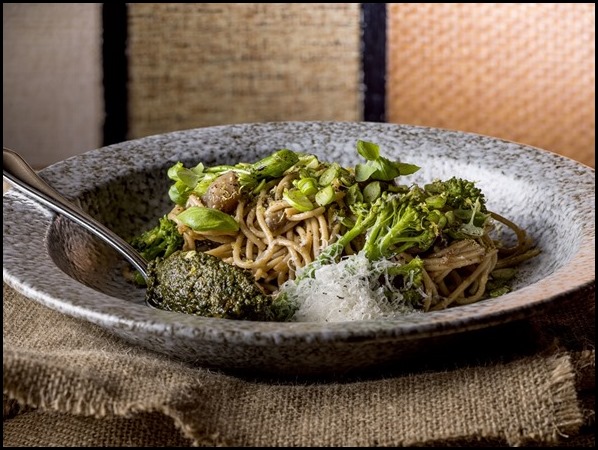 Miso Whole Wheat Spaghetti with Broccolini (V) $19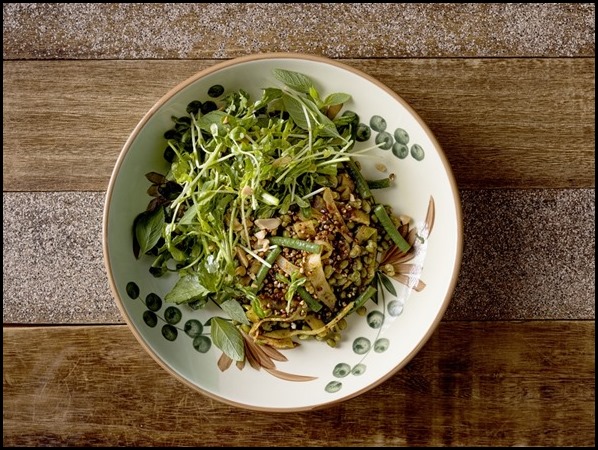 Chayote Kimchi & Mung Bean Salad (VV) $18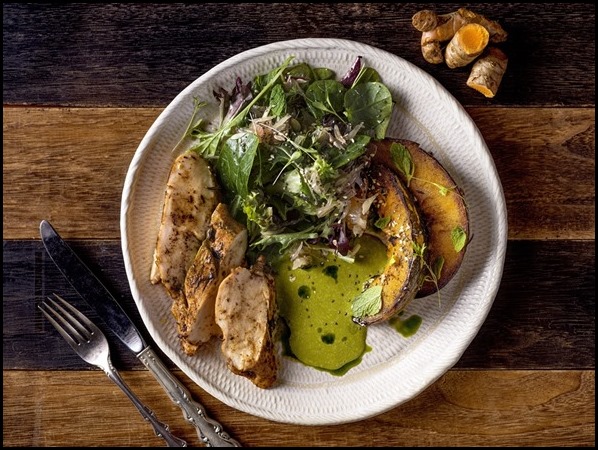 Hot Chicken Salad & Caramelised Pumpkin $20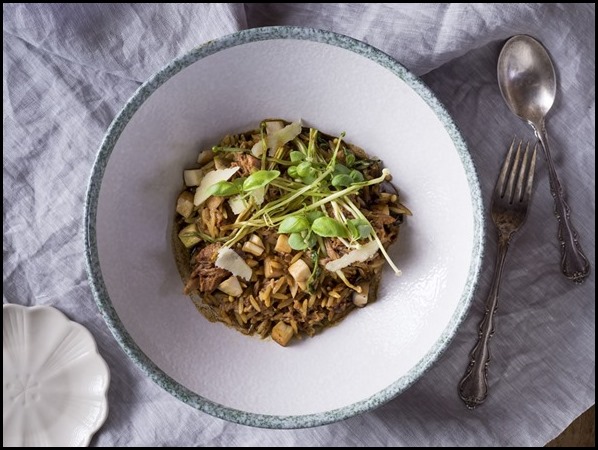 Pulled Pork Creamy Risoni Pasta $22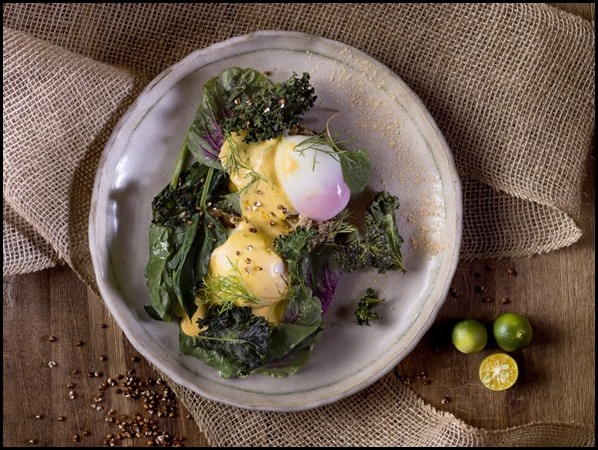 Organic Eggs Benedict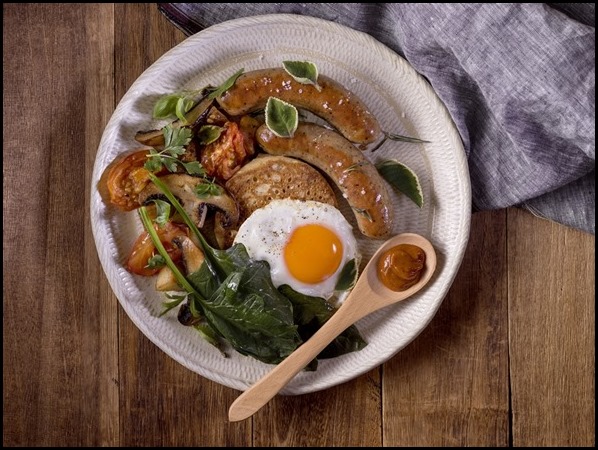 Tiong Bahru Bakery Big Breakfast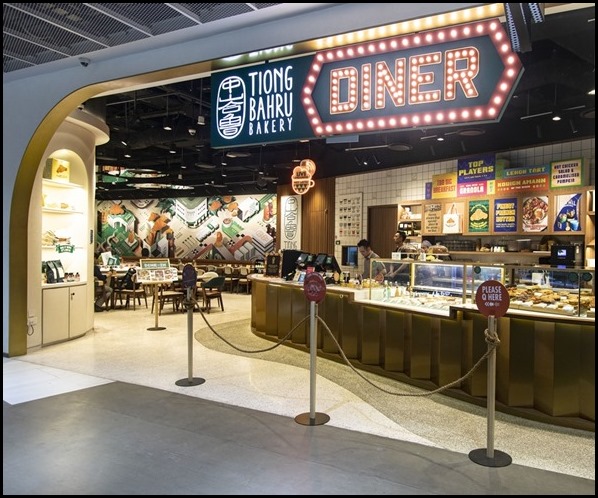 Tiong Bahru Bakery Diner Funan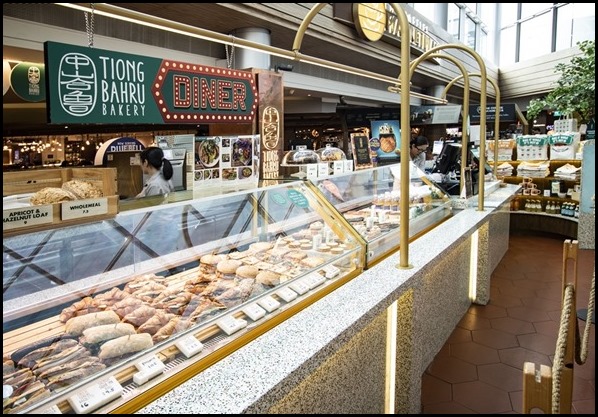 Tiong Bahru Bakery Diner Raffles City
---
Add me on Facebook, Instagram and Twitter if you want to be kept up to date with the latest happenings in the food and lifestyle scene in Singapore!
Check out what other cafes to visit in Singapore       
---
Tiong Bahru Bakery Diner
107 North Bridge Rd #04-(22-25) Funan Singapore 179105 |
252 North Bridge Road #B1-11 Raffles City Shopping Centre Singapore 179103
Telephone: +65 6877 4866 (Funan) | +65 6333 4160 (Raffles City Shopping Centre)
Email: enquiries@tiongbahrubakery.com
Website: www.tiongbahrubakery.com
Social media: www.facebook.com/tiongbahrubakery | www.instagram.com/tiongbahrubakery
Menus: https://bydan.me/tbbdmenus
Opening hours: 8.00am — 9.00pm (Funan) | 8.00am — 10.00pm (Raffles City Shopping Centre)
Management: Cynthia Chua (Founder)
Paul Albert (Chef de Cuisine)